I had been planning on today's Marvel Legends review being the new 6″ Kamala Khan Ms. Marvel figure, but those plans went off the rails when Kamala's arm peg broke in half at the elbow. And so, while I hunt for a Ms. Marvel replacement, the former Marvel Universe 3.75″ line gets the spotlight instead tonight! The 4″ Marvel Legends Morbius is currently marked down to $3 online from his $12.99 MSRP, but is this figure really all that bad…?
The Right:
Michael Morbius got his first-ever official ML 6″ figure earlier this year in the first Spider-Man wave of 2016, but the Living Vampire wasn't ready to call it quits for the year just yet! After years of waiting for his turn, a Marvel Universe Morbius figure has finally arrived and +1'd the Spider-Man Rogues Gallery!
Ironically, Morbius is getting tonight's review spot because Ms. Marvel's arm broke off–whereas I never reviewed the six inch Morbius figure last winter because that figure's arm broke off straight out of the package!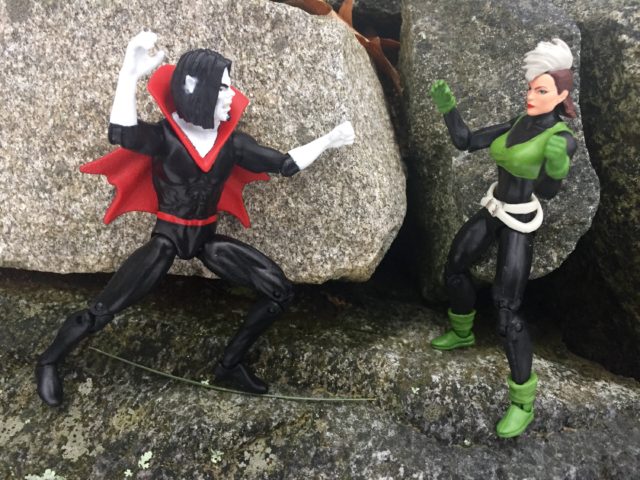 I'm pleased to say that the quality control is far better on this 4″ figure than the 6″ iteration, believe it or not. There's no rubbery joints here–this living vampire feels nice and sturdy and robust. I've got zero concerns about this figure breaking.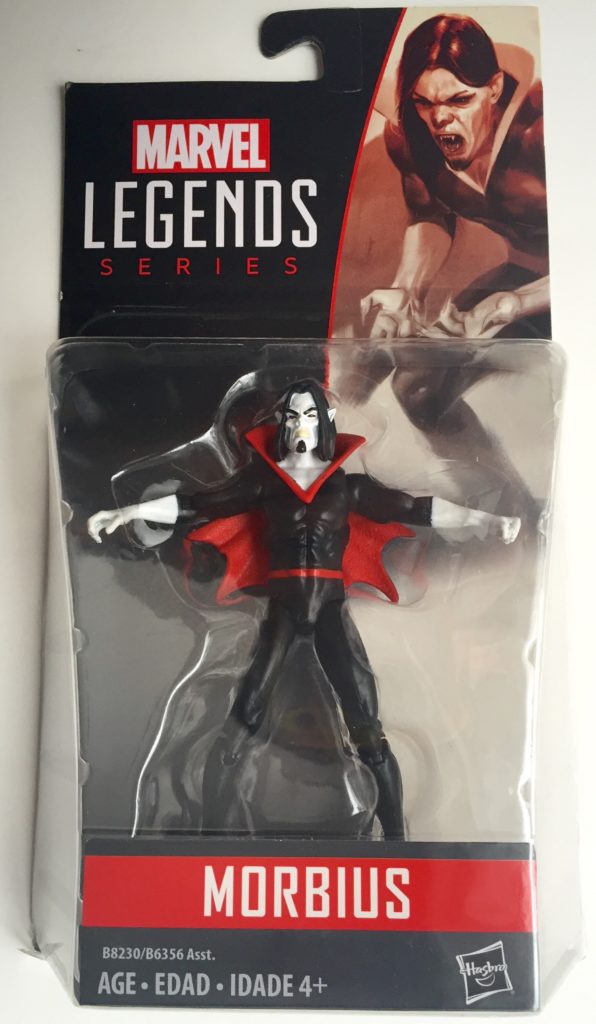 One thing that I actually prefer on the Marvel Legends 3.75″ line this year as opposed to the 6″ series is the packaging. I like the artwork of Morbius that's front and center on the packaging, as well as the fact that there's a lot less waste here.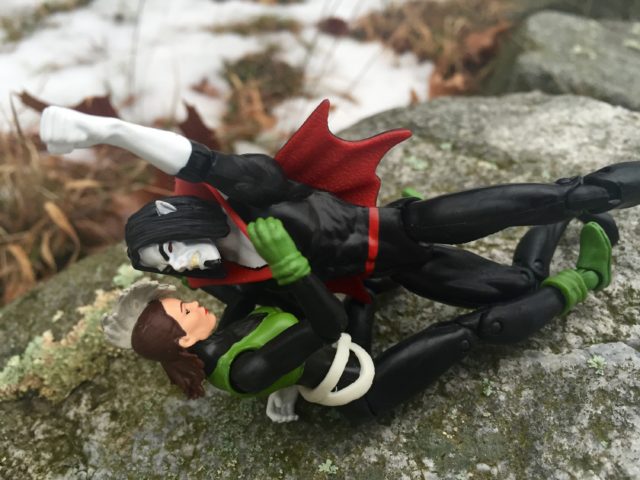 While the head on this figure is obviously far smaller and less sharp than on the 6″ figure, it's actually a pretty good sculpt. The raised eyebrows and sneering mouth are fun and gives this figure its only real personality.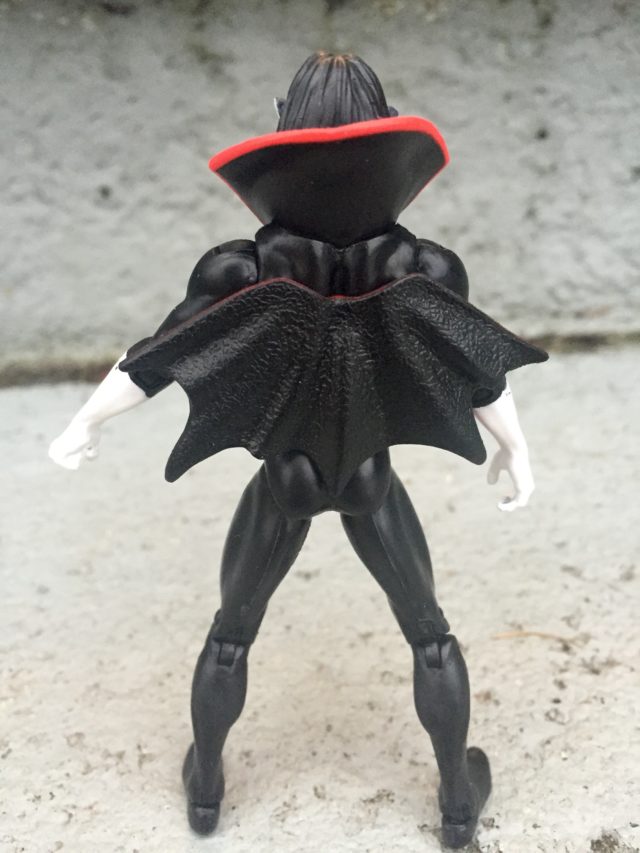 I also really like that the (nicely-textured) wings on this figure are permanently attached, unlike those on the larger figure that fall off so easily.
The Wrong:
The biggest shortcoming of this 3 3/4″ Morbius Marvel Legends figure–by a mile–is the articulation. Whereas the Walmart Star Wars Black Series 3 3/4″ figures that retail for the same $12.99 retail price remain super-articulated, this Morbius action figure falls
way
short of my expectations for a $13 action figure.
Morbius' total articulation consists of ball-jointed head (with no up and down range of motion) and hips; ball-hinge shoulders and elbows; double-jointed knees and hinged ankle rocker ankles.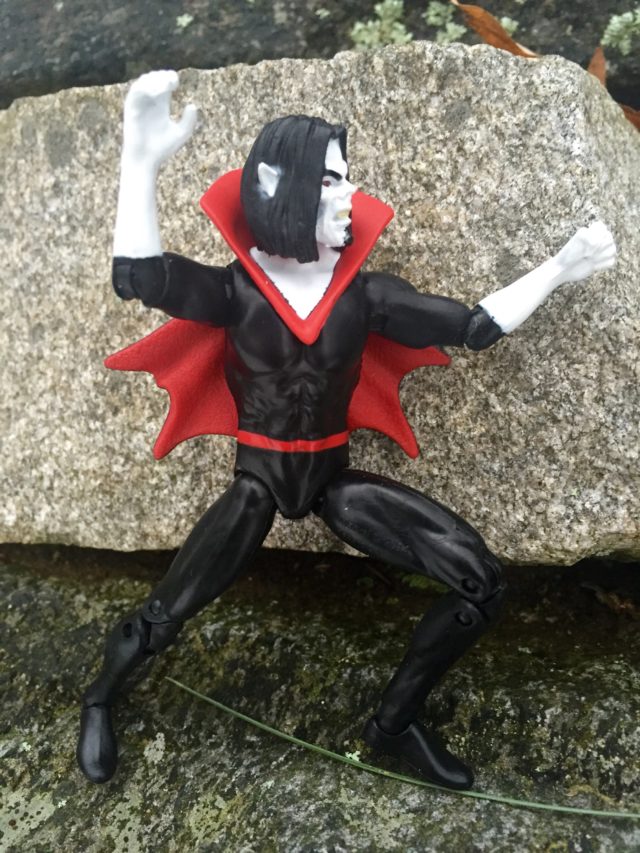 That's right: no swivel waist, thighs, calves, or biceps; no forearm or wrist articulation of any kind; and no upper torso ab crunch. His torso is basically just a chunk, which severely limits the fun you can have with this toy.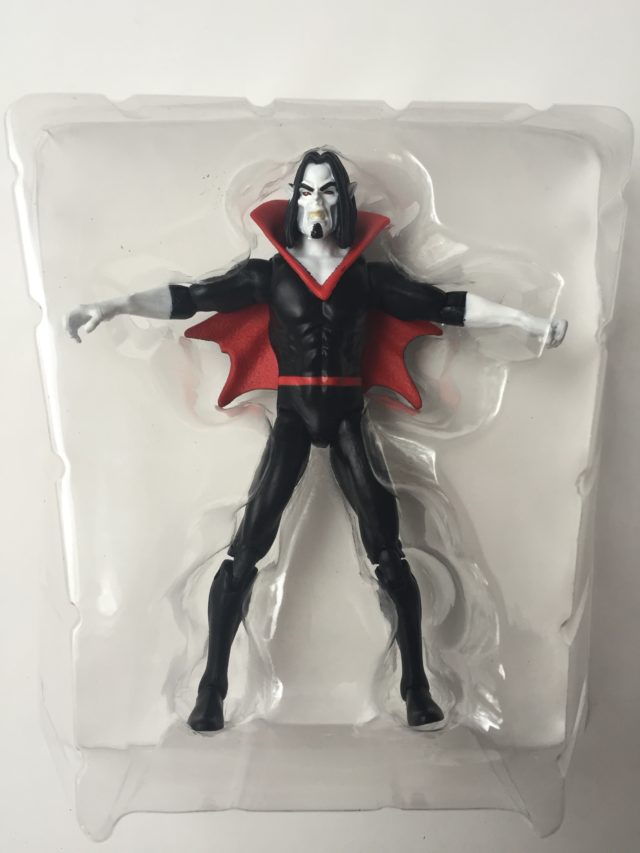 Of course, articulation isn't the only thing this Morbius figure is lacking–he also comes with a whopping zero accessories. So not only can he barely pose, but he doesn't even get any props or weapons to pose with. Very sad for a figure that costs two-thirds the cost of his 6″ Legends counterpart.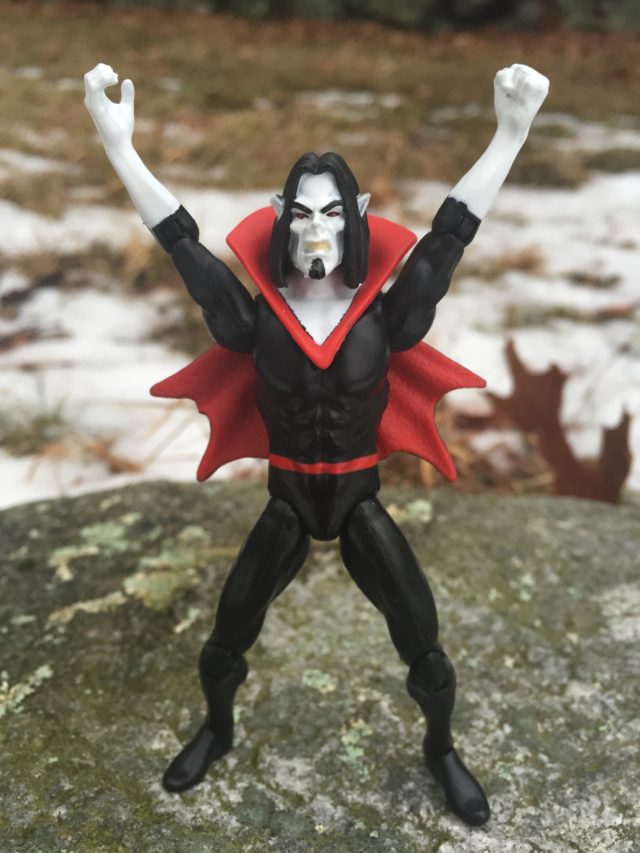 Overall: The Hasbro Marvel Legends 3.75″ figure line has had a few real winners in 2016… but I just don't feel like Morbius is one of them. The head and cape and wings are nice, but the lack of accessories and archaic articulation scheme are unbecoming of a $13 action figure. There's simply not much fun to be had with this figure. For the three dollars he's selling for online now I don't mind having him in my collection, but this is definitely not a very fun or exciting Morbius action figure to own.
GRADE: C