There was so much going on at New York Comic-Con 2016 yesterday that I almost managed to totally miss the two biggest (literally) Marvel reveals at the Sideshow Collectibles booth. Luckily, obsessive-compulsion won out and I circled back to the booth to snap a multitude of hi-res photos of what are sure to be best-sellers: the Sideshow Venom and Carnage Premium Format Figure statues!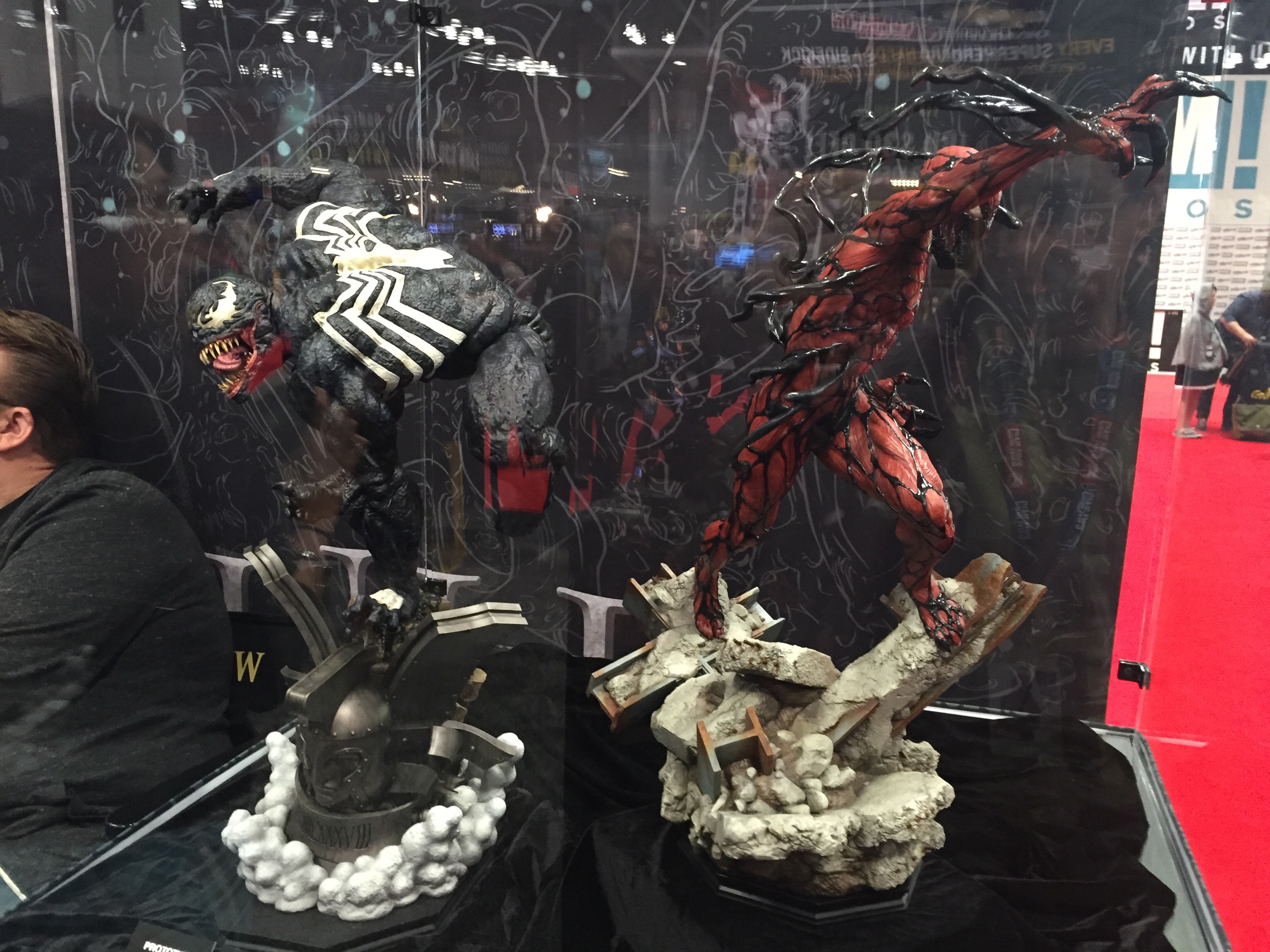 Sideshow's line of Premium Format Spider-Man statues has been getting released at such a slow rate that, well… I sort of forgot that it was a series at all.
But after a decently-long wait since the announcement of the upcoming Green Goblin Premium Format Figure, the next two pieces in the line premiered at NYCC 2016 this weekend: Premium Format Venom and Carnage figures!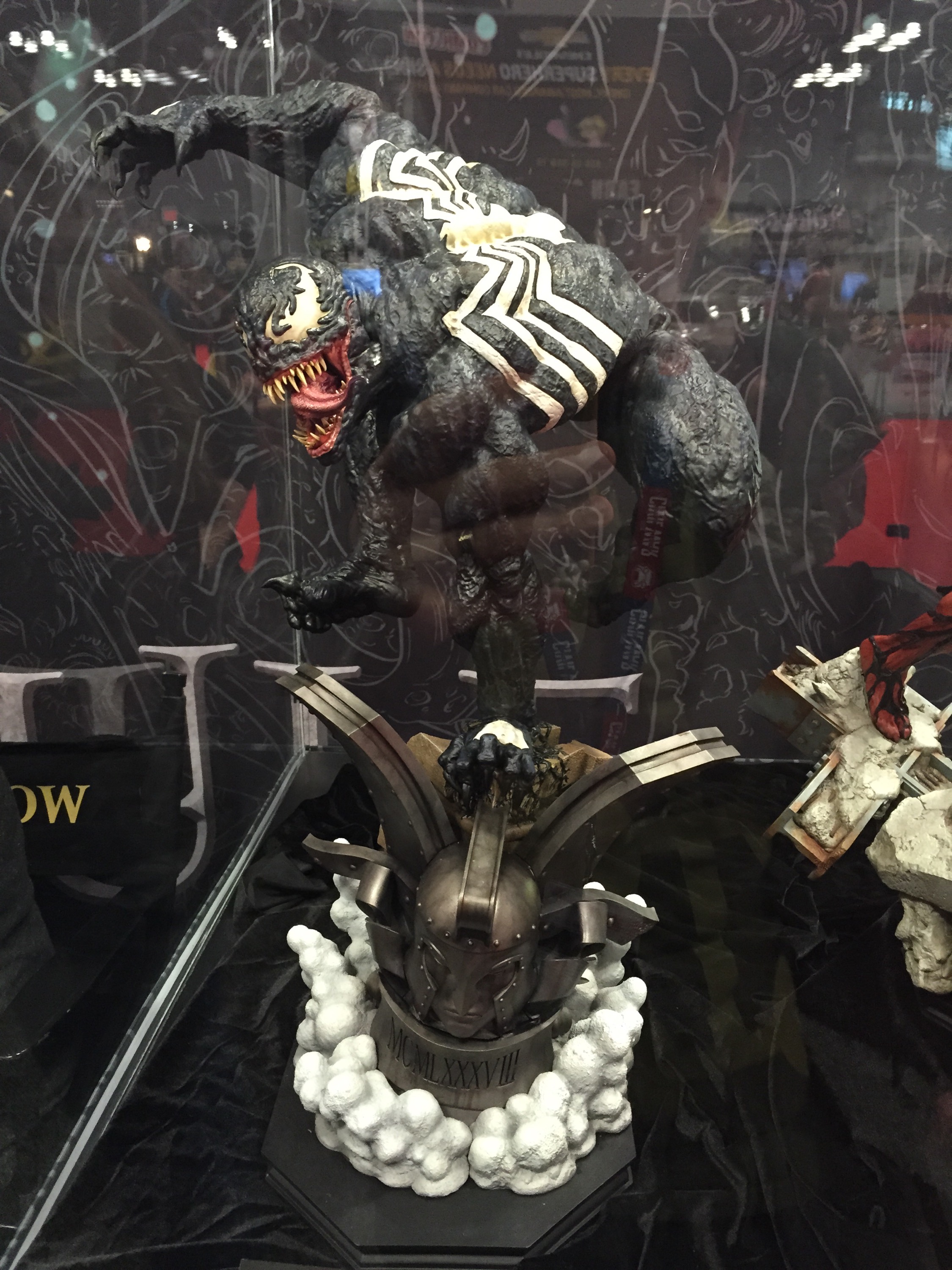 If there are any two Marvel villains that fans seem to never get tired of buying new statues of, it's the lethal protector Venom and the psychotic killer Carnage. Kotobukiya has 1/10 statues of both symbiotes lined up for next year, but it looks like Sideshow is thinking much much bigger with humongous 1/4 statues!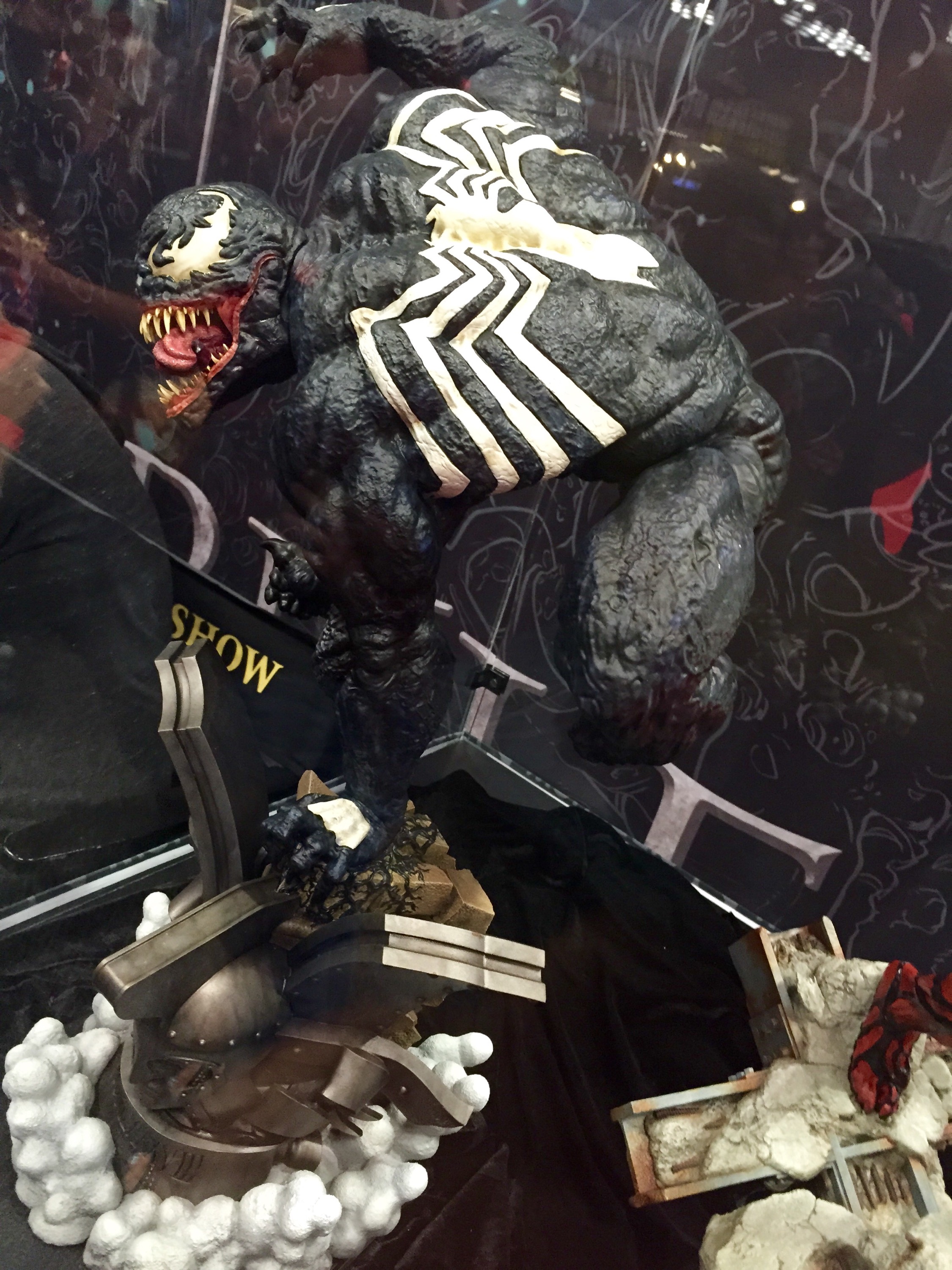 Rather than a clean comic-based look, Sideshow Collectibles has opted for gritty, realistic-looking versions of the two Spider-Man villains. I think this works rather well for the "mature" style of these characters.
I'm really impressed with how the PF Venom figure is looking, but my tastes always lean more toward the serial-killing Carnage, and he's definitely the winner in this duo for me.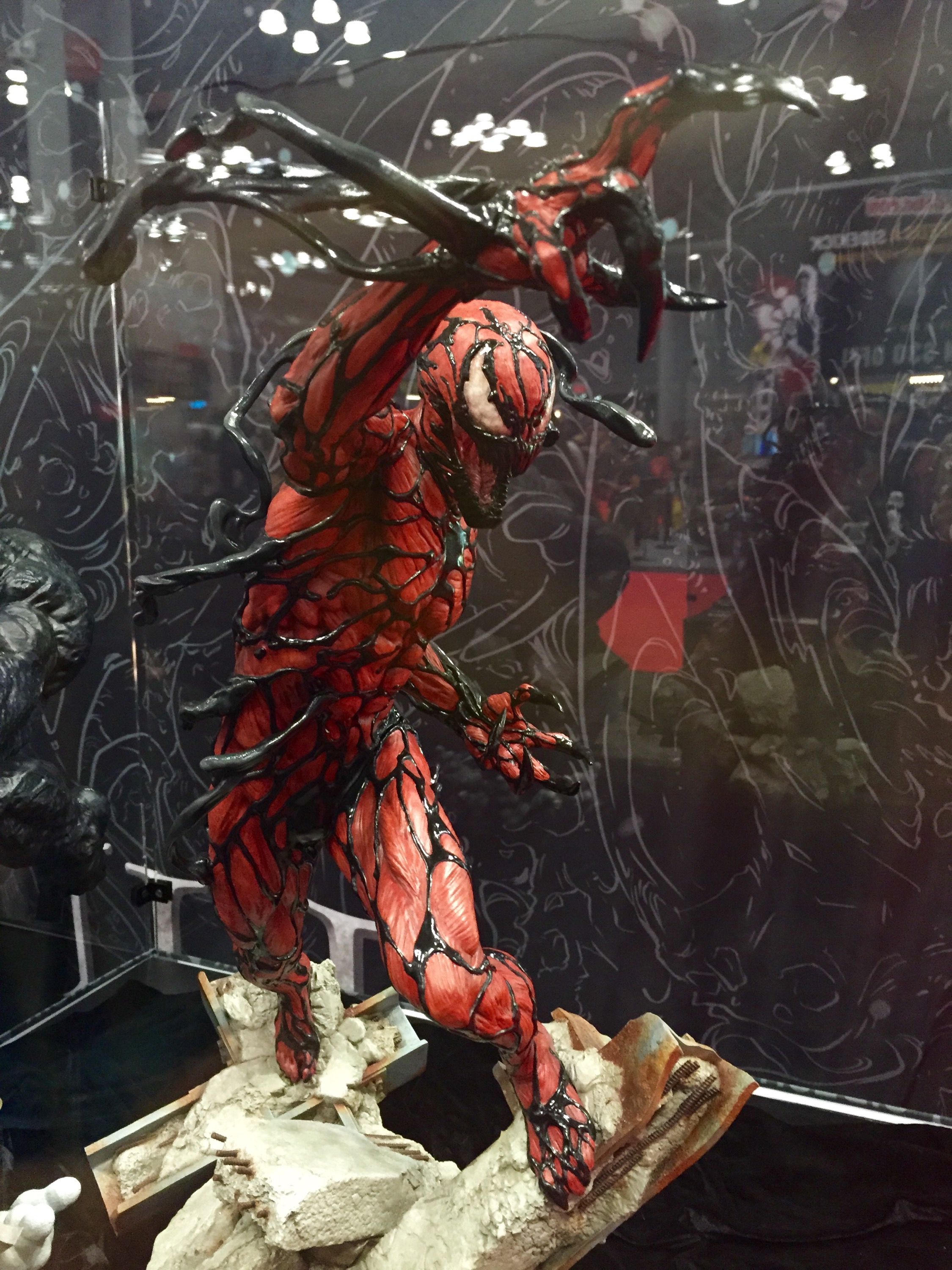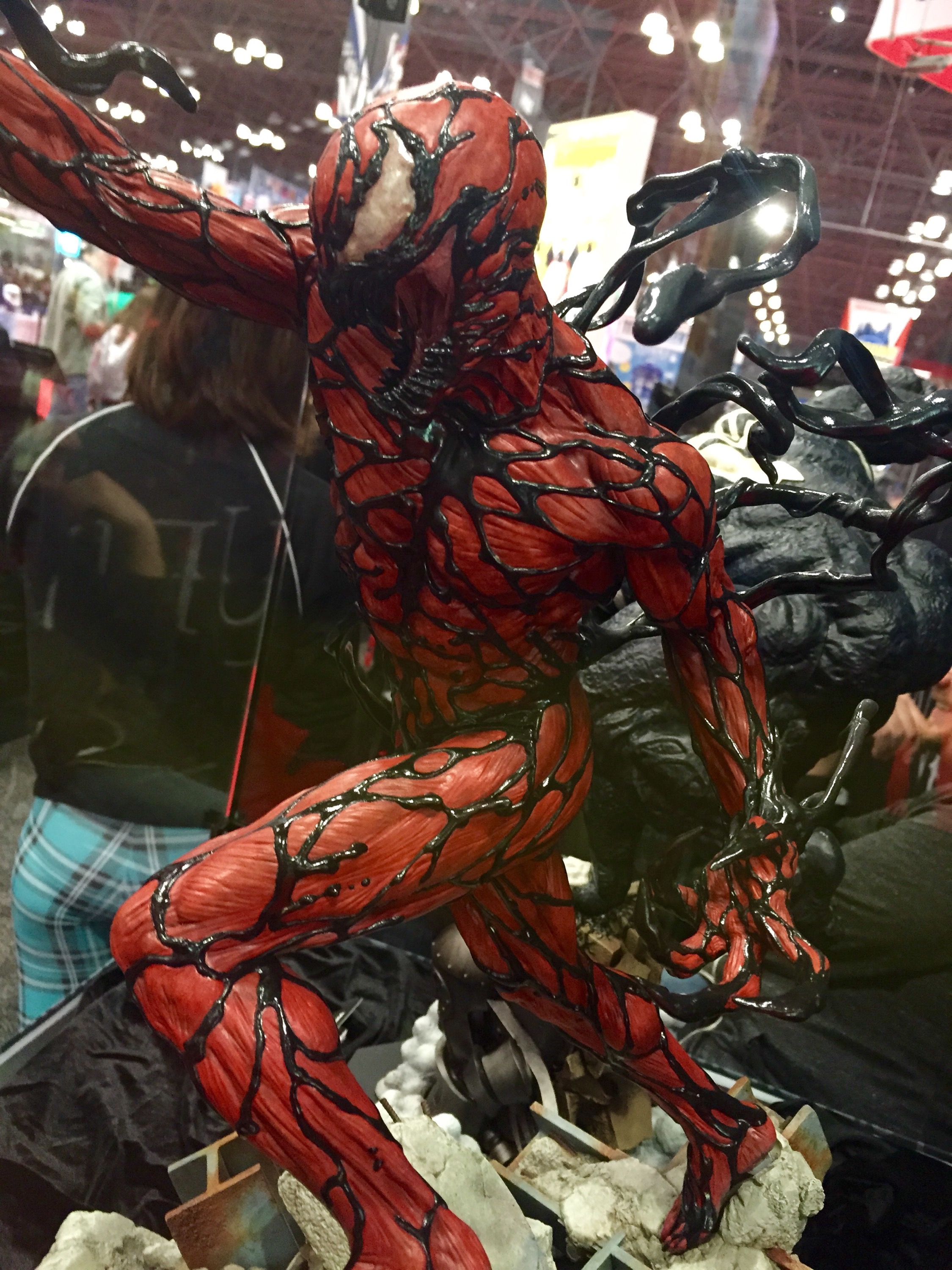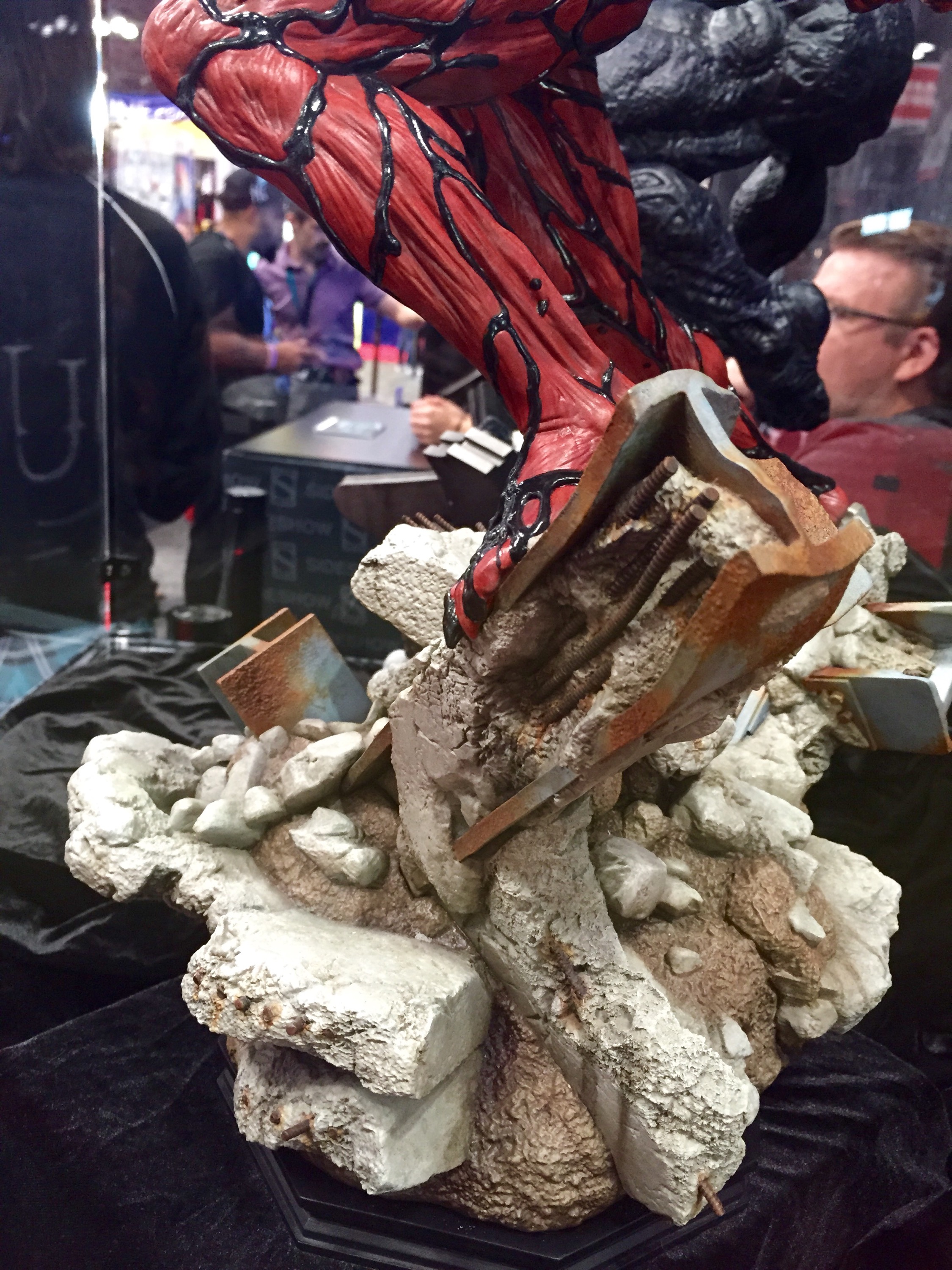 Carnage stands atop a base that's intricately sculpted to replicate a crazy-detailed pile of debris.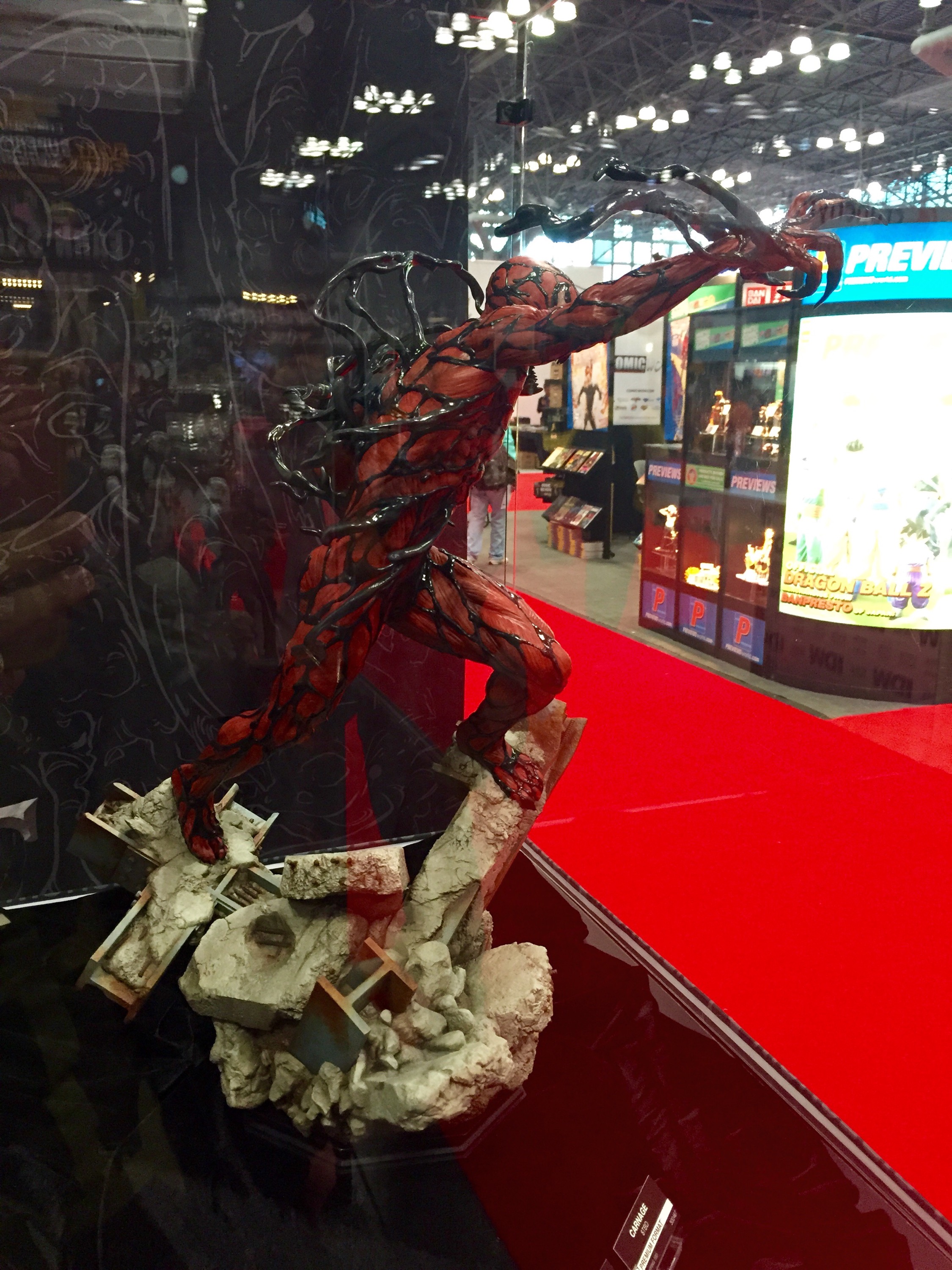 Those black tendrils emanating from Carnage's body look tremendous. This may be the best they've ever looked on a statue from any company.
Venom's buns are pretty prominent. Nightwing's got nothing on him.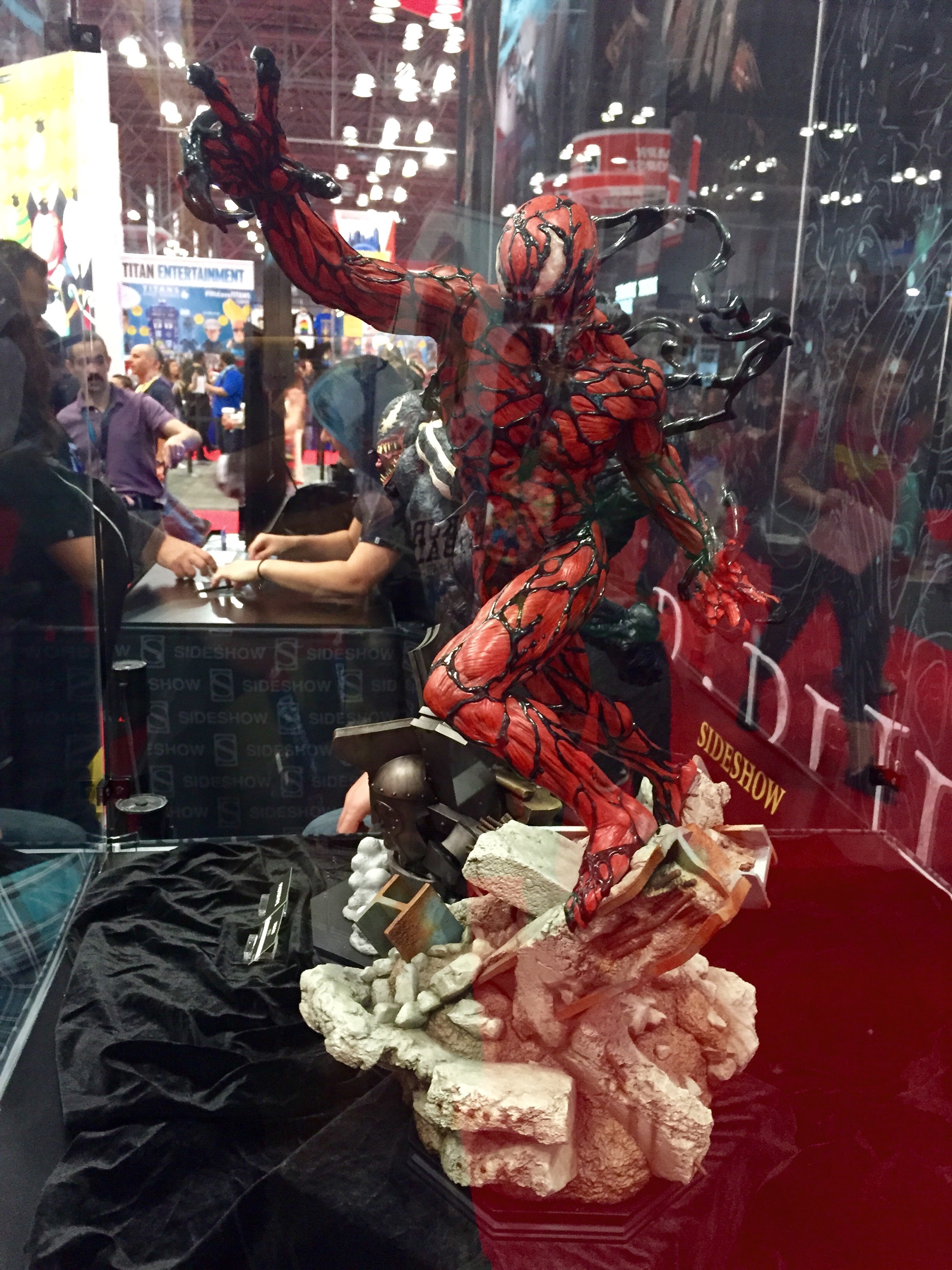 I'll post updates to the Marvel Toy News Twitter Feed and Facebook Page once Sideshow solicits the new Venom and Carnage Premium Format Figure statues for pre-order. These prototypes look pretty final, so I suspect we'll see both pieces up for order this fall.
How do you like the latest quarter-scale interpretations of the two most popular Spider-Man villains, Marvel collectors? Will you be making space on your collection for one (or both!) of these massive symbiote monsters?