While there was plenty of excitement last week over the pre-order for the new Sideshow Wolverine Premium Format Figure—perhaps the most-anticipated Marvel statue to go up for order this year—one of the most-anticipated statues that went up for order last year has quietly started arriving on collectors' doorsteps! Better keep watch on your brains so they don't get eaten—the Sideshow Exclusive Venom Premium Format Figure Statue is now shipping!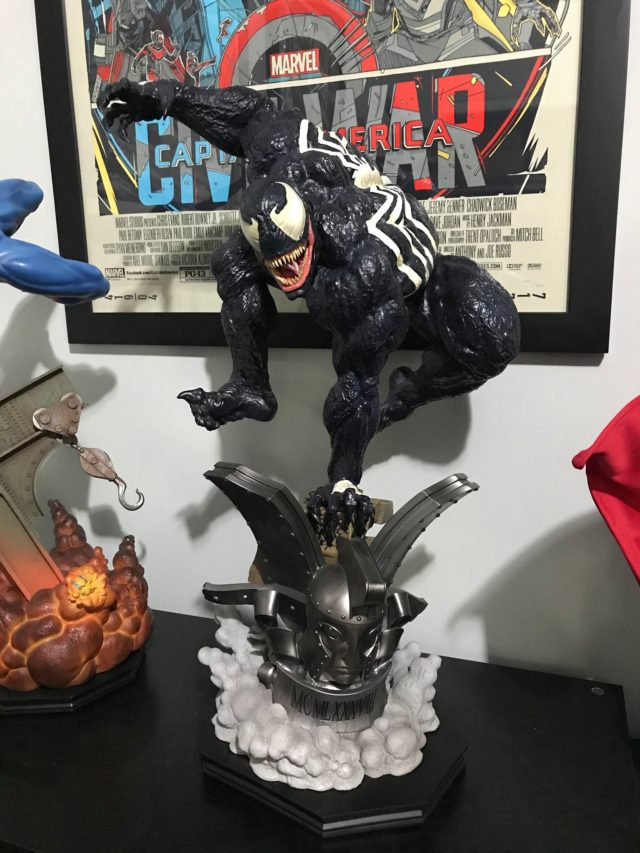 One of the unavoidable pitfalls of living in New England is that I've gotta sit back for what feels like eternity (but is in actuality only a couple days) waiting for my own Sideshow Collectibles and Hot Toys Figures to arrive while everyone else is getting theirs earlier than me. Alas, it's a tragedy, but I get by somehow.
And one of the ways I get by is via living vicariously through unboxing photos and impressions of collectors who live closer to Sideshow's California warehouse and get their collectibles faster than me!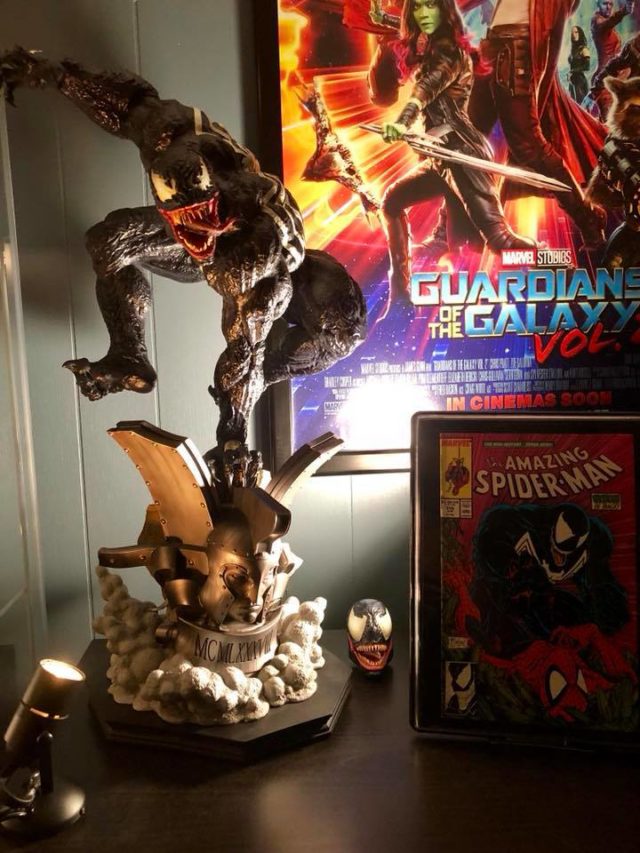 Such is the case with the latest major release from Sideshow Collectibles: the 1/4 Premium Format Venom Statue. Based on the prototypes, this was my favorite of the three major quarter-scale Venoms that are currently on the way (with the other two being from XM Studios and Prime 1 Studio).
I've got a couple days to wait for my own Exclusive Venom PF to arrive, but in the meantime, Jerry Wilson and Joe Kim have given me permission to share their photos of the statue. Thanks guys!!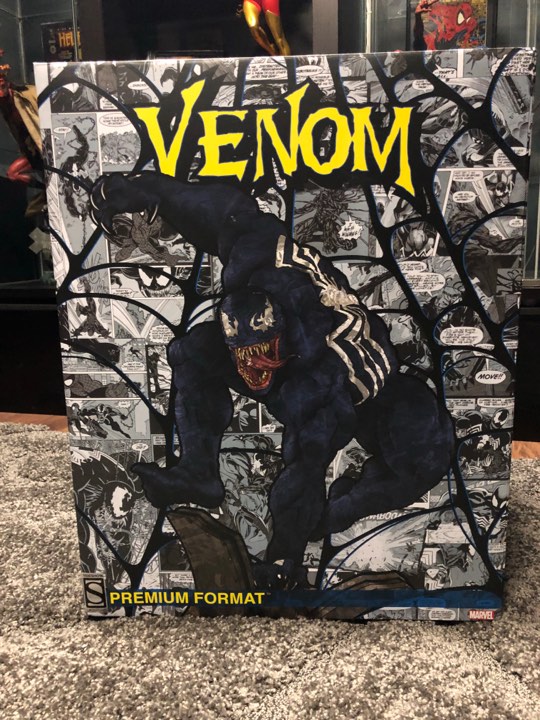 As expected, Venom's box continues the comic strip montage motif on the box from the rest of the Sideshow Spider-Man Premium Format Figure series. I really dig this style and not-so-secretly wish SS would adapt it for all of their Marvel releases.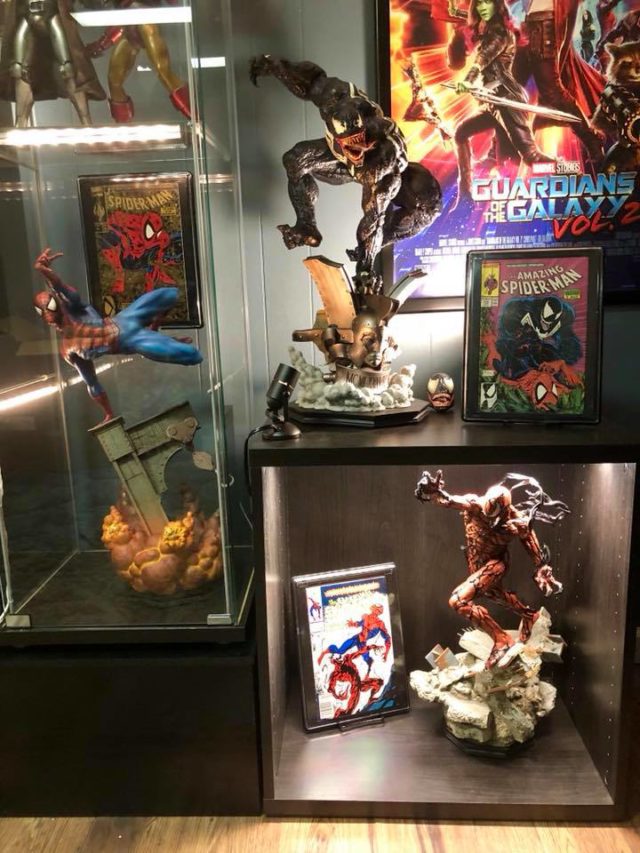 At 20 pounds heavy and 24" tall, this is an absolute beast of a 1:4 scale Statue.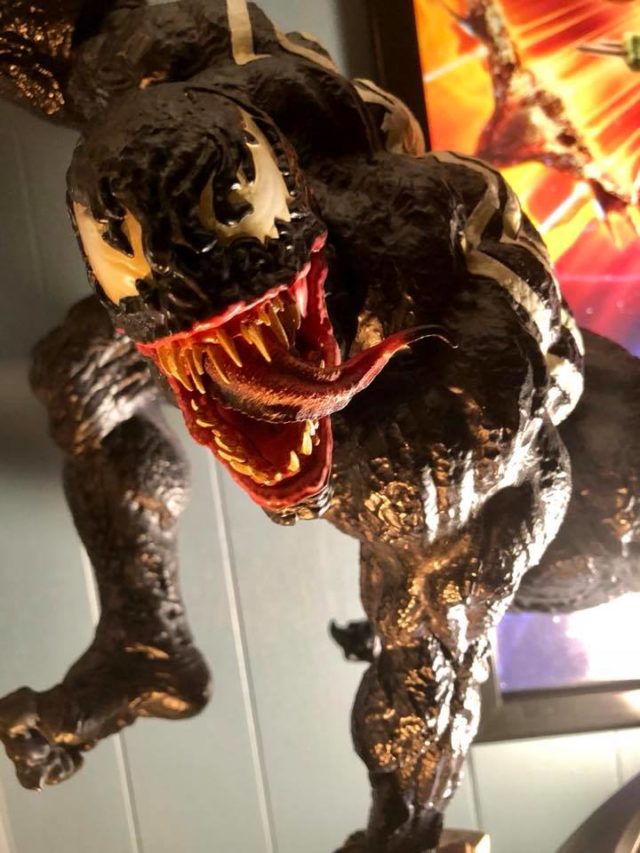 For me, the Exclusive version was a must in this instance, as I much, much prefer the classic styled Venom portrait to the standard version head (above). It's a great sculpt to be sure, but it's definitely not my Venom in the way that the classic head is.
I don't have the Lethal Protector in hand myself yet (obviously), but here's some impressions sent along by Joe (who does):
"Finally got to setting up my new Venom. Theres some really great things about this one and somethings I feel like could have been done better. 
1. For those who think weight = value this is a goldmine. Probably the heaviest quarter scale I own.
2. Its HUGE.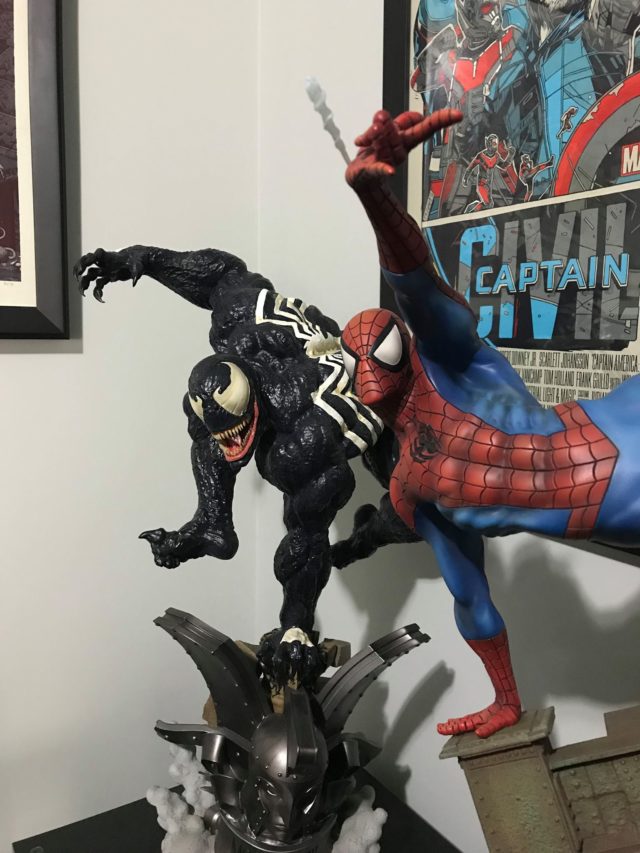 3. It pairs up really well with the newest SS Spiderman.
4. I really like the dymanic pose, I know some don't enjoy the crouching aspect but I think it when paired with the Spiderman it all works.
5. McFarlane/Bagley head is on point.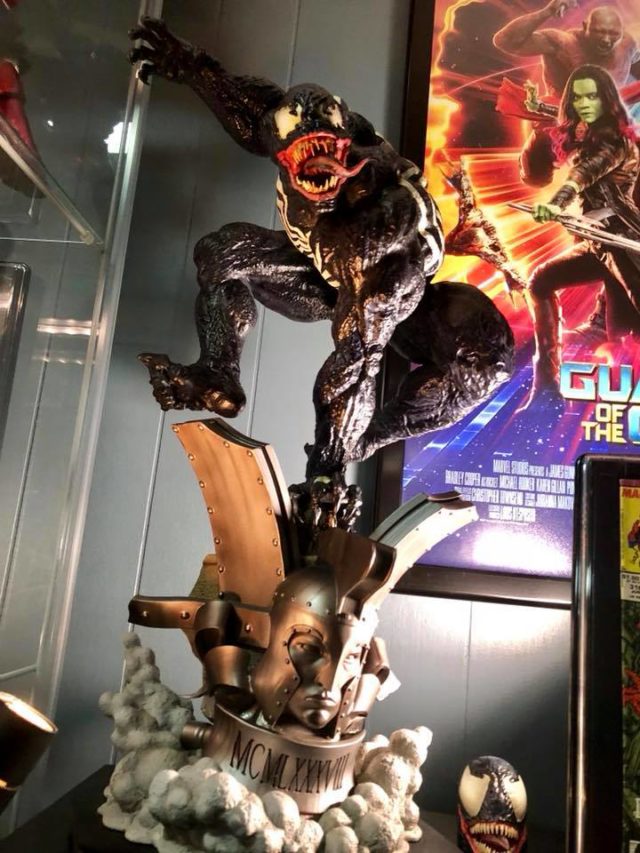 6. So the skin texture…I don't love it, but I don't hate it. I think the og comiquette did the symbiote texture the best. I feel like XM's didn't push it enough. 
7. I wish the mouth was painted a bit better, kinda looks like bubble gum.
8. Also think if the smoke was painted better it wouldn't be subjected to so much criticism.
Overall I think it fits well in my collection, I give it an 8 out of 10."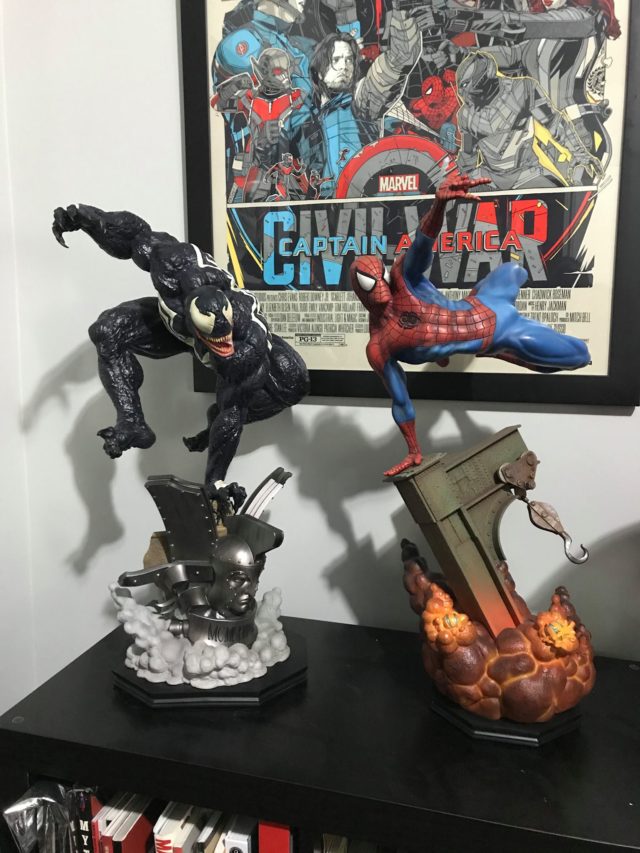 The Sideshow Exclusive Venom Premium Format Figure is still available for order for now, but with it actually starting to ship and the edition size a reasonably low 1000, I expect this EX to be gone fairly soon. If you've been waiting to see how this one turned out and you like what you see, the window to pull the trigger is growing shorter.
Now that we've seen terrific in-hand photos of it, how do you feel about Sideshow's Venom Premium Format Statue? Does seeing the final production version of this sway your opinion one way or the other, and how do you think this compares to other companies' Venom statues now?