Excitement in the high-end Marvel statue collecting community ignited three months ago when Sideshow Collectibles unexpectedly brought new upcoming quarter-scale statues of Venom and Carnage to New York Comic Con 2016. Last month, Carnage pre-orders opened up, and now it's finally Spider-Man's most popular villain's turn–the Sideshow EXCLUSIVE Venom Premium Format Figure statue is now up for order! But Venom ain't coming cheap…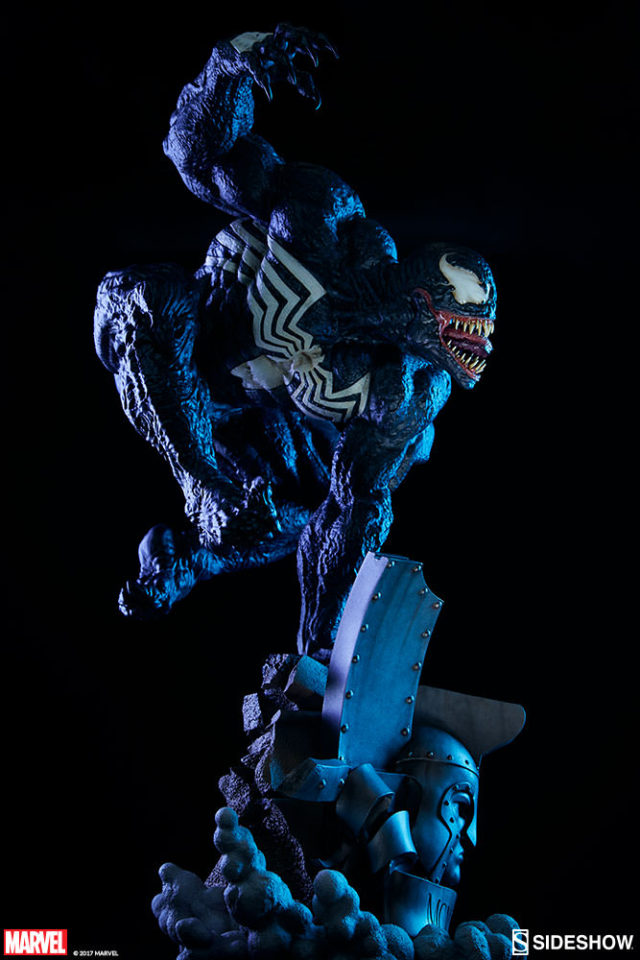 Here's a crazy fact that's strange, but true: Sideshow Collectibles has never released a Venom Premium Format Figure before. Weirdness, right?! That's not to say Sideshow has never produced a Venom statue before, but it's been years since the Venom Comiquette was released–and that piece sells for
well
over a thousand dollars these days.
Clearly, the market is ripe for a new 1/4 Venom statue–and Sideshow is ready to deliver the goods with their first Marvel statue pre-order of 2017!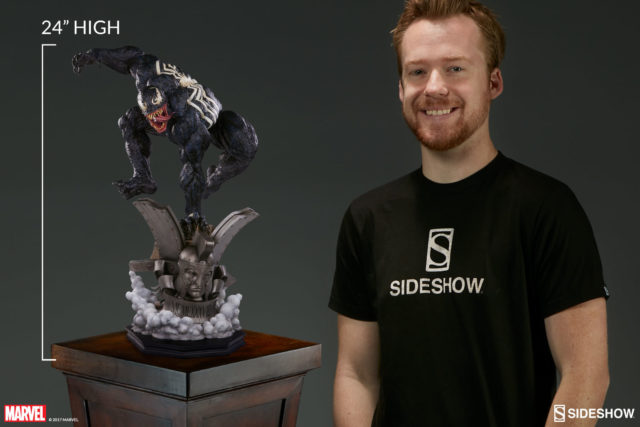 From top to bottom, the new Premium Format Venom statue is a full two feet–or 24″–tall. But this figure isn't just tall–he's a bulky brute, bounding over a base of exploding debris.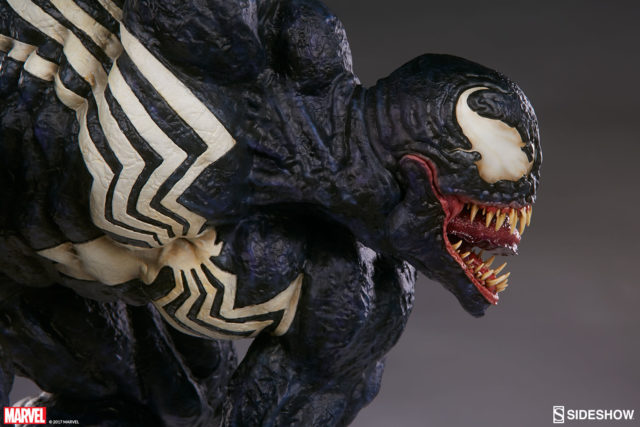 The sculpting on this piece is hyper realistic and beautifully textured–it's quite a gorgeous rendition of an alien monster, if I do say so myself. But this large and detailed goodness comes at a heavy price–namely, the heavy price.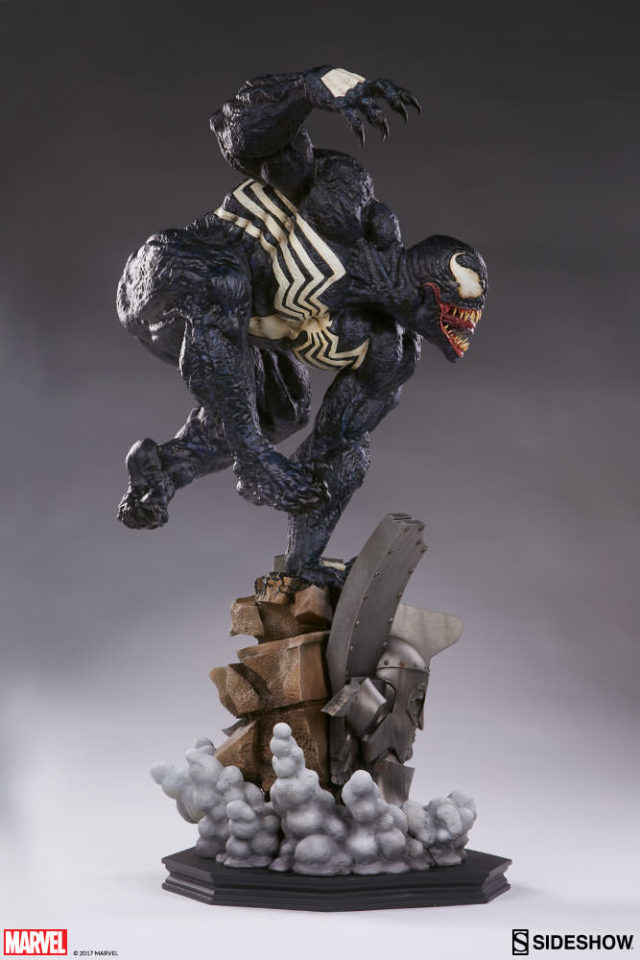 I was actually taken aback by the $475 price-point on the Sideshow Carnage Premium Format Figure when it went up for sale last month, and I was hoping to be pleasantly surprised by Venom's retail price as well. Alas, that is not to be.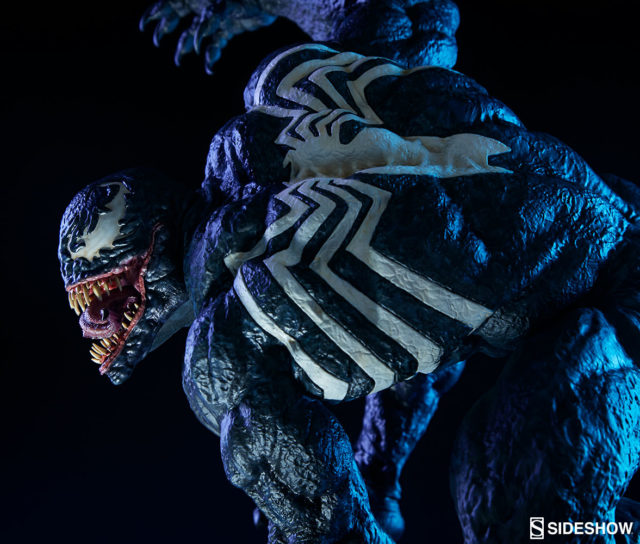 While Carnage was priced 25 bucks under the current "average" Marvel Premium Format Figure price of $500, Venom more than makes up for it with a price $125 over the average. Now, Venom is much heavier and wider than Carnage, so I did expect him to be somewhat more expensive than his spawn, but I definitely wasn't expecting an extra 150 bucks more. Ouch.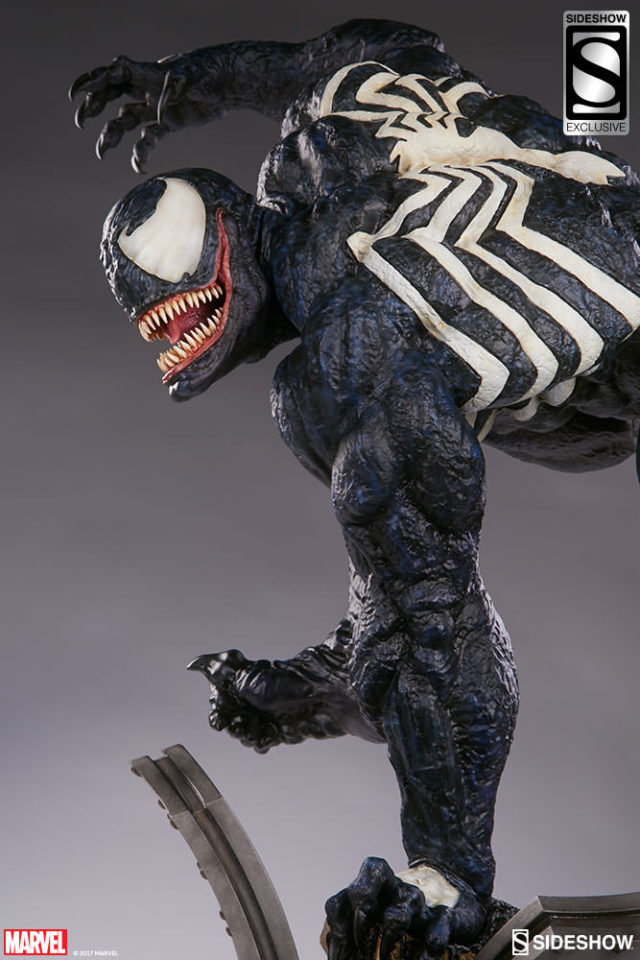 At that cost, I would instantly be waiting to get the regular version of this Venom PF statue if the Sideshow Exclusive Version wasn't something I
absolutely
couldn't pass up. Unfortunately for my wallet (but fortunately for Sideshow)–it is. (Thank God for the Sideshow Payment Plans that let me sleep at night.)
The Sideshow Premium Format Venom Exclusive bonus accessory is a second, interchangeable Classic Venom head. Whereas the regular head is gritty and realistic, it doesn't quite ring as true to the character to me in the way that the classic Venom head does.  I much prefer the classic portrait for Venom, which makes the exclusive edition (which costs the same as the regular edition) a must for me.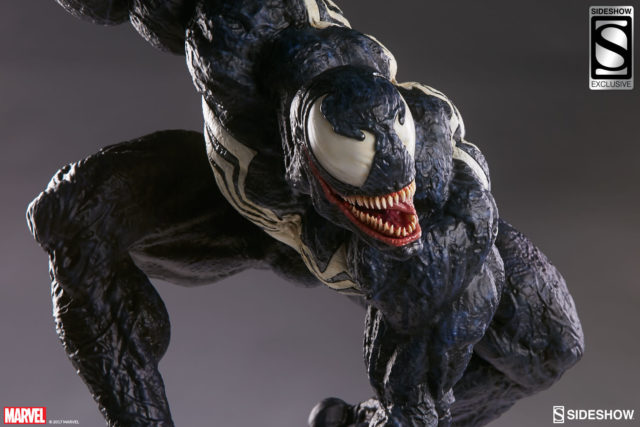 The Sideshow EXCLUSIVE Venom Premium Format Figure is now up for order. I also sent out an alert via the Marvel Toy News Twitter and Facebook Pages once the EX went up for sale for all those who follow MTN on social media. We haven't seen a Marvel Premium Format Figure Exclusive sell out on day one since the Spider-Man EX, but if any other character in the Spider-Man pantheon is going to, it's likely to be Venom that does so.
Now that you've seen the official photos, the price and the Exclusive Classic Venom head, where do you stand on this piece, Marvel collectors? Is this Premium Format Venom bound for your collection, or is the style (or price!) simply not to your taste?