I was beginning to think that we'd be ending the week without any fresh major news to ruminate on all weekend long, but it looks like that worry was for naught, because perhaps the single most-anticipated Marvel Legends 2017 series of figures has finally made its appearance in official hi-res and packaged photos! I sense pre-orders coming our way someday soon, but until then, we can all drool over this year's 2017 Marvel Legends X-Men Series 6″ figures with Warlock Build-A-Figure!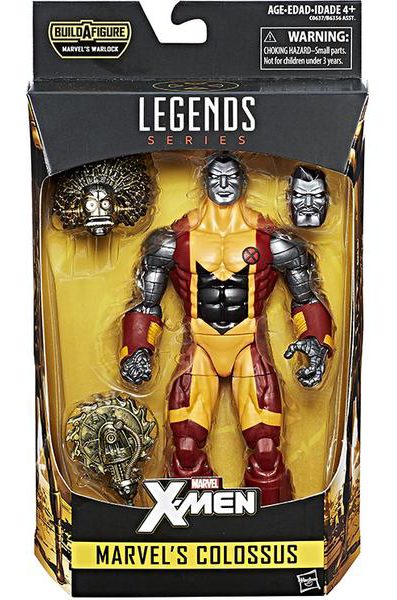 After a bit of hiatus during the last few years, the X-Men merch drought came to an end in the latter half of 2016–and it looks like 2017 is going to be another great year for X-Men toys! While no toy company has announced any "Logan" movie figures, a variety of manufacturers have X-Men collectibles slated for the first part of the year–including this year's wave of Hasbro Marvel Legends X-Men figures!
Pre-orders aren't open yet in the United States and I don't expect them to be for a short while yet, but let's take a look at the first packaged and official photos of the series…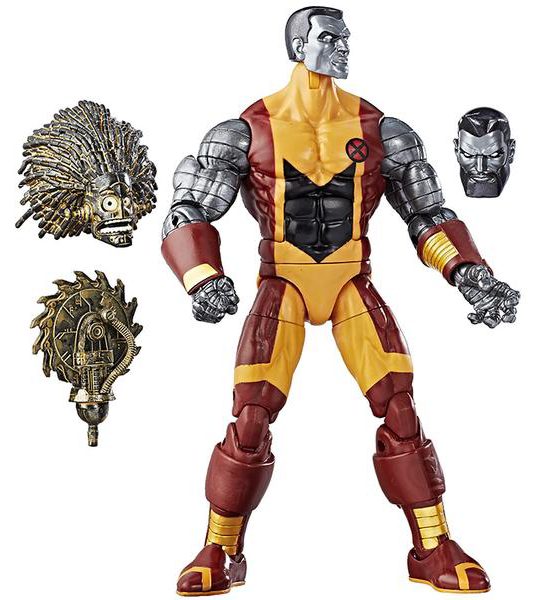 First up, we've got an iconic X-Men character that's long, long overdue for a new figure: Marvel Legends Colossus! I don't think it's a coincidence that Colossus is finally getting some love less than a year after his appearance in the "Deadpool" movie really put him on the map with mainstream fans, but I totally dig the lumberjack-looking Bearded Colossus head that comes with this figure to recreate the character's current "Extraordinary X-Men" look!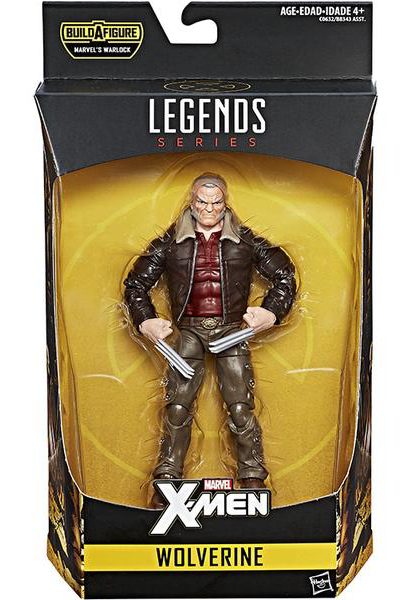 Of course, it's hard to talk about mainstream popular mutants without talking about the icon of the X-Men: Wolverine! There's this movie coming out in a month–"Logan"–and while there won't be an official Hugh Jackman Old Man Logan figure to coincide with the movie's release, Hasbro is giving us our first 6″ Marvel Legends Old Man Logan figure.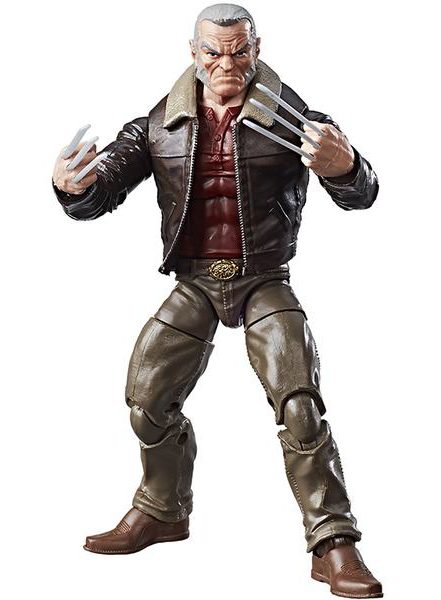 Unless Hasbro is planning to really shock collectors, I imagine that the Marvel Legends Logan figure will be the one double-packed figure in each case of 2017 X-Men Legends. The fact that he's also the only figure without a Warlock Build-A-Figure part would definitely seem to indicate this as well.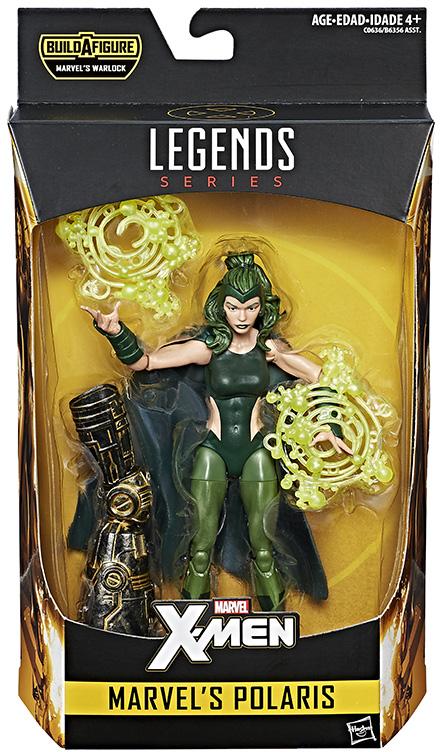 One of the most-requested characters to be added to the Marvel Legends line ever will also be seeing the light of day in just a few months, when the fan-demanded Marvel Legends Polaris figure is finally set to hit stores!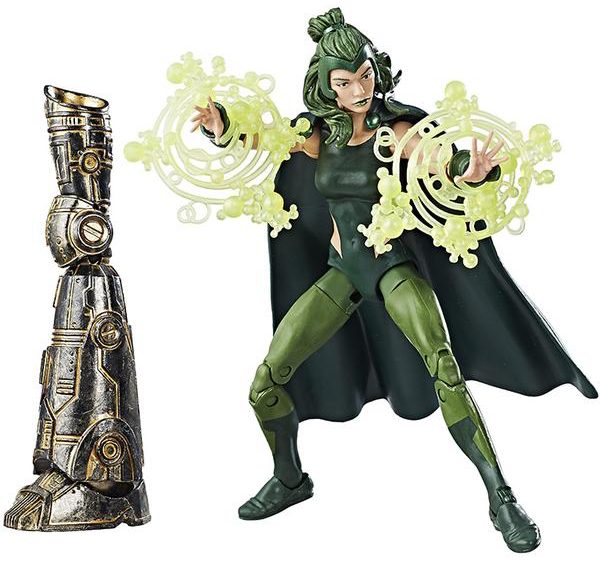 The daughter of Magneto, Lorna Dane has been in tons of comic series and a key members of a number of superhero teams, so her arrival in 6″ Legends form will plug a lot of holes in fans' collections. And while I am getting a bit sick of the "cosmic" effects pieces that premiered with Havok last year, there's no denying that they're a perfect match in green for demonstrating Polaris' powers.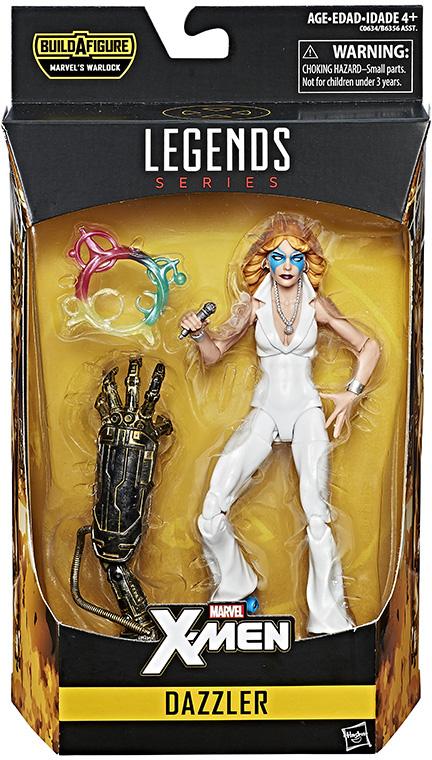 And while she's not exactly as popular as Polaris, I was totally blown away when Marvel Legends Dazzler debuted at SDCC 2016 last year. If there's one character I never expected Hasbro to actually tackle, it's Disco Dazzler. Mad respect to you for this character selection, Hasbro!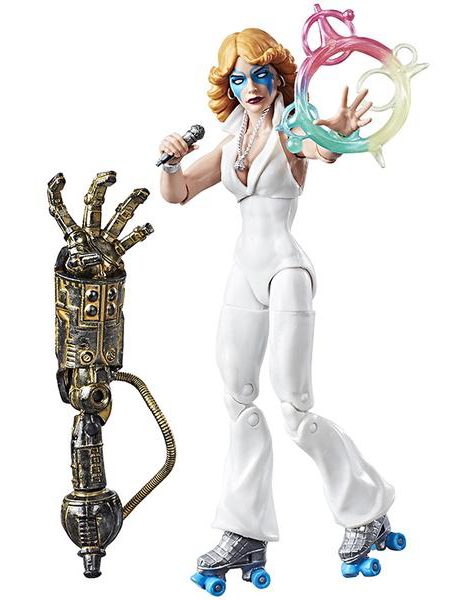 The roller skating feet for this figure are (obviously) all-new, as are the Alison Blaire head, necklace and microphone. Also, while the magic effects piece is another accessory I'm getting quite sick of, I love it in a crazy rainbow gradient to show off Dazzler's light powers. This figure is just full of awesome, no questions asked.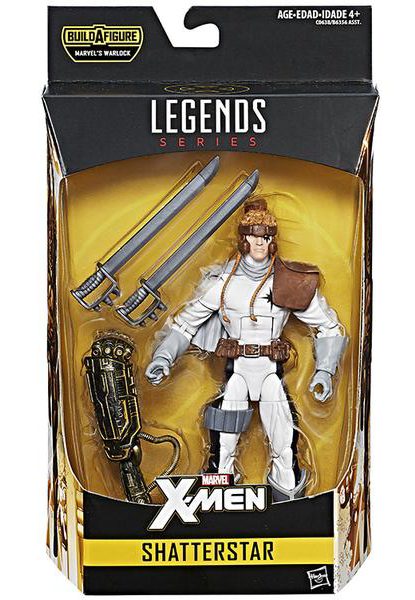 Two figures that were withheld at San Diego Comic-Con 2016 were the Old Man Logan figure I talked about earlier and also this Marvel Legends Shatterstar figure. I was psyched when I saw this Shatterstar Legends figure world-premiere at NYCC 2016, and I'll be even more psyched when I can have him on my shelf in a couple months.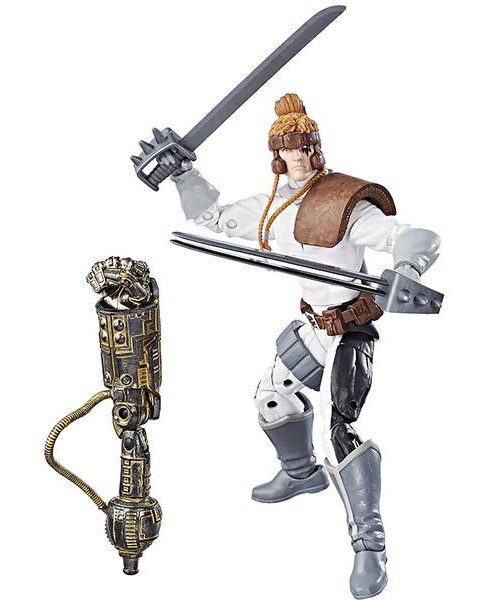 While there's definitely some love out there for Shatterstar's later purple and orange costumes, his original Rob Liefeld white costume from the end of "New Mutants" and the start of "X-Force" is still his most iconic look, and also the one Hasbro selected for this action figure. I think 'Star looks superb, even if swords are a wee bit… chunky.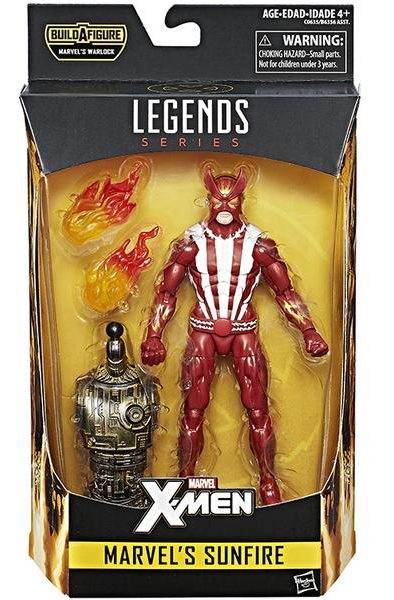 As of the new "Second Genesis" X-Men characters like Storm, Colossus, Wolverine and Nightcrawler, it's pretty crazy to think that we've never gotten a classic Sunfire Marvel Legends figure in a regular wave of figures at retail. Shiro Yoshido is traditionally not exactly at the top of the list of most-loved X-Men characters, but Hasbro has wisely stuck him with the body for the Warlock BAF, necessitating his purchase.
When last year's Iron Fist figure came with oversized flaming fist/fireball effects, I was wondering when we'd see them reused for another fire-wielding character. Looks like we'll be waiting a bit longer for a new Human Torch, but the fire effects look awesome on Sunfire.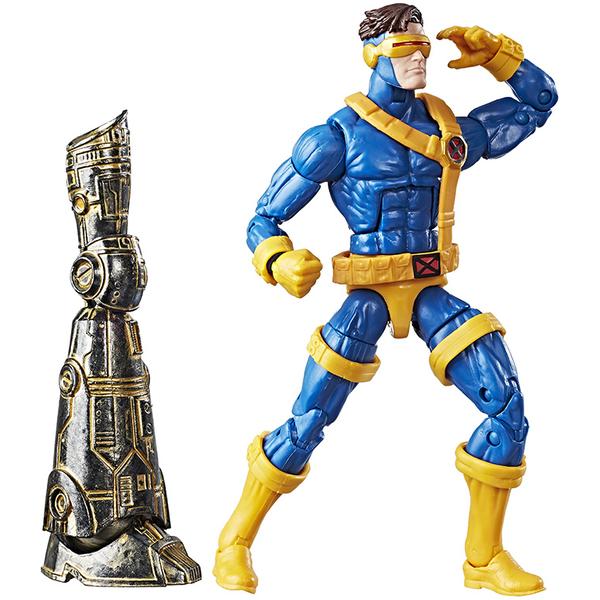 Closing out the wave, it's the character that would be the headliner if it wasn't for the existence of that debut Old Man Logan action figure–the newest iteration of Marvel Legends Jim Lee Cyclops!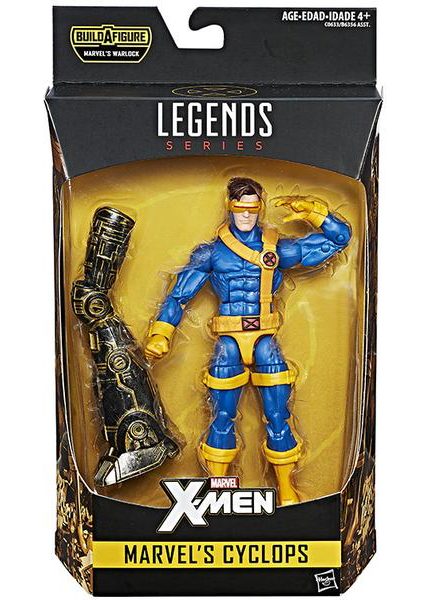 While he's had plenty of other looks over the years, there's no denying that the Jim Lee costume is
the
iconic look for Scott Summers. This figure is going to be super-hot at retail, even if we have had a few 6″ scale Cyclops Jim Lee figures in the past.
And finally, we've got the Build-A-Figure: Warlock! The techno-organic alien member of the New Mutants (and later Excalibur and X-Factor) is among my absolute favorite Marvel characters in history, and I'm delighted to see him getting some love from Hasbro. I'm not sure exactly how Hasbro is going to reuse a lot of these newly-tooled molds that they came up with for Warlock, but this figure is a treasure for Warlock fans. Love it.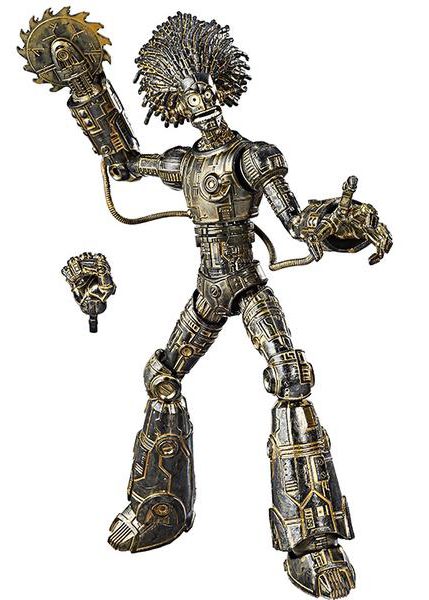 As of now, there is no confirmed pre-order date or release month for the 2017 X-Men Legends figures, although it's been strongly rumored that we'll see these figures arriving in the U.S. in March-May 2017. I'll post an update to the Marvel Toy News Facebook and Twitter Pages with links for ordering within minutes of these going up for sale, so make sure to follow MTN if you want the latest news beamed to your favorite form of social media.
Now that we've seen the hi-res and packaged photos, how do you feel on this year's only confirmed wave of X-Men Marvel Legends, Marvel collectors? Is this wave a complete must-buy for you, a series that you'll be picking and choosing a couple favorites from… or a series that you'll be skipping over entirely?