A lot of collectors thought that the weird, quasi super-deformed LEGO Marvel Mighty Micros sets were a joke when they were first unveiled a few years back. But the huge sales numbers on these sets are no joke, and the theme will be continuing into next year with a new wave of characters and vehicles—the LEGO Marvel 2018 Mighty Micros sets (including Scarlet Spider, Sandman and more) have now been revealed!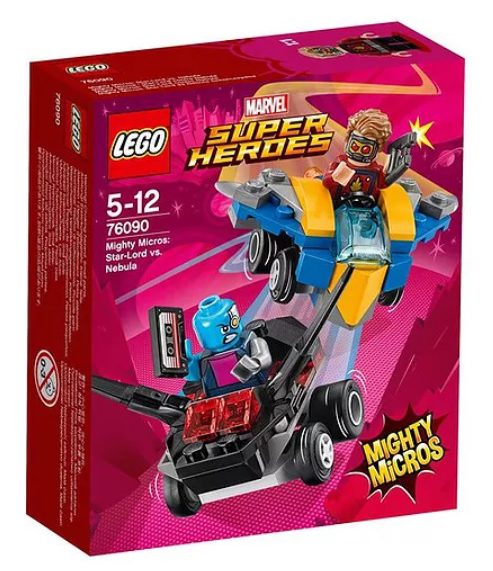 I've really fallen off the wagon when it comes to LEGO collecting this past year, as I'm a slow builder and I just don't have the
many
hours it takes me to build anything to devote to the hobby. As such, I've got a stack of unbuilt LEGO sets taller than I am sitting around in storage. Oy.
However—! As it turns out, some of the only sets that I actually have opened up and enjoyed this year are ironically the quick-build LEGO Mighty Micros sets that I used to think were, well… ludicrous! And so, I'm surprised to find myself excited to see what's in store for 2018…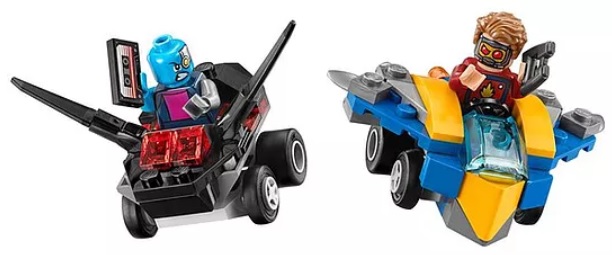 The headliner this year is likely the sole Guardians of the Galaxy set: LEGO Star-Lord vs. Nebula 76090. The chibi Milano spaceship that Chris Pratt is driving is downright adorable, and the fact that he's pursuing Nebula for stealing his (printed brick) Awesome Mix cassette tape is pure win. Good call, TLG.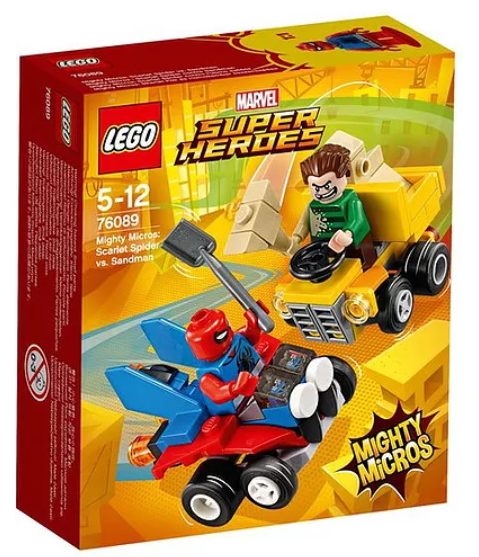 While Guardians of the Galaxy is my favorite franchise in the MCU by a wide margin, the Mighty Micros Star-Lord vs. Nebula Mighty Micros set is surprisingly not my favorite of the trio of upcoming sets. Nope, instead it's…
LEGO Scarlet Spider vs. Sandman 76089! A few years ago, my mind was blown to see a Scarlet Spider minifigure getting produced at all, and now he's in an impulse buy $10 set that millions of kids will get to enjoy. Thanks, LEGO!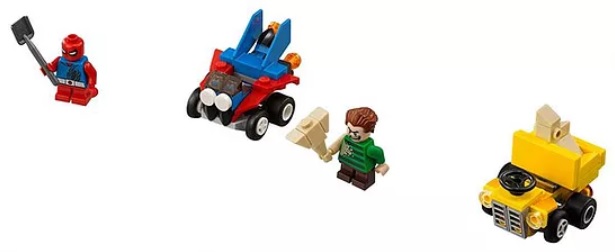 TLG has really won me over with these sets—I find it hysterical now rather than ludicrous that a Sandman minifigure is driving a dump truck and being combatted by a shovel-wielding Scarlet Spider.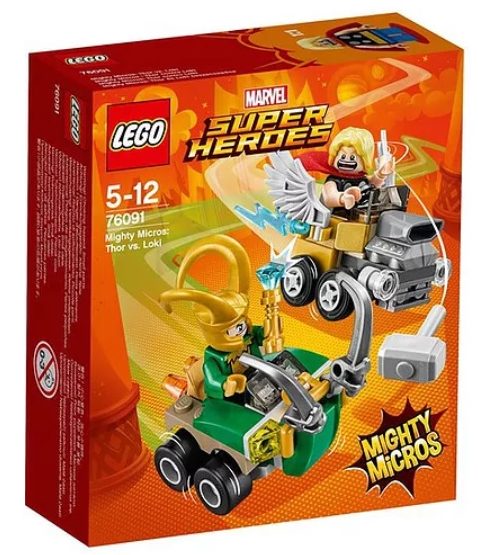 The last of the 2018 LEGO Mighty Micros Marvel sets is the least interesting: Thor vs. Loki 76091. I like that this set gives us cheap comic-based minifigs of Loki and Thor (albeit with the short legs), but the vehicles they're driving just aren't as funny or compelling as those in the other two sets.
Thor is rocking out on a large-engined car with wings and lightning coming out the back, while Loki is cruising in a car with horns like his helmet. These are… fine… but just not all that interesting.

The LEGO Marvel 2018 Mighty Micros sets should be available online and released in stores in Q1 2018 (it doesn't sound as if they'll make it for January 1st). These sets are typically available for a full year, so there shouldn't be a huge rush to run out and snag them (unless you just cannot wait).
Anyone out there into these Mighty Micros? Do you find these low-priced, $9.99 for two minifigures sets worth it, or would you rather TLG moved their budget Marvel set focus elsewhere?