Hasbro held their annual 'Twas The Night Before New York Comic-Con Party Wednesday night, and I had the great honor and privilege of attending and posting photos of impressions of the newly-revealed figures from the event earlier this week. But I mistakenly assumed readers were satiated on photos of the characters revealed at SDCC, which I now hear you guys are not! And so, here's some of my best shots of Marvel Legends 2017 Spider-Man Wave 1…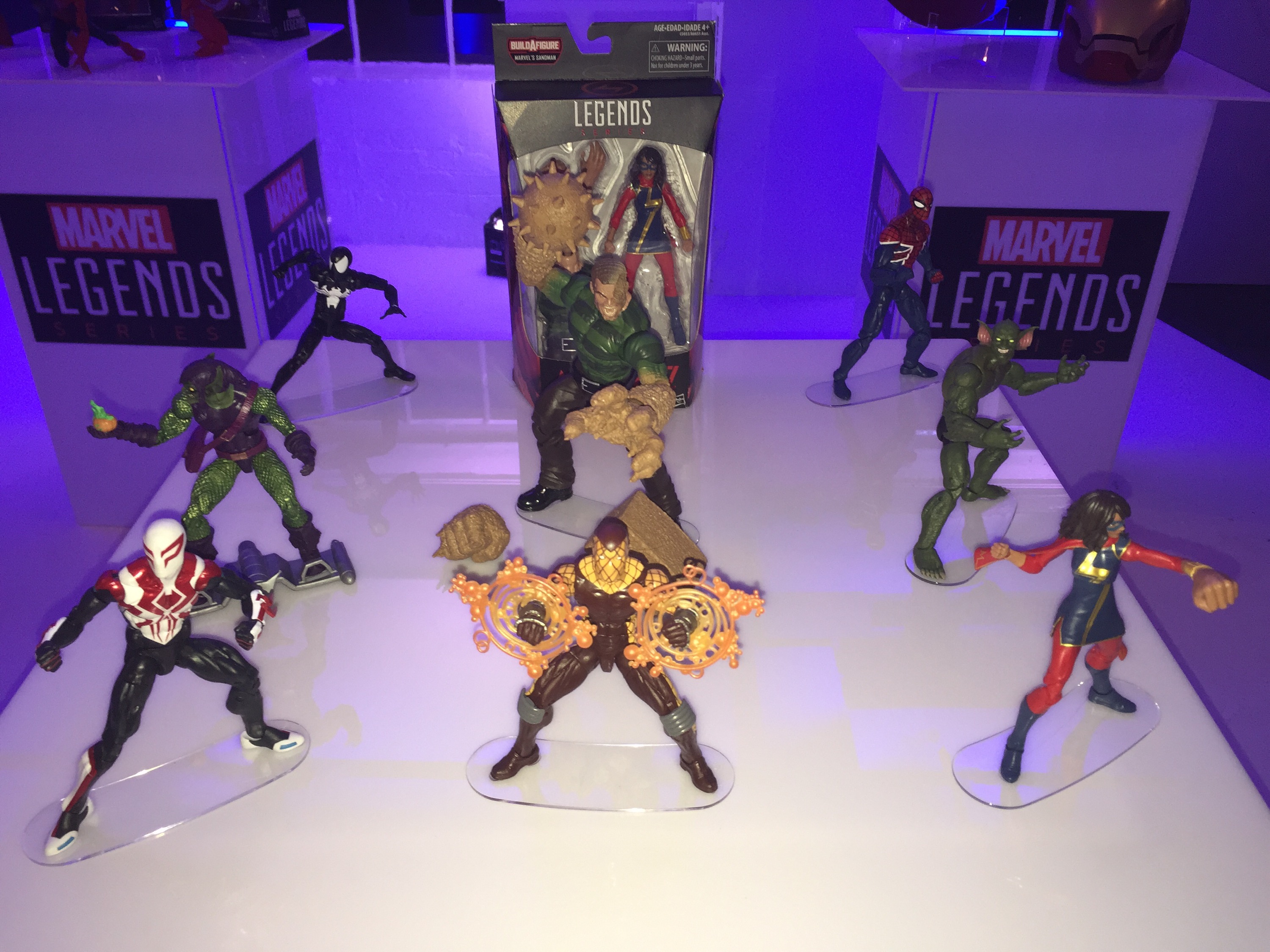 While the 2017 Marvel Legends X-Men and Guardians of the Galaxy 6″ figures that debuted at SDCC 2016 in the summer were MIA at Hasbro's NYCC 2016 media event, I did have the great joy of seeing the whole first 2017 Spider-Man Legends wave all together at the party!
This wave consists of seven figures and a Build-A-Figure, and every choice is a great one. Let's take a look…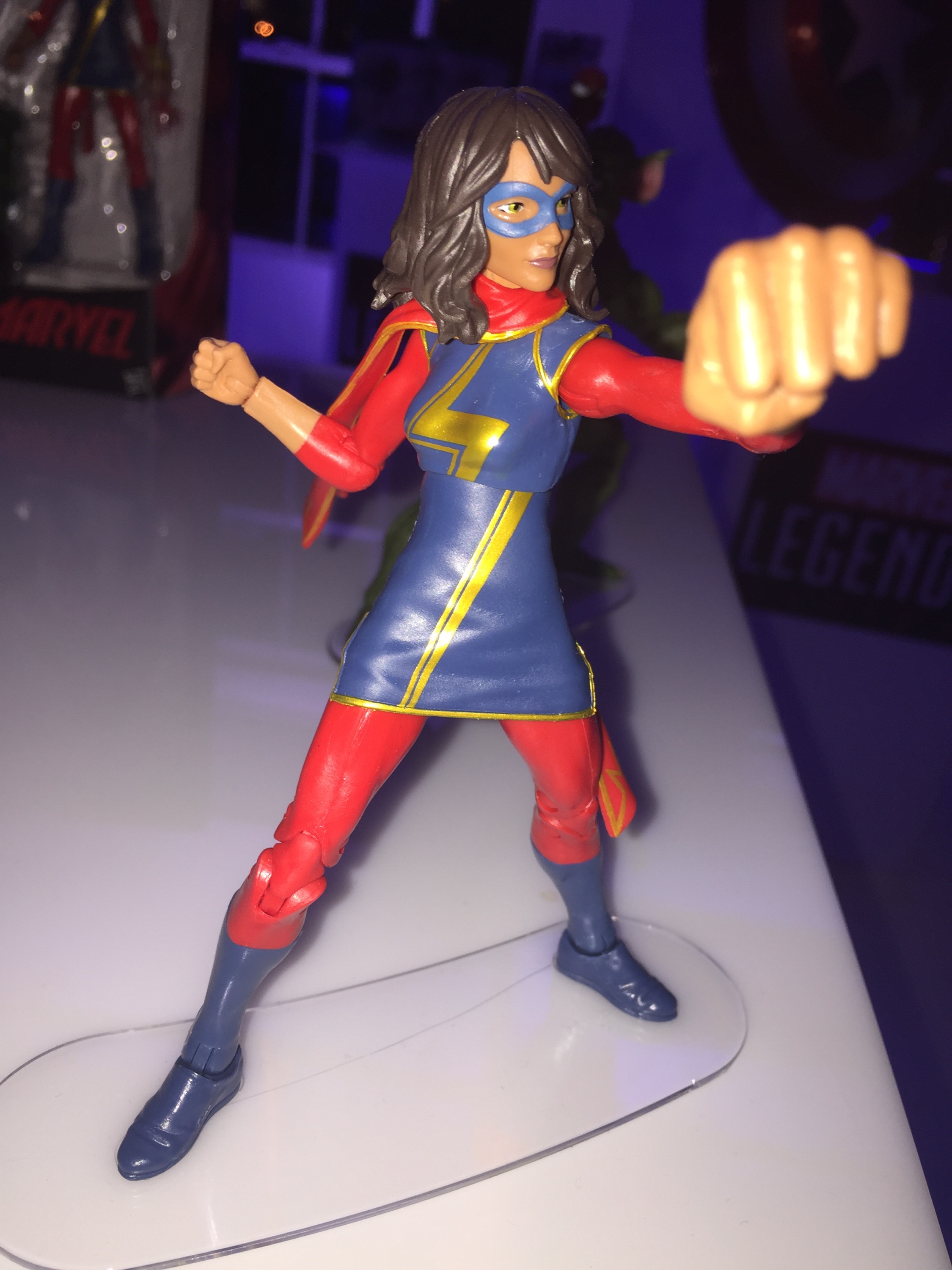 The star of this wave for many collectors (and me) is going to be the brand new Ms. Marvel Marvel Legends Kamala Khan figure.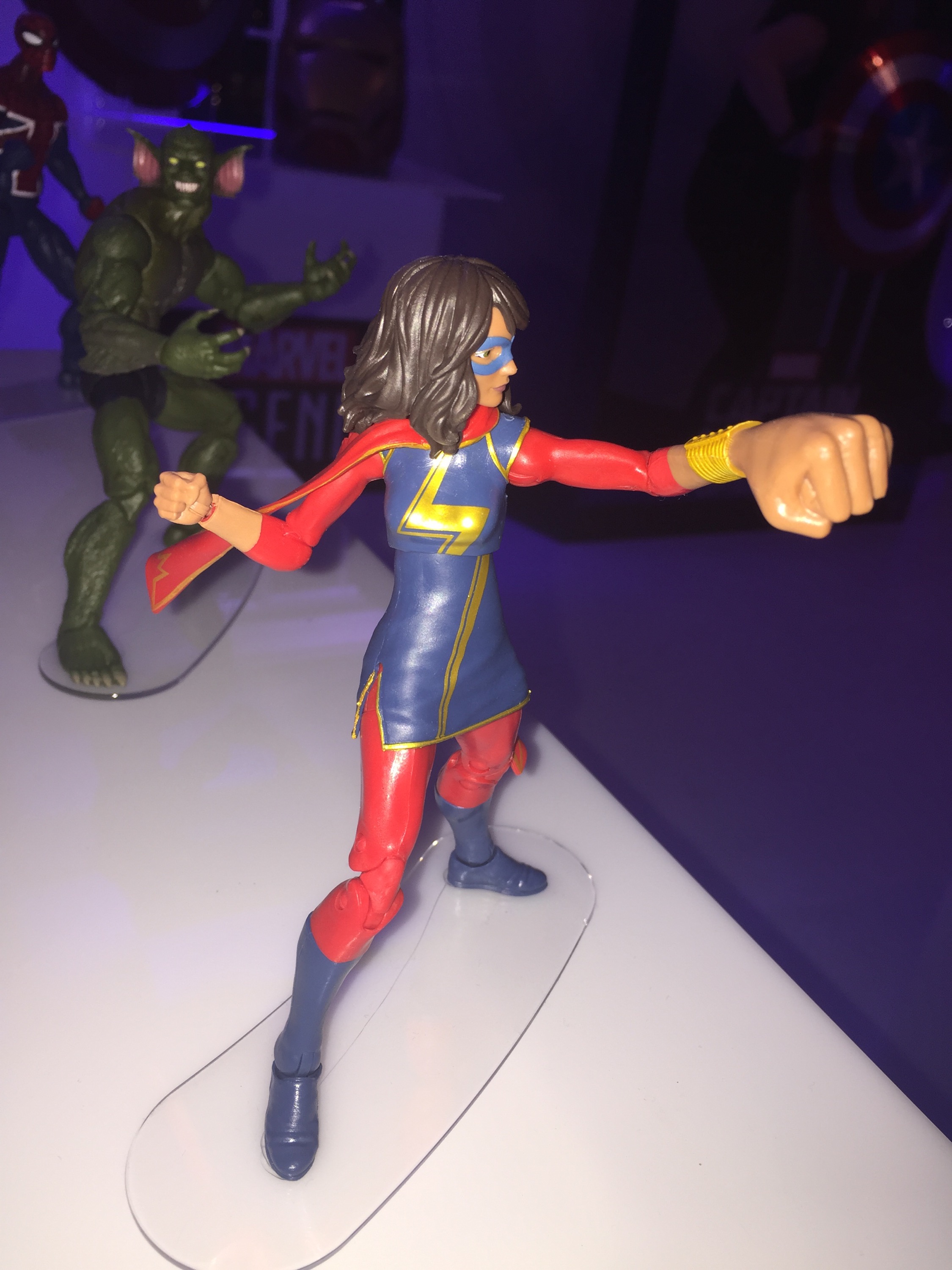 She comes with interchangeable "embiggened" arms which are really quite awesome.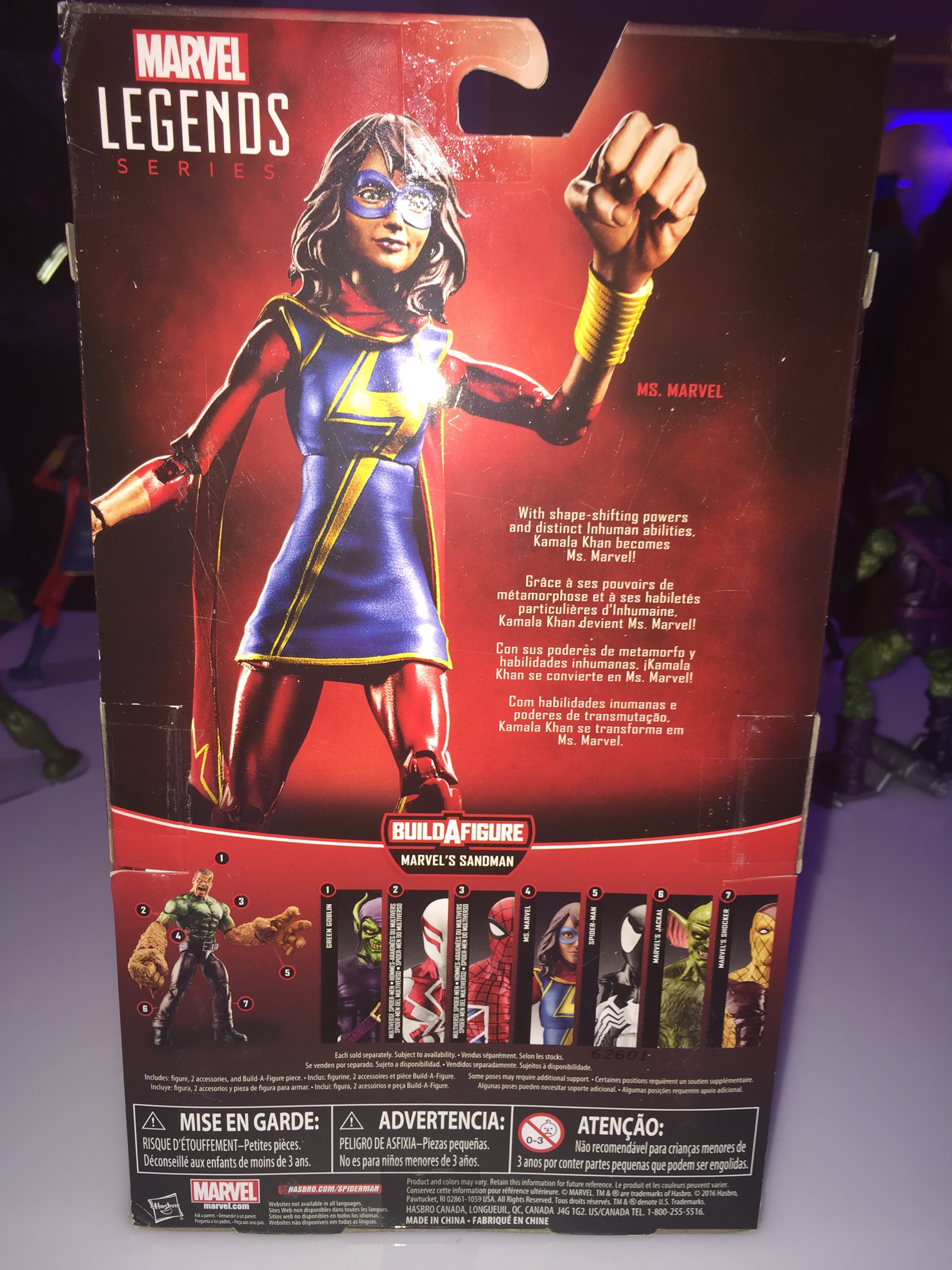 The back of Kamala's packaging gives us her bio and the parts breakdown for the Marvel Legends Sandman Build-A-Figure, confirming fans will need to buy every figure in the wave to build Sandman completely.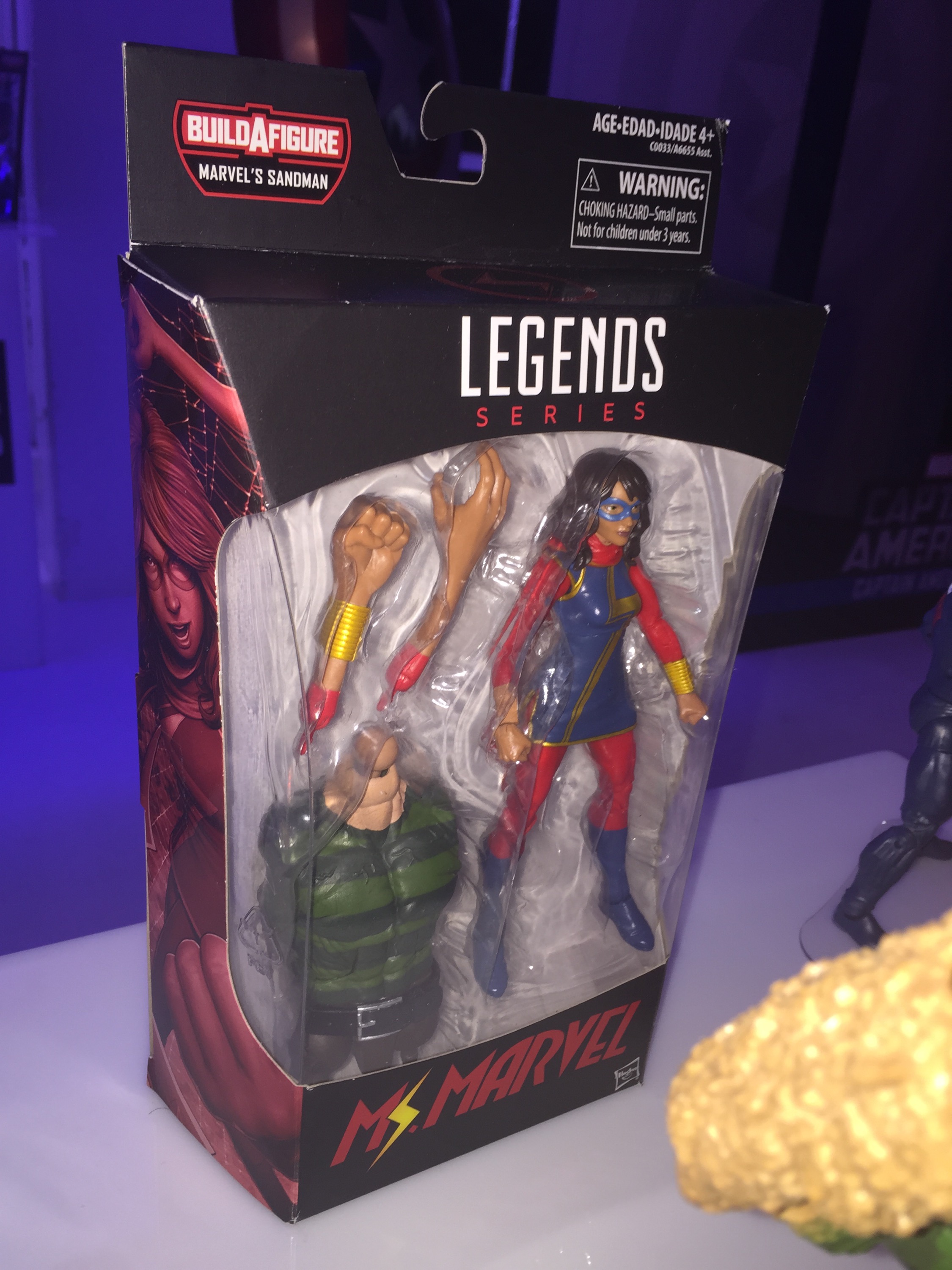 And for anyone worried that Ms. Marvel wouldn't come with both embigggen arms and normal arms, the packaged sample on display (with the Ms. Marvel logo on the front!) can put those fears to rest.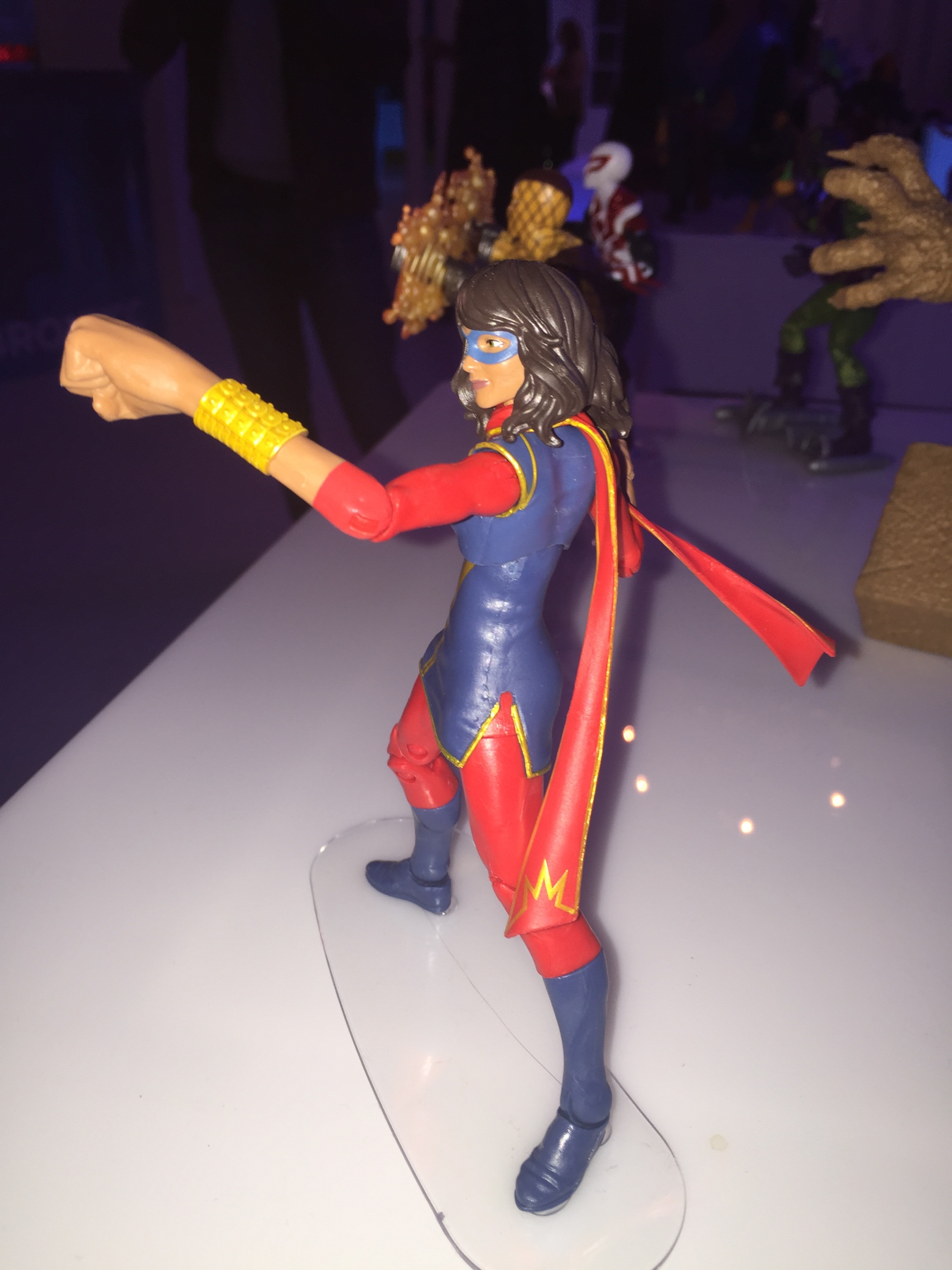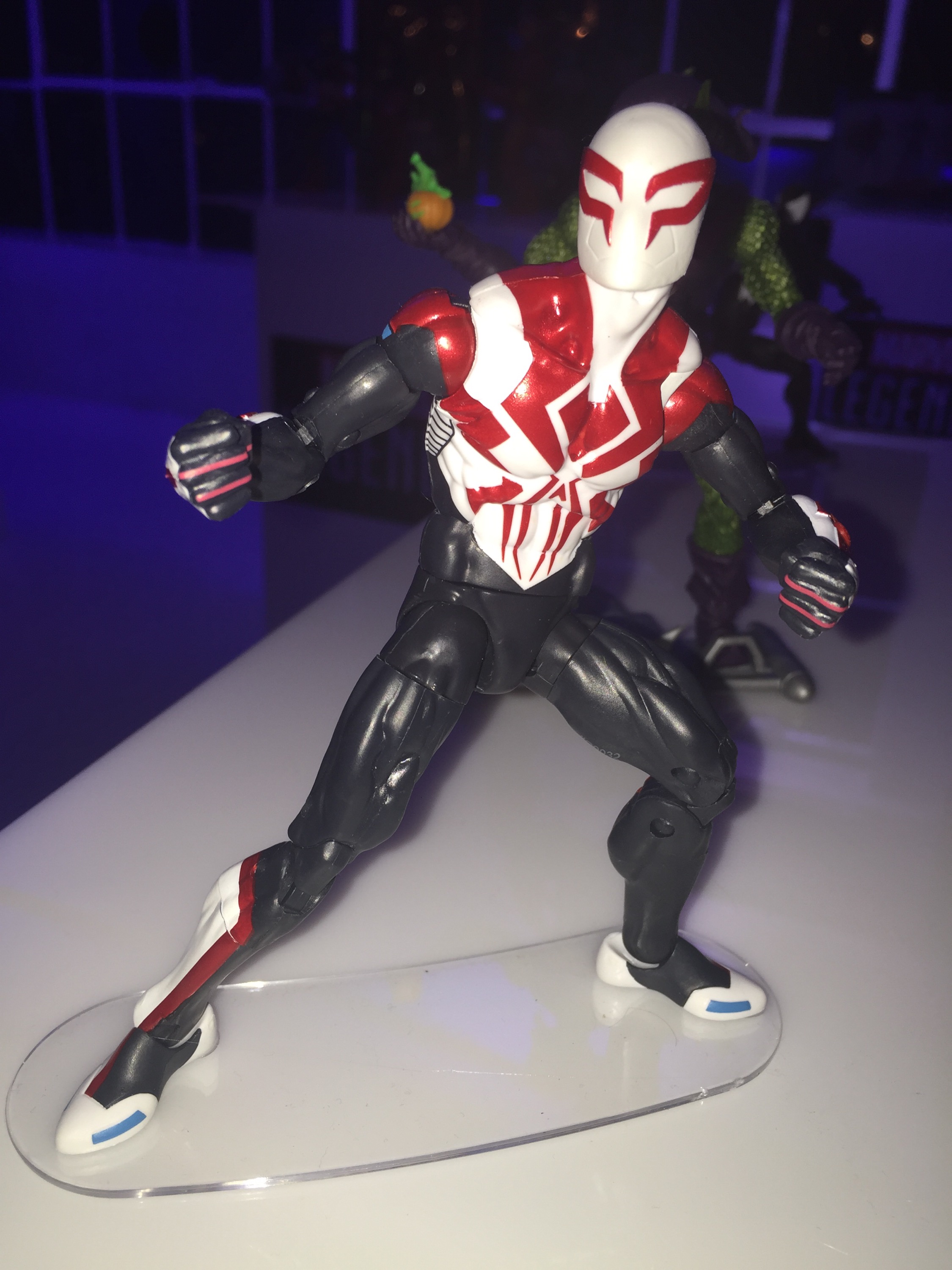 Having finally received an updated Marvel Legends just last year, the All-New Spider-Man 2099 Marvel Legends figure featuring the newest design from the comics will be arriving to jump-start 2017!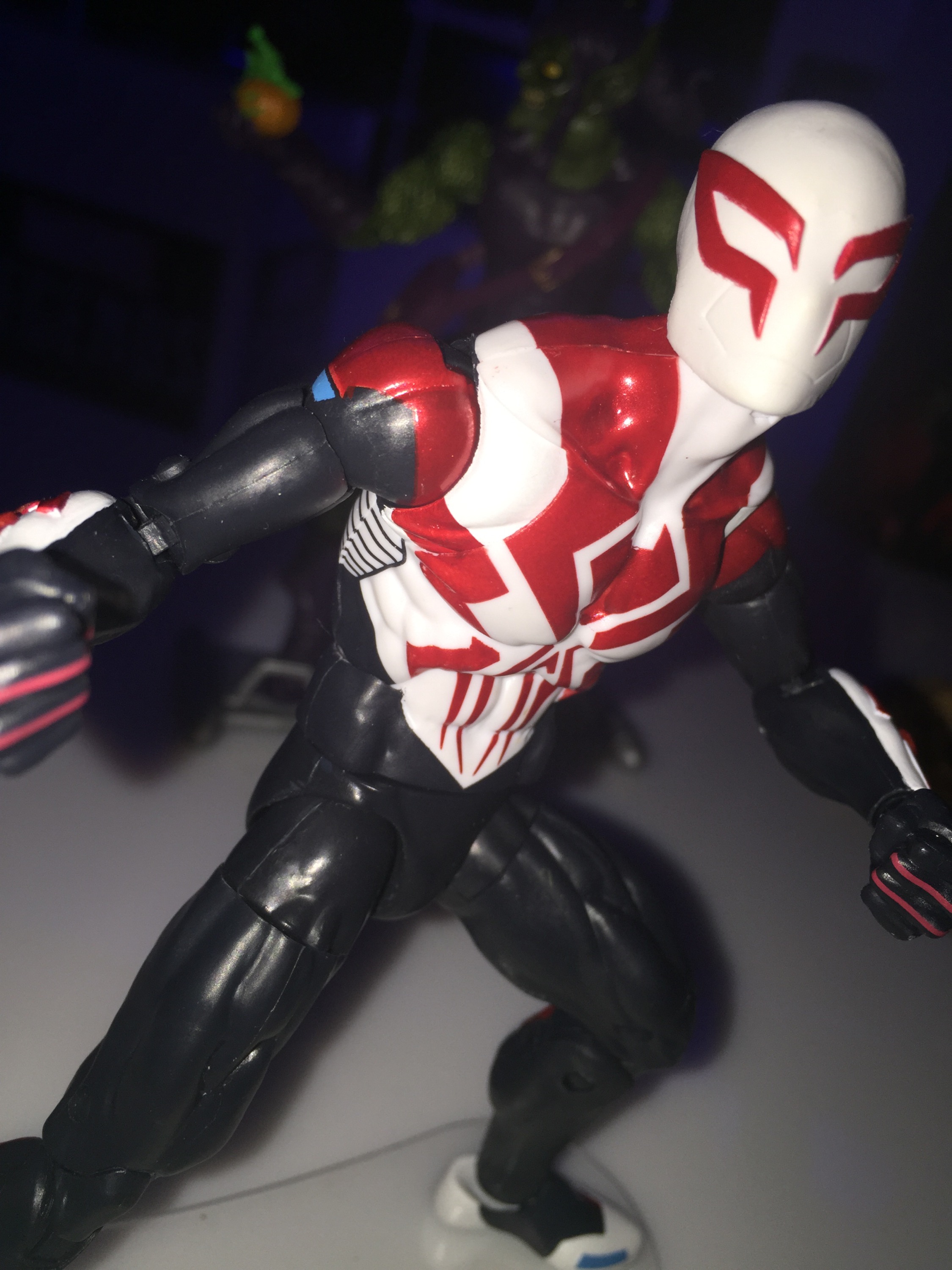 The original Spider-Man 2099 costume is iconic, but I'm loving this sharp and eye-grabbing modern version just as much. It feels really fresh and I'm thrilled we're getting it so early.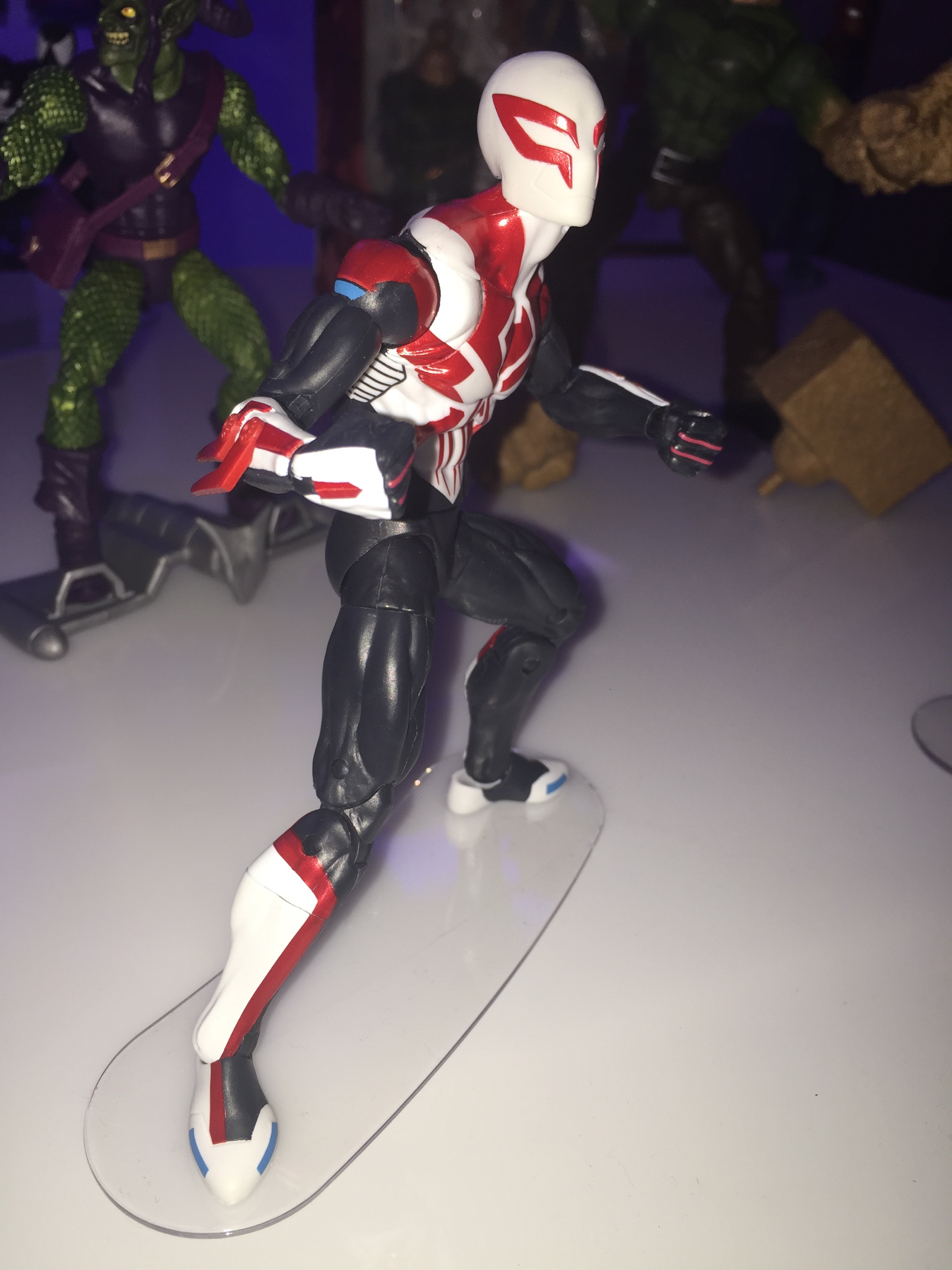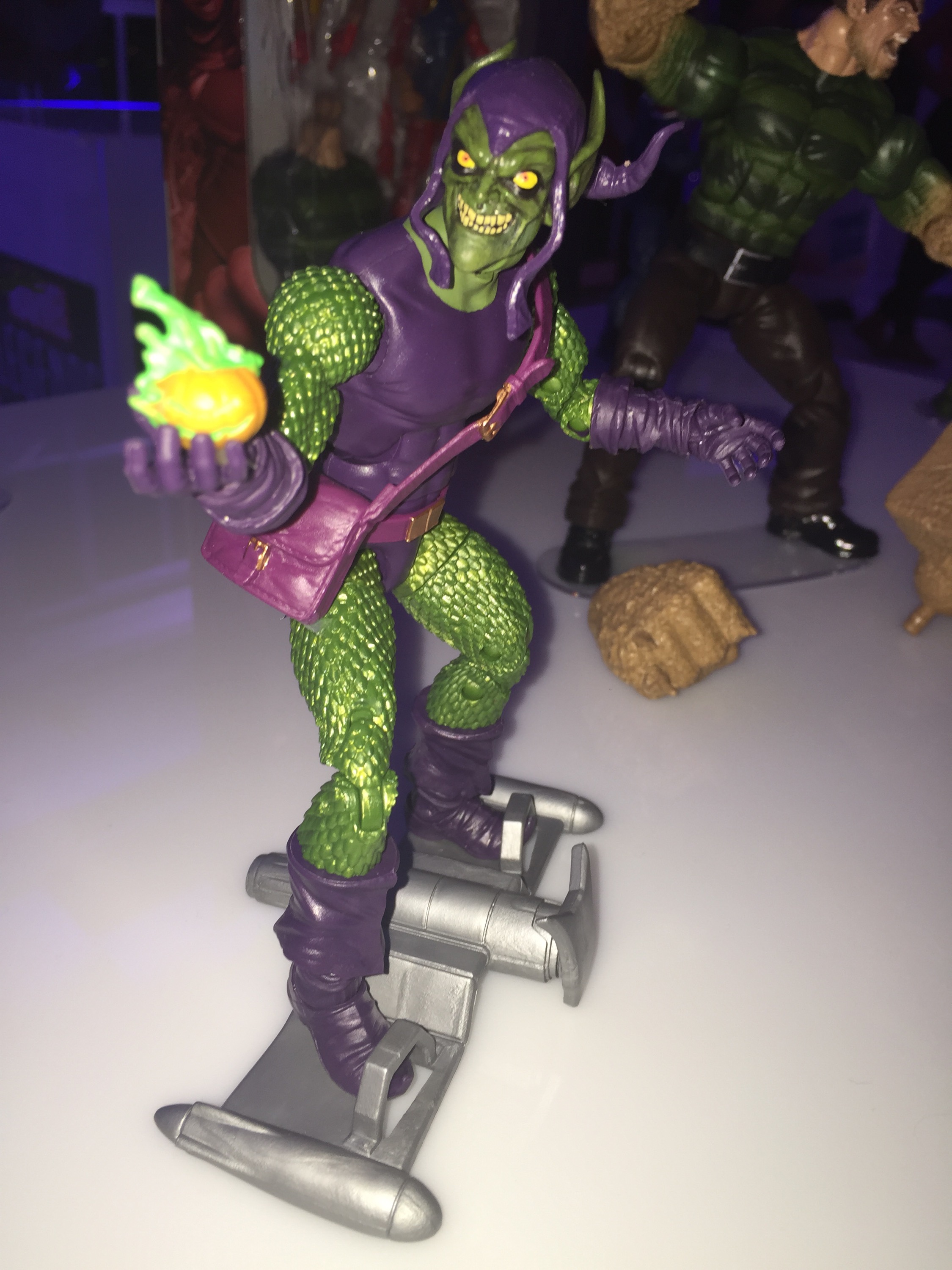 A new Marvel Legends Green Goblin finally arrives in this wave as well. I'm still not sure if I like it quite as much as the incredible Toybiz version from over a decade ago (some of their best work!), but Hasbro has definitely done a great job here.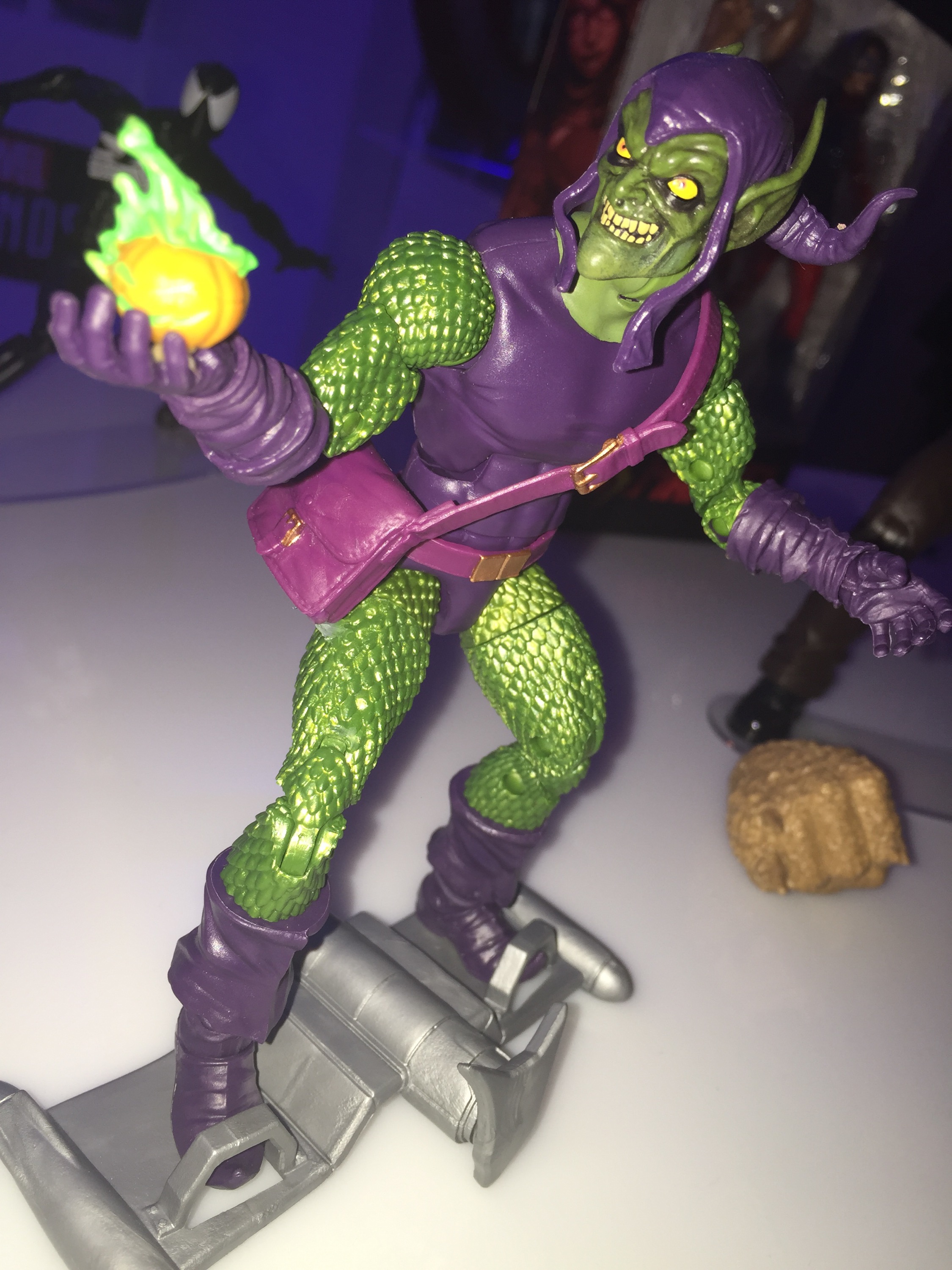 The Goblin Glider does look a little plastic, but you've gotta love those pumpkin bombs.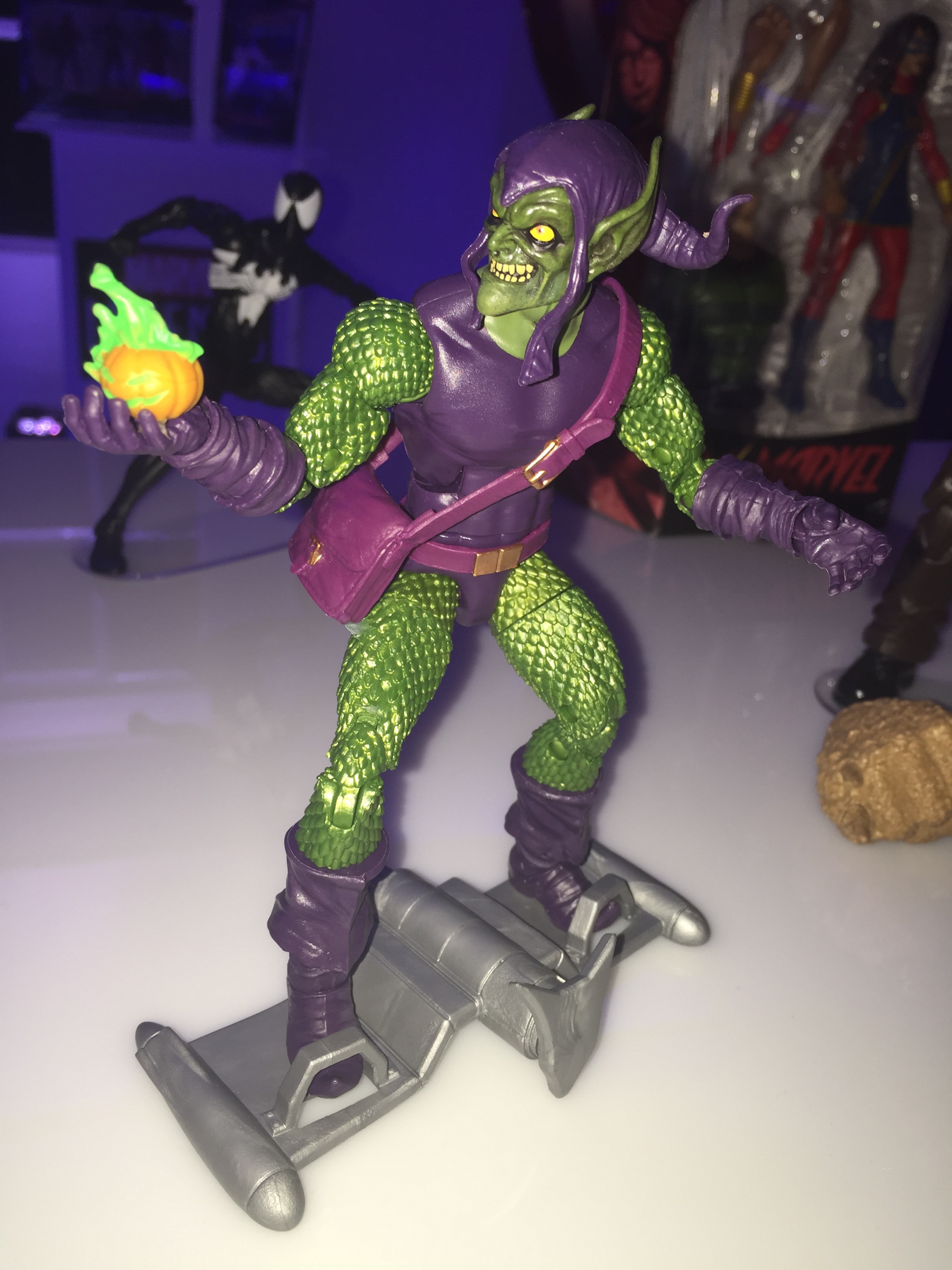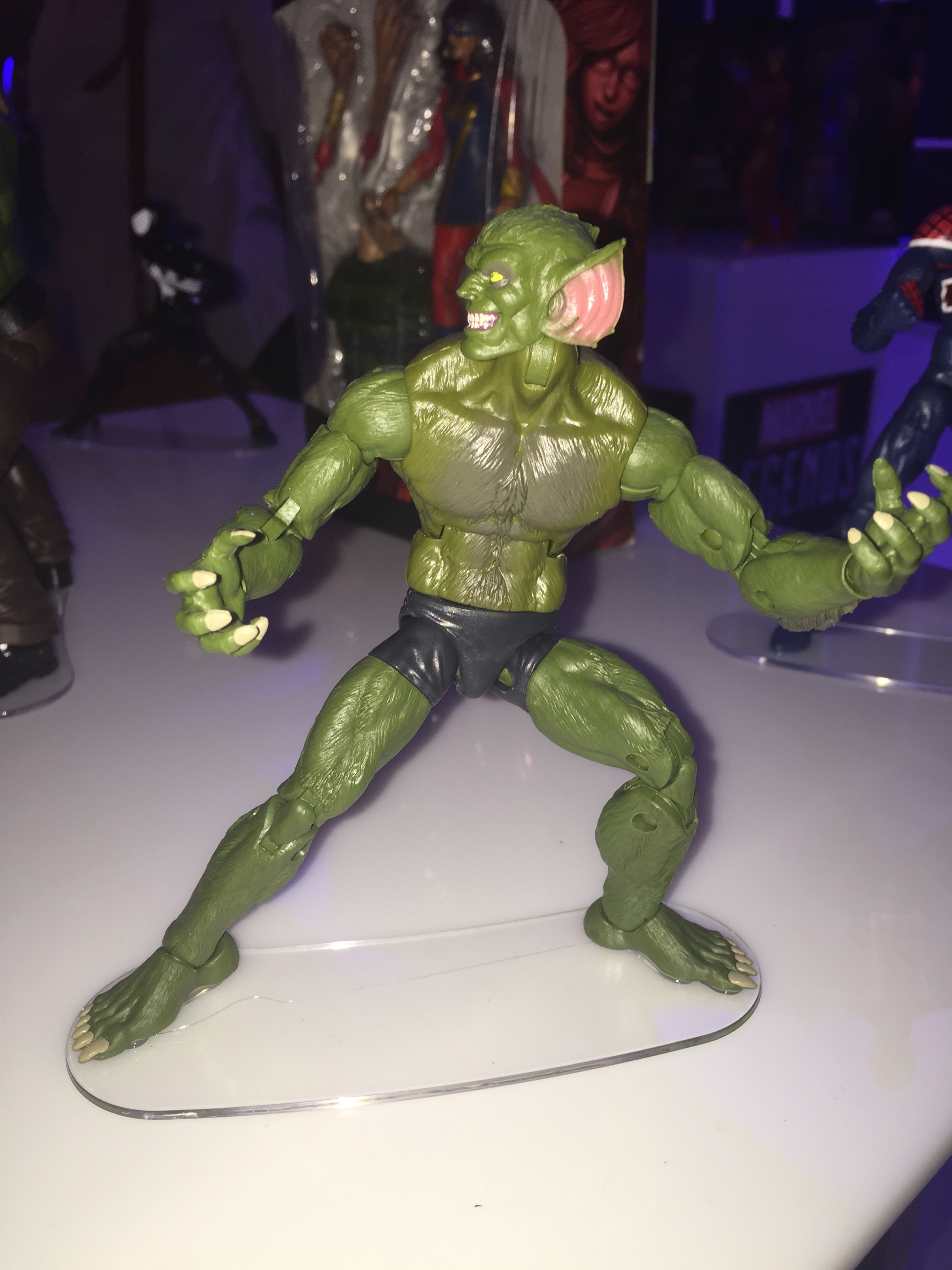 Yes, just in time for Miles Warren to be sporting a totally different look for "Dead No More", a classic Marvel Legends Jackal figure has appeared!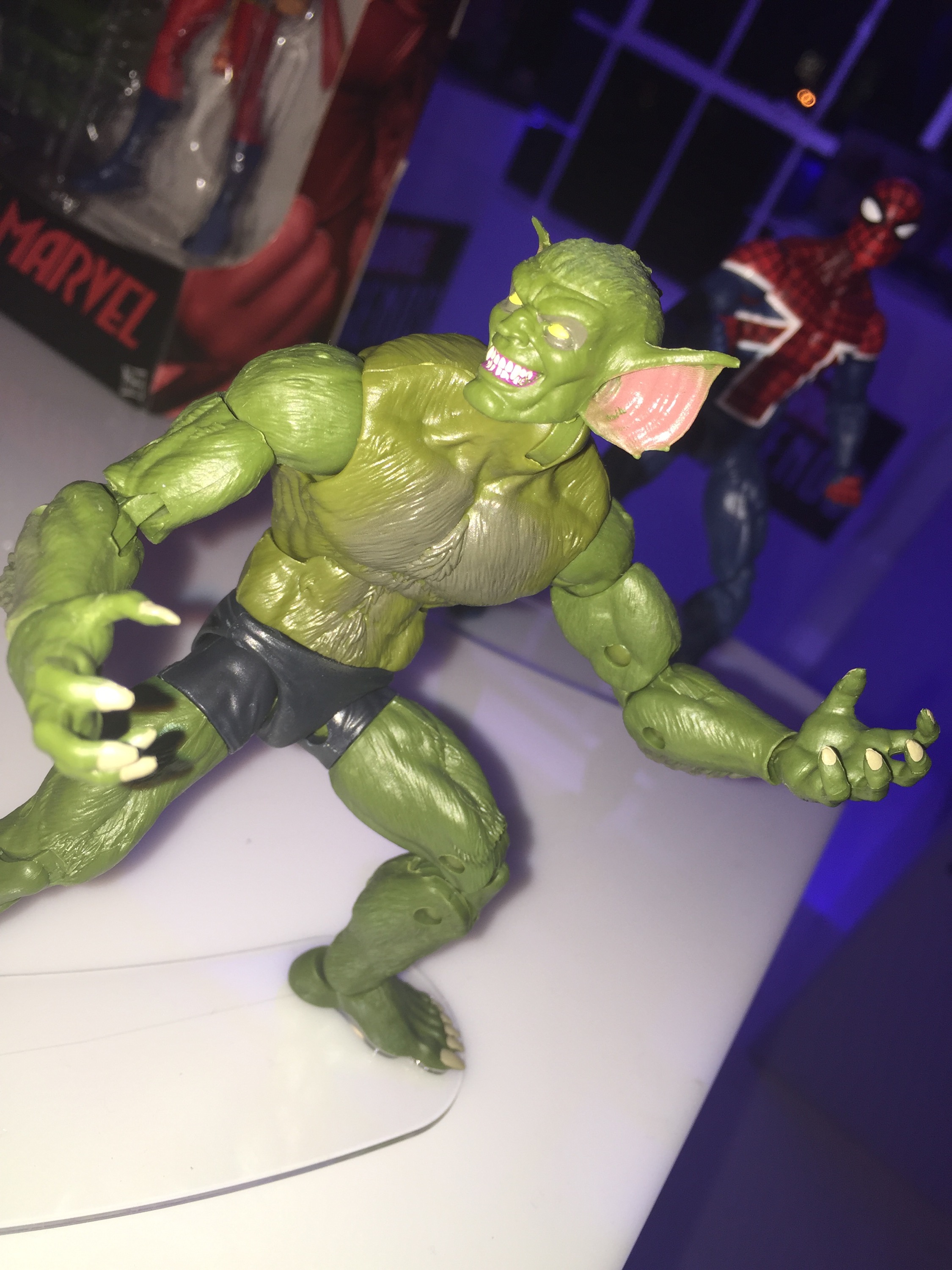 This is a fantastic take on the Jackal, though I don't think anyone will be surprised if this action figure ends up being the peg-warmer from this wave due to the relative unpopularity of the villain. Regardless, I dig him.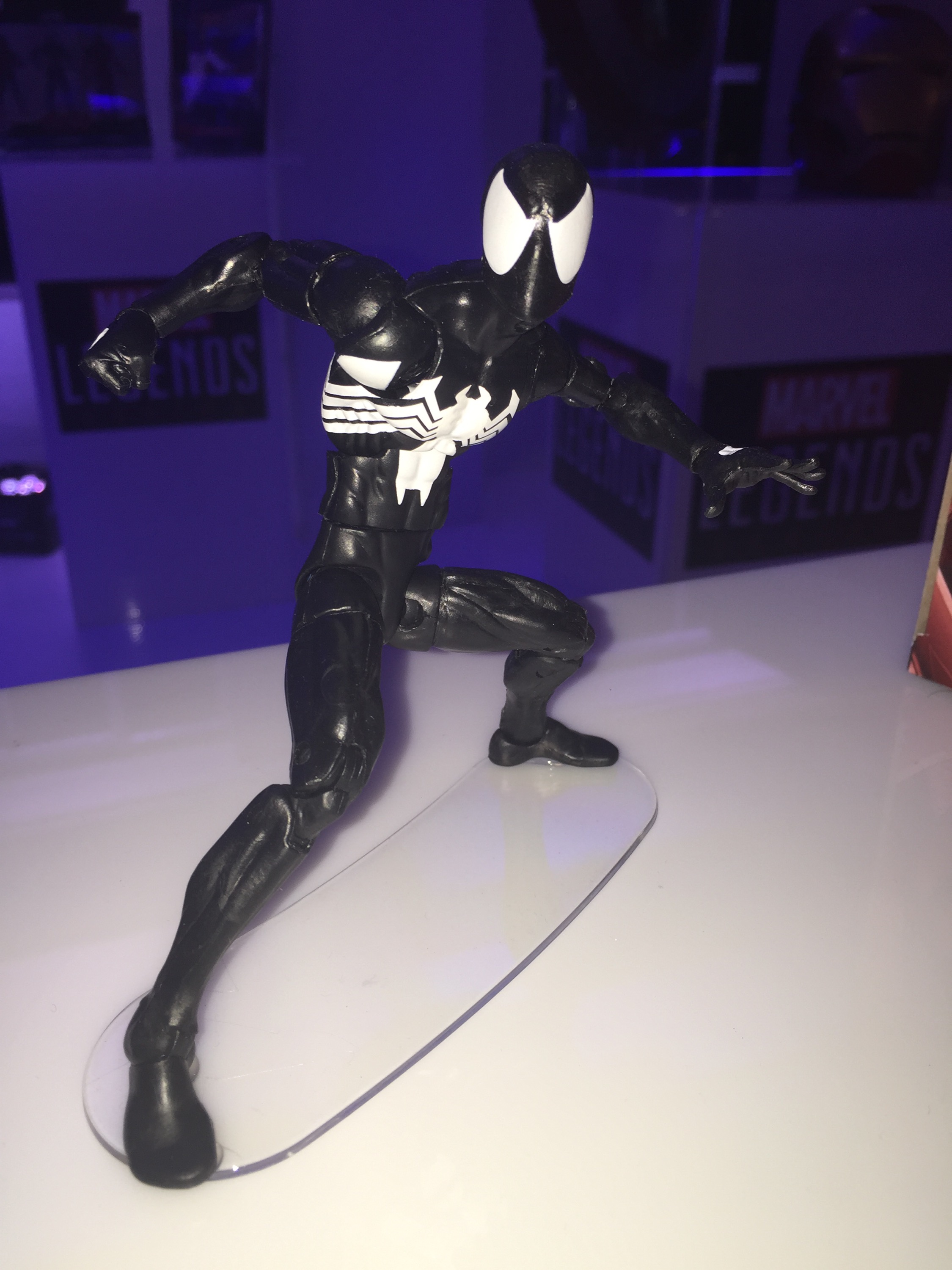 A new Marvel Legends Symbiote Spider-Man figure has been at the tops of many wish lists for a while now, and I think this Pizza Spidey repaints will satisfy the need for a definitive Black Costume Spider-Man.
I wouldn't be surprised if Symbiote Spidey ends up being the hot figure from this wave. Hopefully he's double-packed in the case assortments.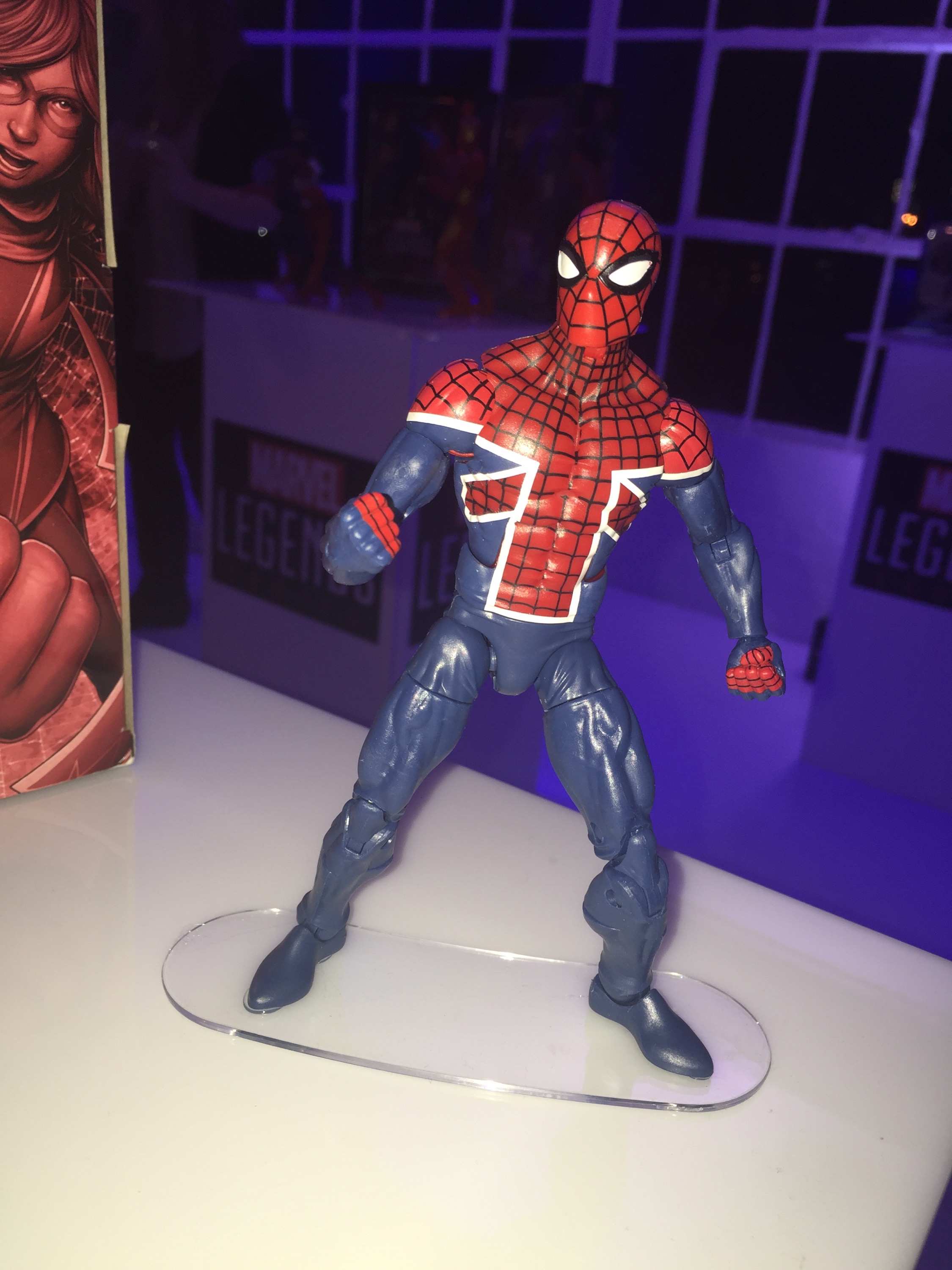 Spider-UK certainly isn't in my top 10 favorite Spider-Man characters, but I like him enough to scoop up the Marvel Legends Spider-UK figure to complete this wave. But c'mon Hasbro–where's Spider-Ham?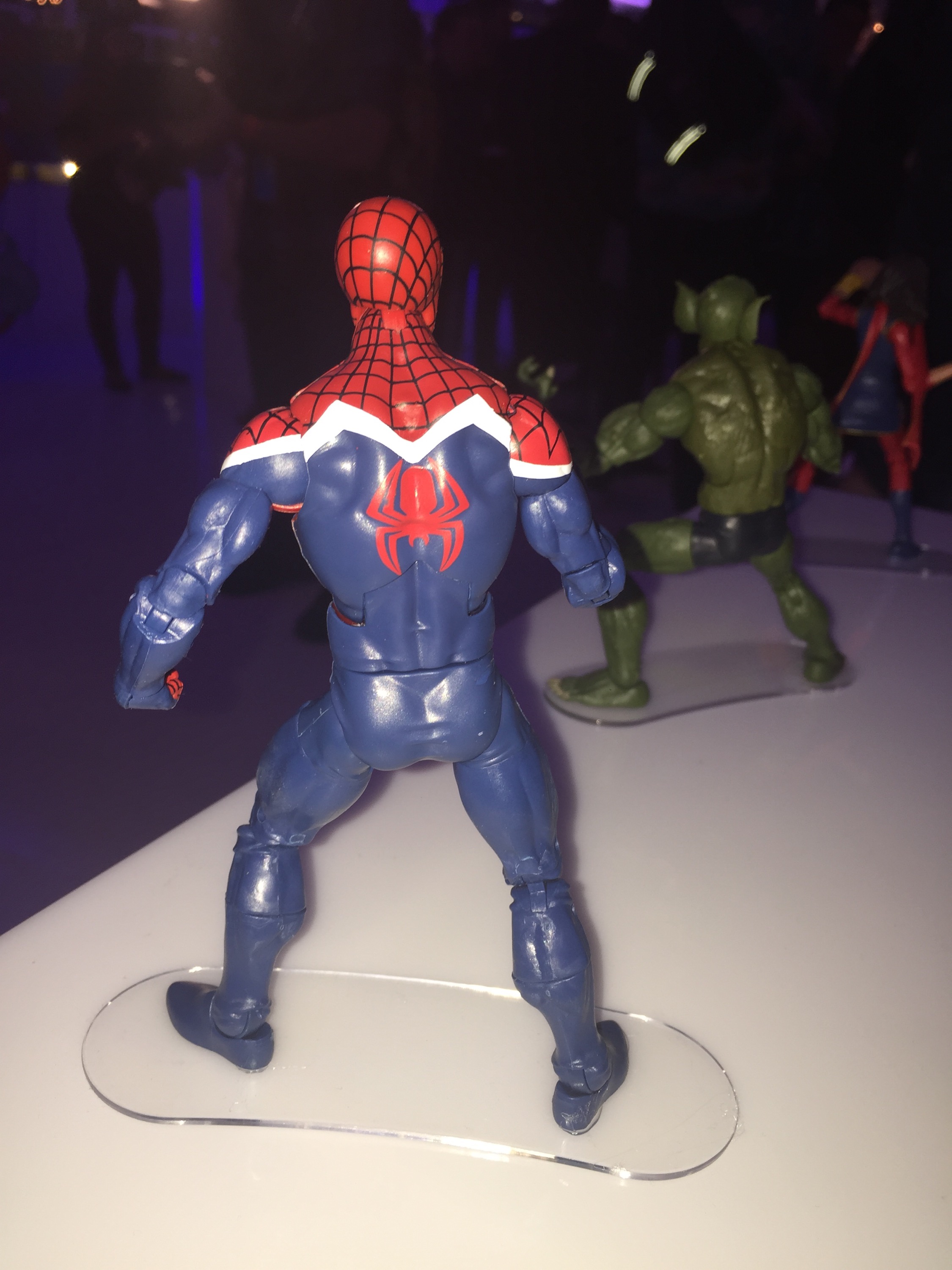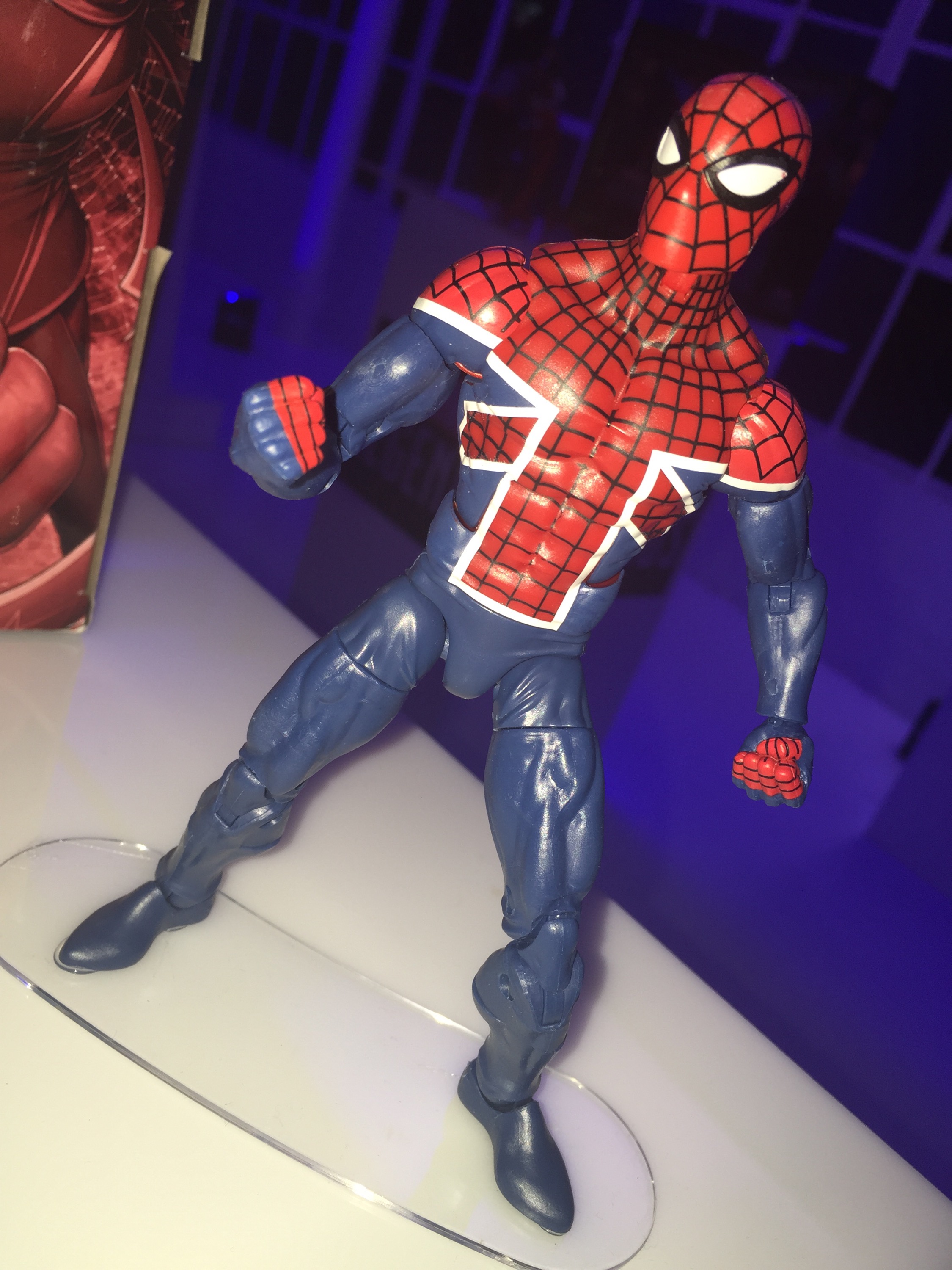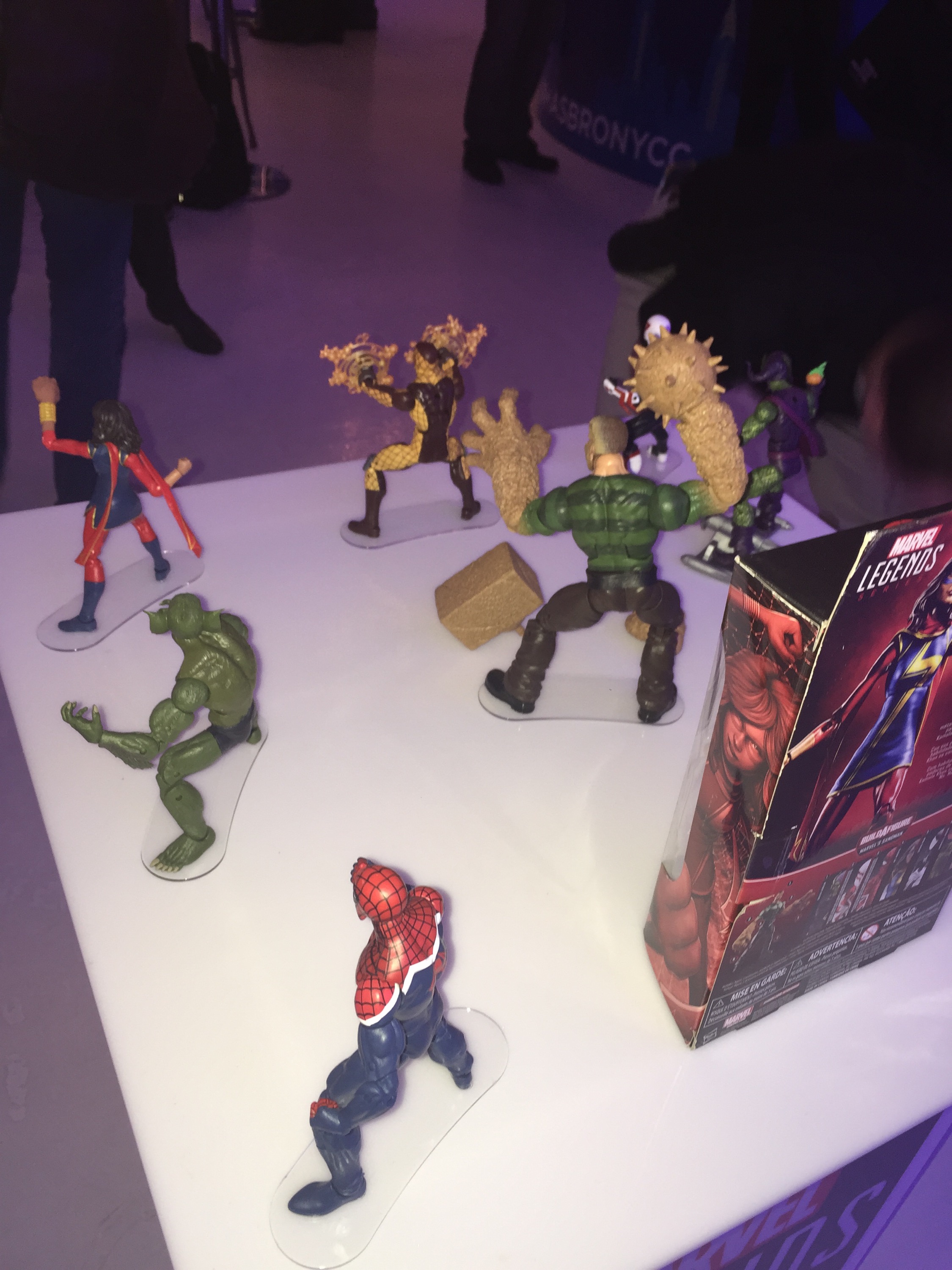 For those looking to see a multitude of photos of the new Marvel Legends Shocker and Sandman photos, be sure to check out my previous post full of images of those figures from earlier in my NYCC 2016 coverage this week.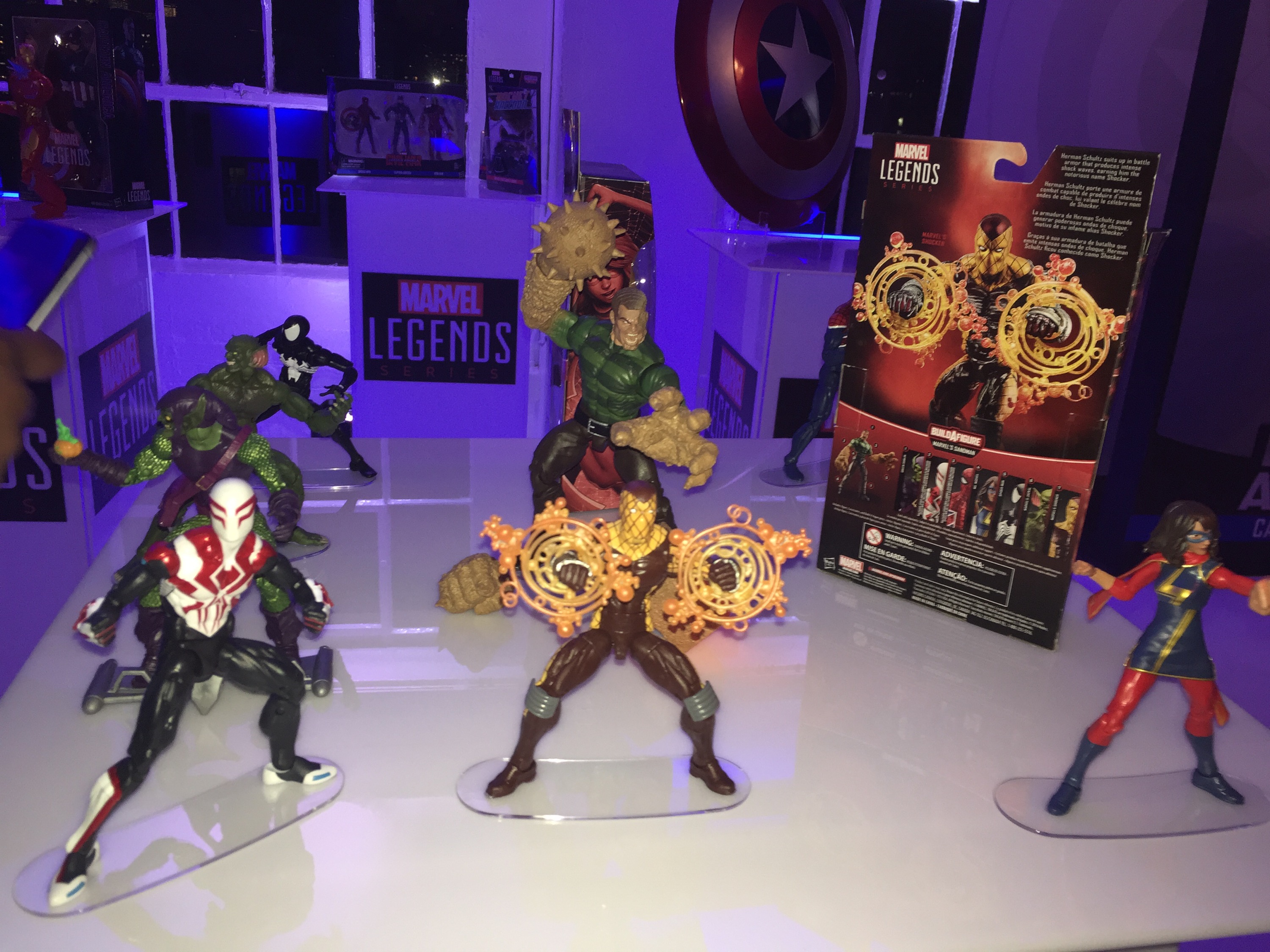 …And that's a wrap for 6″ Marvel Legends Spider-Man 2017 Wave 1. All-in-all, I think that this is a pretty rock solid series that I think is going to make a lot of fans happy.
Look for the Spider-Man Legends Sandman Series figures to go up for order online around the end of the year, with an expected release date during the winter.
Any thoughts on the first Spider-Man Marvel Legends 2017 wave, Marvel collectors? Any big hits (or misses) here in your eyes?