If you're a regular reader, then you've probably heard me ramble endlessly about my certainty that the first Spider-Man Marvel Legends 2017 series of 6″ figures was bound to be rounded out by the long-awaited Marvel Legends Shocker and a non-sand form Sandman Build-A-Figure. And at the NYCC 2016 Hasbro press event tonight…? Yup, you guessed it–the confirmation of those very two figures finally arrived in prototype form!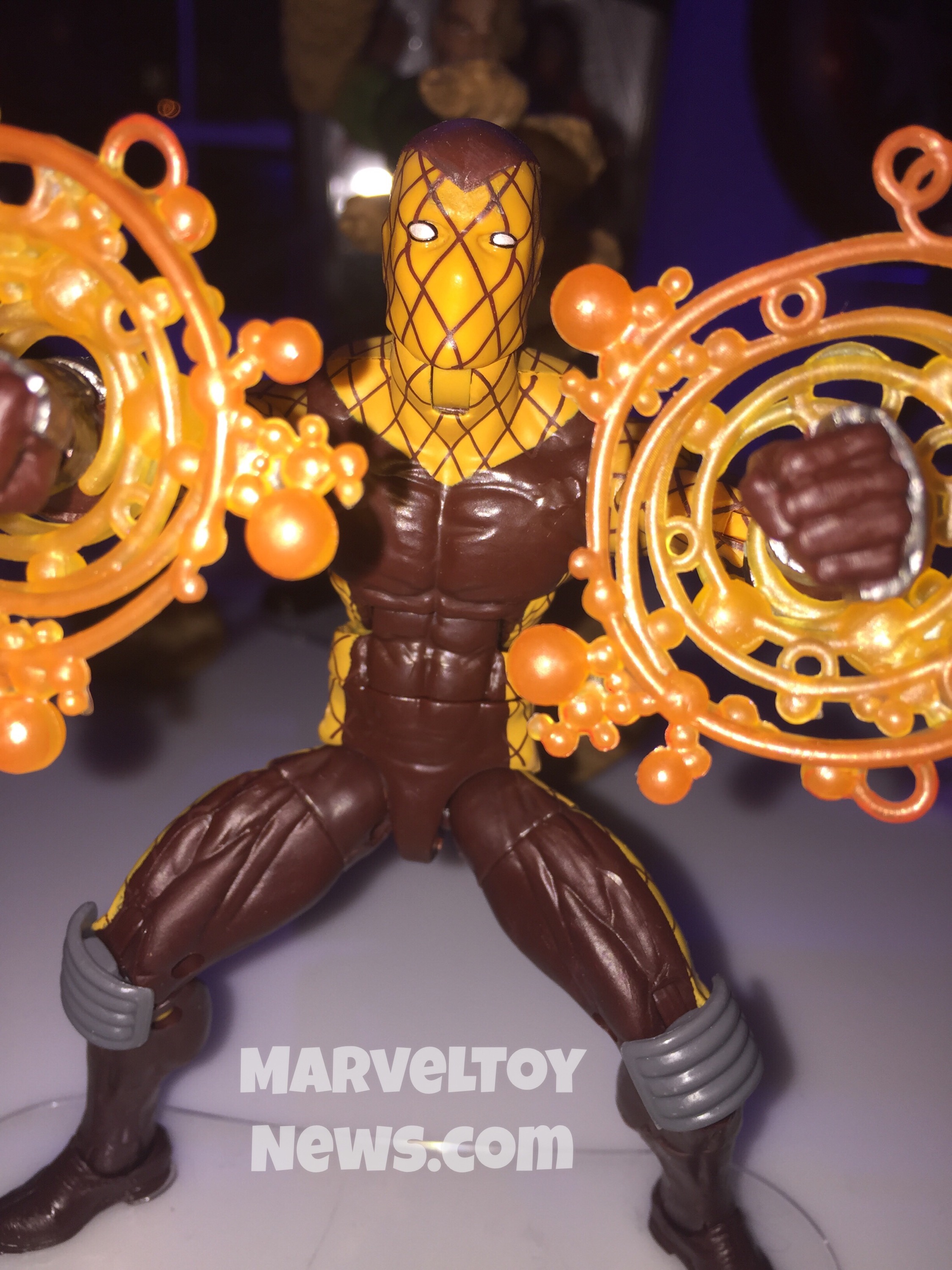 Probably my single biggest disappointment with the Marvel Legends 2016 line of six inch figures was when the UPC originally believed to belong to The Shocker ended up being used by Marvel NOW! Electro in this summer's wave of Marvel Legends Spider-Man 2016 Wave 2 figures. That wasn't a bad figure, mind you, but it just wasn't the Superior Foes of Spider-Man Herman Schultz that many fans were looking for.
But that disappointment in our hearts officially turned to joy tonight, as the Shocker Marvel Legends 6″ figure teased at SDCC 2016 was officially announced and revealed in final prototype form at the Hasbro New York Comic Con 2016 Press Party tonight!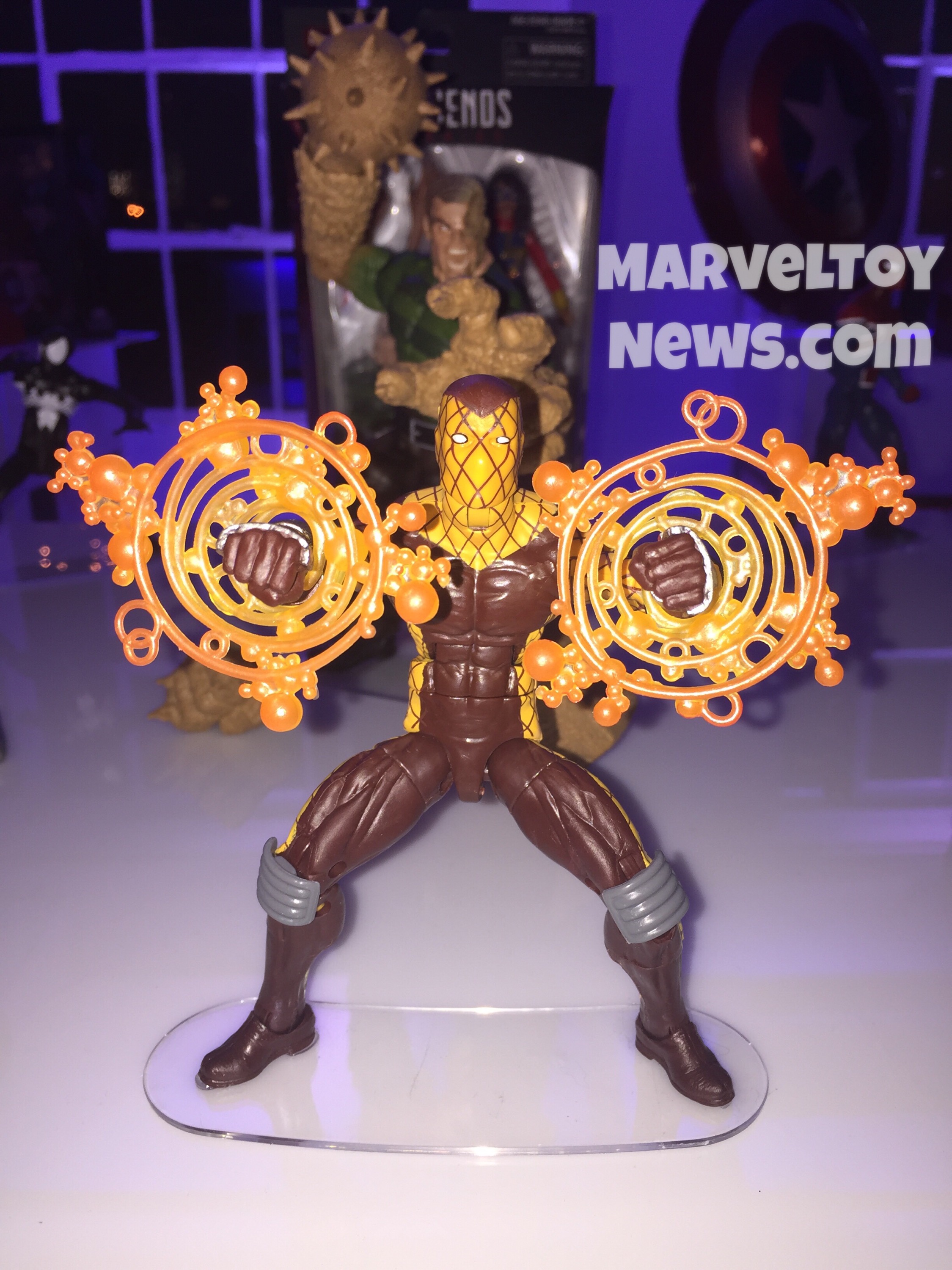 I'm not sure that the "cosmic energy" effects pieces that originated with Havok (and then Wonder Man) make total sense as accessories for the Shocker, but hey–I'm not one to turn my nose up at effects pieces. I'll take em!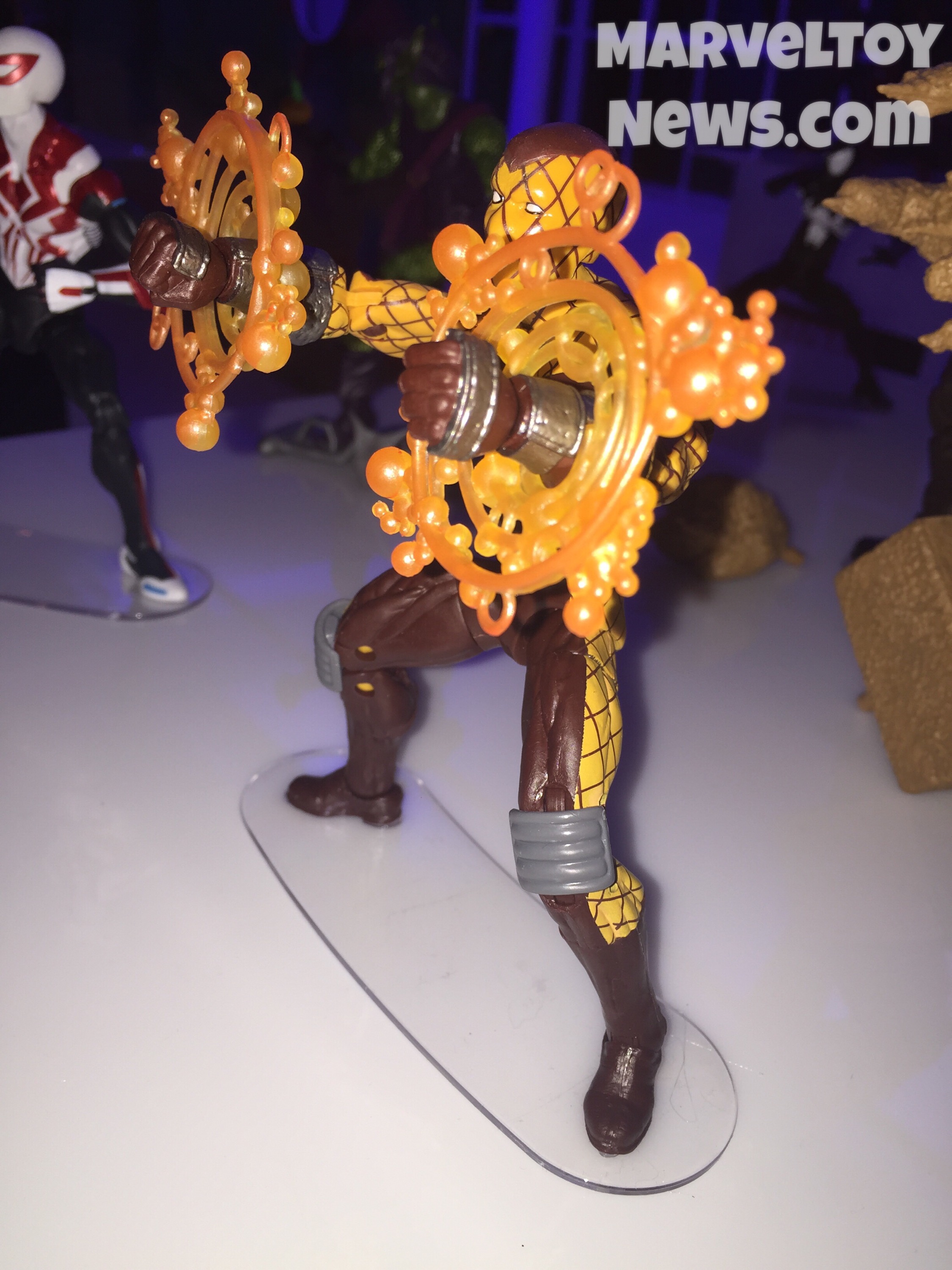 This action figure is based off of Shocker's look from the modern Superior Foes of Spider-Man comic books, so it's not an exact representation of the classic look, but I love it all the same.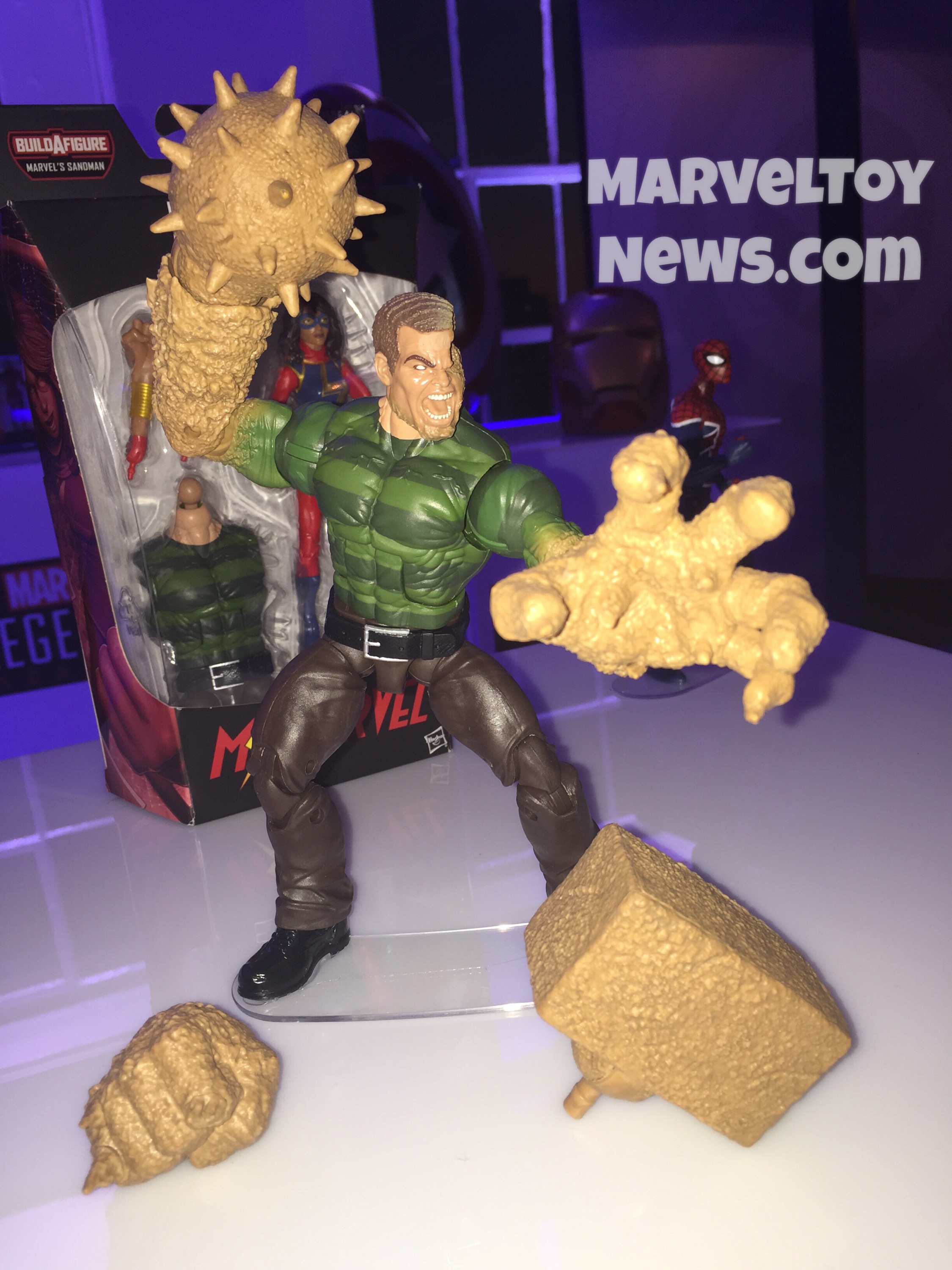 As guessed by basically every Marvel Legends collector in existence, the Marvel Legends Spider-Man 2017 Build-A-Figure of Wave 1 was also fully revealed and confirmed: Sandman!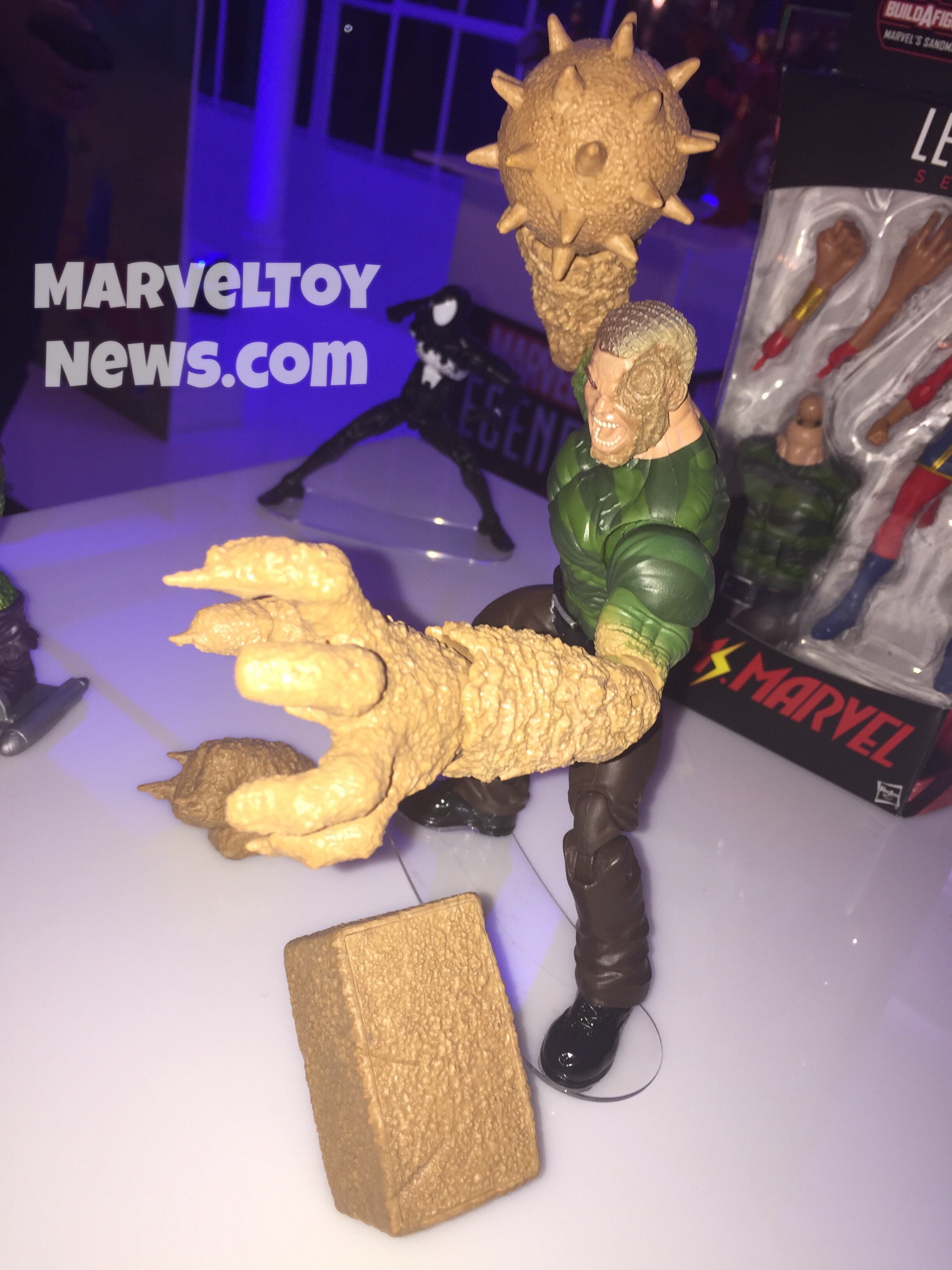 I'd been speculating for months that the reason we didn't see Sandman at SDCC 2016 was because Hasbro was engineering awesome effects piece hands for him, and tonight we got to see all four sand effects pieces for Flint Baker: hammer, fist, hand and mace!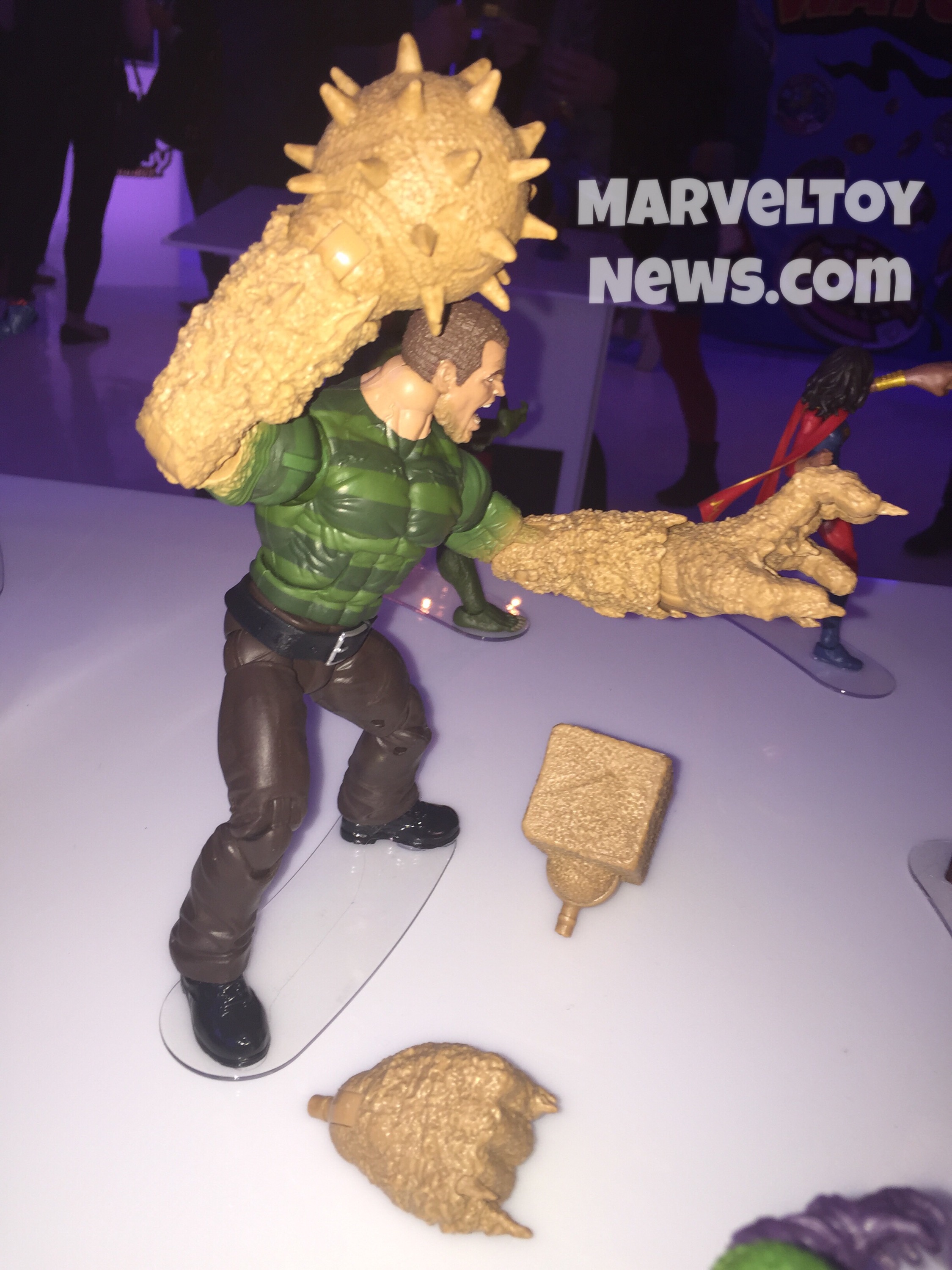 Although it wasn't on display tonight, Hasbro reps at the media event confirmed to Arnie over at Marvelicious Toys that a non-transformed, normal Sandman head was also on the way. Huzzah!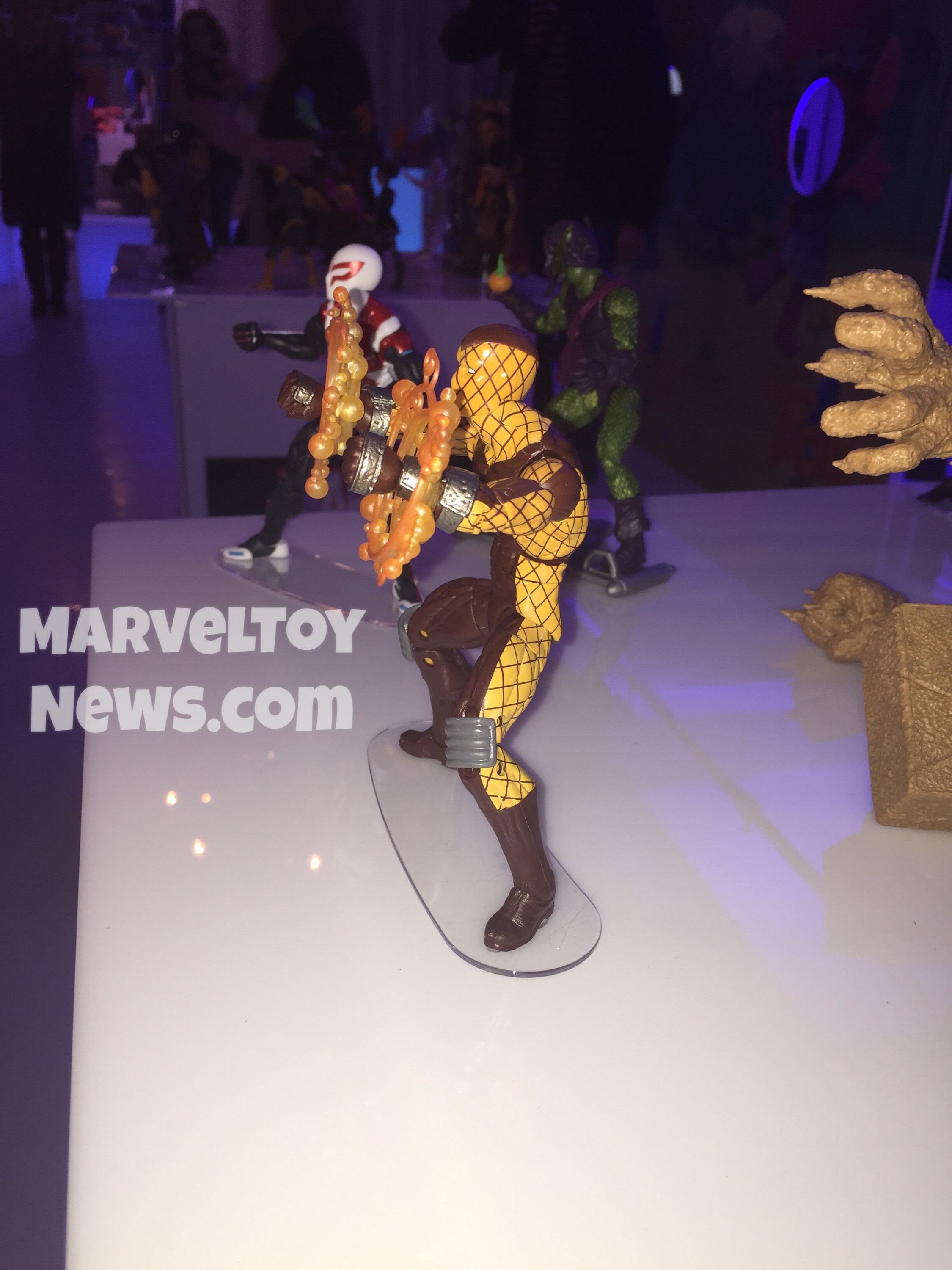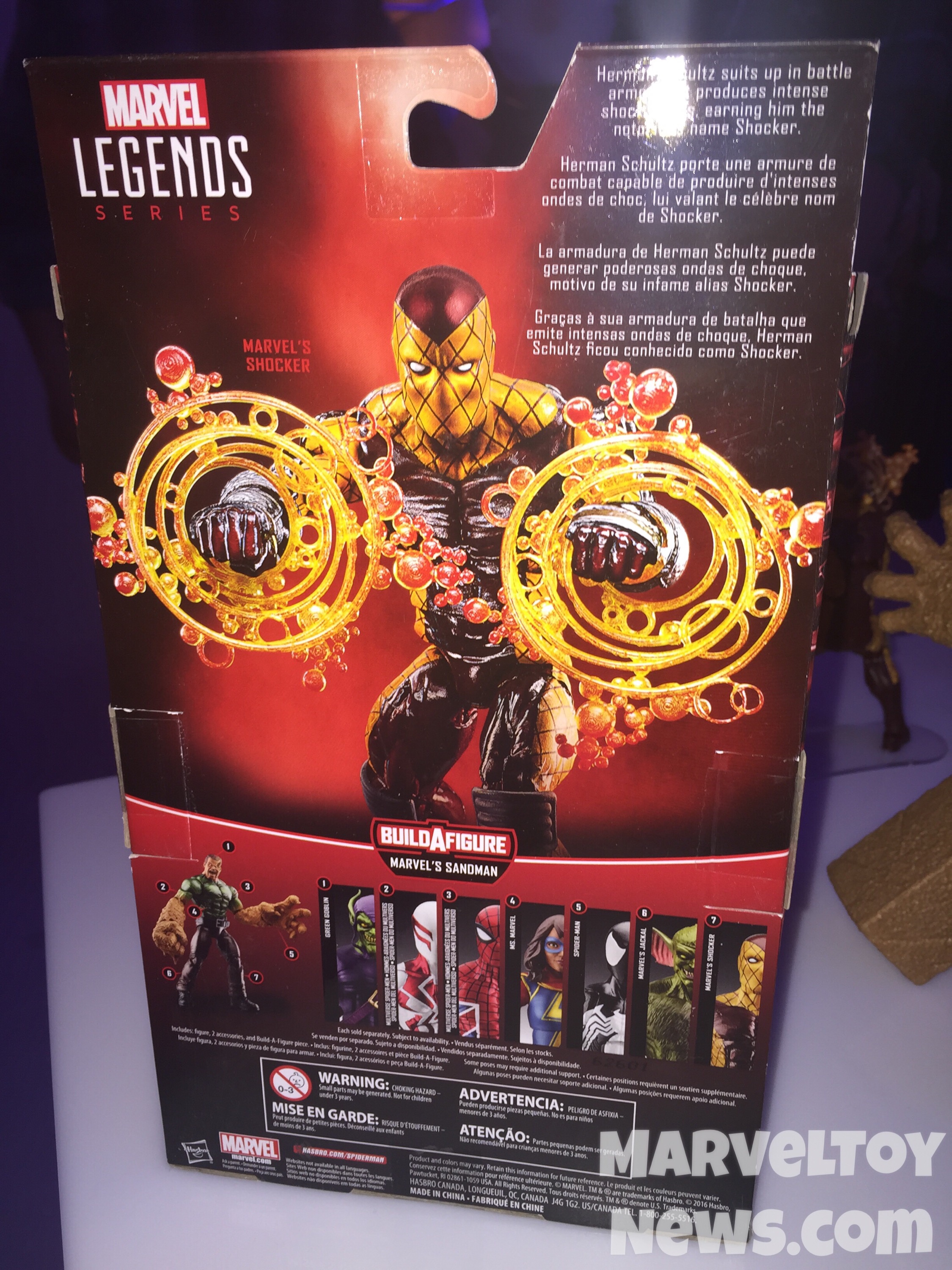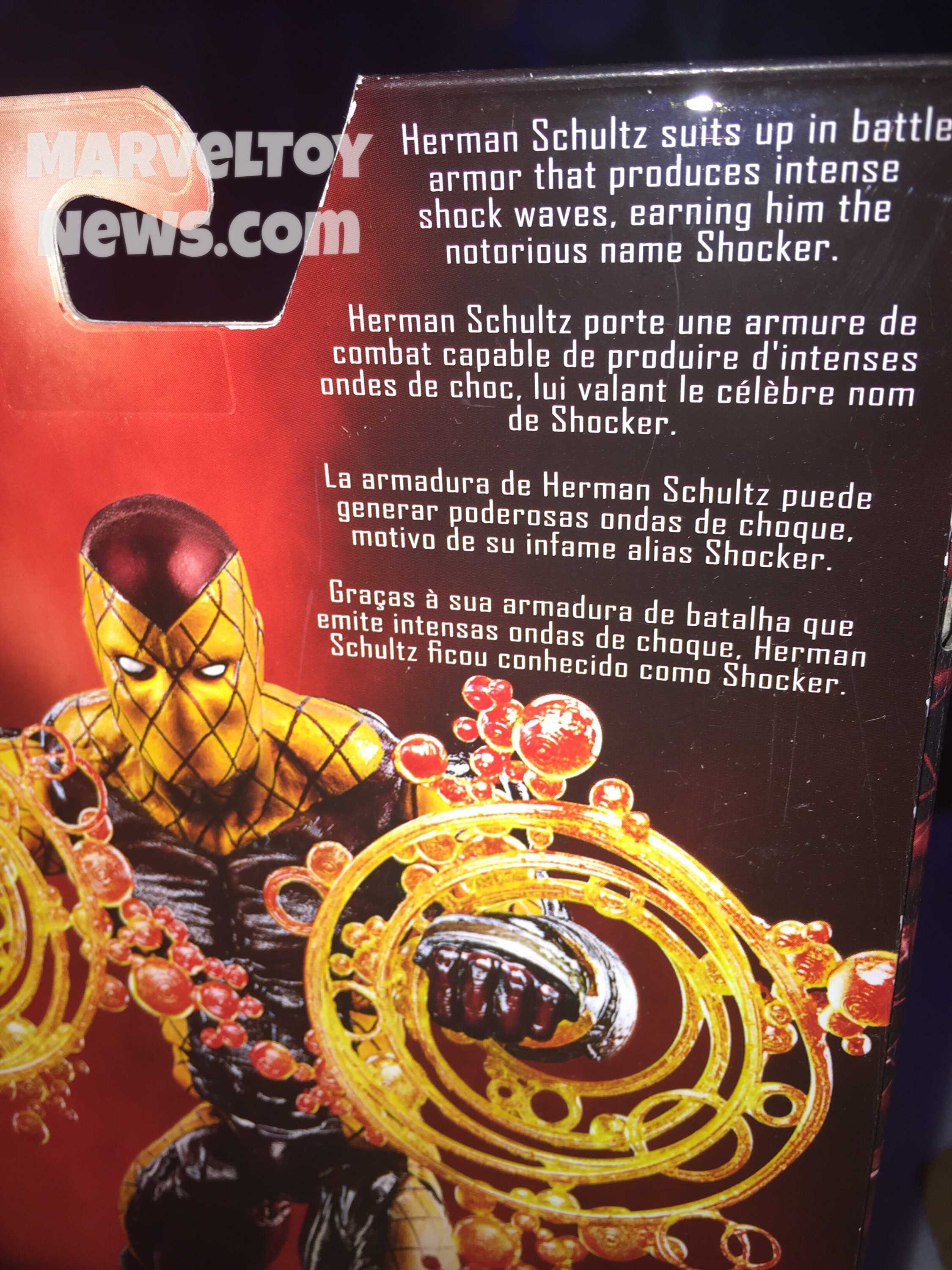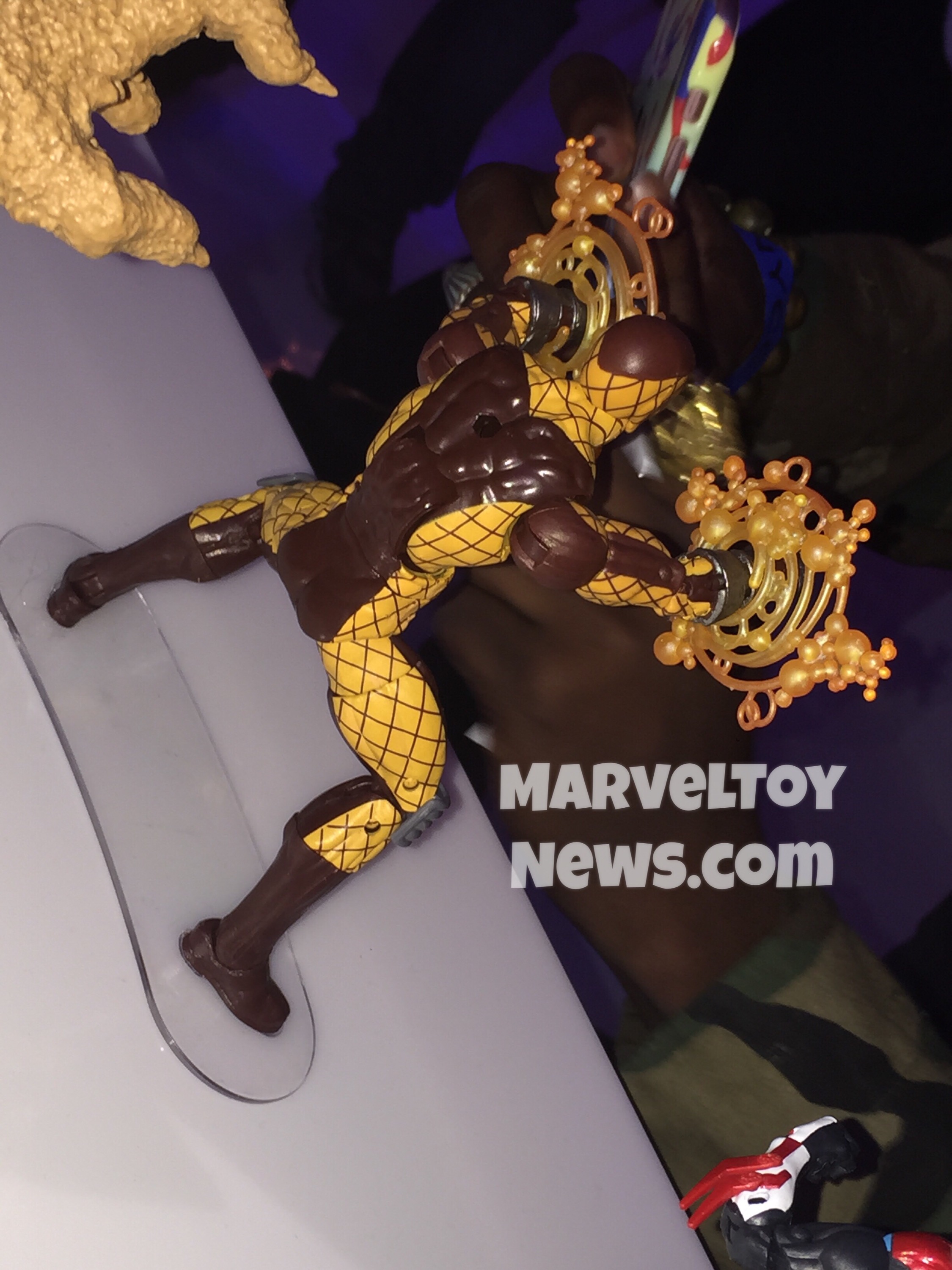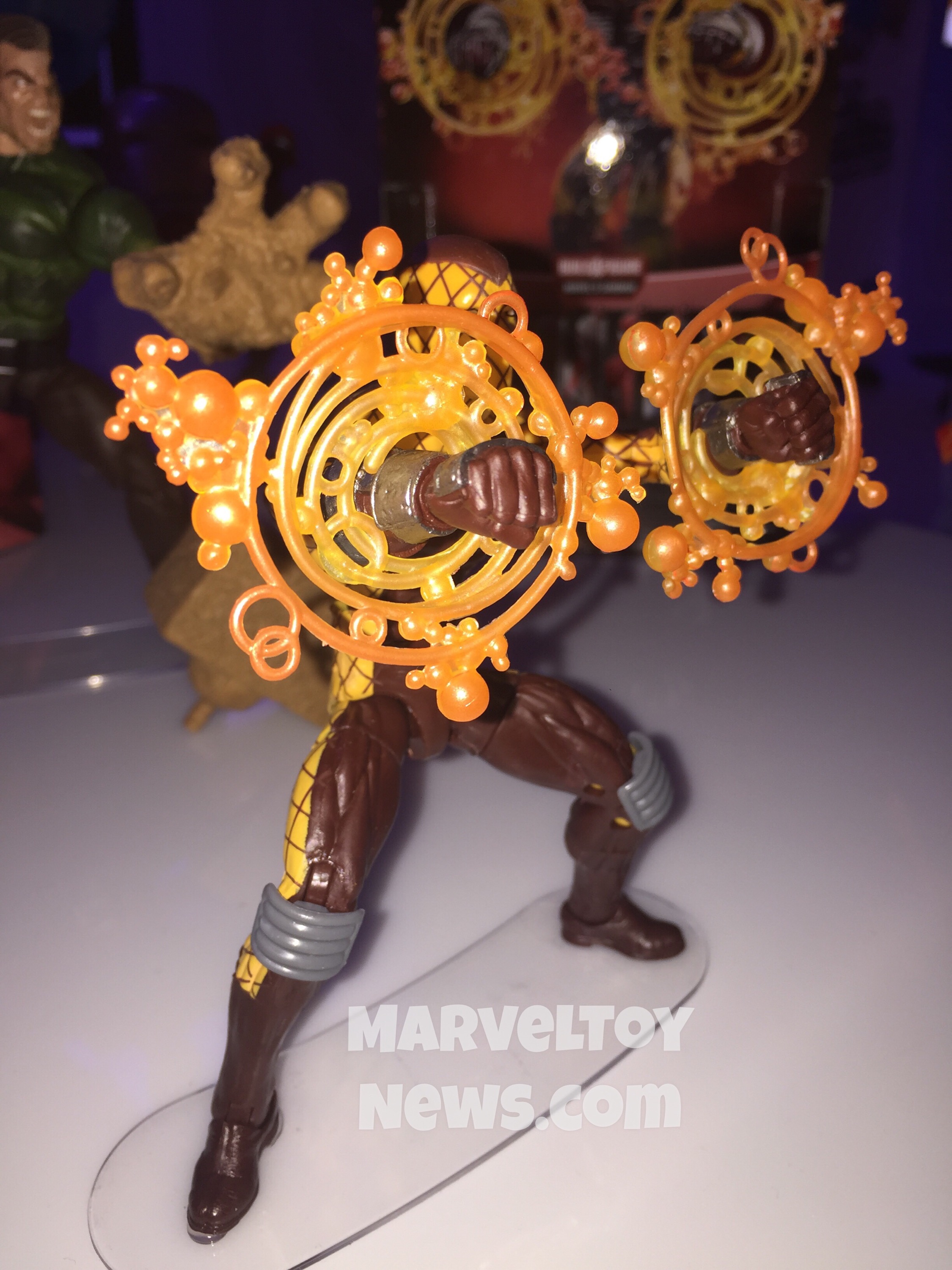 A packaged sample of "Marvel's Shocker" also appeared at the event, which I managed to snap photos of both the front and back of. Not only do we get to see the bio for Shocker early in these photos, but we also get the full parts breakdown for the Sandman Build-A-Figure!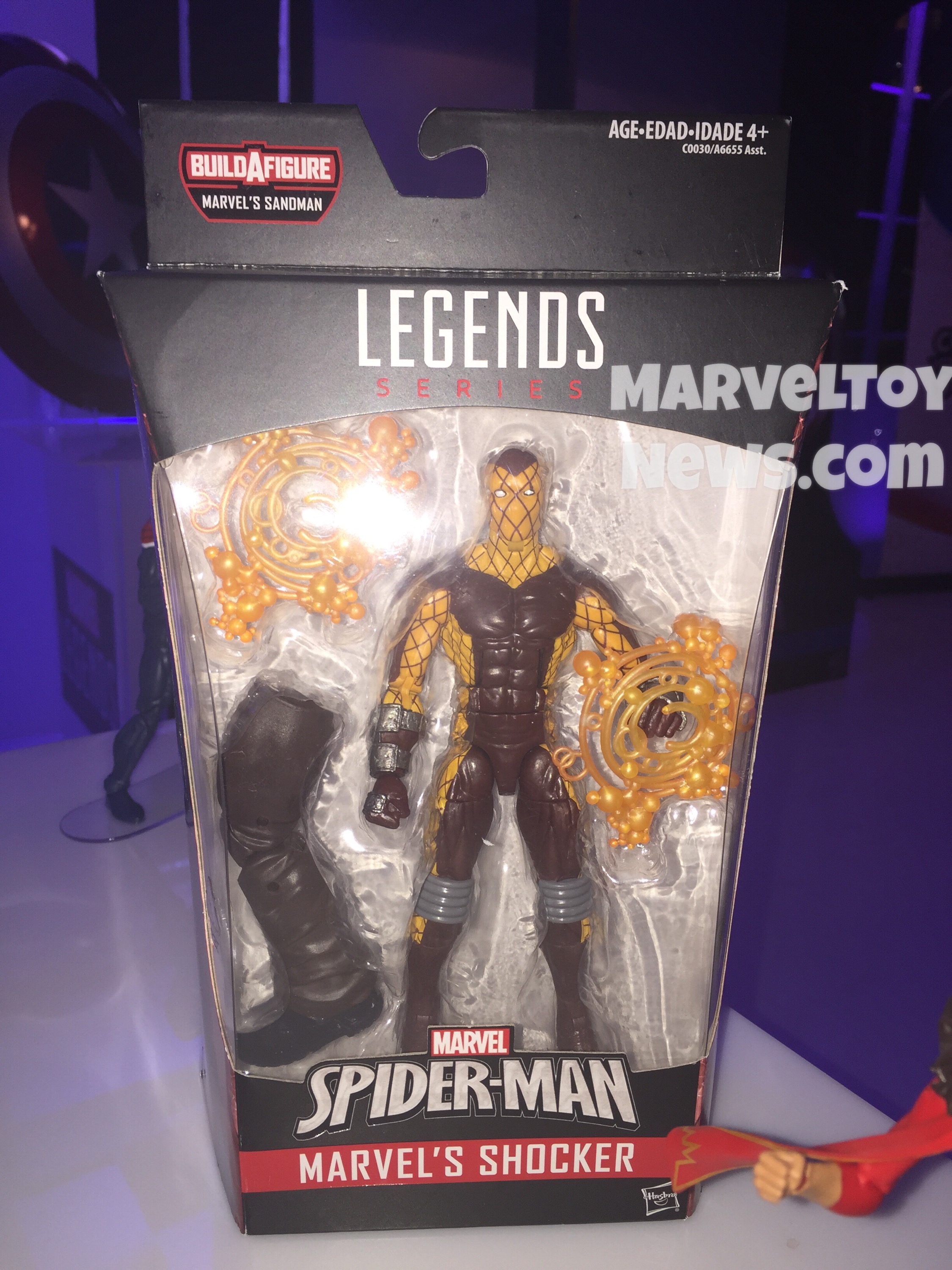 What do you think of the last two figures that complete the 2017 Marvel Legends Spider-Man Wave 1 series, Marvel collectors? Are Shocker and Sandman everything you dreamed of, or are you disappointed with the final figures that Hasbro has created for us?