It's the night before HasCon, but while we all wait to buy our X-Force Deadpool Marvel Legends figures tomorrow, news of New York Comic Con 2017 exclusives continues to drizzle in! And today, we got a really unexpected surprise from Diamond Select Toys–the first NYCC Exclusive Marvel statue that I can remember since, well… ever! Coming to NYCC 2017 next month, it's the crazy-limited Marvel Gallery Astral Form Doctor Strange statue!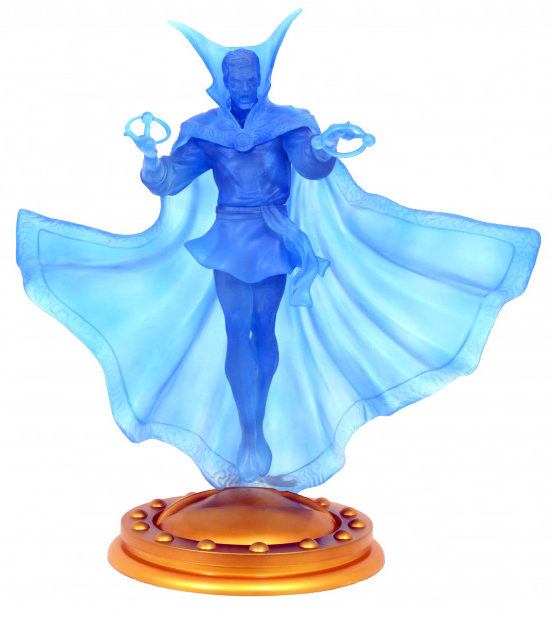 Diamond Select Toys' Marvel Gallery line of low-priced PVC statues has quickly become one of the apples of my eye since debuting at New York Toy Fair 2016–and now, the first-ever NYCC Exclusive Marvel Gallery statue will be making teleporting onto the convention floor next month!
There are certain repainted figures that I just never get tired of (like Spider-Man being repainted into his 47 other costumes), and when it's done well, Astral Form Doctor Strange definitely belongs on that list.
I wasn't wild about the clear creamy color of the Marvel Legends Astral Doctor Strange movie figure last year, but DST is doing the Sorcerer Supreme exactly the way I like him best: in translucent blue!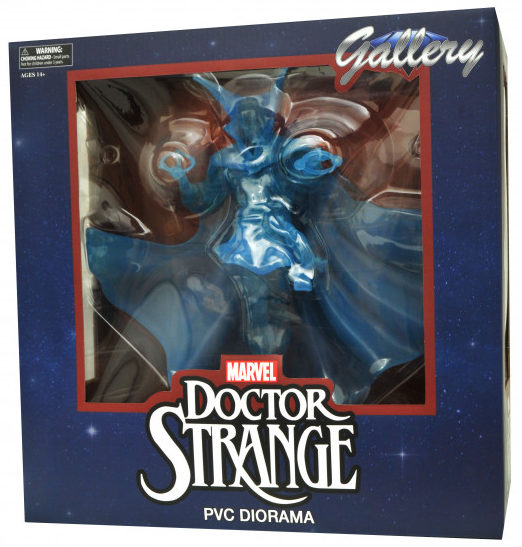 I think this piece looks absolutely tremendous in this color, and I can say without hesitation that I prefer it to the regular mass-release version of the 9″ statue (which is still available online). The gold base looks to be exactly the same, although it has a very different feel when contrasted to the beautiful blue of this PVC figure!
Interested collectors are going to have to act fast to try to snag one of these at NYCC, though–the Marvel Gallery Doctor Strange Astral Form exclusive had the lowest edition size thus far in the entire line: just 250 pieces produced!
With several of the edition sizes for this line being set at 5000 or more, 250 is almost ridiculously small. Marvel Gallery is one of my favorite lines, so the Diamond Select Toys booth is going to be my first stop at NYCC 2017 on Thursday.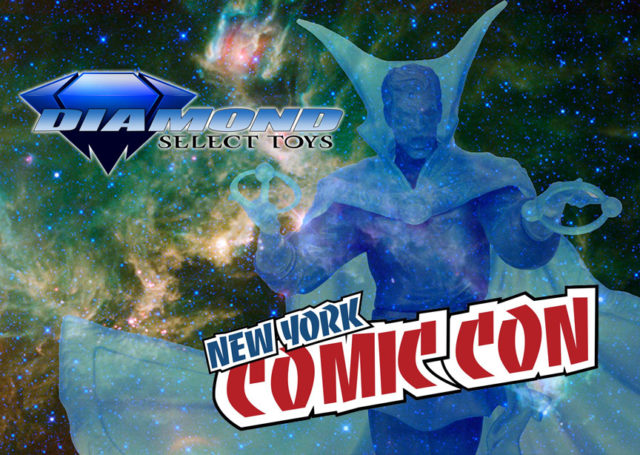 The Marvel Gallery Doctor Strange Astral Form statue will be exclusively available at the Diamond Select Toys booth (#1644) at New York Comic Con 2017 next month, and will retail for $50. That's a seriously low price for a LE 250 statue, and at that price, I will be shocked if this statue is still available past the first day of the show!
I'll be posting photos and coverage of all the Marvel toy news and exclusives leading up to and during NYCC 2017, so be sure to follow the Marvel Toy News Facebook and Twitter Pages if you want the fastest updates.
What do you think of the first exclusive Marvel statue DST has ever brought to NYCC, Marvel collectors? Are you going to be pining away for this Astral Doctor Strange until the show begins (like me!), or is this lovely translucent blue figure just not for you?