One of my favorite lines of the year has been the exploding Marvel Gallery PVC statue series, and so the Diamond Select Toys Booth was among my first stops at New York Comic Con 2017. While I talked about DST's outstanding resin Cable and Deadpool statues over the weekend, they brought along some goodies for the PVC fans as well—brand new Marvel Gallery X-23 Wolverine and Black Widow statues!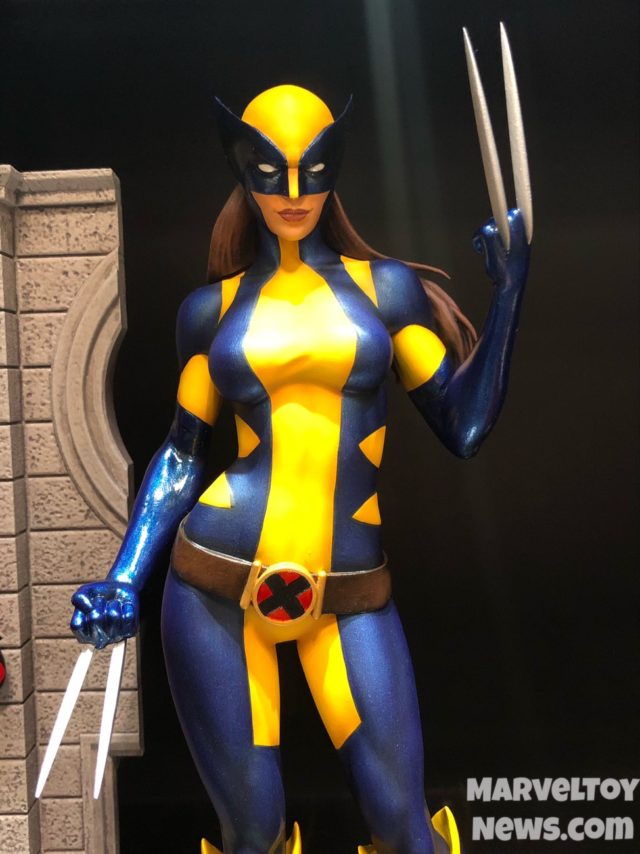 Diamond Select Toys has chosen such a diverse range of characters to produce in their Marvel Gallery figure line over the past two years that going into NYCC 2017, I could not even begin to make a guess what characters they'd be bringing along to debut in PVC statue form.
As it turns out, they went with two female characters, including a modern fan-favorite and an all-time Classic: X-23 in Wolverine costume and Black Widow!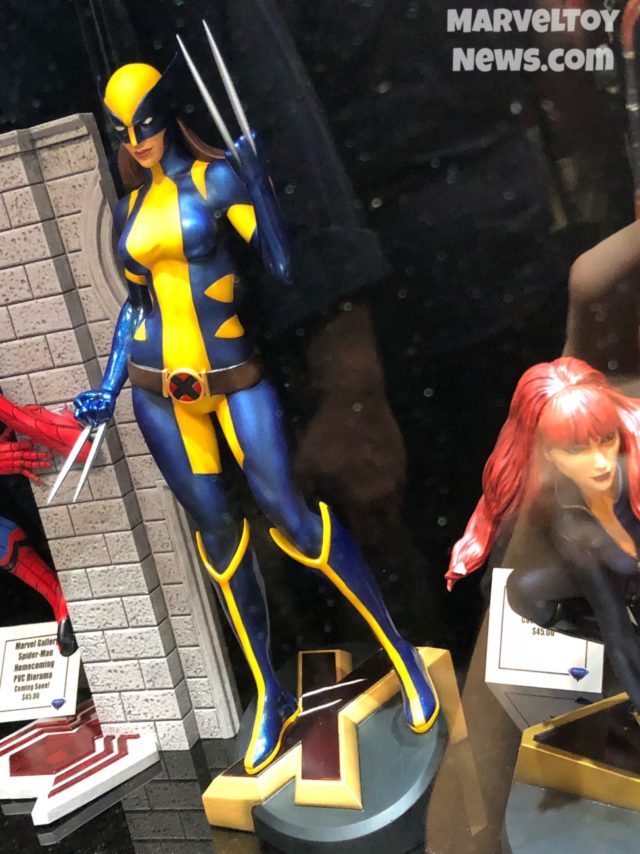 While X-23 has had more statues released over the years than you might think (including two gorgeous ones by Bowen Designs), all of her statues to-date have been as herself. DST is giving modern fans what they really want with this release, though: Wolverine X-23!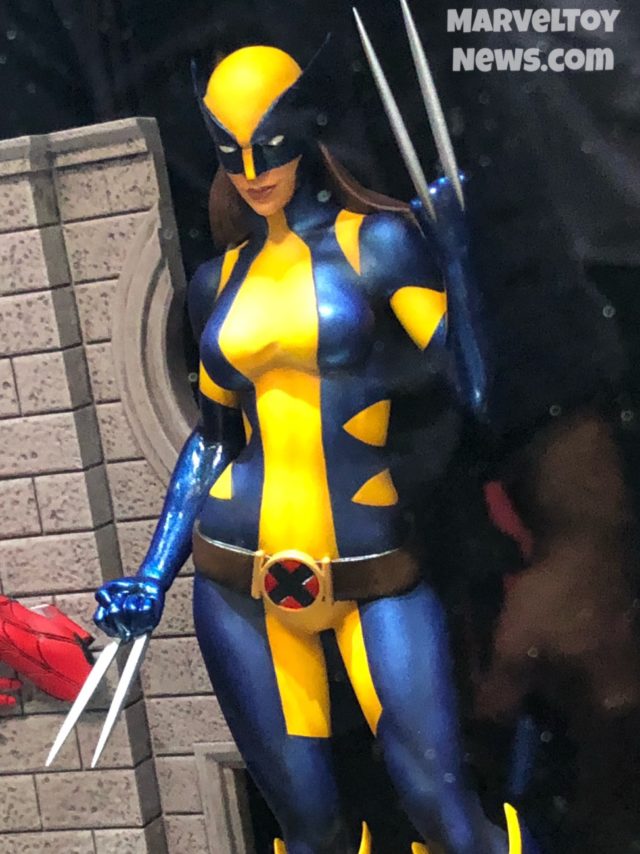 Laura has been sculpted in about as iconic of a museum pose as you can have for the character, with one pair of claws raised and the other hanging neutrally at her side.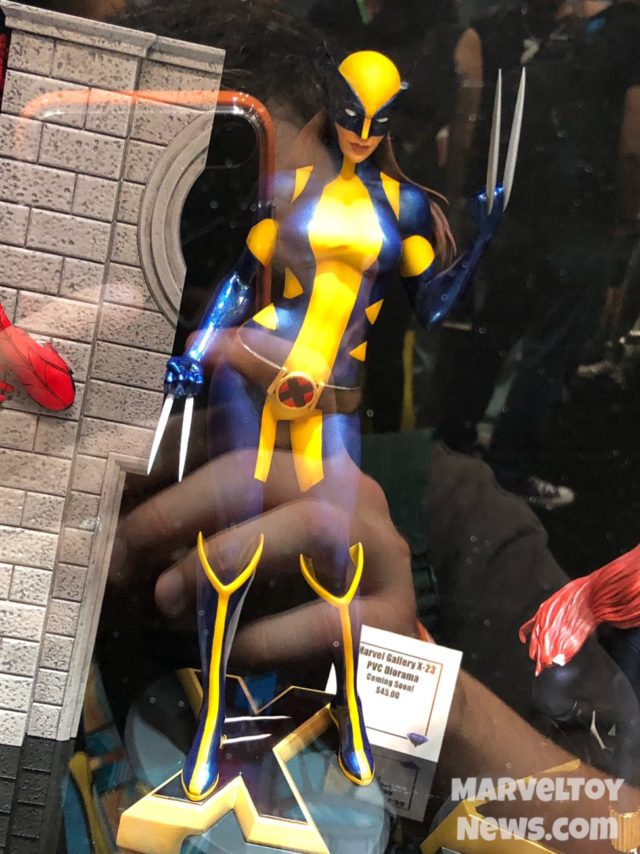 The flat yellow and shiny blue paints look excellent together on Wolverine X-23, and about the only thing I'm a bit ambivalent toward is the logo base (I would have much preferred a simple piece of any kind of terrain). Even so, this is a winner.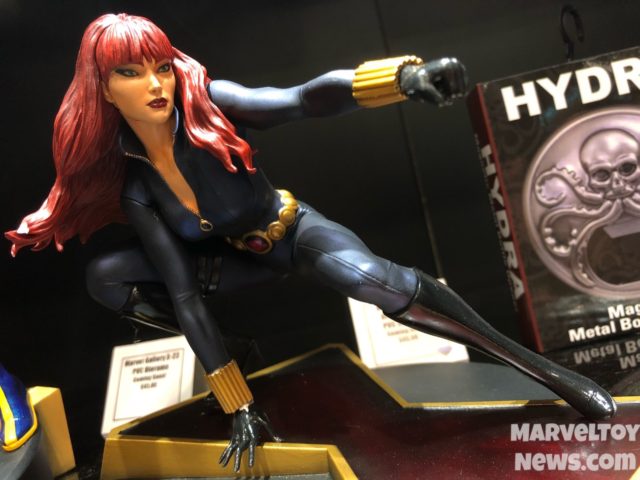 I'm not quite as sold on the Marvel Gallery Black Widow Statue. I like that she's dynamically posed, but the "crouching and using Widow's Sting" pose isn't one that I would have picked myself.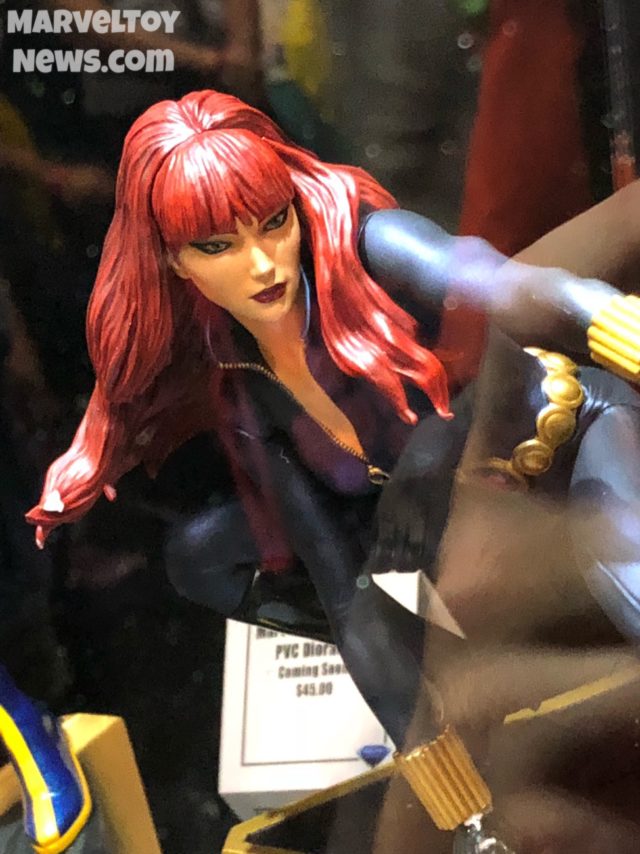 I didn't like Black Widow's hair at first, but it looks suitably classic and is growing on me the more that I look at my photos of her.
That said, I'm again not that keen on the logo base—I think these Marvel Gallery statues work better when they look like they're part of a real scene and not a display of toys. X-23 can sort of get away with having a logo base that's not distracting because she's standing, but Black Widow's crouched pose plants her logo base right up in your face.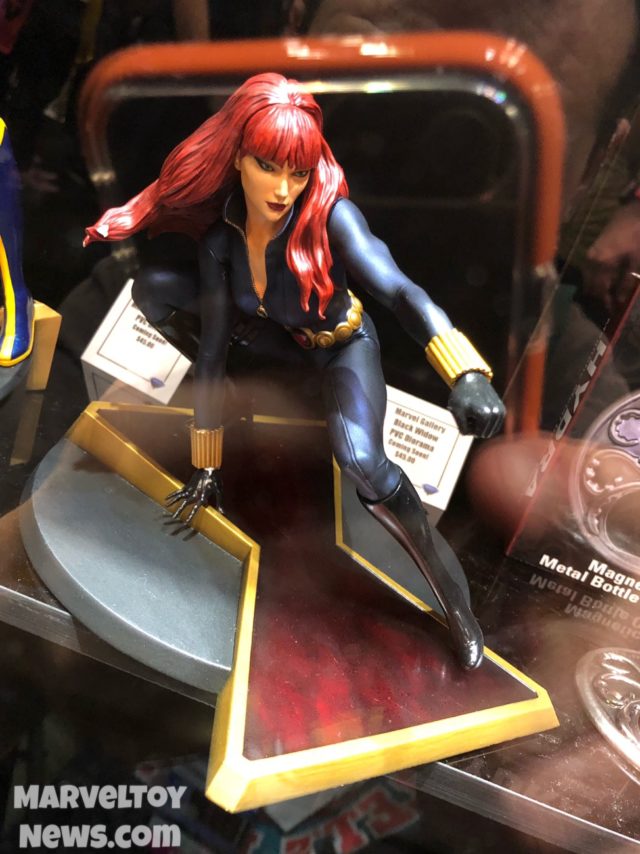 The Marvel Gallery X-23 Wolverine and Black Widow statues should be going up for order this winter, with an expected release date in spring 2018. Both will be priced at the usual $45 MSRP, although online retailers will almost certainly have the usual $40 pre-orders available. These are comic book-based characters, so these shouldn't be limited-edition in the same manner that the movie-based Marvel Gallery statues are.
Thoughts on the latest duo of additions to the DST Marvel Gallery statue line, Marvel collectors? Is the first statue of X-23 as Wolverine bound for your collection, and what do you think of the first comic-based Black Widow Statue any company has released in several years?