Despite the fact that Marvel has become one of the hottest brands on the planet, Funko has only created a handful of San Diego Comic-Con exclusive Marvel POP Vinyls figures for the last few years of the event. But 2016 is going to be different! Though they haven't quite finished unveiled all of their goodies for the show just yet, Funko has already revealed four Marvel SDCC 2016 exclusive POP Vinyls (and a quartet of Dorbz)!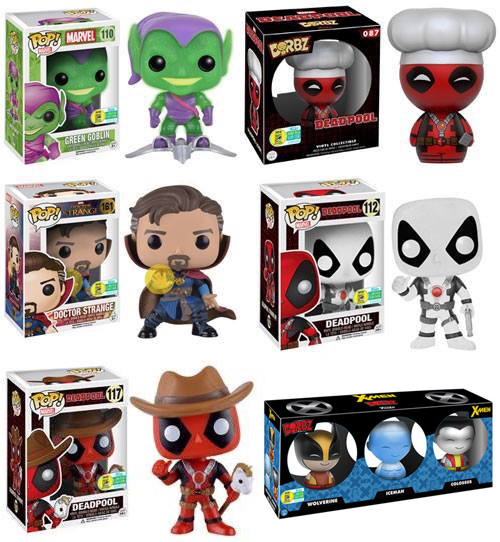 Rather than putting all of their eggs in one basket with a singular grandiose announcement of all their 2016 Comic Con exclusives, Funko has chosen to spread the fun out this year by debuting their special products for the show in over a half-dozen miniature waves of reveals!
With eight Funko Marvel SDCC 2016 exclusive figures announced, let's recap and take a look at what Funko has up their sleeves…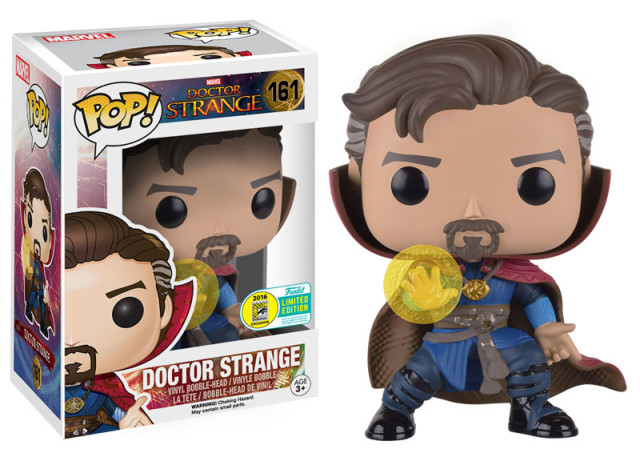 The most high-profile of the Comic-Con Marvel POP Vinyls this year is unquestionably the debuting movie Doctor Strange with Rune POP Vinyl figure.
While we're confirmed to be getting a mass-released POP Doctor Strange movie figure (likely without a Rune), this exclusive will beat that eventual figure to the market by months.
If this Doctor Strange with Rune isn't also available as a retailer exclusive somewhere (and I think it will be), this could end up being one of the most expensive and sought-after figures from this year's Comic-Con.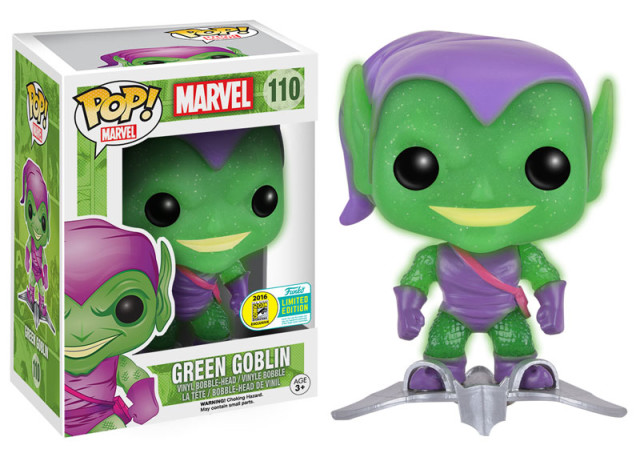 The Translucent Glitter Green Goblin with Glider POP Vinyls figure is the fourth version of the Goblin we've seen released this year (after the regular, Chase Metallic and ECCC Glow-in-the-Dark iterations), and I'm already beginning to feel a bit of Green Goblin fatigue.
That said, I love the clear glitter Hikari figures, and I expect this SDCC Exclusive Green Goblin POP to look pretty nifty in person. It's also worth noting this Gobby is different than the previous three versions, as it's the first one without a pumpkin bomb and the first with a glider.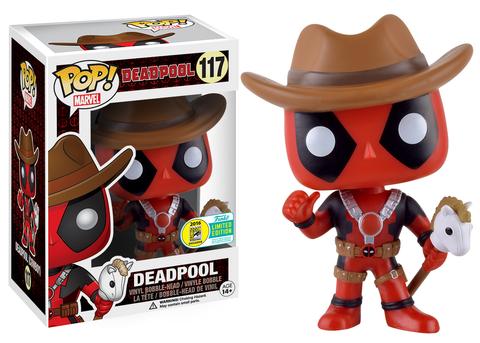 The third exclusive is one fans have been speculating about for half a year now–the long-lost Cowboy Deadpool POP Vinyl will finally prance into our lives later this month!
With a cowboy hat, stick horse, and unique numbering designation #117, I have no doubt this is going to be one of the hottest overall items at the Funko booth this year.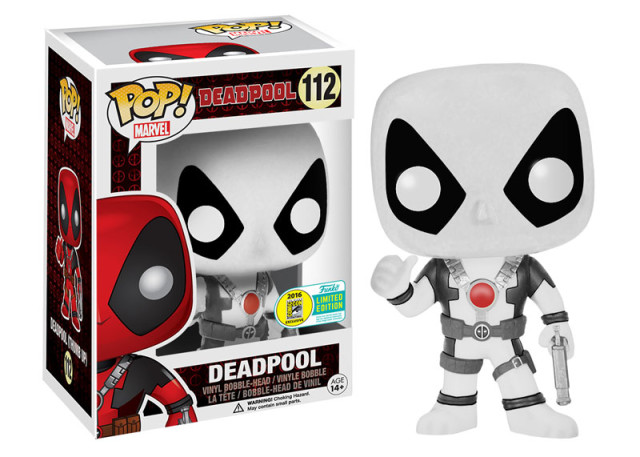 Finally, we've got what's probably the weakest of the first four announced Marvel Pop Vinyls exclusives for San Diego: the "Black & White" Deadpool. Note that I put the "Black & White" in quotes, as this figure isn't truly greyscale at all and will also have red paint on him.
I have so many POP Deadpools at this point that, while I'll snag this one if it's cheap and easy, I won't go out of my way to do so.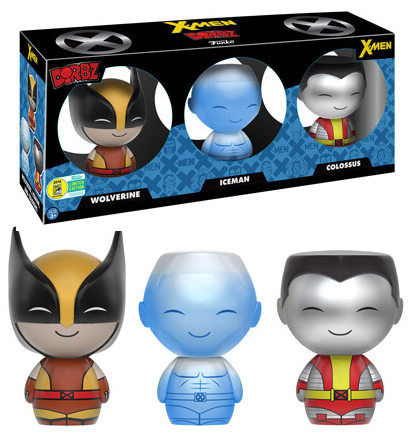 Matching the Funko POPs one-for-one in San Diego later this month, however, will be four exclusive Dorbz: a LE Chef Deadpool Dorbz and an X-Men Dorbz 3-Pack featuring Brown Costume Wolverine, Colossus and the
first-ever
Funko Iceman figure in any style.
The Chef Deadpool Dorbz is limited to just 1000 pieces produced, and as the only specific-numbered limited run item announced thus far, is likely to be the hardest-to-get Funko Marvel exclusive at the con this year. Get those credit cards ready, Dorbz completists!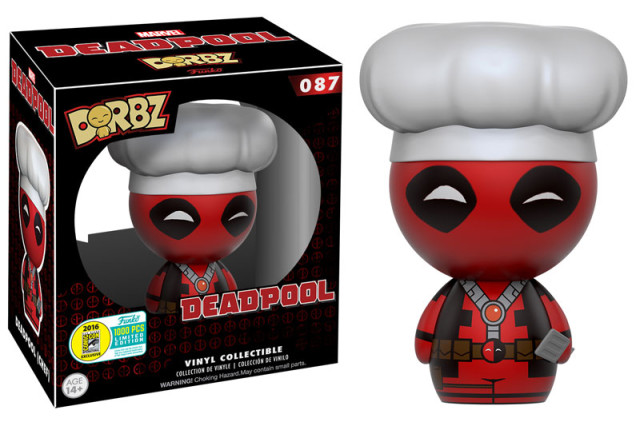 All of these Funko SDCC 2016 Exclusives will be available while supplies last at the Funko booth at San Diego Comic-Con from July 20-24, 2016. If you're attending the show, be prepared for crazy mobs and a gargantuan line.
It's very likely that all but the Chef Deadpool will be available for order via various online retailers as well, so be sure to follow the Marvel Toy News Twitter and Facebook Pages, where I'll be sending out links to order the exclusives online as they become available later this month.
What do you think of this year's SDCC Marvel POP Vinyls and Dorbz figures, Marvel collectors? Are you satisfied with the items Funko has devised for the show in 2016, or are you underwhelmed with this year's selections?