We're now on the verge of the single most-anticipated night of the year for toy collectors: the 2016 San Diego Comic-Con Preview Night! While most companies are holding their cards close to their vests until this evening, two big previews have already dropped: the Hot Toys Daredevil sixth scale figure and the Mezco ONE:12 Collective Spider-Man figure!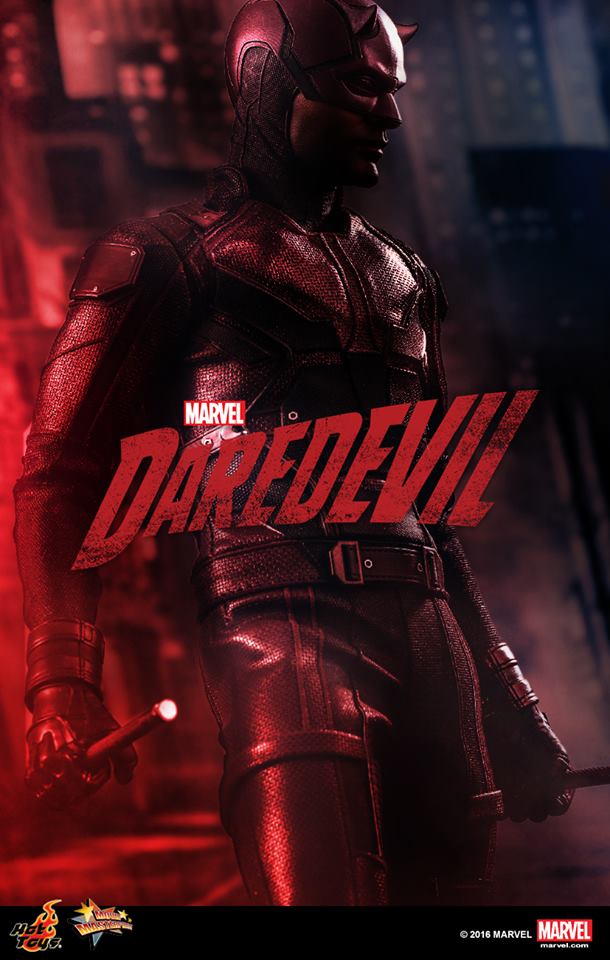 With the Doctor Strange movie being the only new MCU movie for the better part of the next year, I was a little afraid Hot Toys wouldn't have much in the way of Marvel sixth scale figures to show off at SDCC 2016 this weekend.
But I forgot (yes, that happens in my old age) a very important announcement from a few months back, which we'll be seeing the fruits of tonight: the Hot Toys Netflix Daredevil figure will be on display at the 2016 SDCC tonight!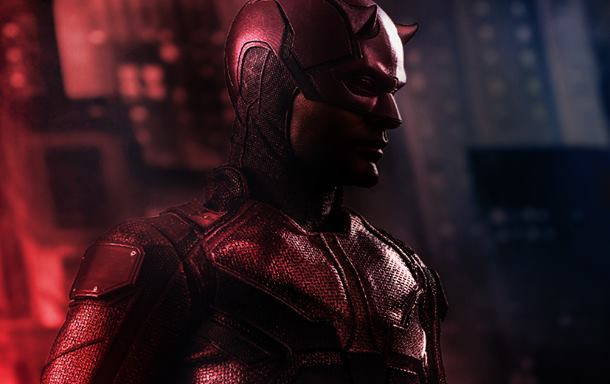 I don't want to get too excited off of one preview image, but the prototype of that 12″ Daredevil figure looks so good I thought it was just a photo of the actual costume from the show. Amazing. I doubt we'll be getting an unmasked Matt Murdock (Charlie Cox) head with this particular figure, but maybe Hot Toys is going to surprise me.
I expect Hot Toys Punisher to debut tonight as well, so here's to hoping he looks just as good as Daredevil himself does.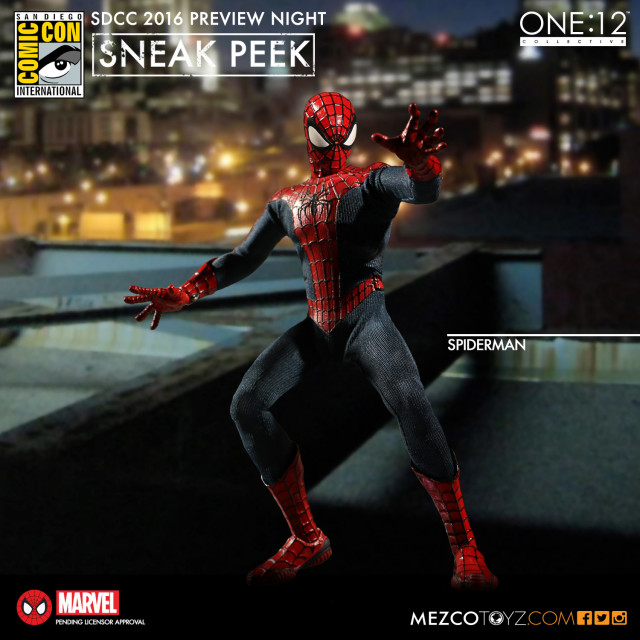 Next up, we've got a new entry in the line that's the style and quality of Hot Toys in 1/12th scale form: the Mezco Spider-Man ONE:12 Collective figure!
I wasn't sure how well a tailored Spider-Man costume on a 6″ figure would look, but this Spidey looks rockin'… other than his tacky-looking "Spider-Shoes". I'm hoping those look better in-person than they do in the preview photo. The plastic Spider-Man masked head on a soft goods costume body may also take some getting used to.
Given the extensive array of accessories that have been included with the three Marvel ONE:12 Collective characters that have already been put up for pre-order (Captain America, Daredevil and The Punisher), I think we can reasonably expect a ton of accessories (including an unmasked Peter Parker head) to be included with this ONE:12 Collective Spider-Man figure.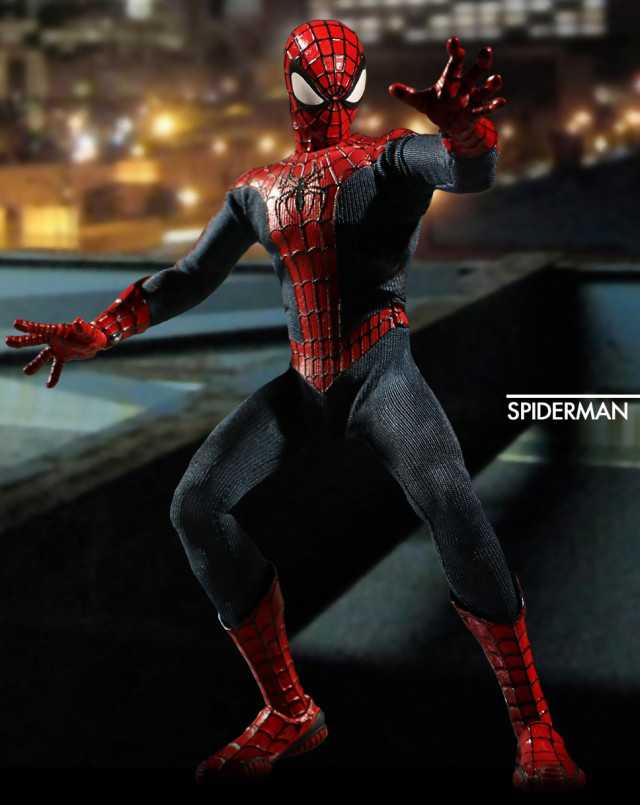 I'll be posting news and photos from SDCC 2016 all weekend long (and likely for a week or so after the event as well), so be sure to follow the Marvel Toy News Twitter and Facebook Page to get the latest images and announcements sent straight to your favorite forms of social media. Also, for those attending Comic-Con, I want your photos to share as well! Send them to me and I'll share them across Marvel Toy News social media!
What do you think of the first big Marvel toy previews from San Diego Comic Con 2016, Marvel collectors? Are you excited with what's we've seen from Hot Toys and "the Hot Toys of 1:12 scale"?