Well here's an unexpected blast from the past! After basically going silent about their Spider-Man sixth scale figures after debuting them over a year ago at San Diego Comic-Con 2015, today 3A Toys has finally released official photos and order info for their next Marvel release. The 3A Spider-Man figure sets go up for order next week–and man, this is definitely a take on Spidey like we've never seen before…!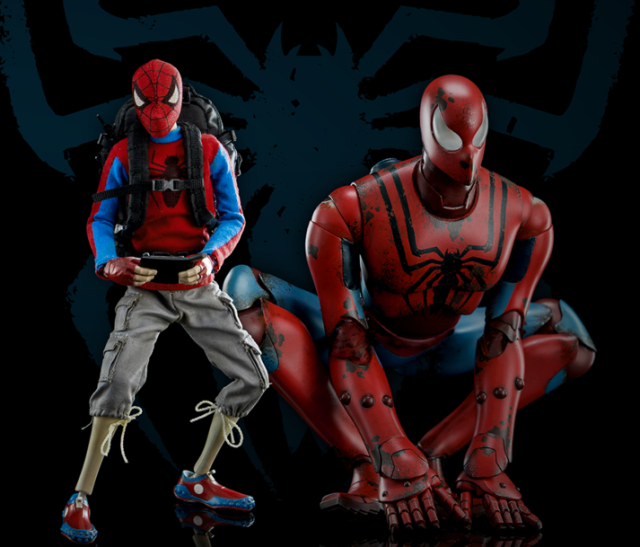 ThreeA Toys has produced some of the biggest disappointments that I've ever added to my collections, including their horrid Halo Master Chief sixth scale figure and the white "Ghost" Doctor Doom with hideous purple soft good cloak.
So when it looked like 3AToys might be done with Marvel 1/6 figures, I legit wasn't all that broken up about it. At all. But then I saw the photos of their next release–the long in-development 3A Toys Spider-Man sixth scale figures–and I knew that they had me once again.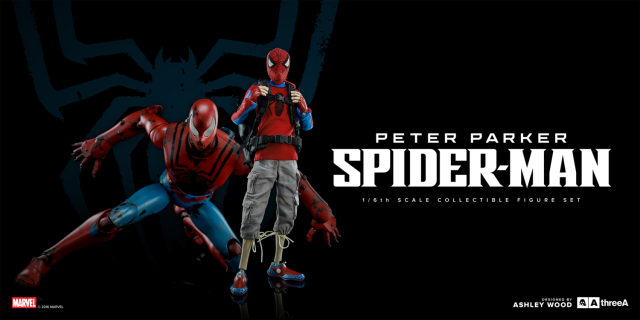 Basically, 3A is putting a unique anime/manga-like spin on Spider-Man that is both refreshing and creative. Their idea is that Peter Parker is a normal teenage boy who controls a "Spider-Man" robot with a remote control and takes photos of it. Crazy–but definitely unique!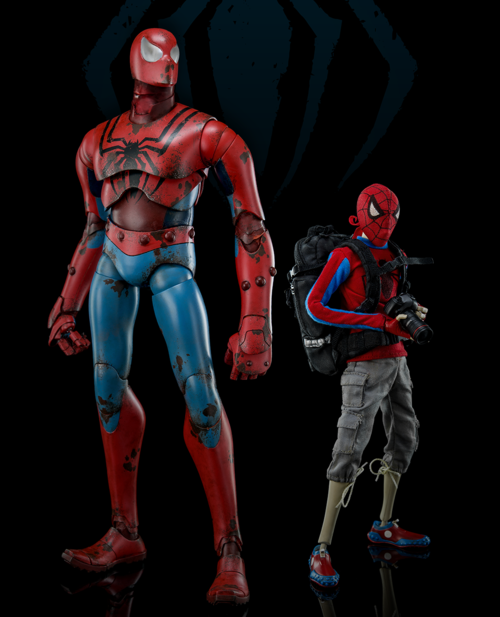 The two-figure set designed by Ashley Wood includes both a robot "Spider-Bot" figure and a civilian-clothed Peter Parker figure. The teenage Peter Parker figure stands 10″ tall, while his remote-controlled "Spider-Bot" is a mighty 15″ tall (and features illuminated LED eyes!). Both figures have over 30 points of articulation.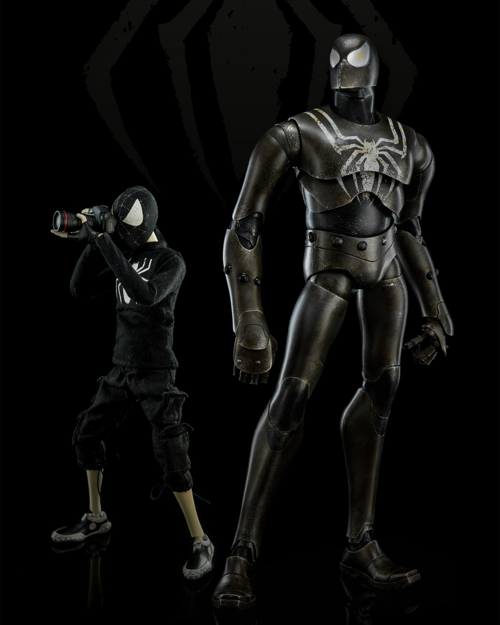 But wait–there's more! As usual, there's going to be a special Bambaland Exclusive Spider-Man figure that will only be available for a limited time on the Bambaland website (as in, under a month).
I'm a bit devastated that there's only one exclusive this time instead of two–I really wanted a white Future Foundation-esque Spidey–but if there's only going to be one variant, a Stealth Edition Spider-Man in Black Costume was the no-brainer way to go.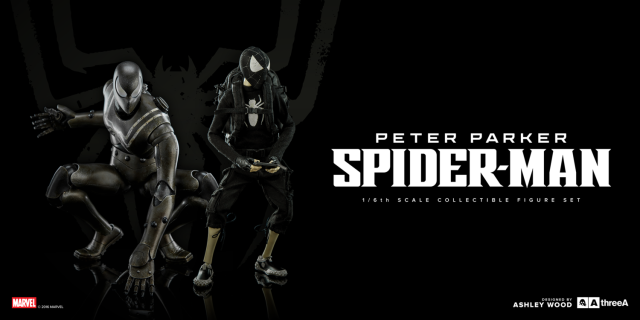 I wasn't in love with the mech-looking ThreeA Spider-Man figures when they debuted at Comic-Con last year, but now that I know the concept behind these sets, I absolutely
love them
.
I wear cargo shorts twelve months out of the year, so being able to own a cargo shorts-wearing Peter Parker figure is just too much fun. And the tons of other accessories (including four camera lenses, a backpack, interchangeable hands and a remote control) just add to the overall coolness factor.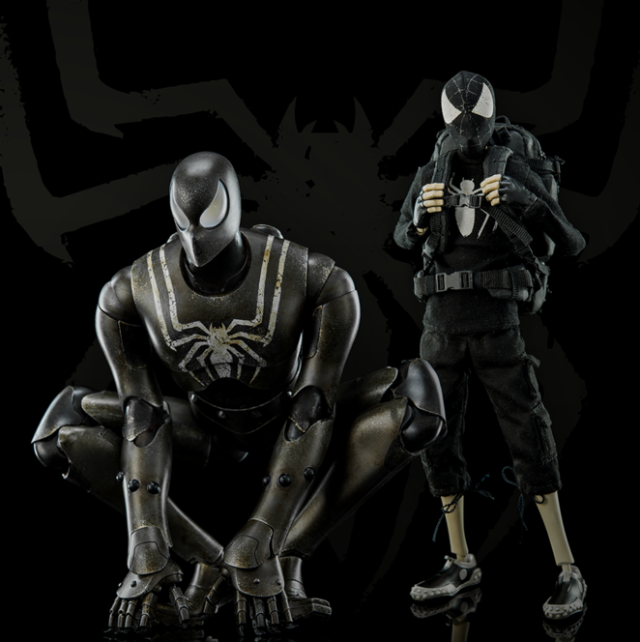 The 3A Toys Spider-Man Classic Edition figure will go up for order online on July 29th, with the Stealth Edition available exclusively through the Bambaland web store. Each set will cost 350 smackers, but for two unique sixth scale figures like this, that actually sounds like a sweet deal of a price.
I absolutely did not expect to be, but I'm in for at least one of these 3A Spider-Man sixth scale figure sets. What about you, Marvel collectors? Are you intrigued enough by this concept to drop the big bucks to add these to your collection?