Last week Sideshow teased a new version of their super-popular Deadpool Premium Format Figure for Black Friday, and they were true to their word–the X-Force Deadpool Premium Format Figure is now up for order! He's got a different color costume, different hands and accessories, a different base, and one less head! In some ways I think this is an improvement over the original Deadpool–and in some ways, not so much…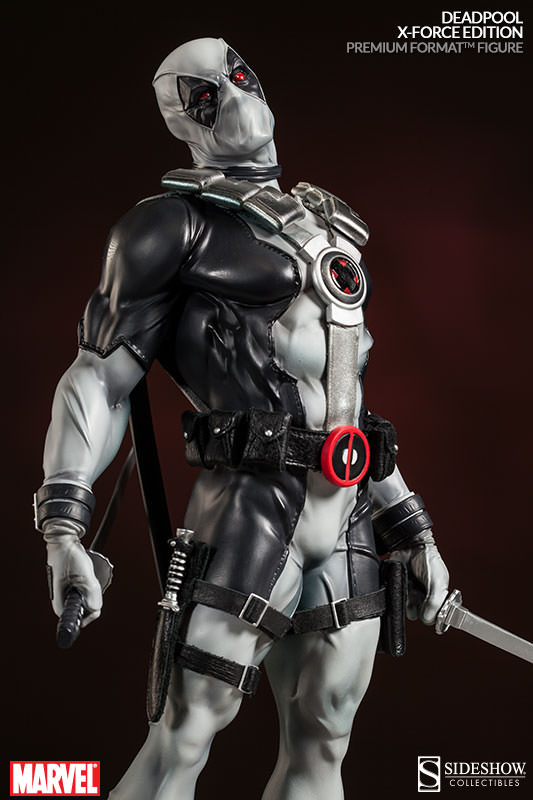 The original red Deadpool Premium Format Figure was one of the fastest-selling Sideshow Marvel Premium Format Figures in quite a while (how often does the
non-
exclusive edition sell out so fast?), so it was a no-brainer for Sideshow to release a variant Deadpool statue to capitalize. And what better time than Black Friday, the busiest shopping day of the year, to    garner some orders?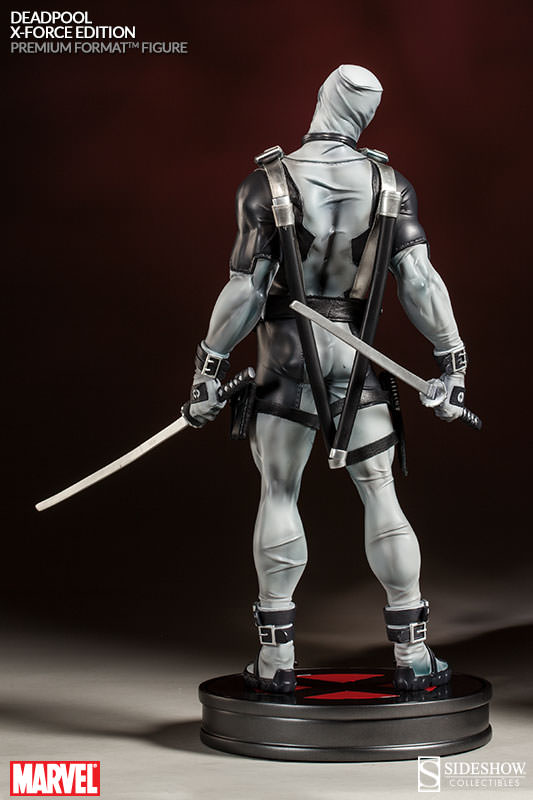 The obvious difference between the original Premium Format Deadpool statue and the X-Force Deadpool Premium Format is the costume. Despite only appearing in a few dozen comic books, the grey Deadpool costume has become a real hit with fans. I sincerely doubt it'll ever be as iconic as the red Deadpool costume, but it may end up being a fan-favorite like Black Costume Spider-Man.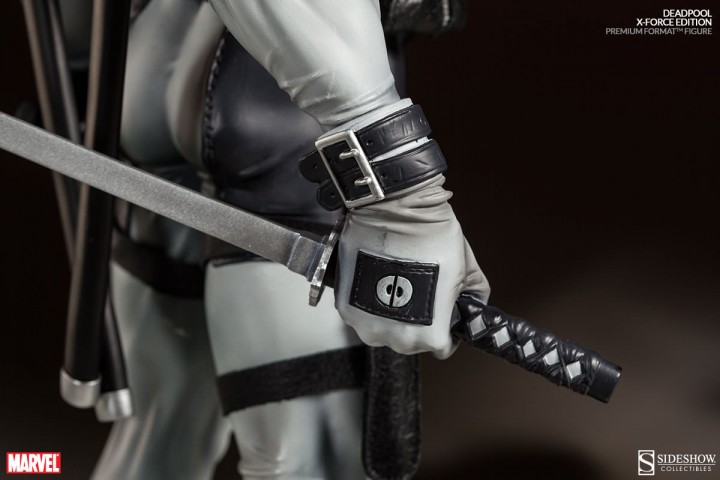 X-Force Deadpool has different accessories this time out, the most major of which being a pair of katana hands. My iconic Deadpool in my mind is dual-wielding swords, so I much prefer the deadly-looking katana-wielding X-Force Deadpool pose to the previous gun-toting Deadpool Premium Format Statue's pose. Your mileage may vary, obviously.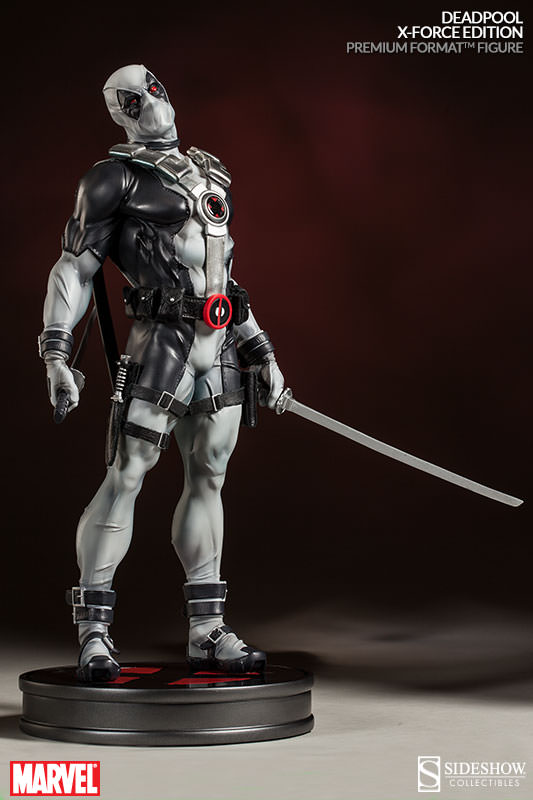 The base is totally different from the first Premium Format Deadpool statue. There's a lot of love for the whimsical Deadpool emblem surrounded by bullets base the red Deadpool came with, but I feel that that base isn't really appropriate here. X-Force was a much darker and more gritty book, and so I think the more serious (and standard) X-Men logo base is a better fit this time.
What's not appropriate is that Sideshow Collectibles has seemingly decided to omit Deadpool's second head for this release. I wouldn't be horribly upset about this if they'd given Deadpool the more realistic head at least, but instead they picked the more cartoony version. It doesn't look bad, really, but I would have preferred the "darker" head.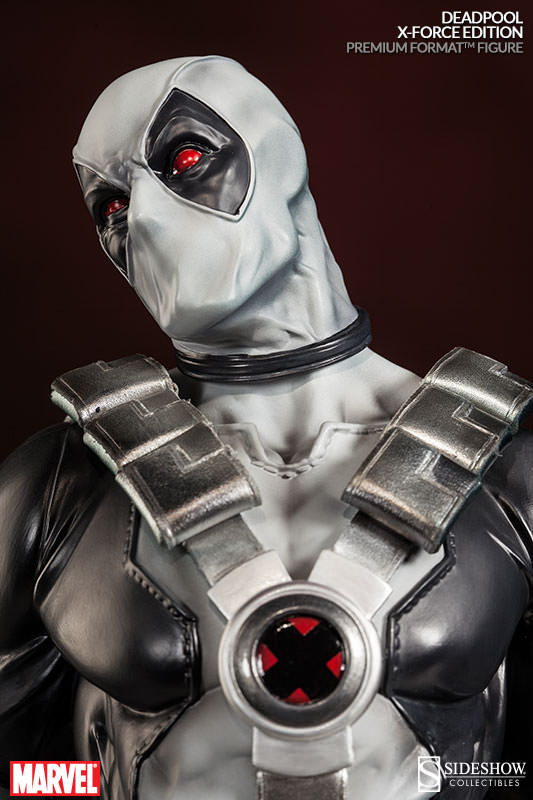 The Sideshow Collectibles Deadpool X-Force Premium Format Figure is now up for order, with an expected delivery date of June 2014.
I'm on the precipice of ordering this Deadpool statue, but it's not an instant buy for me with the crazy amount of stuff I already have pre-ordered for 2014. What about you, Marvel collectors? Are you in or out for X-Force Deadpool?