The summer movie season is upon us, and thus, for the second Marvel Collector Corps box in a row we've got a new MCU movie theme! Not to be confused with last year's comic-based Spider-Man Collector Corps box, this time out it's the Funko Marvel Collector Corps Spider-Man Homecoming box! The mass retail line for this movie seemed pretty comprehensive, so I was really curious what was going to be inside this mystery box. Let's take a peek…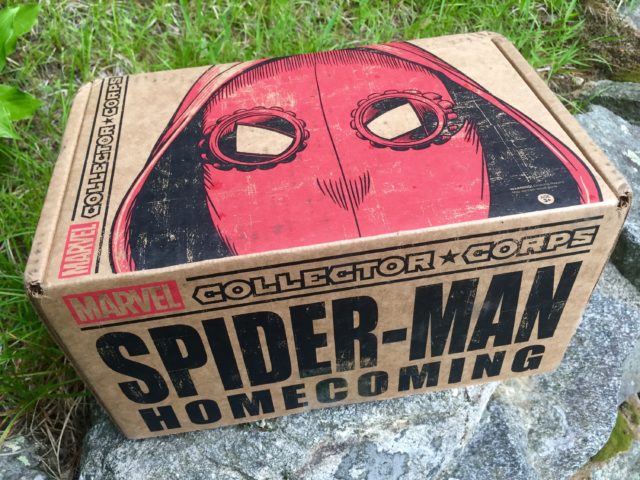 Just like every even-numbered month for the past two years, a fresh Marvel Collector Corps Funko box has arrived! This time, it's for the first Spider-Man movie set in the Marvel Cinematic Universe (MCU): Spider-Man Homecoming!
With a pretty expansive selection of the main characters from the movie already available in stores from Funko in many forms, I really had no clue what Funko might decide to include here.
Upon opening the box, we find the latest additions to our growing MCC patch and pin collections…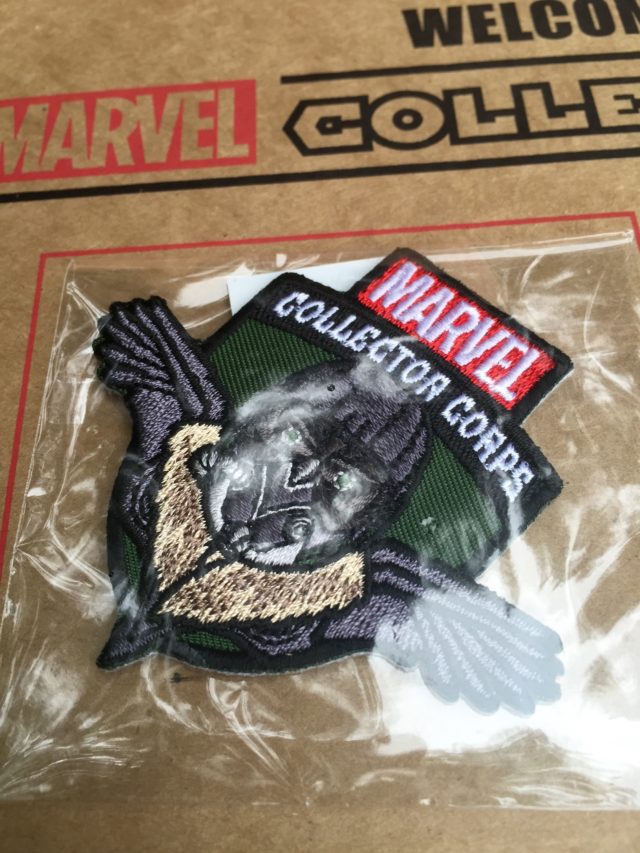 According to the contents cards, Funko was going to make Vulture the pin in this subscription box, but they decided to go with a Vulture patch instead to make him more "visually appealing". I think that was a smart decision–I can definitely see this patch looking slick on a brown leather jacket!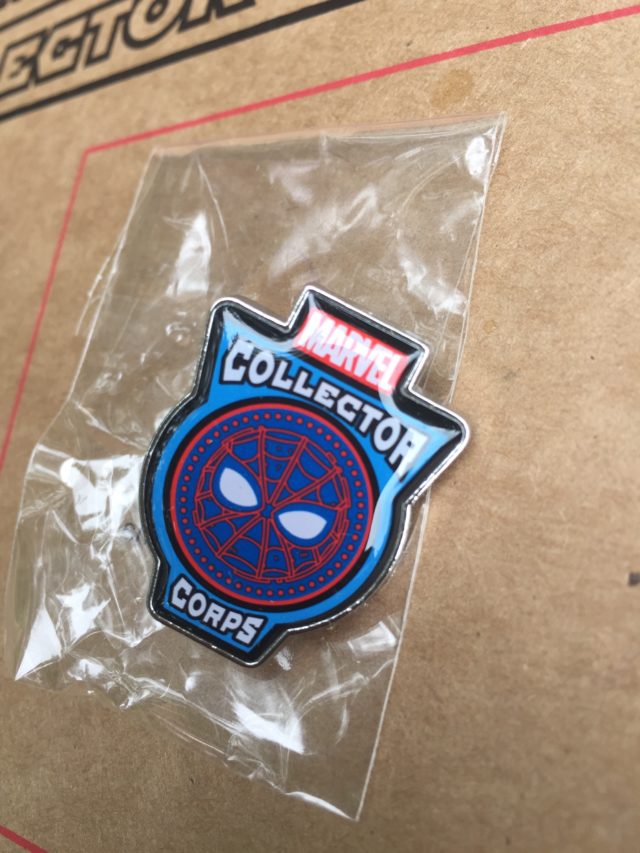 Meanwhile, the metal pin is apparently based on Spider-Man's Web-Shooter Hologram (although it basically just looks like a Spidey logo). It's simple and striking. I like it.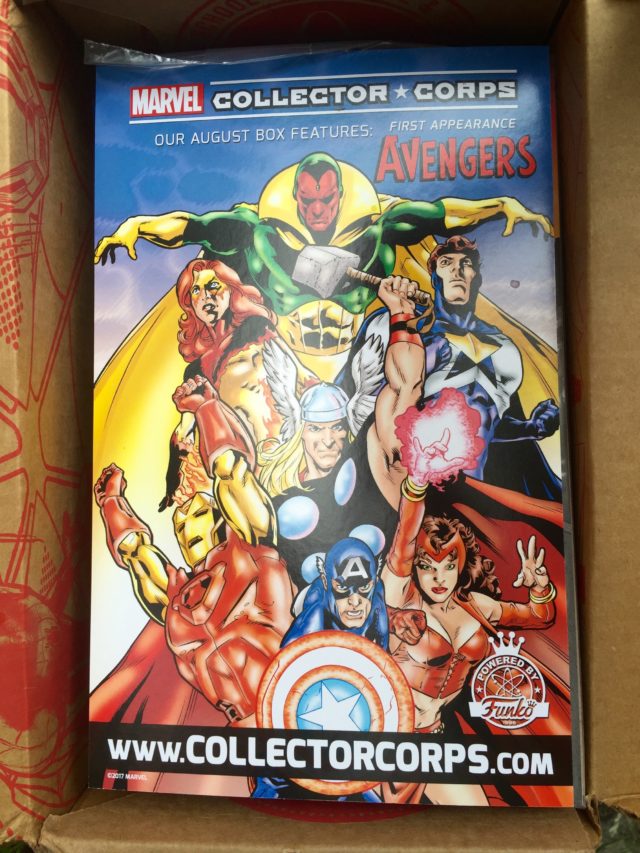 Under the flap, we see the insert that announces the next MCC theme for August 2017: First Appearance Avengers! The art card features characters like Justice and Firestar who aren't really classics, but I have high hopes we might finally see our first classic comic book Vision and Scarlet Witch POP Vinyls come August!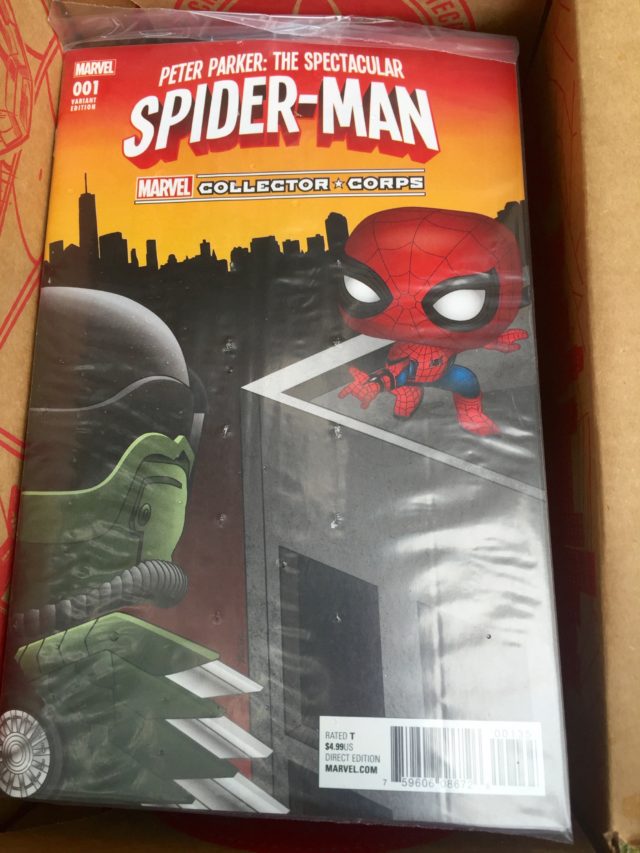 Under the contents card insert, we find this month's exclusive Funko variant cover comic book: Peter Parker, the Spectacular Spider-Man #1! This comic won't be released in comic book stores until next week, so I am super excited to have the opportunity to read it early!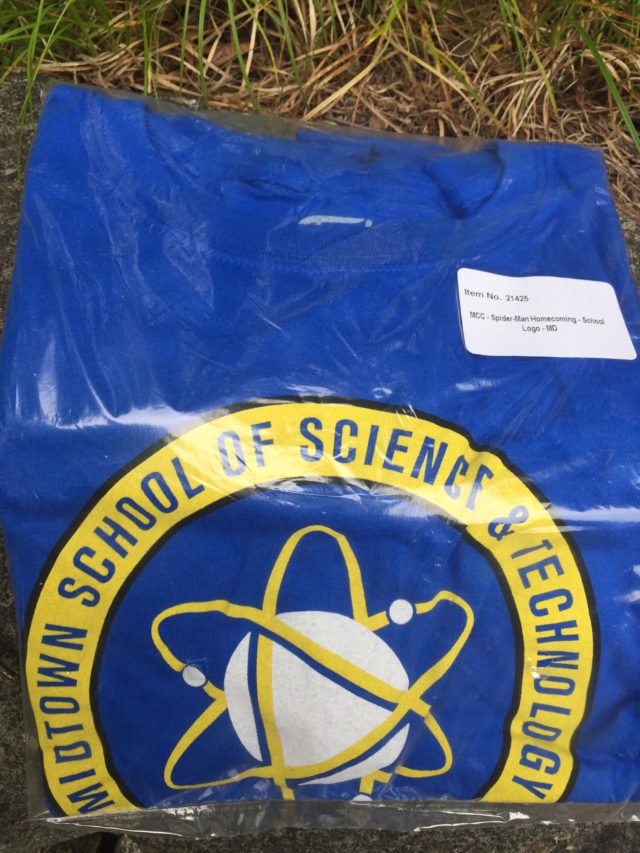 Fans weren't sure what the wearable item in this Funko Homecoming box  might be, since we just had a (awesome) POP Tees Spider-Man shirt in the Superheroes Showdown box in February.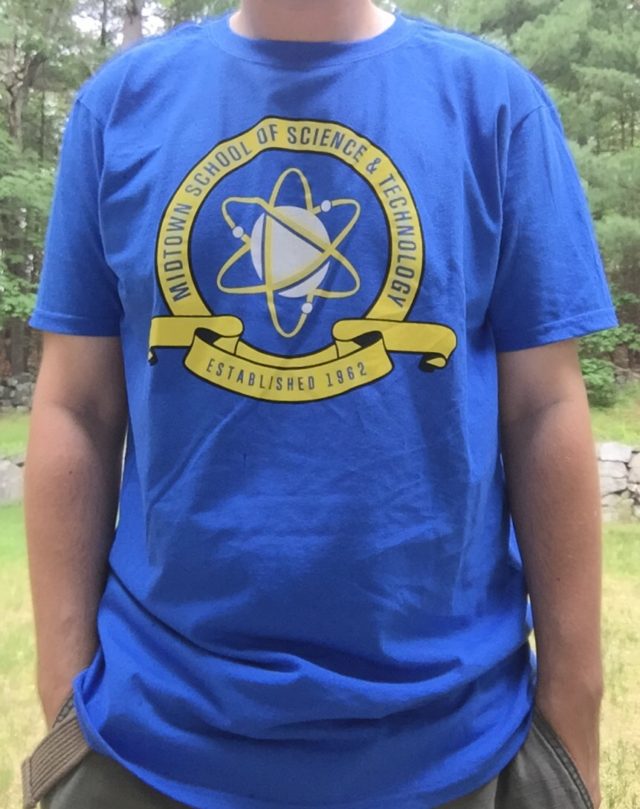 Turns out, there is a shirt–but Spidey's not on it! Instead, it's a "Midtown High School of Science & Technology" logo shirt. This is sort of an "in" joke that only hardcore fans are going to get. Subtle shirts like these tend to be a bit divise among fans, but I like the creativity Funko is showing giving us something different here (although oddly enough, this same shirt is available for sale at Hot Topic right now).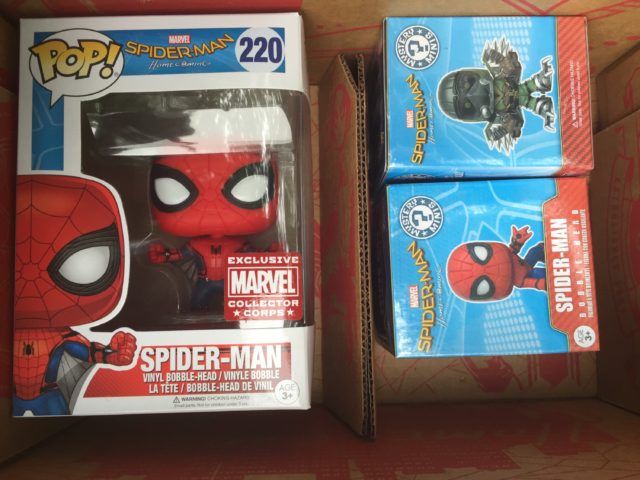 Beneath the shirt, we find the main attraction of all these Powered by Funko subscription boxes: the vinyl figures! And for the Spidey Homecoming box, we get three!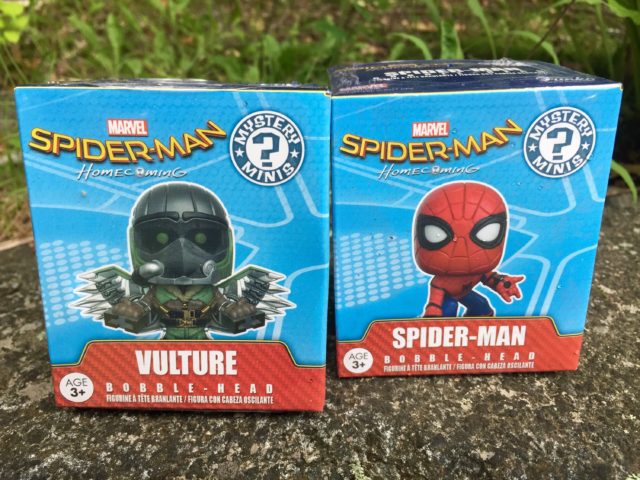 The big surprise in this box is that we get two Mystery Minis… of four! Likely because there weren't enough characters in the movie to fill out a while retail assortment, we're getting our Homecoming Mystery Minis in this box!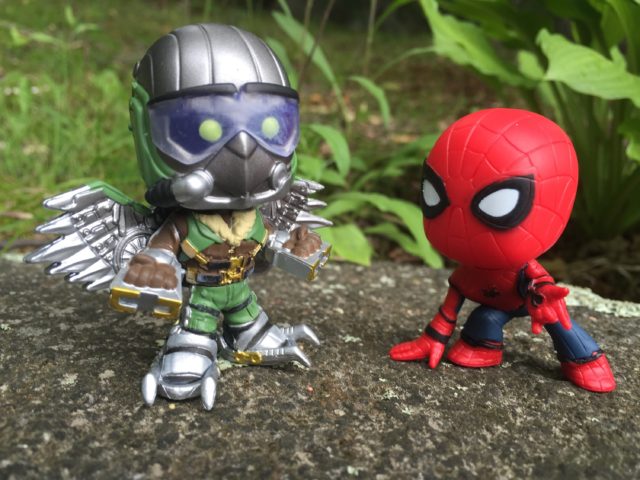 Each MCC box contains two random Mystery Minis with one here and one villain. I got Tech Suit Spider-Man and Vulture Mystery Minis, although Homemade Suit Spider-Man and Shocker Mystery Minis are also possible.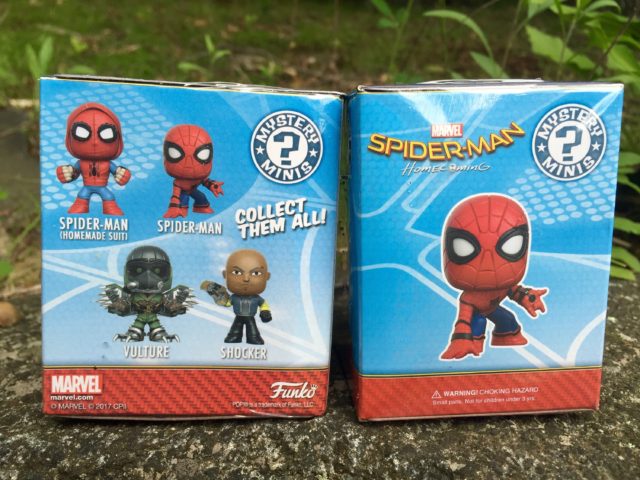 Many fans have been hoping for a Funko Shocker POP Vinyl in this mystery box, but hopefully this Mystery Mini will be enough to tide people over until we do (hopefully) get a POP Shocker someday.
I do think that showing what character is in the box on the front of the box takes some of the fun away from having a genuine "blind box" experience, although this will probably be helpful for those looking to trade and complete their own set of four.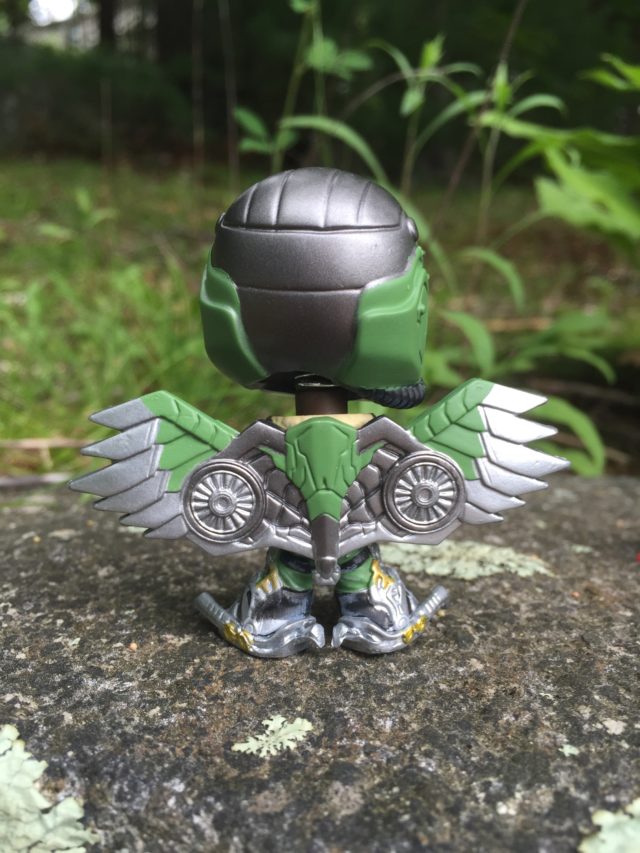 I'm sort of "Ehn" on the Spidey Mystery Mini just because I've already got plenty of classic-looking Spideys in this style, but the Mystery Minis Vulture figure looks highly detailed and pretty cute!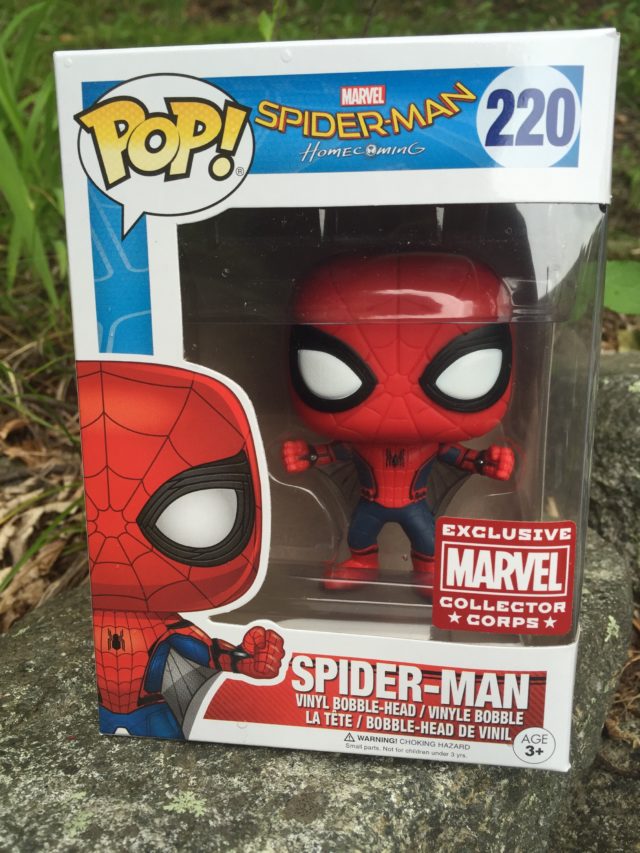 The last item in the box is the one item that Funko revealed in the weeks leading up to the box shipping: the Funko Web Wings Spider-Man POP Vinyl!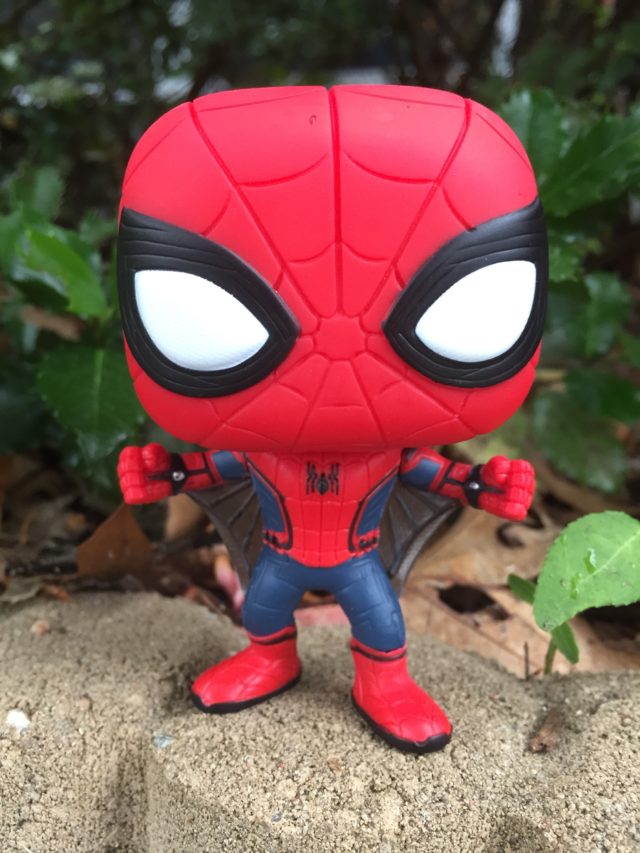 This is basically a classic-colored Homecoming Spidey movie POP figure… with wings. The wings are a nice transparent plastic with black paint detailing on them, and look very nice visuals.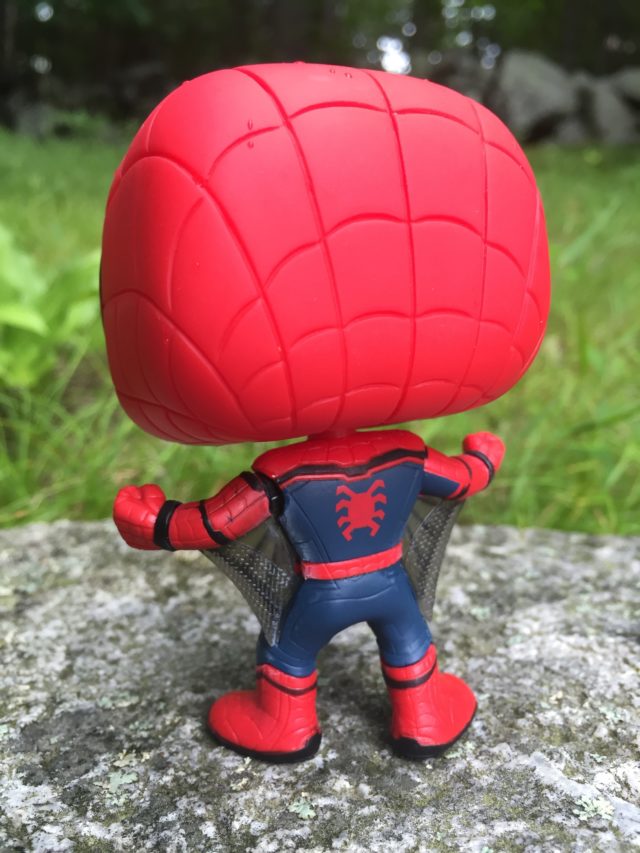 This figure definitely isn't anything earth-shattering, but it is a well-done figure with a unique number designation that will fit nicely in Spidey collections.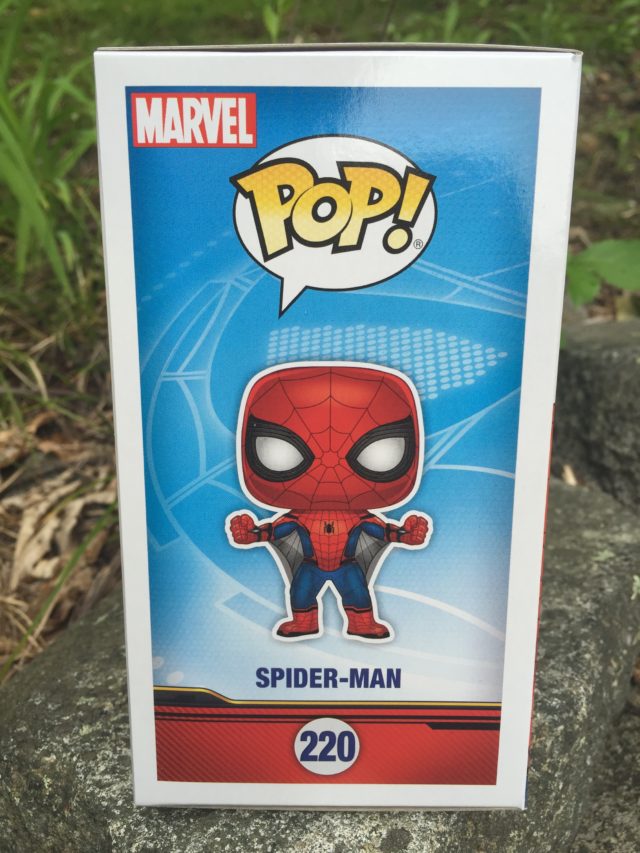 It's sort of a shame that there isn't an exclusive Shocker or even Aunt May POP figure in the box to make the box more riveting for those of us who already have a half dozen or so red-and-blue Spider-Men, but there's really nothing bad about him–he's just not quite anything to be amazed by.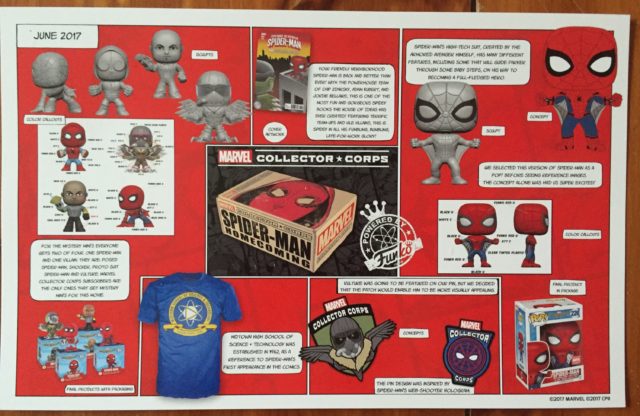 Overall: Every item in the Funko Marvel Collector Corps Spider-Man Homecoming box is a solid one, although there's nothing in the box that really blows my mind as being especially spectacular like what we've seen in previous boxes. I'm happy enough with this box, but I don't think it's nearly as jam-packed with excitement as the Guardians of the Galaxy Vol. 2 box was in April.
GRADE: B