Over the course of the last several weeks, the second Marvel Legends 2018 series (which happens to be first Spider-Man Legends Wave of the year) has begun popping up frequently internationally (including in nearby Canada). This has left loads of U.S. collectors asking "Hey! Where's my Marvel Legends?!" But have no fear and wait no longer: the Spider-Man Marvel Legends Lizard Series of 6" figures is now up for order!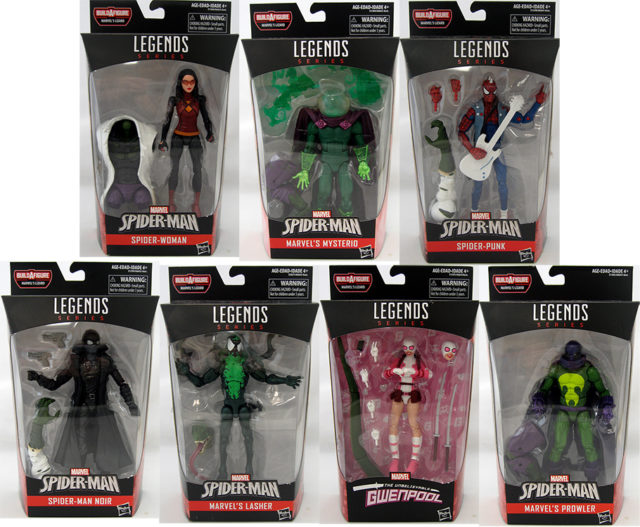 It was just one month ago that we got the first 2018 Marvel Legends Wave—the Black Panther Movie series—but it sure feels like eternity, doesn't it? Thankfully, the (not really) "drought" is over, and Hasbro has finally given the go-ahead for stores to open pre-orders for the first Spider-Man Legends figures of the year!
For those who need a reminder (because we started seeing this wave revealed way back in July 2017), this is the Lizard Build-A-Figure series that contains single-packed figures of Spider-Man Noir, Mysterio, Prowler, Lasher, Spider-Punk, Gwenpool and Spider-Woman.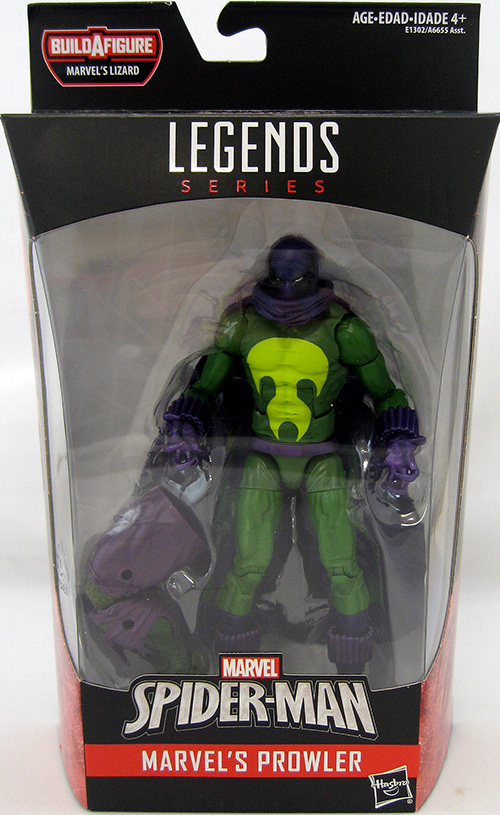 I think the case ratios for this particular series of Marvel Legends Spider-Man 2018 Wave 1 figures may be a bit controversial:
(2) Gwenpool
(1) Spider-Punk
(1) Prowler
(1) Mysterio
(1) Lasher
(1) Spider-Woman
(1) Spider-Man Noir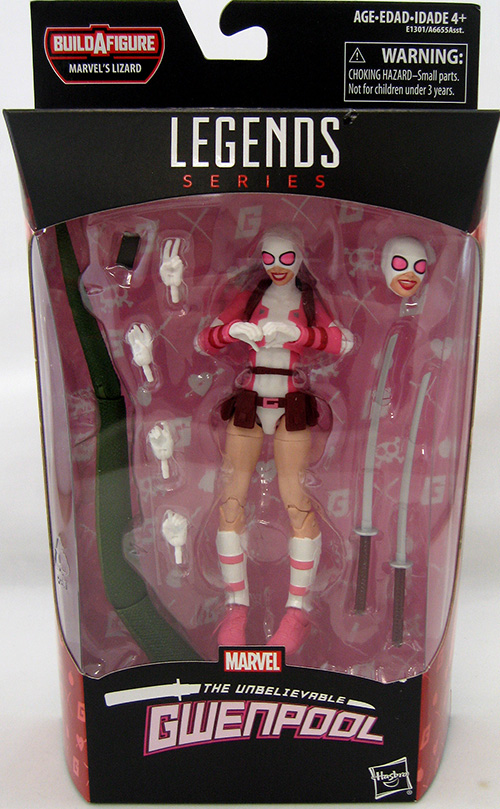 In what I think is a really surprising pick, the Marvel Legends Gwenpool figure is the double-packed figure in these cases. With Gwenpool being totally unrelated to Spider-Man and having her comic book cancelled for low sales, heavy-packing her in one of the first ML cases of 2018 worries me quite a bit.
Spider-Man Noir or Mysterio seem like they would have been much safer picks, so it'll be really interesting to see if the Unbelievable Gwenpool lives up to Hasbro's sales expectations.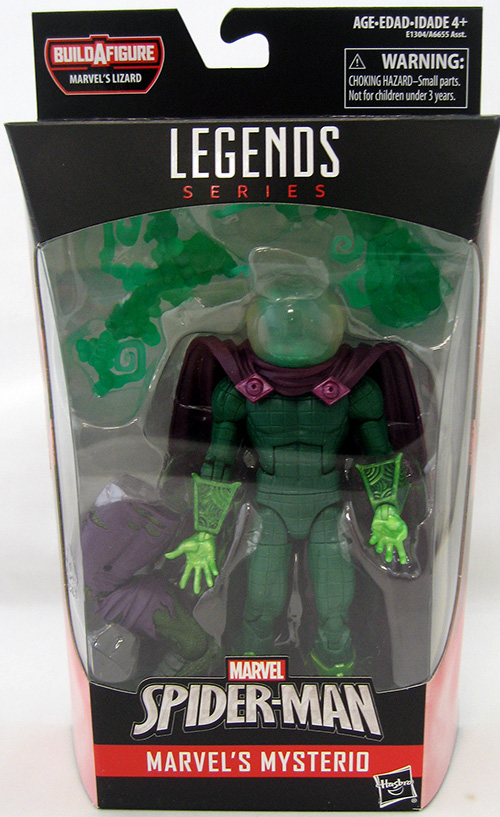 The 2018 Marvel Legends Spider-Man Wave 1 Lizard Series is now up for order, and should be shipping out very quickly. I haven't heard any reports of these leaking out into brick-and-mortar stores in the United States just yet, but if you've seen them locally, please leave a comment and let your fellow collectors know!
Now that we've seen final packaged photos and the figures are officially available for order, what's your assessment of this wave, Marvel collectors? Do you think Gwenpool was the right choice to double-pack? Which figures (if any) will you be picking up from this wave, and which are your priorities?