A couple of unannounced Marvel Legends 2016 4″ figures turned up on eBay last week, leaving fans wondering whether the figures were legit. Well, we Marvel Universe-scale collectors didn't have too long to wait to find out: Hasbro has officially confirmed two upcoming new Marvel Legends 3.75″ figures–Black Panther and House of M Spider-Man! But there's one other bit of news: a troubling potential price increase to $19.99 per figure…
UPDATE: And rejoice–Hasbro has confirmed that the price increase on their site was an error: 4″ figures will remain $12.99 in 2016.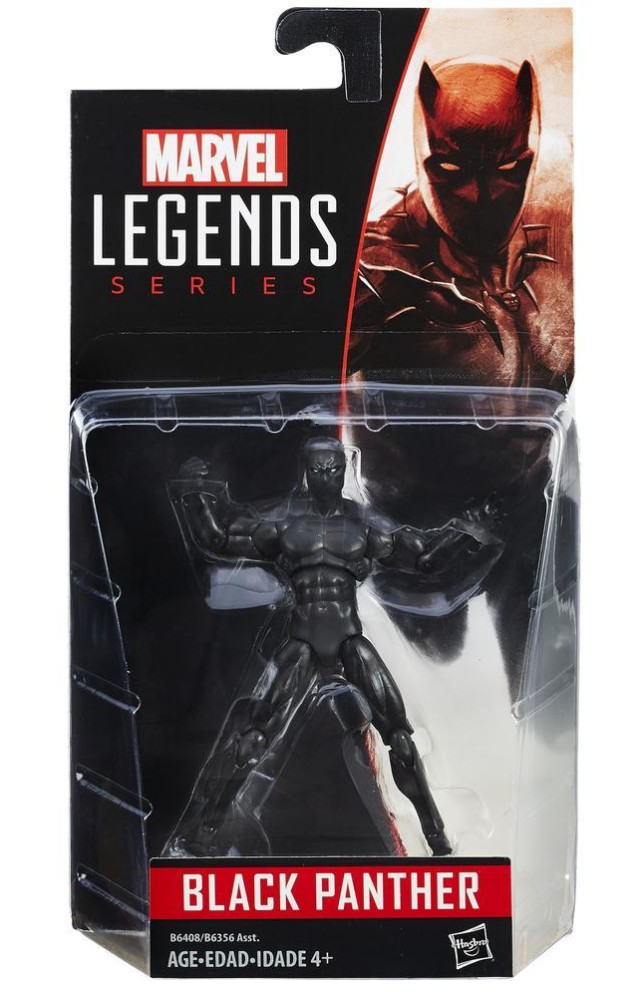 The 4″ Marvel Infinite Series line lost a lot of momentum with infrequent releases in 2015, so the rebranding of the series to the Marvel Legends name was a much-needed change.
Last month the line got a big push with the announcement of new Hydro-Man, Quasar, Morbius and Rogue figures coming down the pike this year, and now another duo of new(ish) figures has been revealed in the form of Black Panther and House of M Spidey.
Both of these characters were previously-released as part of the Marvel Universe Comic Packs series of two-packs a few years back, but that House of M Spider-Man had a dark wash that this one did not, and that Black Panther features shiny blue paint that this one doesn't.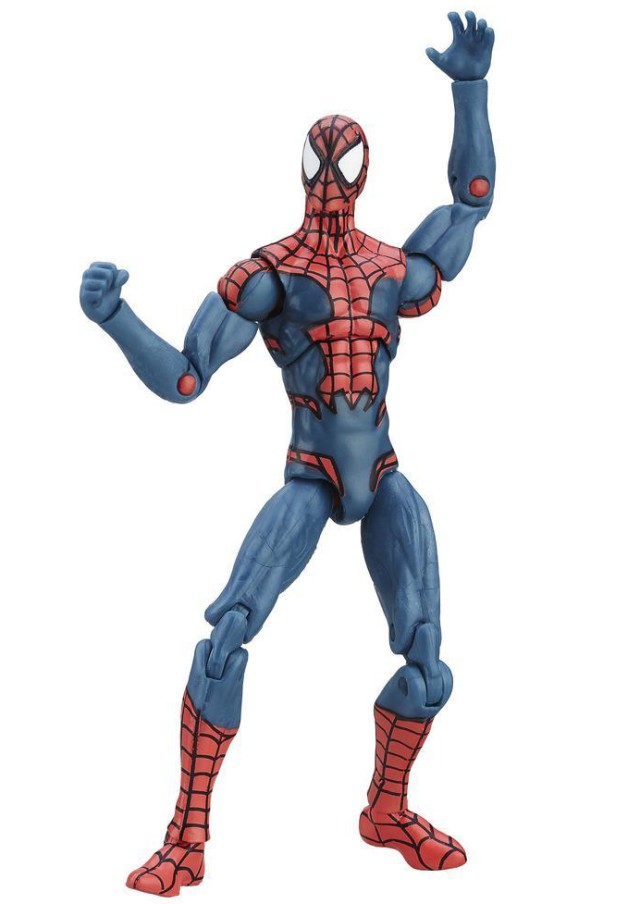 Black Panther action figures have been hotly in demand for several years now, and will be especially so with the character's MCU debut in the "Captain America: Civil War" movie this spring. A release right now for a repainted Spider-Man House of M figure is a bit of a head-scratcher, but there's always a market for Spideys, so I doubt another on the pegs will be a problem at all.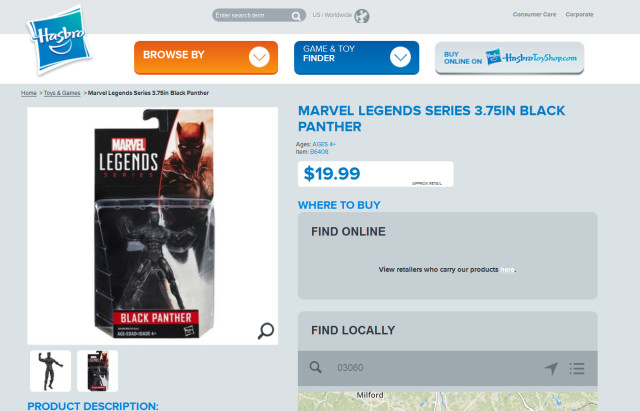 Of course, the big news isn't that two old figures are getting reissued with some paint differences: it's that Hasbro's own website has priced all of the 4″ Marvel Universe/Legends figures at an MSRP of $19.99 per figure–the same price that the 6″ Legends line sells at.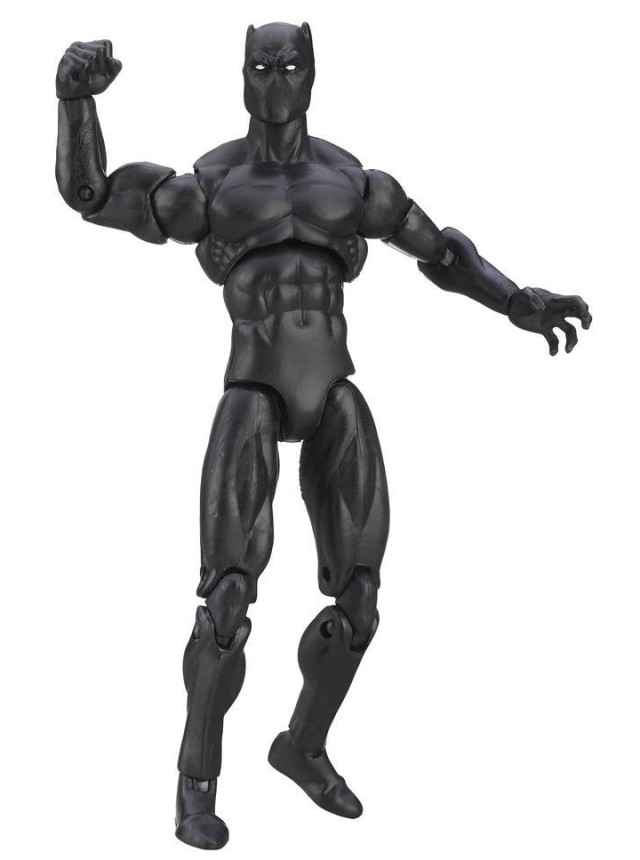 I can't even begin to imagine that this isn't an error on the part of whoever updated the website, as the 3 3/4″ and 6″ figure lines sharing the same name is already causing a lot of confusion.
But if $20 somehow is the new price-point for this scale, I genuinely think it will be the death knell for Hasbro Marvel Universe scale figures. I just can't see this line succeeding at that MSRP under any circumstances, so let's hope that this is just a pricing error that will soon be remedied.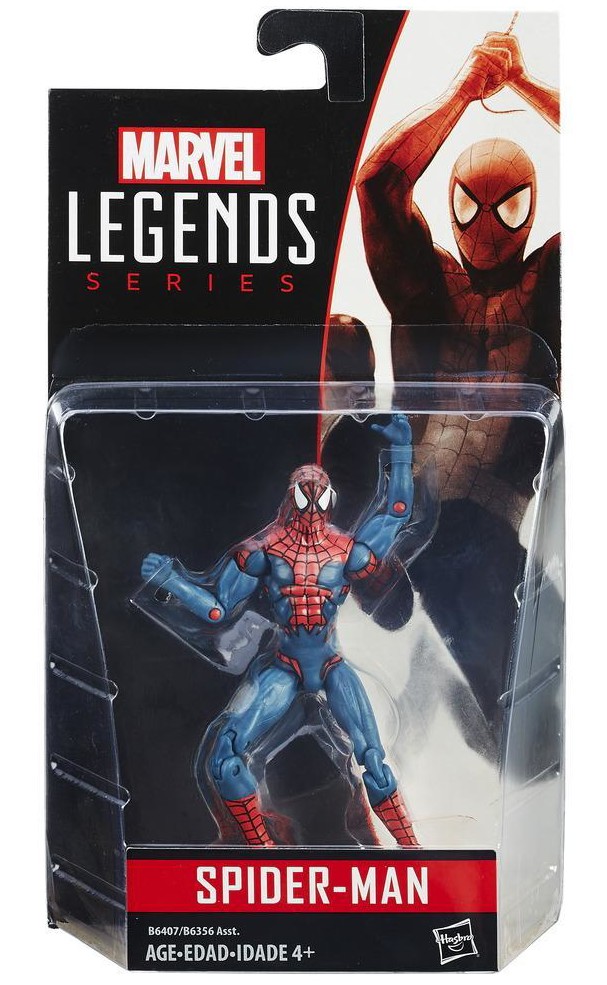 The Marvel Legends 4″ Black Panther and House of M Spider-Man figures are scheduled to be released in late winter 2016, and should be accompanied by several more figures that we haven't seen confirmed just yet (perhaps the Quasar/Hydro-Man wave?).
Anyone planning to pick up these updates Marvel Legends Black Panther and House of M Spider-Man figures? And if the potential price increase turns out to be real, will you still collect Hasbro 3.75″ Marvel figures, or are your days collecting that line done?