Superhero costumes being continuously redesigned is a fact of life in the comic book world that readers have long been accustomed to. But some new interpretations really throw you for a loop nonetheless, as was the case with me and and lumberjack-looking, bearded Colossus. Over the course of a year the look finally grew on me–just in time for the beard to be shaved off in the latest comics! But hey, at least we'll always have this new Hasbro X-Men Marvel Legends Colossus figure, right?
The Right:
I'll be totally honest: the first time (or first 100 times) I saw Colossus with a beard, I thought it looked absolutely ridiculous. I mean, a man with steel skin growing a beard? Ludicrous. (Yes, a man with steel skin doesn't bother me–its a beard that does. I'm aware.)
But somewhere along the way, this depiction of Colossus really grew on me–and I actually found myself excited for the X-Men Legends Colossus six inch figure that's now hitting some stores (and more frequently eBay for a couple bucks above MSRP).
I know that some fans are pretty ticked that we got this version of Piotr Rasputin instead of the Jim Lee version here, but the Toybiz Marvel Legends Colossus in that costume is still near-perfect to this day, and I appreciate Hasbro slowly building a modern X-Men figures roster. Thumbs up.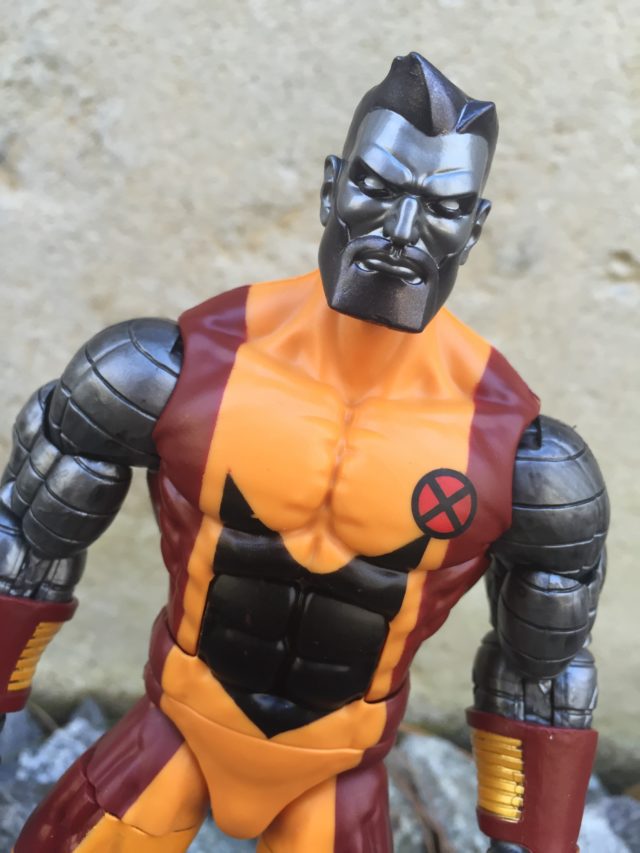 As for the controversial bearded head: it looks picture-perfect. This looks totally accurate as if the artwork from the just-ending Extraordinary X-Men comic popped right off the page. Whether you're a Colossus with beard fan or not, the style of this Colossus bearded head is undeniably authentic to the source material.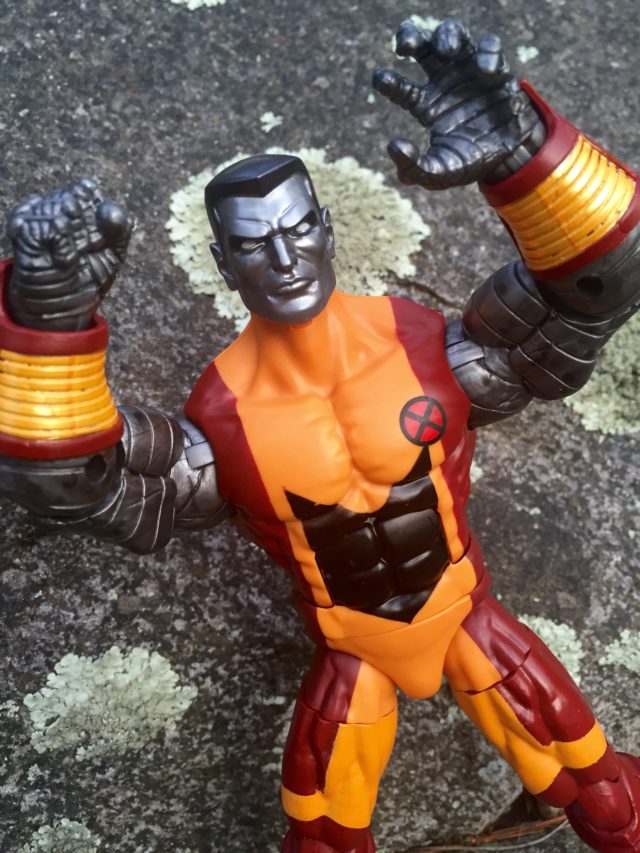 But for those who absolutely cannot stand the Lumberjack Colossus look, Hasbro has been good enough to provide a classic, clean-shaven head. I don't find this version nearly as fun, but I'm glad it's included for those who can't stand the beard.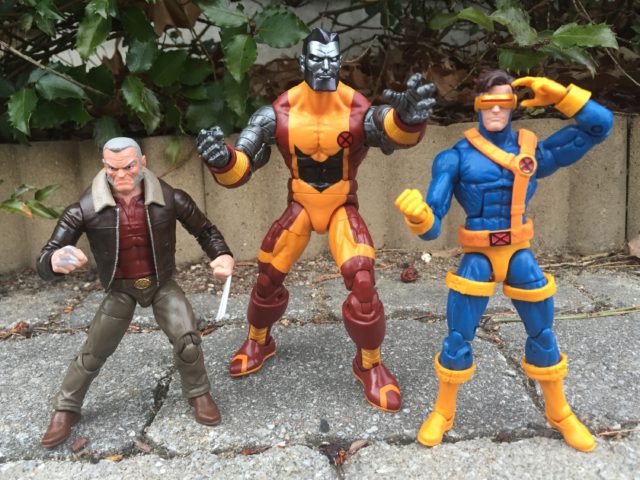 Size-wise, you'll notice immediately that this ML Colossus action figure is clearly larger than 6″ and bigger than any non-Build-A-Figure in either X-Men Legends series released this far. This is exactly as it should be, and I'm very pleased with the scale here.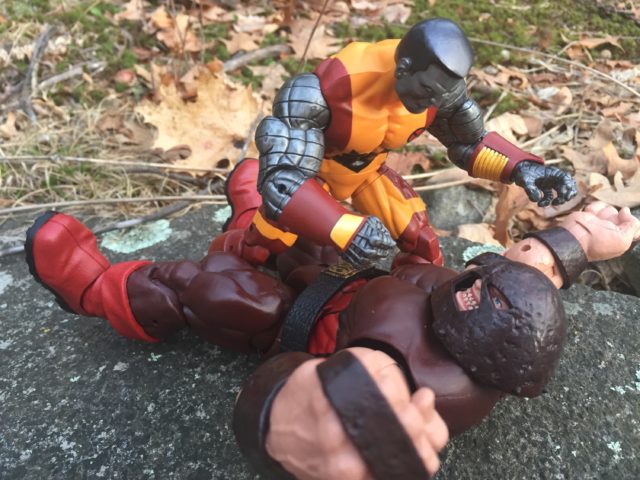 The rest of the figure is well-done, although it's the size and head sculpts that really impress me most about the X-Men Legends Colossus.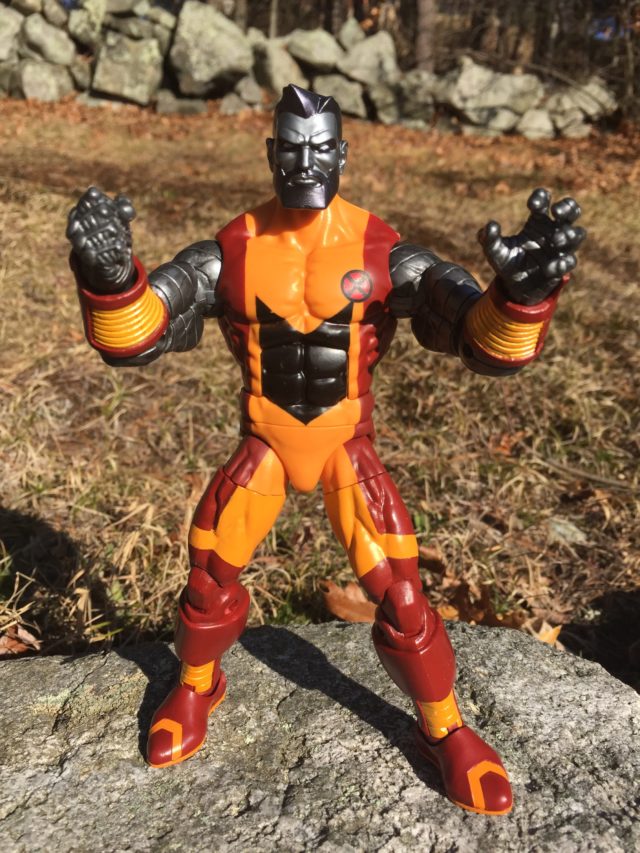 This 6″ scale Colossus figure is nice and sturdy–by which I mean that not only can be stand up stably himself, but the Russian powerhouse can actually support both another figure and himself without issues.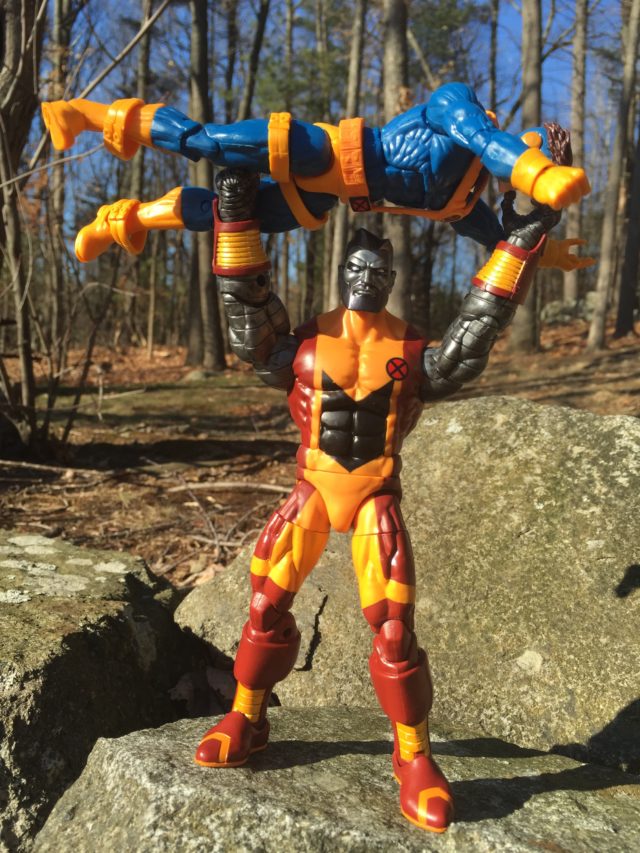 Want your Colossus Marvel Legends figure bench-pressing the new Jim Lee Cyclops? No problem!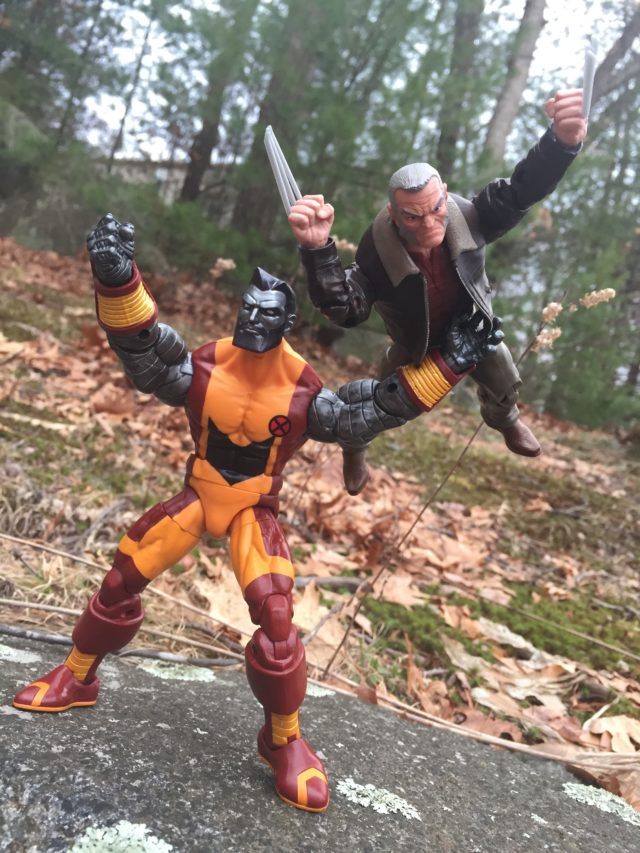 Even holding up the new Old Man Logan with one hand for a Fastball Special is a snap for the X-Men's most iconic strong guy (no, not that Strong Guy)!
Paint-wise, this figure is aces. There's a small sliver of red paint on the yellow part of my Colossus's back, but it's not very noticeable and otherwise everything is neat and clean.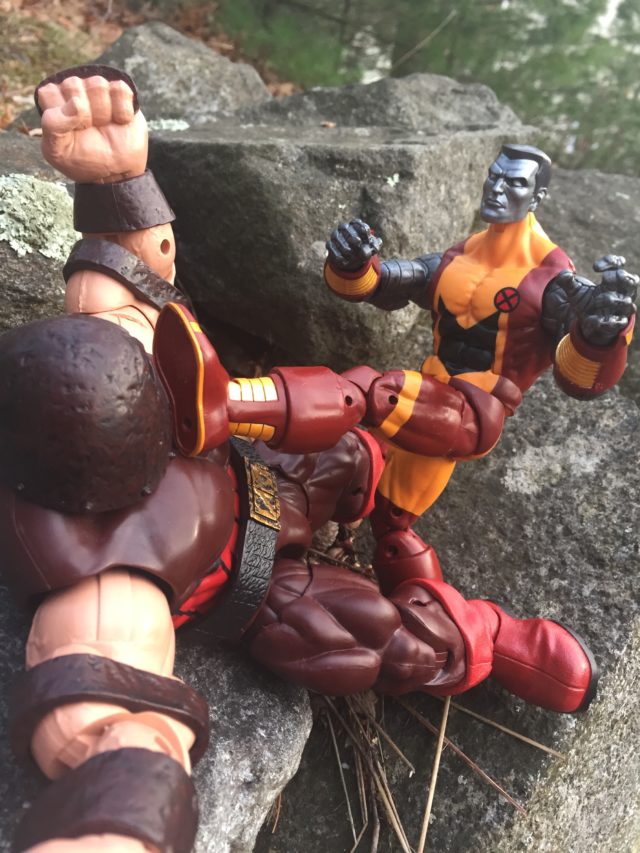 And while Colossus is a brawler who doesn't quite need the same level of flexibility as Spider-Man, he's almost as super-articulated as any Legends Spidey to date.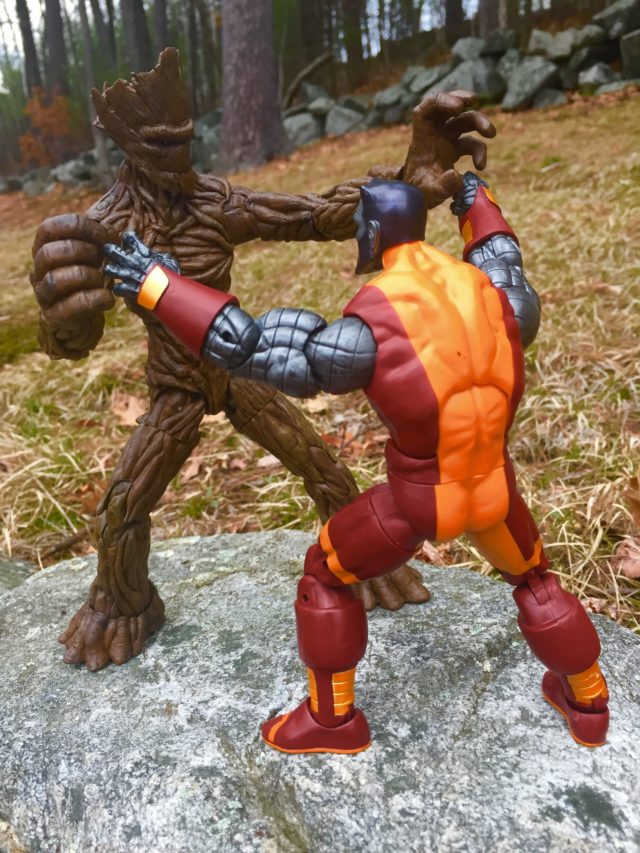 Double-jointed knees, swivel thighs and biceps, ankle rockers, ball-hinge head and shoulders and wrists… you know the drill. Every point of articulation we would reasonably expect–besides perhaps double-hinged elbows–is present and accounted for and works great.
The Wrong:
I do love to nitpick, but about the only thing about this Colossus toy that I'm a little "ho-hum" about is the lack of accessories.
The interchangeable classic head is a great accessory and I love that Colossus gets two Warlock BAF pieces (Warlock's head and buzz saw hand), but I really would have liked a second fist and a second grappling hand to give Colossus more posing potential. Having to have Piotr grapple with one hand as a fist is a little weird, you know?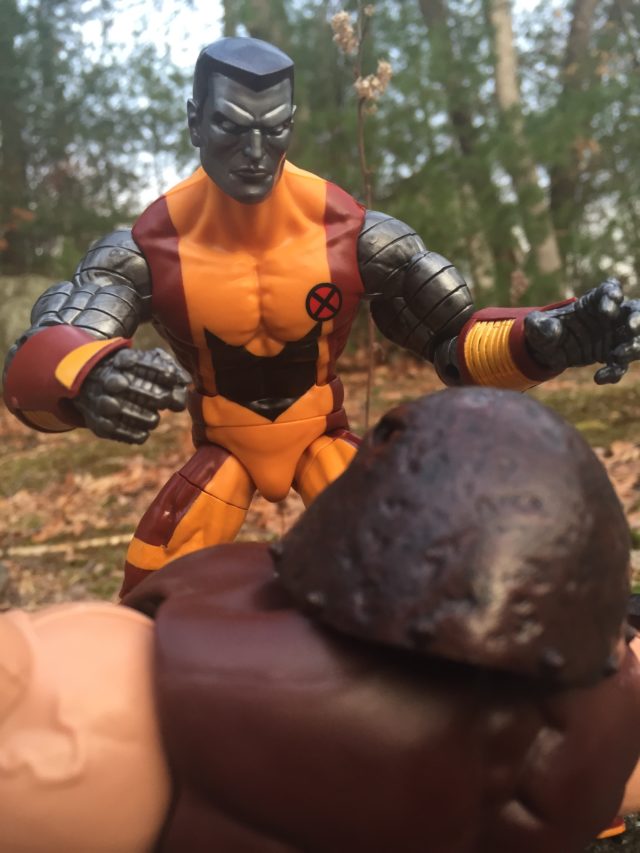 Overall: The Marvel Legends 2017 Colossus is oversized, super-strong and capable of easily holding up other figures, excellent painted and sculpted, has the usual impressive articulation, two Warlock Build-A-Figure pieces and two dead-on head sculpts of his very own. I'd have loved another fist hand and another grappling hand, but otherwise I've got zero complaints about what is an awesome 6″ figure of a version of Colossus that may not be to everyone's taste.
GRADE: A