Marvel eFX Collectibles can be a tough line to collect. No, not because they aren't top-notch–eFX inarguably makes the nicest Marvel prop replica collectibles in the land. The true frustration for eFX collectors is that it oftentimes takes years for prototypes eFX shows off to go up for sale–if they go up for sale at all. Luckily, topic's subject is for the former case: after literally years of being shown at events, the eFX Star-Lord helmet prop replica is  finally up for order!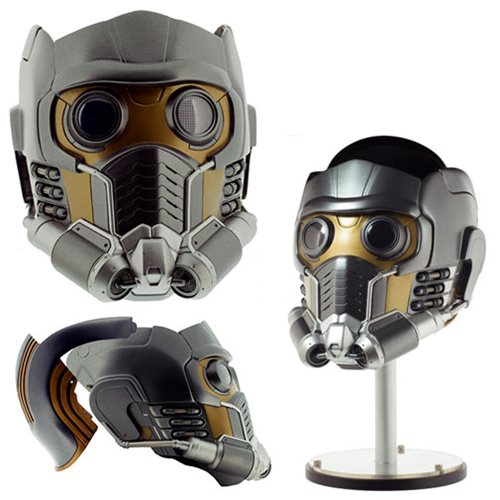 It's a little bit hard to believe, but just in time for the Guardians of the Galaxy Vol. 2 movie to hit theaters,
the Star-Lord eFX helmet 1:1 prop replica that I first talked about back in 2015
is really, truly about to go up for order. Crazy, right?
Hasbro has their own Marvel Legends Star-Lord helmet currently up for order, but eFX's is a little bit more "prop replica" and a whole lot less "toy". Whereas the Hasbro version of this helmet is composed of 100% plastic, eFX Collectibles is using fiberglass and real metal in addition to plastic. This is obviously going to raise the price (a lot), but it will also add heft and accuracy to the piece.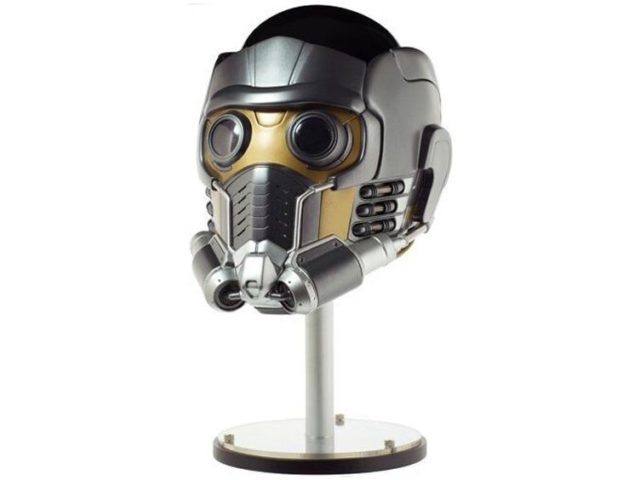 In addition, this Star-Lord eFX helmet will feature a two-piece design and a special mannequin head display base (there's something I've never had in my collection!) for the helmet to be displayed on.
The Starlord helmet will include a numbered plaque and certificate of authenticity, and (as it's a life-size prop replica) will measure 9″ tall by 7″ wide and 13″ long. This ain't no "mini bust", so you'll be needing a decent amount of space cleared off to properly display this piece if you get one of the limited edition of 750 being produced.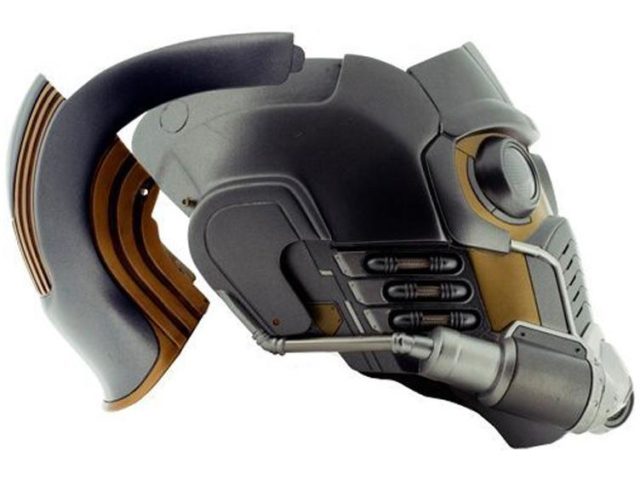 Of course, you may be asking: "What will this metal and fiberglass life-size prop replica be costing?" And here's where many of you are likely to get off the train (or starship): the 1:1 Star-Lord helmet retails for $700. Yep–
seven hundred dollars
.
That's really not an unfair or bad price for an item of this sort (at all) that's been cast using the actual on-screen prop, but it is a price that will send non high-end collectors into convulsions.
I've been "all-in" for GOTG toys until now (even that $600 Sideshow Groot Premium Format Figure statue that myself and only like 300 other people bought), but it turns out my personal limit is Guardians of the Galaxy collectibles under $699. Alas, I'll have to make do with Hasbro's excellent-looking version of the Star-Lord helmet (I know–first world problems, right?).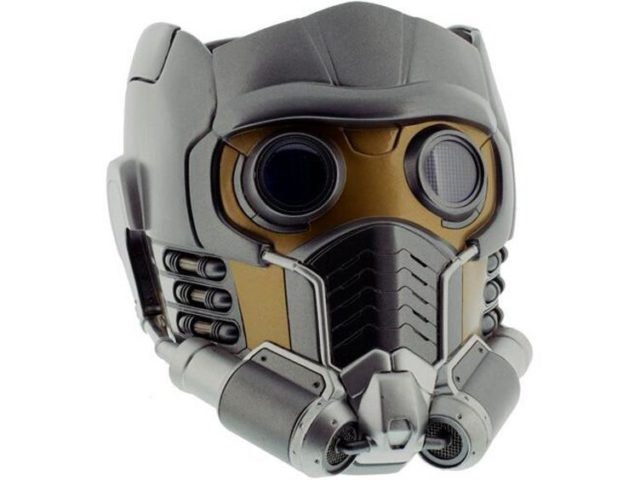 The eFX Guardians of the Galaxy Star-Lord helmet is now up order, and is scheduled to be released in July 2017. Yes, assuming this ships on-time, eFX may actually manage to release their helmet before the Hasbro version announced last month: the race is on! eFX Collectibles has definitely picked the ideal time to launch pre-orders for this piece, and I'll be curious if they can sell all 750 pieces of the edition size during the pre-order stage thanks to the GOTG Vol. 2 hype machine.
Alright, Marvel collectors, sound off: Are any of you planning on scooping up eFX Collectibles' Star-Lord helmet 1:1 prop replica? How do you think this compares to the upcoming Hasbro Marvel Legends version, and do you think this version is worth 700% the price?