Way back before Christmas, when I walked into a GameStop store and unexpectedly found an unannounced X-Force Deadpool Marvel Gallery statue, I knew I was going to have to keep a close eye on GameStop for future unannounced exclusives. And sure enough, I spotted one at the local ThinkGeek store last week–just days before it was officially announced by Diamond Select Toys! Keep your eyes peeled, because the Marvel Gallery Symbiote Spider-Man statue is now arriving!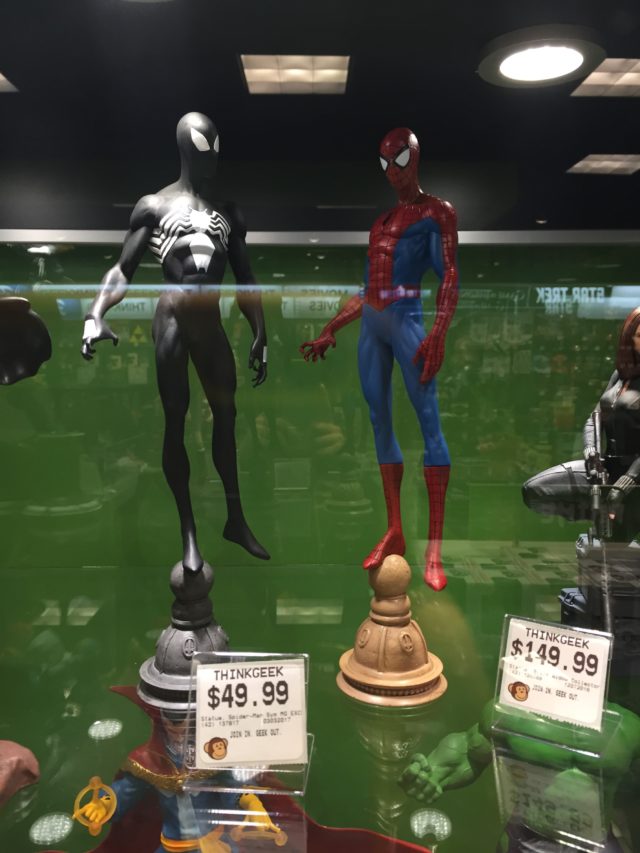 Confession time: Alright, I admit it–I was slacking off. I saw the new Symbiote Spider-Man Marvel Gallery statue at a local ThinkGeek Store (which shares GameStop Exclusives, as they're the same company) close to an entire week ago, but I got sidetracked and hadn't gotten around to talking about it yet. Forgiveness, please.
As it so happens, though, my tardiness resulted in me missing my "scoop", as DST announced the Black Costume Spider-Man statue themselves this week. Alas.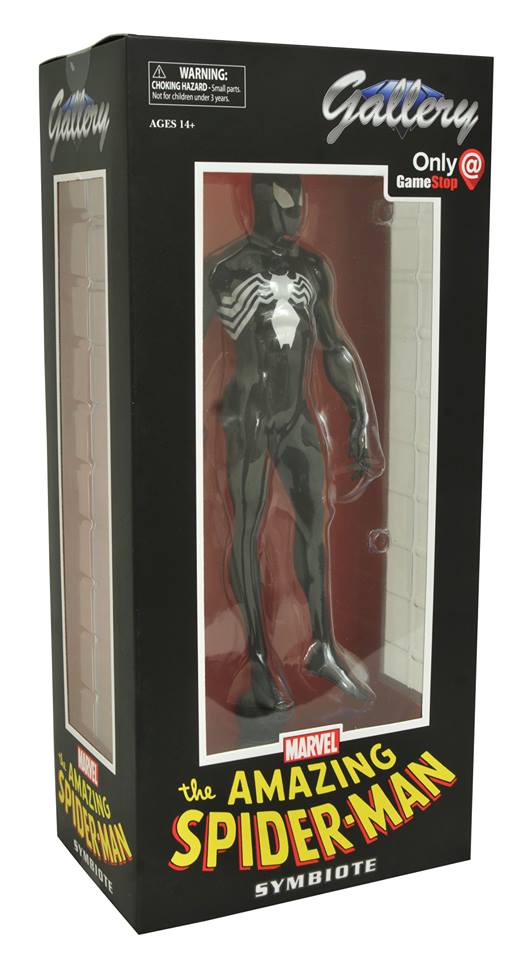 Anyway, this statue is exactly what you would expect it to be: a 100% repaint of the first Marvel Gallery Spider-Man statue with Peter Parker now in his black costume. No more, no less. The base has also been repainted, and is grey now instead of the original tan. If you liked this statue when it was first released last fall, but the classic red-and-blue costume isn't your favorite, then this is good news for you.
The bad news is that the Marvel Gallery Symbiote Spider-Man is a GameStop/ThinkGeek Exclusive, which means that their price is just a bit inflated. The PVC statue is retailing for $50–$5 over the usual MSRP for Marvel Gallery statues. And since this Spidey isn't available to other retailers, there will be no discount to thirty bucks on Amazon this time.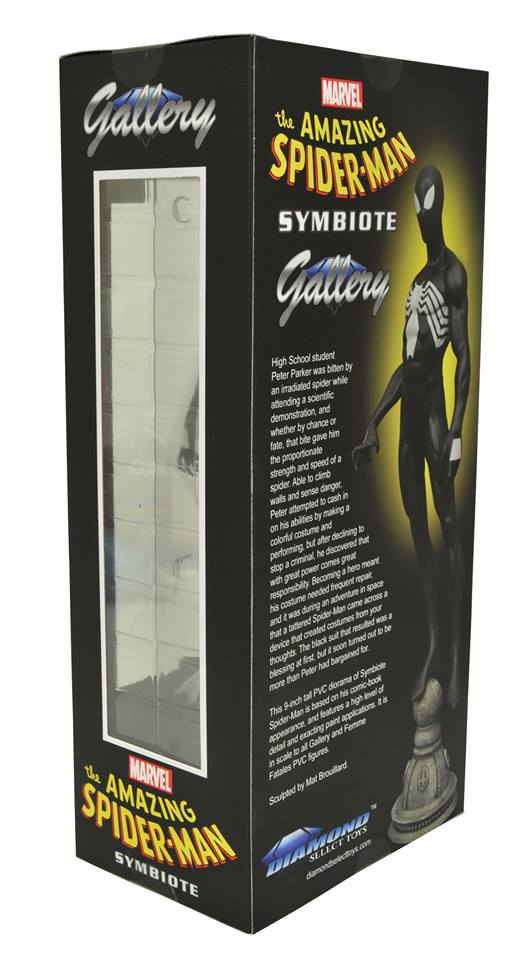 I'm usually an easy mark for Black Costume Spider-Man merch, but this particular statue isn't really doing it for me. Maybe (well, definitely) I'm a bit spoiled by owning the new 1/4 Sideshow Symbiote Spider-Man Premium Format Figure, but the eyes on Spidey's mask just don't look quite right to me here.
While I've never loved the pose on this particular Spider-Man figure, there's no denying that this repaint works better here than the Marvel Gallery Miles Morales statue shown at New York Toy Fair 2017 (the only DST statue at that event I wasn't a big fan of) does.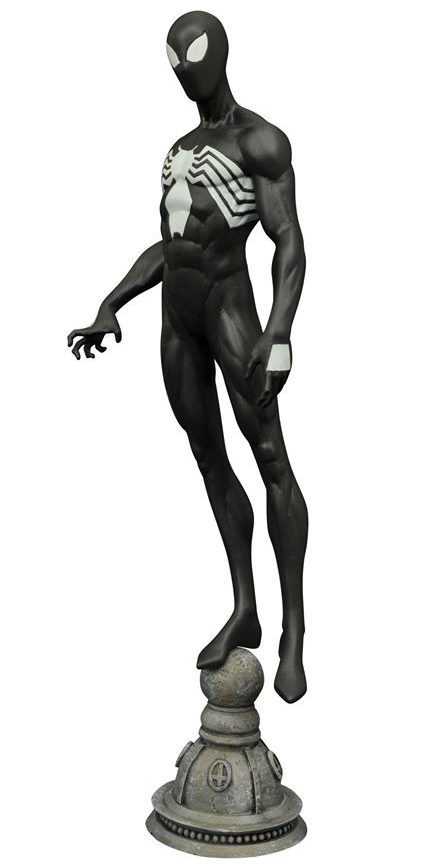 Whereas the Marvel Gallery X-Force Deadpool eventually turned up for sale on the GameStop website, I haven't seen Symbiote Spidey pop up there yet (and X-Force Deadpool has been mislabeled as being a "Marvel Select" figure for months). There's no official edition size known on these pieces, but I imagine the production numbers on these exclusives are much smaller than the usual Marvel Gallery statues, so I wouldn't delay too long on going after these pieces if you're into this line by DST.
What do you think of the latest addition to Diamond Select Toys' Marvel Gallery PVC statues line, Marvel collectors? Will you be on the hunt (like Kraven!) for Black Costume Spider-Man, or is this an exclusive you can live without?