Ever since Hasbro revived the beloved Marvel Legends 6″ figures line a half decade ago, we've gotten very comfortable with the pattern of figures going up for pre-order via online stores 1-2 months before shipping. That's why many collectors (including me!) were thrown for a complete loop when this year's X-Men Legends started hitting stores a month and a half before online retailers! But have no fear, online buyers, the time has come: the Marvel Legends X-Men Warlock Series is now up for order online!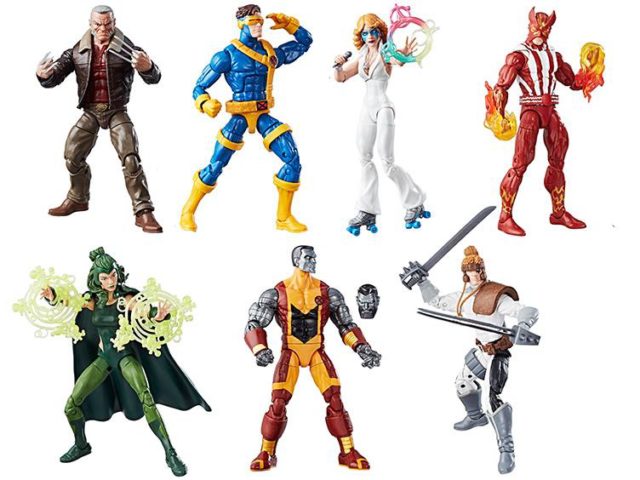 Within days of last year's X-Men Legends Juggernaut Series of 6″ figures going up for order, it was already apparent that the series was among the most popular and fastest-selling Marvel Legends waves ever. It was pretty obvious that there would be a second wave, and it was announced at SDCC 2016.
We had to wait seven months since most of the figures were revealed, but the Marvel Legends 2017 X-Men series finally arrived in February–but only in limited numbers at Target stores! Then in March, Walgreens got their turn.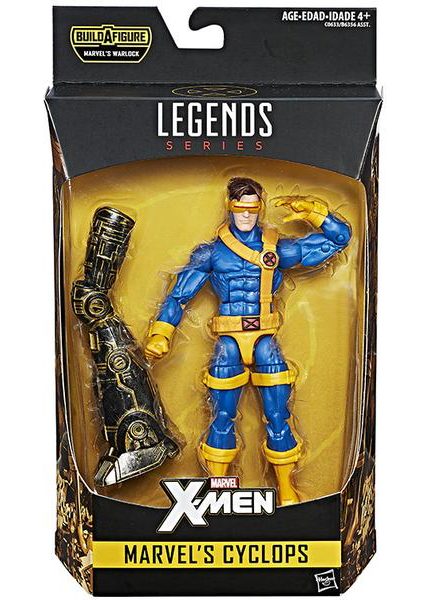 Finally, finally, those who don't have the time or interest in going out and searching locally are getting their own shot, though, as online stores like EE, BBTS and Woozy Moo are all finally able to list their X-Men Marvel Legends shipments this week!
This particular scenario is a huge departure from what we've become accustomed to, and not an entirely welcome one. I was lucky enough to get the one shipment of the Marvel Legends Warlock Series from my local Target, but otherwise I'd have been waiting an extra two months to get these figures myself.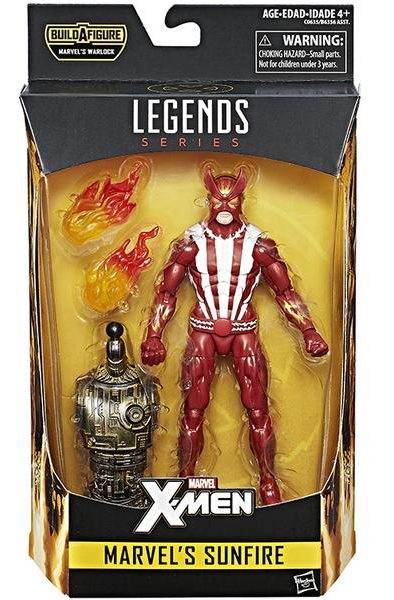 If brick and mortar stores receiving new waves before online shops can even take orders becomes the norm, that will have huge ramifications for the Marvel collecting world, so we'll have to keep an eye on future series to see how things progress.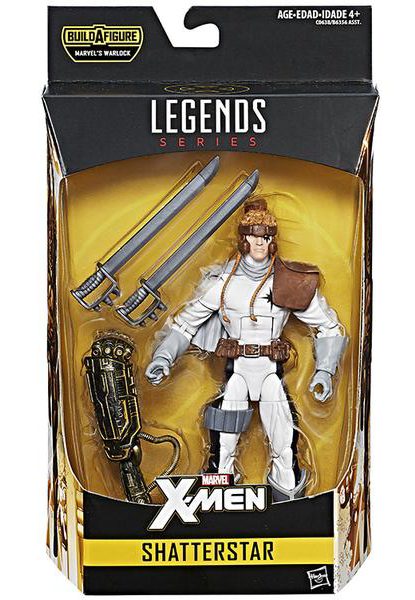 …Back to the X-Men, though!
It's hard to believe that it's been an entire year now since Hasbro unveiled the majority of last year's Marvel Legends X-Men Juggernaut Series, but it's true! That series will go down in Marvel Legends history as one of the most stacked series ever with Deadpool, Rogue, Wolverine and Cable all included, but this year's set is no slouch either, that's for sure!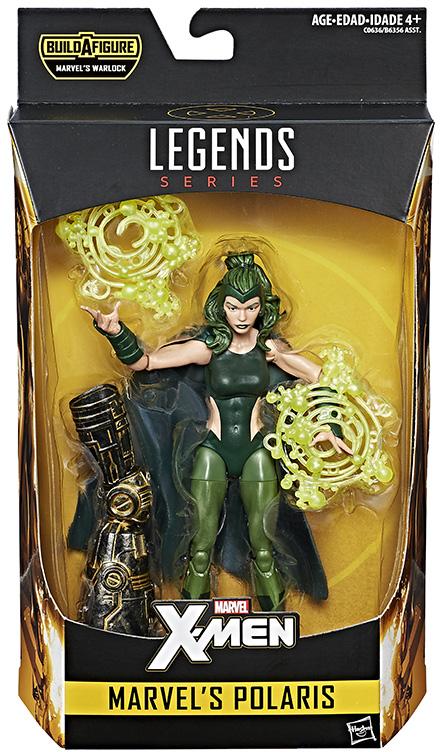 As soon as we learned back at NYCC that there were seven figures in the series and that the first-ever Marvel Legends Old Man Logan figure was part of the set, I was immediately certain what the case ratios for this series were going to be. And as expected, I was right…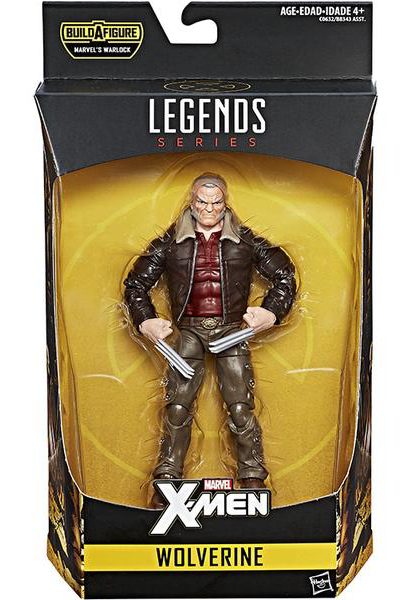 The case ratios for the Marvel Legends Warlock Build-A-Figure Series are as follows:
(2) Old Man Logan
(1) Jim Lee Cyclops
(1) Colossus
(1) Shatterstar
(1) Sunfire
(1) Dazzler
(1) Polaris
Build-A-Figure: Warlock (New Mutants)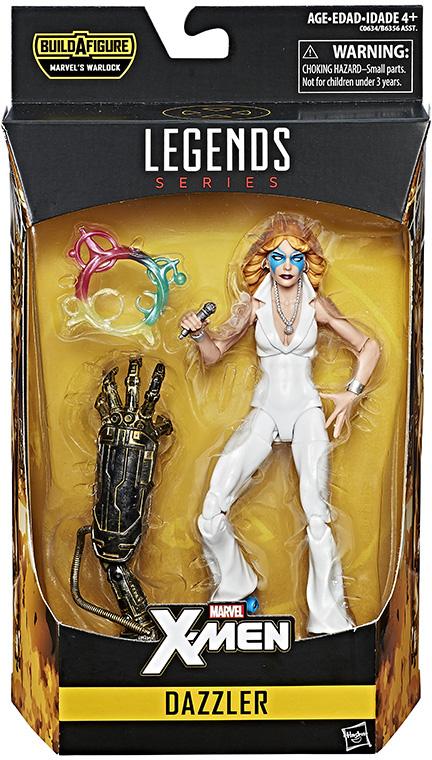 I'm pretty good at predicting which figures from a series are going to be the "hot" ones, but seeing as how this wave has been hitting in limited supplies since February, I don't think it takes a psychic to know that the most popular figures from this wave are the 90's Cyclops, Old Man Logan and Colossus action figures.
As far as pegwarmers go, that's slightly tougher to predict. Polaris and Shatterstar are rather popular with hardcore fans, although Sunfire has never been especially well-liked and Dazzler is one of the most mocked Marvel characters (particularly in this Disco costume with roller skates). Warlock is one of my favorite comic book characters ever, but it's unclear how much of a lure he'll be to get casual fans to buy every figure in the set to complete the Build-A-Figure.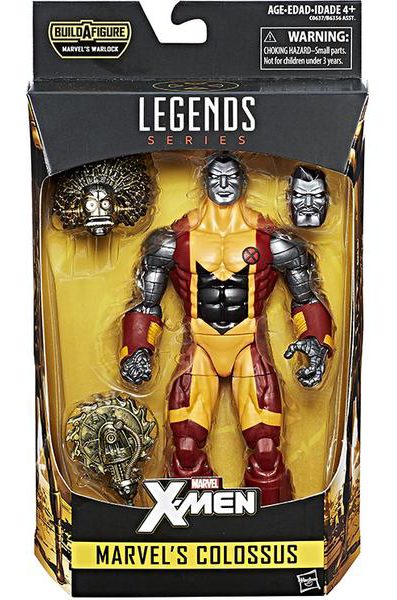 The Marvel Legends 2017 X-Men Series is now up for order online, and most online retailers are receiving and shipping their figures from this series this week. For those wanting to pick and choose individual figures (*cough* Cyclops Colossus Old Man Logan *cough*), I'll post Amazon links to the Marvel Toy News Facebook and Twitter Pages once those go up for order there individually, so stay tuned to our social media.
Were you able to find this year's wave of X-Men Legends figures at retail before they ever even went up for online order, Marvel collectors? If physical retail stores receiving their toys before online shops even put them up for pre-order became standard, how would that affect your own collecting habits?