At this point in my collecting life, I thought that I already had just about every Iron Man figure repaint that I'll ever need (though I will most certainly find space for more Hot Toys Iron Man House Party Protocol armors, should Hot Toys ever get around to releasing them). And then, Bandai had to go and announce this little gem. It may just be a repaint of the Iron Man Mark III armor, but the SH Figuarts Iron Man Age of Heroes Event Commemorative Color Version, but this is basically the Marvel Puzzle Quest Iron Man in perfect action figure form, making it a must-have for me…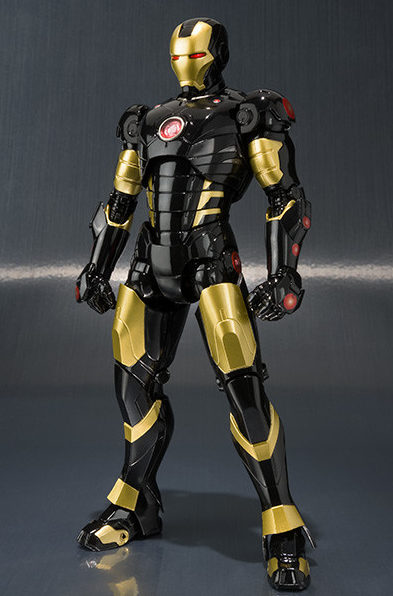 I've been playing Marvel Puzzle Quest off and on now for so long now that I honestly cannot remember when I started playing the game, though I think it was around the end of 2013 (this is relevant–just bear with me). My love for Marvel toys has always been derived from my love for the comic books, animated series and movies, but for the very first time,
a video game
made me care about characters and costumes that I otherwise wouldn't give a second glance.
Blade, Falcon and Daken are all characters I was totally indifferent to up until they became mainstays of my core teams in Marvel Puzzle Quest, and now I love all three. That garish white Magneto costume I hated in the comics? Adore it after using it thousands of times in MPQ.
And this weird black and gold Marvel NOW! Iron Man armor I loathed on sight in the comic books? Yup–now it's one of my favorite comic-based armors ever. Thanks, Marvel Puzzle Quest!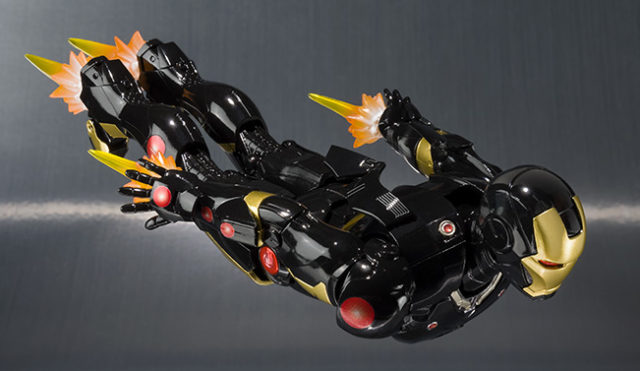 Unfortunately, the black and gold Iron Man armor failed to really catch on with fans, and its few representations in plastic such as the Kotobukiya Iron Man ARTFX+ statue ended up in the heavily-discounted bin. I wasn't sure that we'd see this armor in toy form again–but apparently, Bandai Japan thought differently!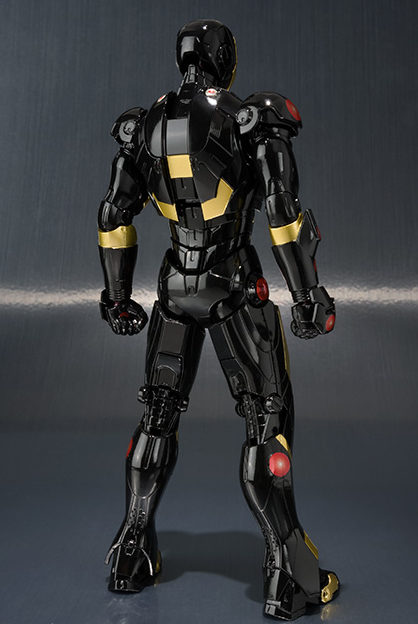 Bandai Japan will be selling an exclusive S.H. Figuarts figure as part of the Marvel: Age of Heroes Exhibition in Tokyo, Japan this month–and that figure is an exclusive SH Figuarts Iron Man Mark 3 variant in the Marvel NOW-like black and gold colors! Obviously the Iron Man Mark III movie armor isn't quite a match for the armor as it appears in the comics, but it is dang close and looks downright spectacular in these colors.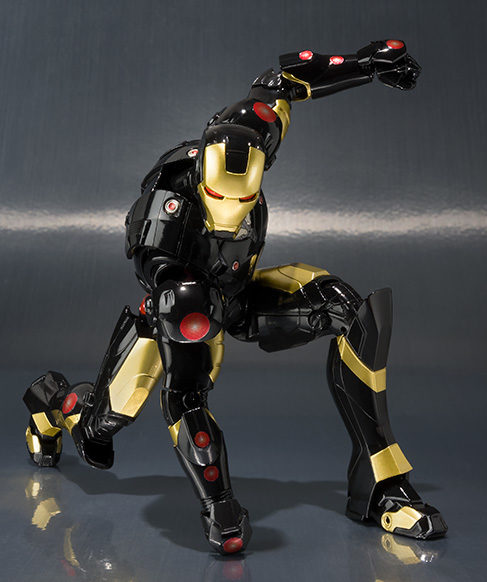 We've seen a couple Iron Man figures in these colors released by Hasbro and Sentinel (the one Hot Toys did lacked the red), but I think that this is the best-looking edition that there's ever been.The glossy black contrasts so beautifully with the bright red and shiny gold–I am utterly infatuated with this limited repaint (alas).
The 6″ SH Figuarts Iron Man Mark III Age of Heroes Event Commemorative Color Version figure will retail for 5,800 yen at the event (~$52 USD), but won't be available for order online in the United States or even overseas. Amiami, HLJ, and other like stores won't be receiving this figure, so you'll have to hunt it down on the aftermarket or find a proxy store in Japan to import it from if you want it (I do).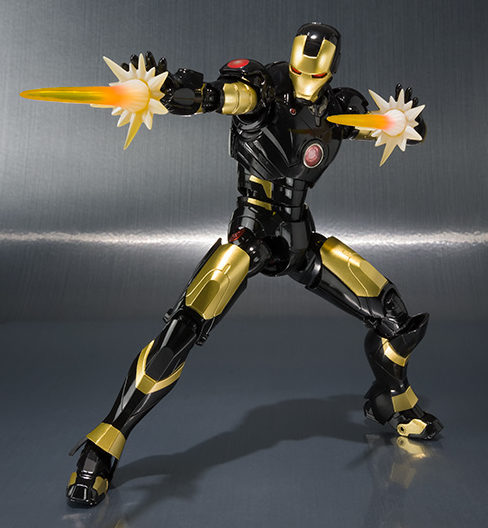 The Marvel: Age of Heroes Exhibition takes place in Tokyo from April 7th 2017 to June 25th 2017. If you happen to be in Japan during the event, you might want to stroll by and pick one of these beauties up (and get one for me while you're at it). I haven't found any online stores yet that will be reselling this exclusive, but I'll post an update when (if) I see it up for grabs anywhere.
I have a suspicion that nobody is as hyped about this exclusive variant as I am, but is anyone else out there looking forward to the release of this S.H. Figuarts Age of Heroes Iron Man Mark 3 figure? If so, how much are you willing to spend to pick up what's likely to ultimately be among the rarest Marvel Figuarts figures ever released?