Square-Enix caught me off-guard at New York Toy Fair 2017 in February when they revealed two new unpainted prototypes from a figure line I legit thought was dead: the Marvel Play Arts Kai Variant series! We haven't had any updates or news on either figure since they debuted at the show–at least, not until one was solicited for pre-order today! The most iconic X-Men villain of all-time is on the way-–Square-Enix Marvel Play Arts Kai Magneto is now up for order!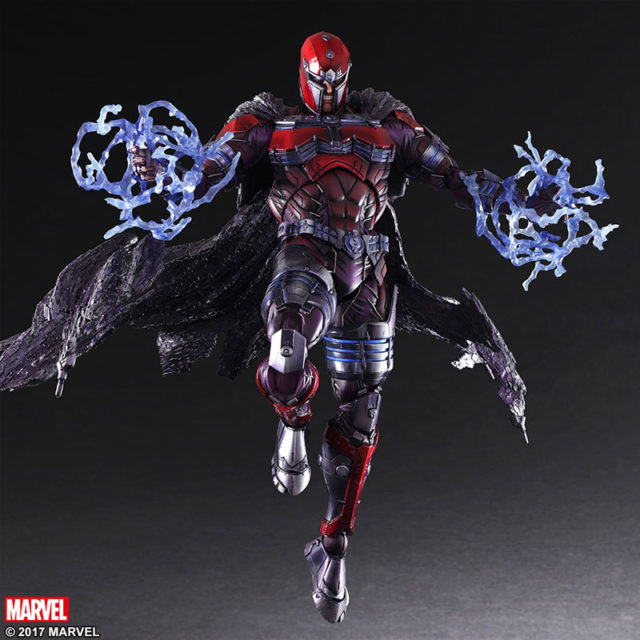 Just when I think it's all over for the Play Arts Marvel figures line, Square-Enix defies my expectations by introducing a few more! And at the 2017 Toy Fair, those "few more" turned out to be Magneto and Doctor Strange.
We'll have to wait a while longer to see the painted prototype of Play Arts Doctor Strange, but Square-Enix fully-revealed the Master of Magnetism today when they allowed retailers to start taking orders for Magneto!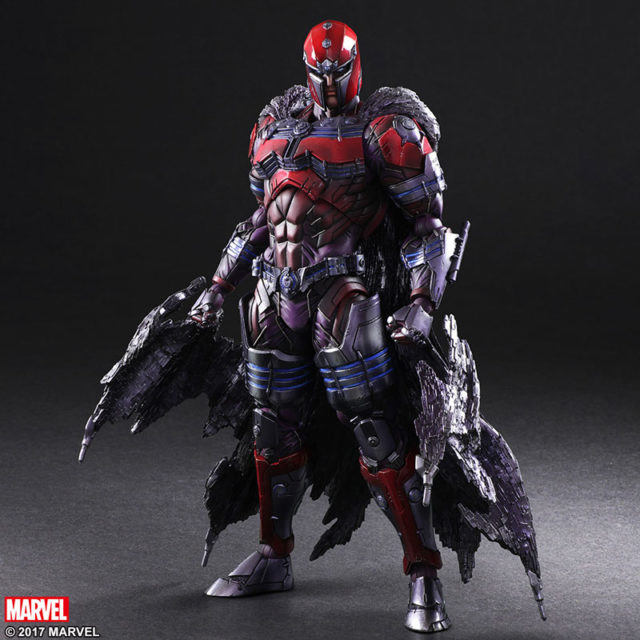 When I saw the Magneto Play Arts Kai figure at Toy Fair, I was impressed with the sculpt of the figure, but wanted to reserve judgment on it until I got to see what sort of paint deco Square Enix ultimately decided to go with (as some of their color choices have been a little… questionable).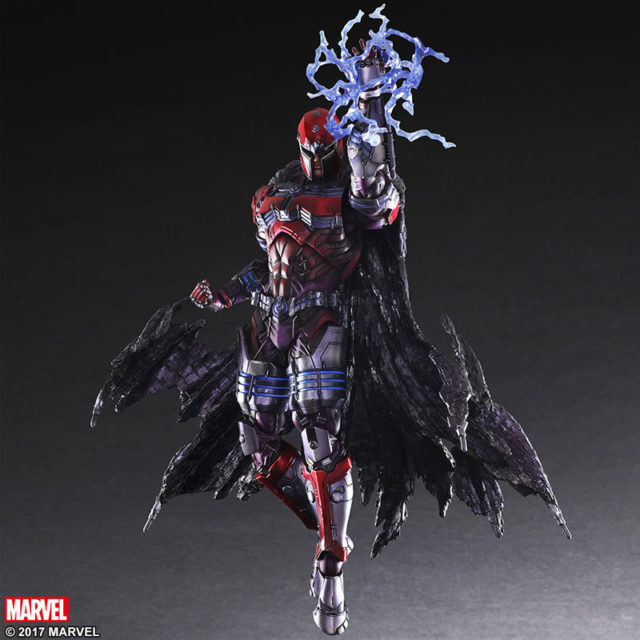 Turns out I needn't have worried, though–Play Arts Kai Magneto's color scheme looks absolutely awesome. In fact, since he's an armored character to begin with, the PAK style actually suits Mags better than perhaps any other figure in the entire line thus far!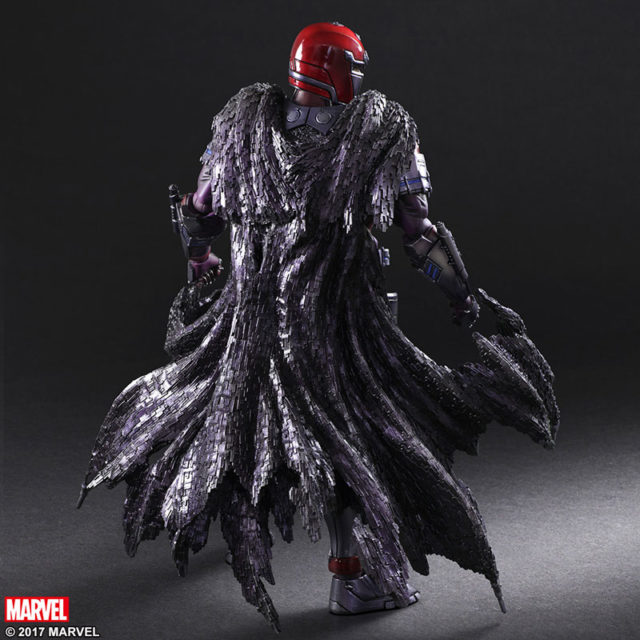 Other than on the Bowen Designs Action Magneto statue, I've never especially cared about Magneto's cape, but Square Enix's take on the cape looks great on this figure. Look at that rich sculpting detail! Definitely an unexpected high point of a very cool figure.
While not as accessory-rich as some Marvel PAK, Magneto will have a decent selection of accessories, including an alternate teeth-gritting face, three pairs of interchangeable hands, the ubiquitous display base figure stand, and a pair of cool magnetic energy effects pieces.
The major down is that this figure will carry the usual Play Arts Kai retail price of (barf) $150 in the U.S. That's not a terrible price for a 10.6″ 100% unique-molded figure, but it's not exactly a price that many collectors are excited about paying either.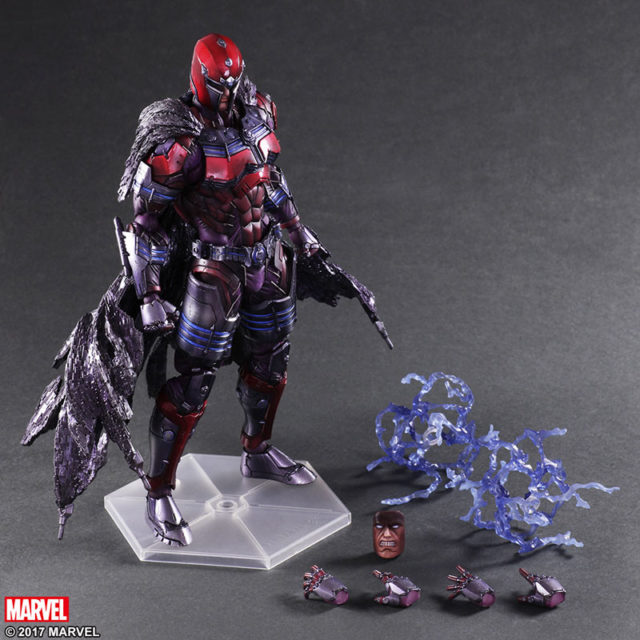 The Magneto Play Arts Kai figure is now up for order, and is scheduled to be released in July 2017. As of writing, I've only seen him listed in the U.S. from WoozyMoo, where he's being offered with free shipping, though I'm sure the other popular U.S. online toy retailers will have him posted in the next couple days.
What do you think of the Square-Enix Magneto PAK figure, Marvel collectors? Have you been collecting this line and plan to continue, skipping this series altogether, or being choosy about Play Arts Kai but making an exception for the Master of Magnetism?