Every time I think that the Marvel Play Arts Kai Variant figure line is over and Square-Enix is done taking my money, they pull me back in! I really, truly thought that the Play Arts Kai Deadpool and Wolverine figures that went up for sale since last summer were the end of Marvel PAK, but it looks like the line has some life left in it! At New York Toy Fair 2017 last month, I was lucky enough to see the Marvel Play Arts Kai Magneto and Doctor Strange figures revealed in-person!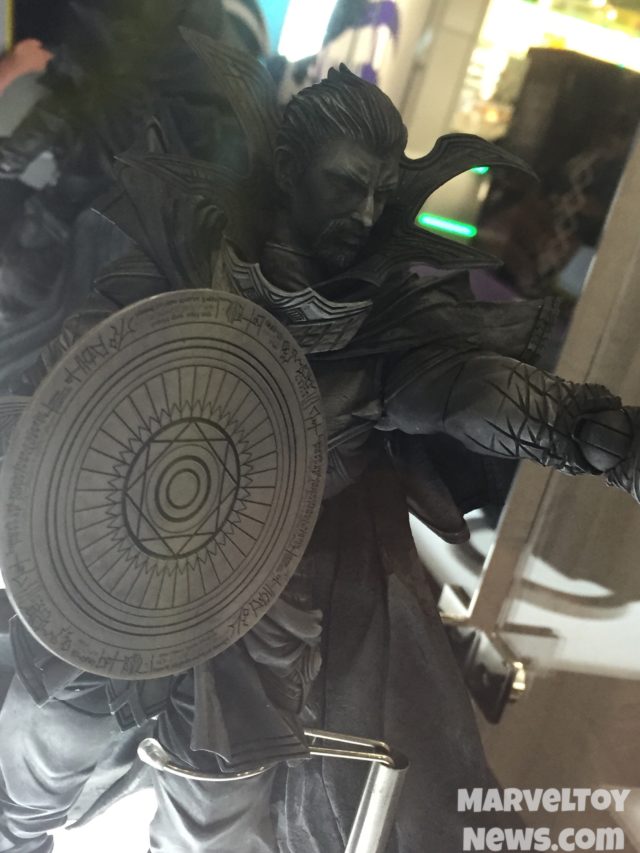 When I'm on the floor at Toy Fair or a Comic Con, I'm like a crazed moth fluttering back and forth between booths at light-speed trying to take in anything and everything new.
And so, though I legit hadn't intended to visit the Square-Enix booth at the 2017 Toy Fair right off the bat, I ended up seeing their two newest Marvel Play Arts Kai figures within the first five minutes that the floor was open. And though the two new reveals aren't characters I would have expected, they're definitely ones I'll be buying!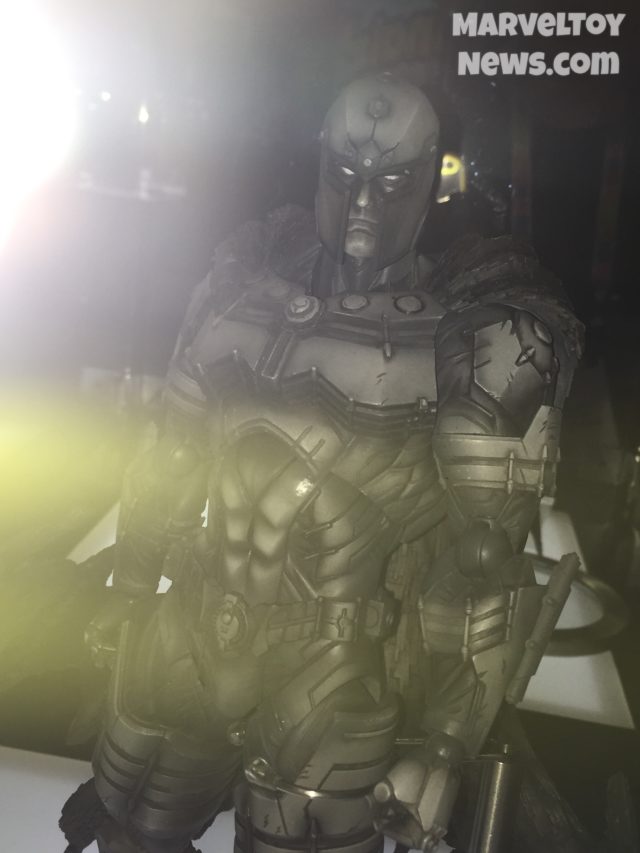 First up, we've got the third character from the X-Men family to receive a Play Arts Kai figure–and only the second villain in the whole line–Magneto!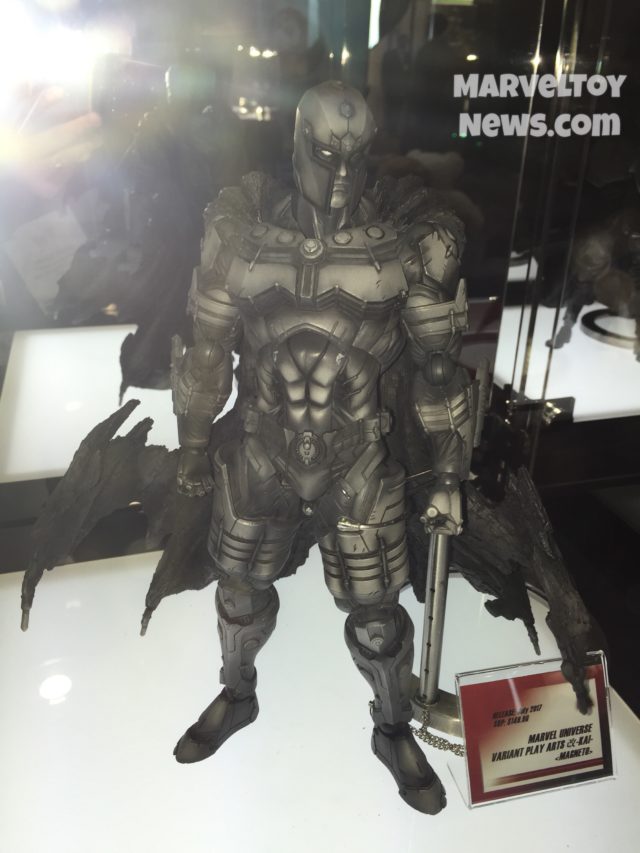 Magneto is in the upper-echelon of popularity as far as both X-Men characters and villains go in the Marvel Universe, so it's not particularly shocking to see Mags getting the PAK treatment after Wolverine and Deadpool.
Square-Enix's proclivity for armoring up their Marvel characters definitely meshes well with Magneto's character design, and Play Arts Kai Magneto looks awesome in his armored look!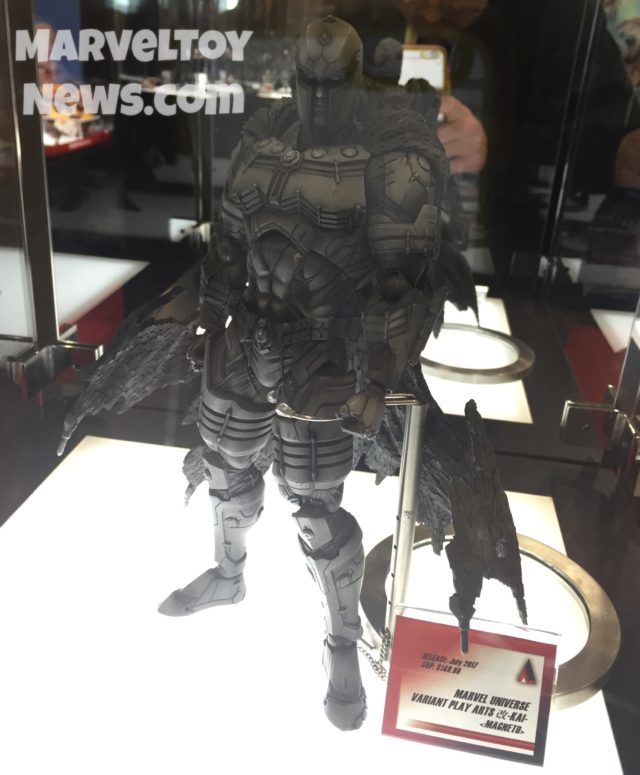 This is easily one of the most "natural" interpretations we've seen from Square-Enix thus far.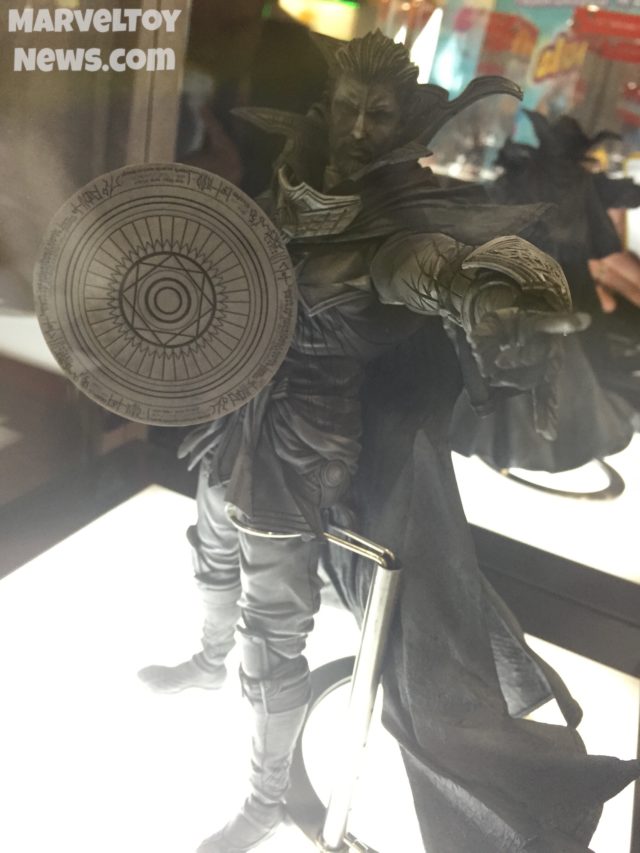 The other new figure that debuted at New York Toy Fair 2017 was the Play Arts Kai Doctor Strange figure.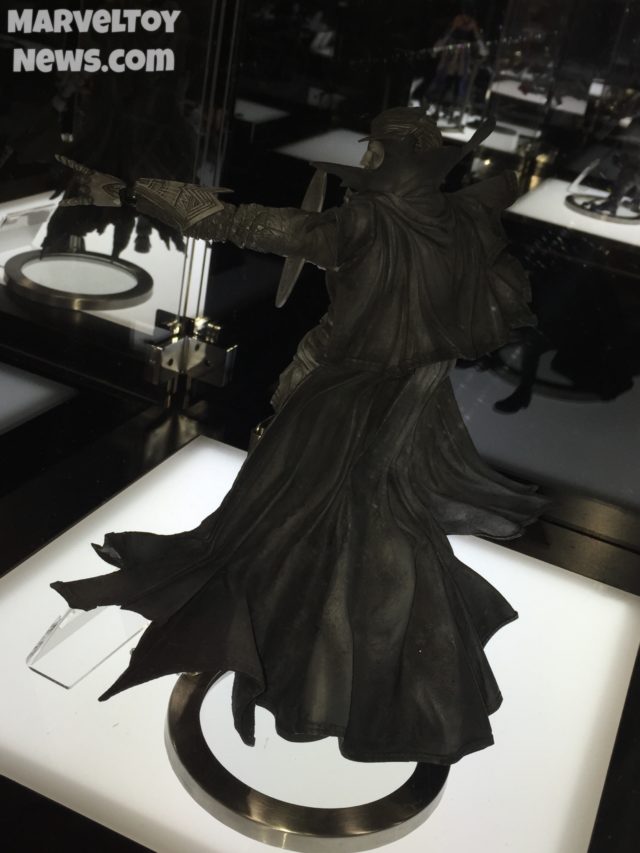 I should have expected a Doctor Strange Play Arts Kai if the line was going to continue, but he honestly never crossed my mind (perhaps because I've tried really hard to put the Doc's movie far out of my mind).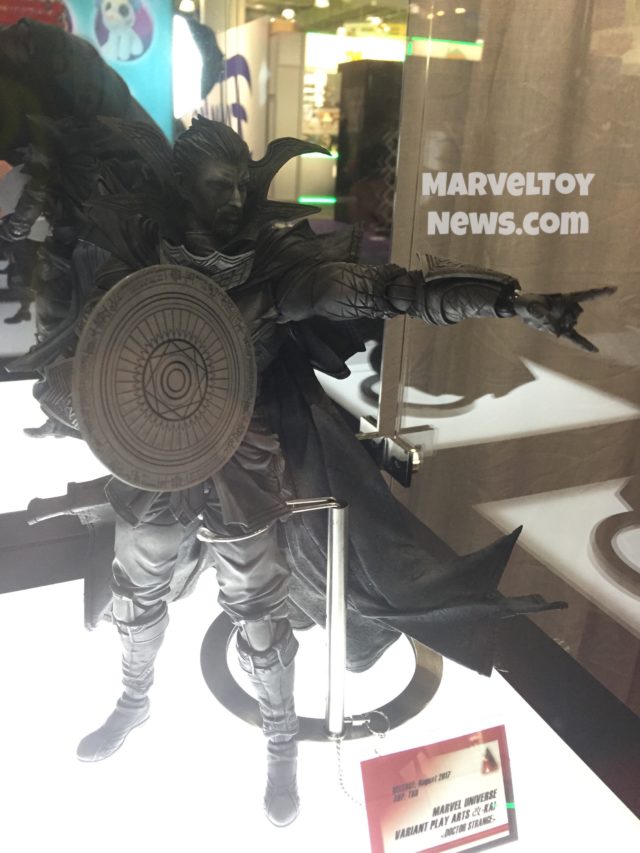 Square-Enix is breaking a bit from their own norms with the Play Arts Doctor Strange figure, as he's almost totally covered in layers of robes with very little armor to be found. I'm totally cool with that, as an armored Doctor Strange would be a step too far, in my opinion.
The detailing on the magic effects piece rune the Doctor Strange PAK figure is holding looks tremendous, and I'm very much looking forward to seeing how it looks once it's cast in (I assume) translucent plastic.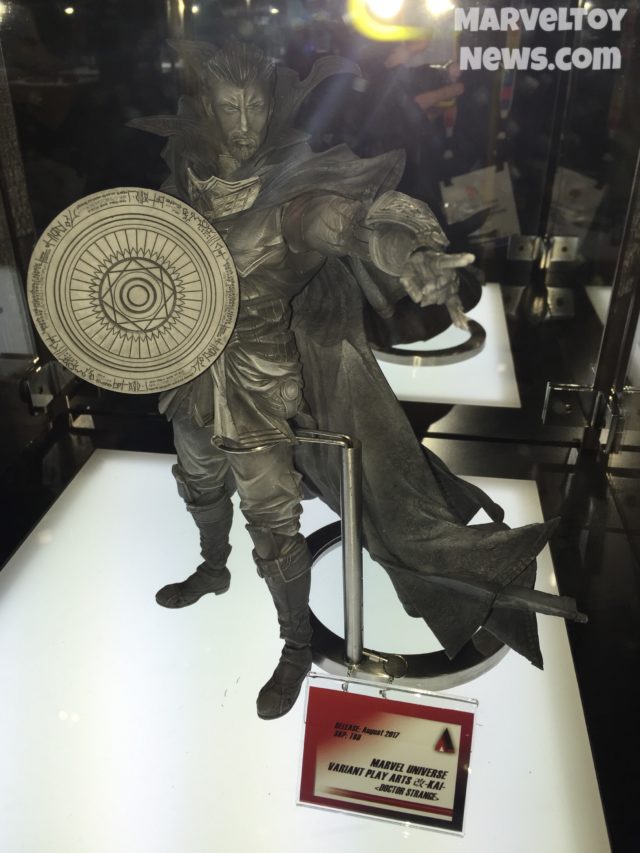 Play Arts Kai Deadpool and Wolverine are currently up for order and expected to be released this spring, with Magneto and Doctor Strange scheduled to be released in July 2017 and August 2017 (respectively). I'll post an update with order info and official photos of both new figures painted once made available by Square-Enix.
Are you pleased to see the Play Arts Kai Marvel figure line continuing for another year, Marvel collectors? What do you think of the unpainted prototypes of Magneto and Doctor Strange, and do you have your eye on adding either character to your own collection?