I'm slowly but surely working my way through the last of the photos and new that I compiled while at New York Toy Fair 2017 last month, but there's one company that definitely wasn't going to wait for my slow behind to catch up: NECA! In fact, NECA wasn't waiting for anybody's news coverage to catch up, because they debuted their two newest Marvel quarter-scale figures at Toy Fair and then had them up for order the very next day: the 18″ NECA Daredevil & Movie Doctor Strange figures are now up for order! (And for the moment, you can use code "RSDEAL17" on EE to get either one for under 85 bucks shipped…)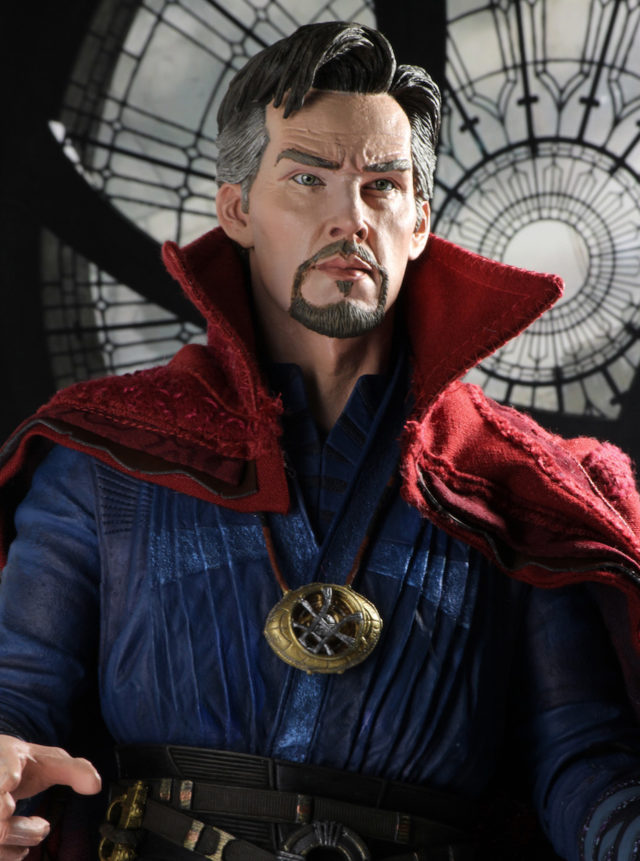 Going into the 2017 New York Toy Fair last month, I had a
pretty good
idea of what we were going to see from Hasbro Marvel Legends due to the huge amount of leaks, plus the extensive number of items Hasbro previewed themselves leading up to the show.
But who I really, truly, had no idea what to expect from, was NECA! And so, I went into the NECA Booth at the 2017 Toy Fair with no expectations at all and was very surprised–and impressed–with their pair of major reveals.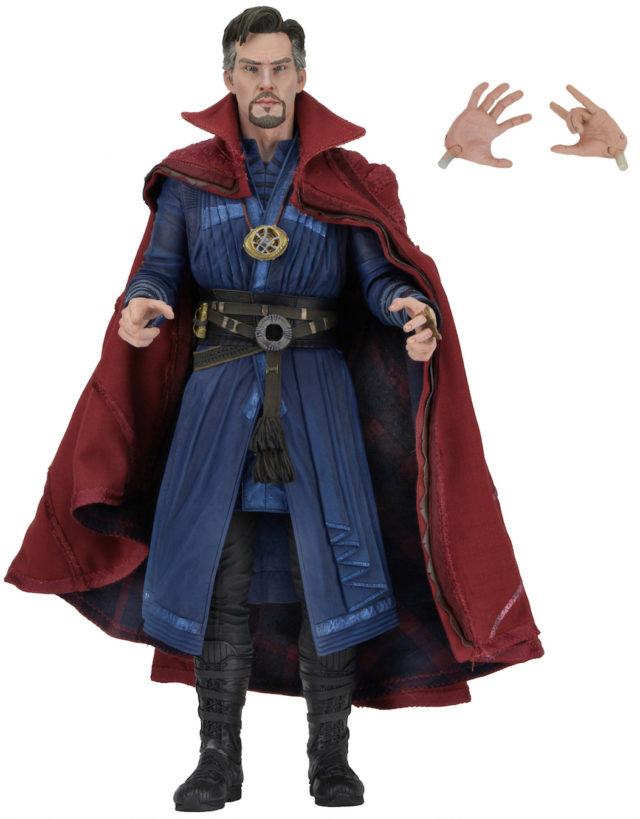 The 18″ NECA Doctor Strange figure was the first thing that caught my eye immediately upon entering the booth. As we never got movie-based 1/4 figures from MCU movies like Ant-Man or Guardians of the Galaxy, it never occurred to me that NECA would choose to tackle a movie Doctor Strange figure!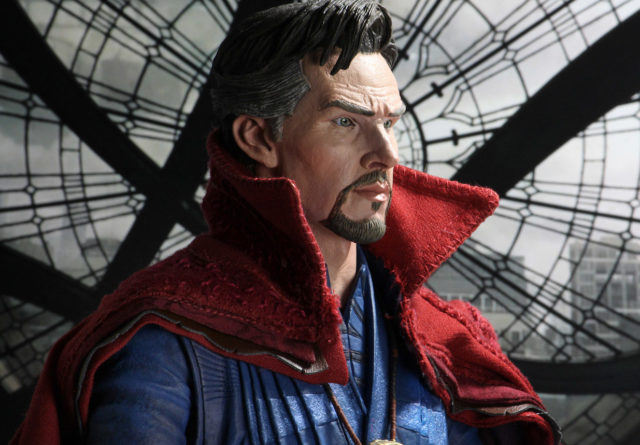 As it so happens, though, not only is NECA attempting a Benedict Cumberbatch Doctor Strange 18 inch figure–they're knocking him out of the ballpark! The Benedict Cumberbatch likeness is fantastic, particularly for a $100 MSRP quarter-scale figure!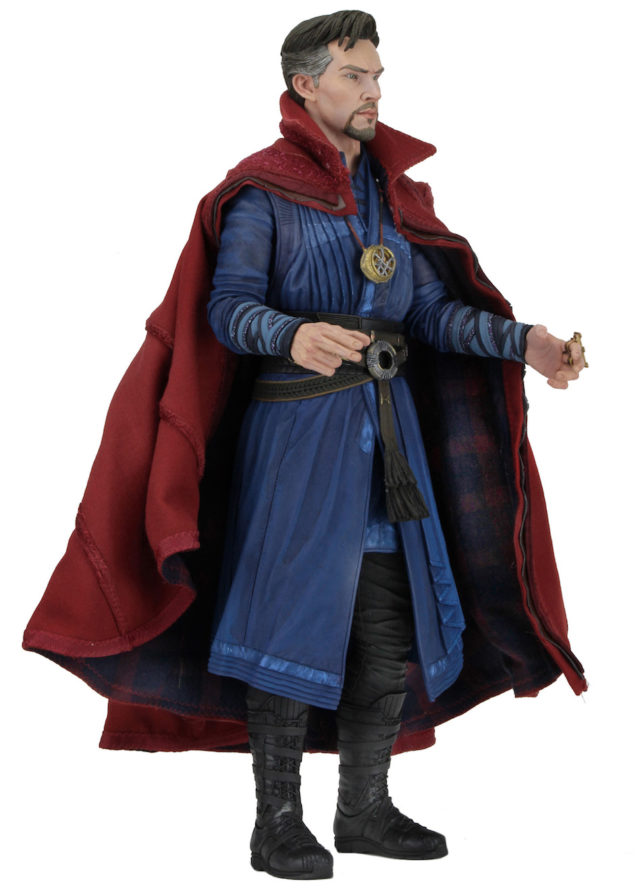 In fact, this figure is a winner all-around with 25 points of articulation and some great accessories: interchangeable hands, a removable Eye of Agamotto, a Sling Ring (the worst name ever) and even a soft goods fabric Cloak of Levitation with interior wire mesh for posing!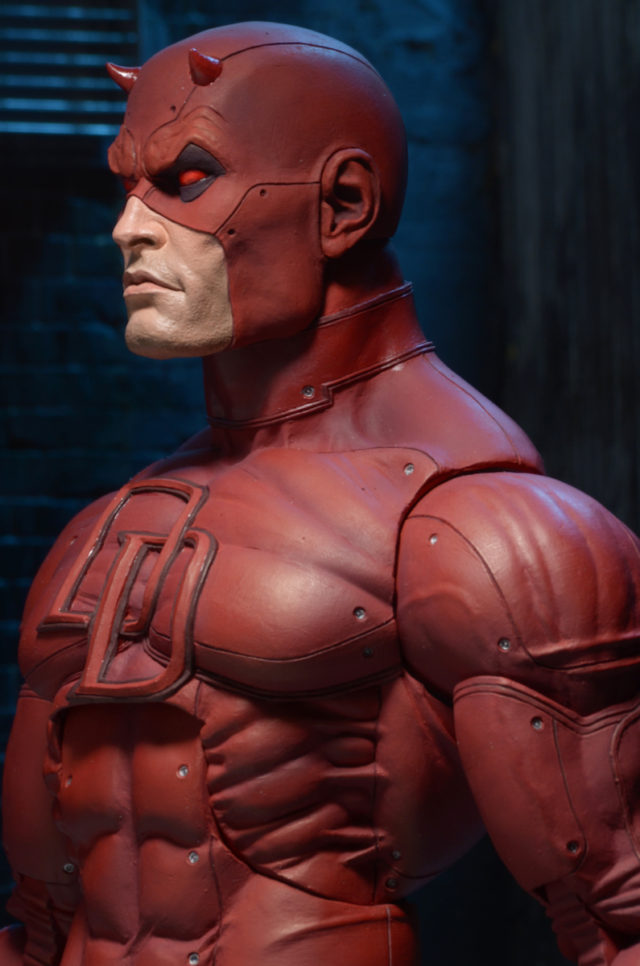 Comic book-only fans aren't being left out in the cold either, though, as the NECA Daredevil 18″ figure premiered at the show as well. I'm not a big enough fan of Daredevil to need a big 1/4th scale figure of him, personally, but I expect those who are will love this.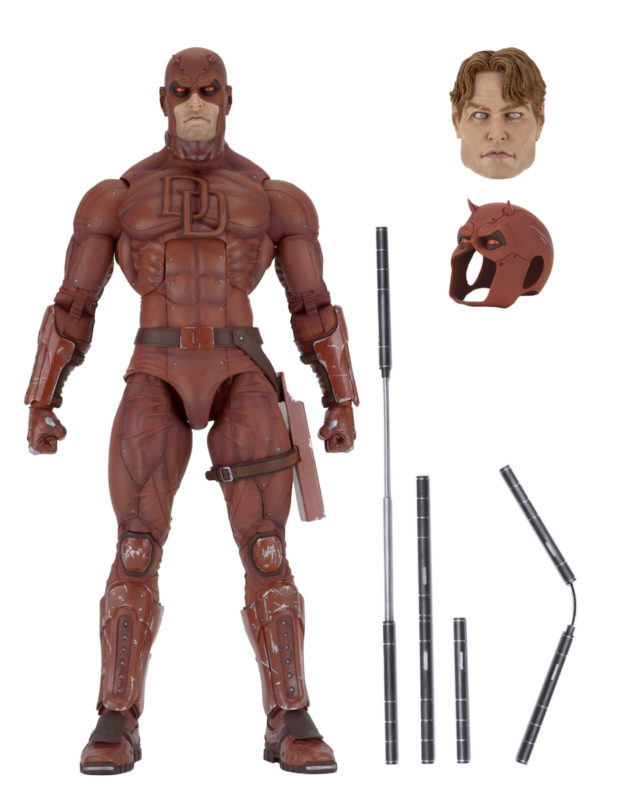 I imagine NECA would have preferred to do a Netflix Daredevil if licensing wasn't a thing, but I think this is a slick-looking comic Daredevil (albeit possibly one who's too buff for some fans' tastes).
DD's not encumbered by all of Doctor Strange's robes, so he gets 30 points of articulation (more than the Doc) to go with his accessories stash of alternate Matt Murdock head, billy club, batons, nunchucks and removed Daredevil mask. That's quite a generous amount of extras for a super-articulated figure at this scale and price-point!
The NECA Doctor Strange and Daredevil 1/4 figures are now up for pre-order, and are scheduled to be released in July and September 2017, respectively. EE has the best deal on both figures, because not only are they offering free shipping on what are very heavy and large figures (probably a shipping savings of about 20 bucks), but you can use code "RSDEAL17" to save $15 on one of the figures now. It's a limited-time use code and you can only use it once, though, so choose wisely!
How do you like the latest pair of NECA Marvel 1/4 figures, Marvel collectors? Are you planning on picking up the movie-based Doctor Strange and/or comic-based Daredevil figure? Now that NECA Toys is starting to branch out into some of the secondary characters in the MU, what characters would you like to see get the 18 inch treatment next?