It is not an exaggeration to say that fans have been demanding Netflix Marvel Legends figures from Hasbro for nearly two years now. Since the day the first season of Daredevil episodes hit Netflix, fans have been screaming out for super-articulated figures. And this year, Hasbro is finally delivering with not just Daredevil, but a whole series of Marvel Legends Netflix 6″ figures! And while we didn't see the entire wave today, we did see four of the heavy hitters, including Daredevil, Elektra and The Punisher…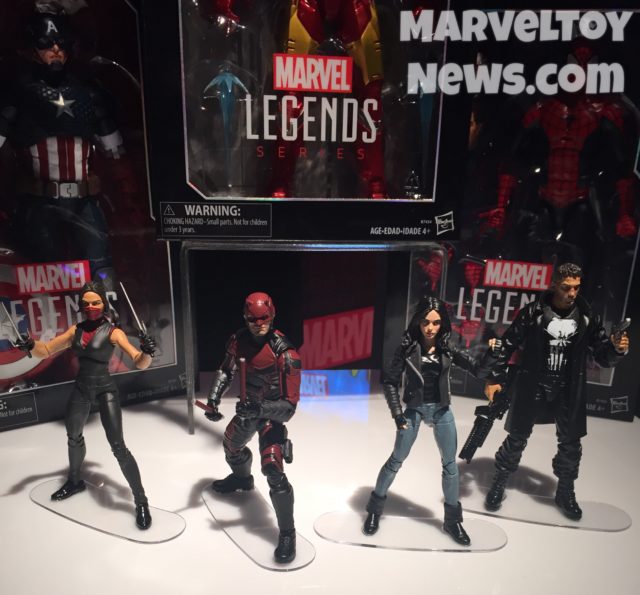 Hasbro dropped the collective jaw of the Marvel Legends collecting community when they teased Marvel Legends Jessica Jones and Punisher figures way, way back at San Diego Comic-Con 2016.
It's been over half a year since we've seen those figures or had any other official teases from Hasbro, but they decided to play at least part of their Netflix hand at New York Toy Fair 2017 today!
The four figures shown for the Hasbro Netflix Legends 6″ series of action figures are:
Daredevil
Elektra
Jessica Jones
The Punisher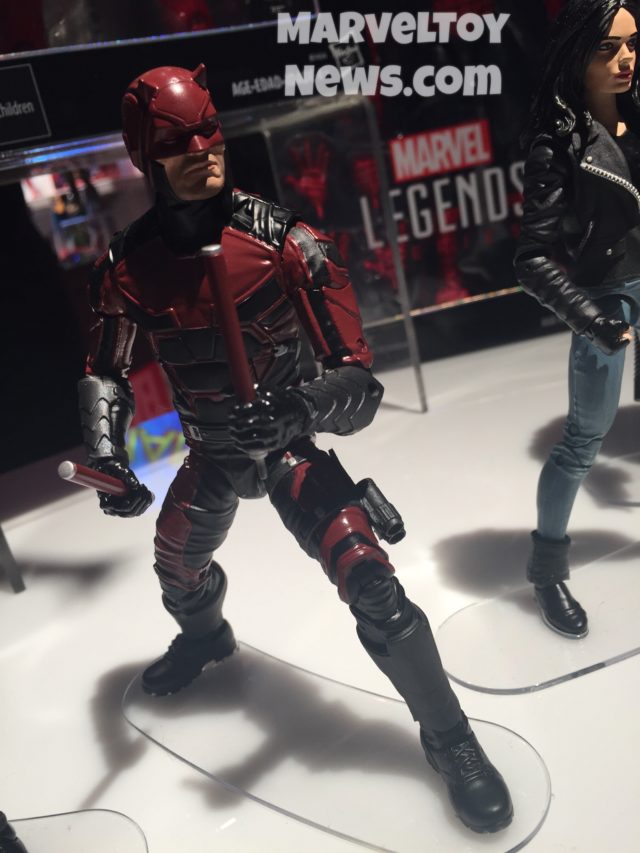 We're going from zero super-articulated Netflix Daredevil figures to three this year with Hasbro, Mezco and Hot Toys all releasing their own Daredevil action figures!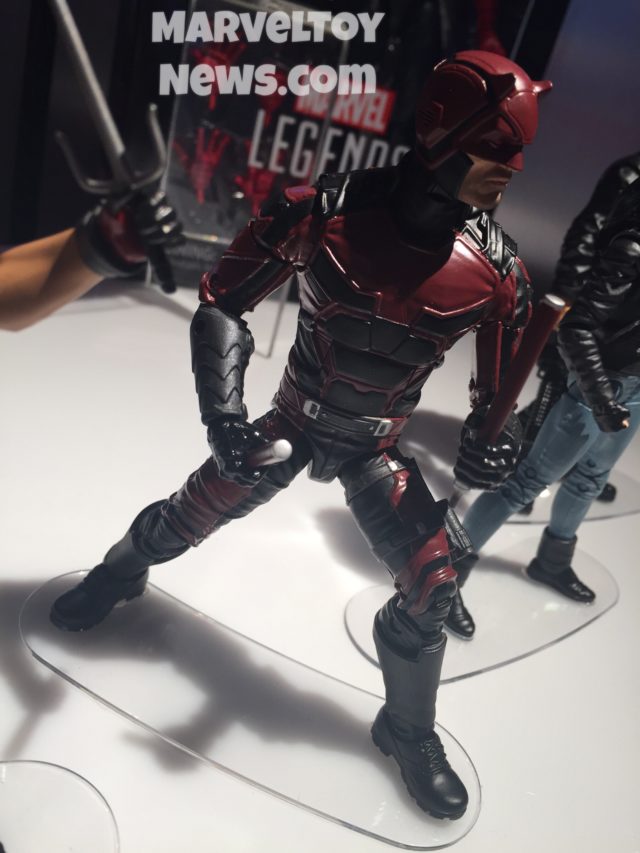 Hasbro's is the only fully-sculpted one of the trio, though, and I think he looks pretty fantastic.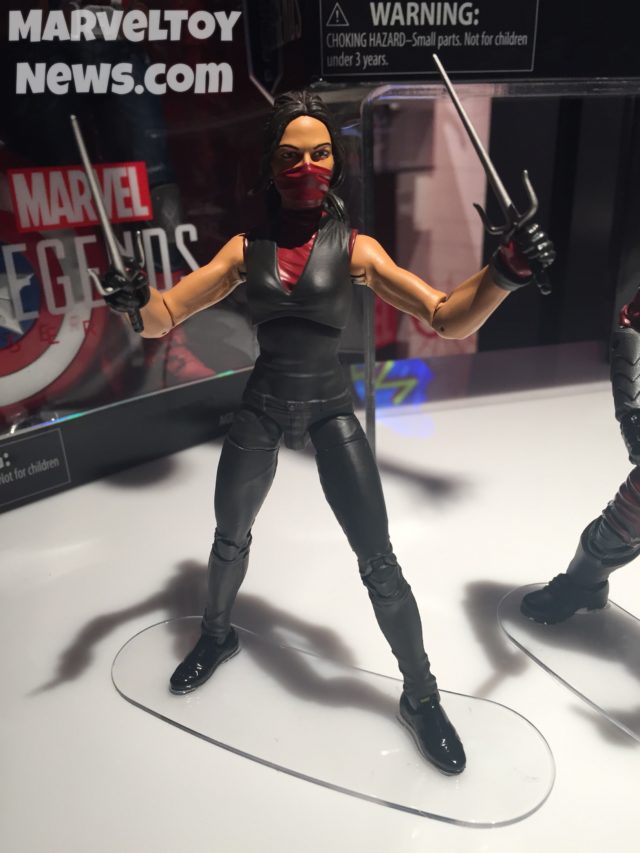 I wasn't entirely sure if we would see a Marvel Legends Elektra Netflix figure released by Hasbro, but my doubts have been totally dispelled now, haven't they?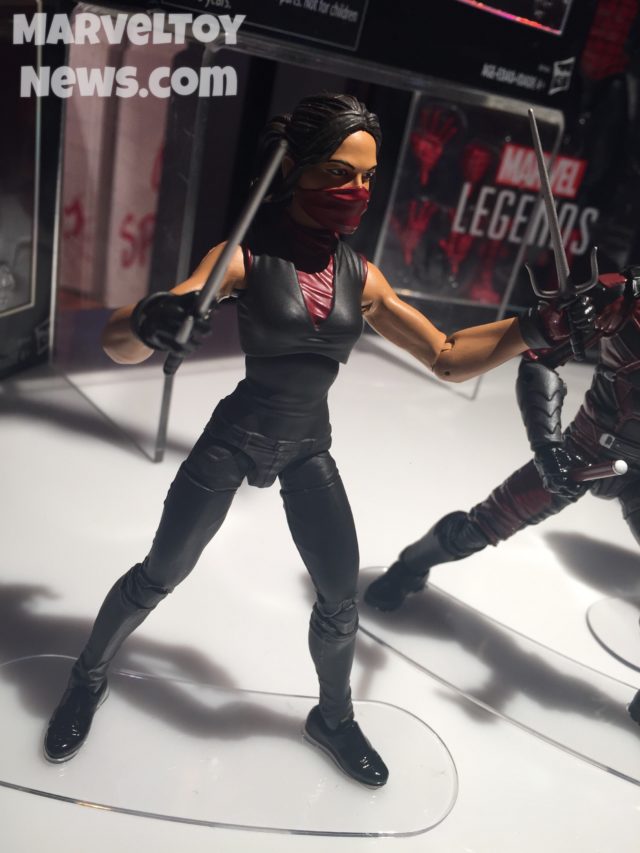 Hasbro didn't bring it along to the show, but I heard that Elektra will come with an interchangeable unmasked head, so we can better see the actress's likeness. Thanks, Hasbro!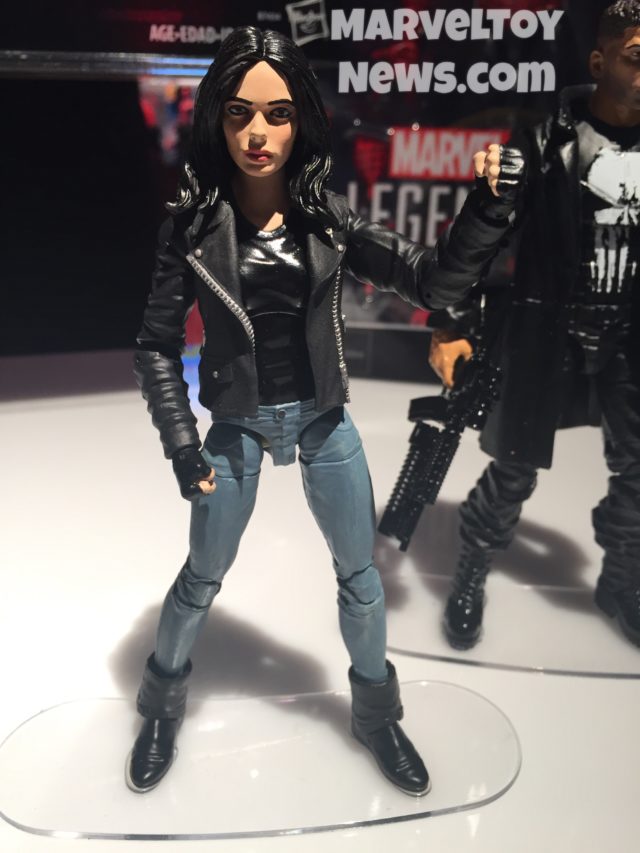 The last two figures look pretty much the same to me as they did at SDCC 2016 last July: Jessica Jones and The Punisher.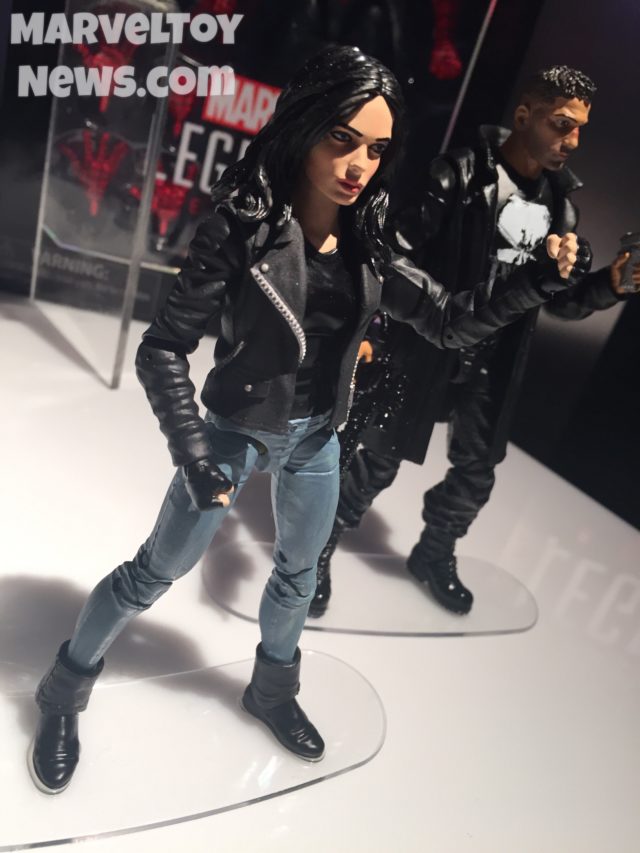 Jessica Jones has gotten really shafted when it comes to collectibles thus far, so props to Hasbro for developing what looks to be a near-perfect (if not perfect) Marvel Legends Jessica Jones.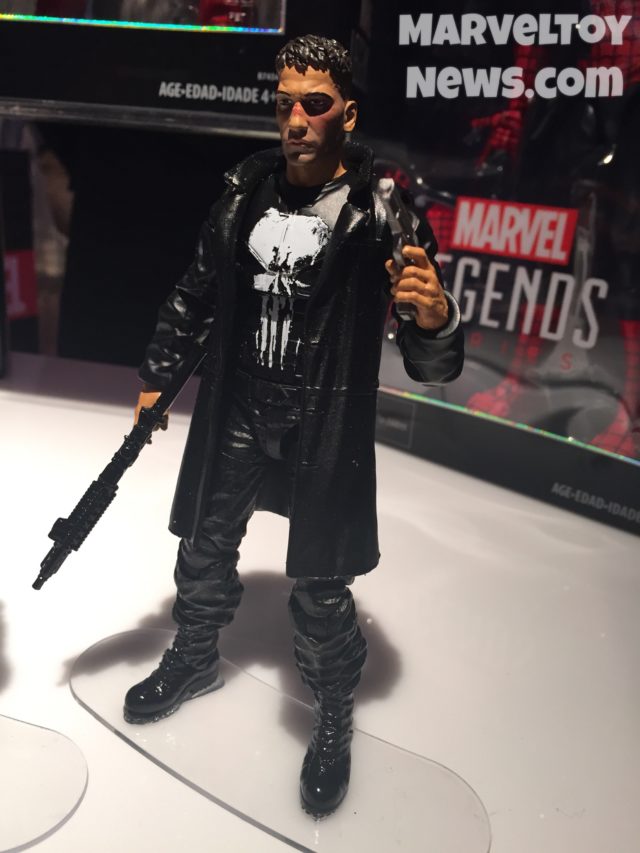 Meanwhile, the Marvel Legends Netflix Punisher looks ever so close to a home run to me, with a nice trench coat and a lot of intricate sculpting detail.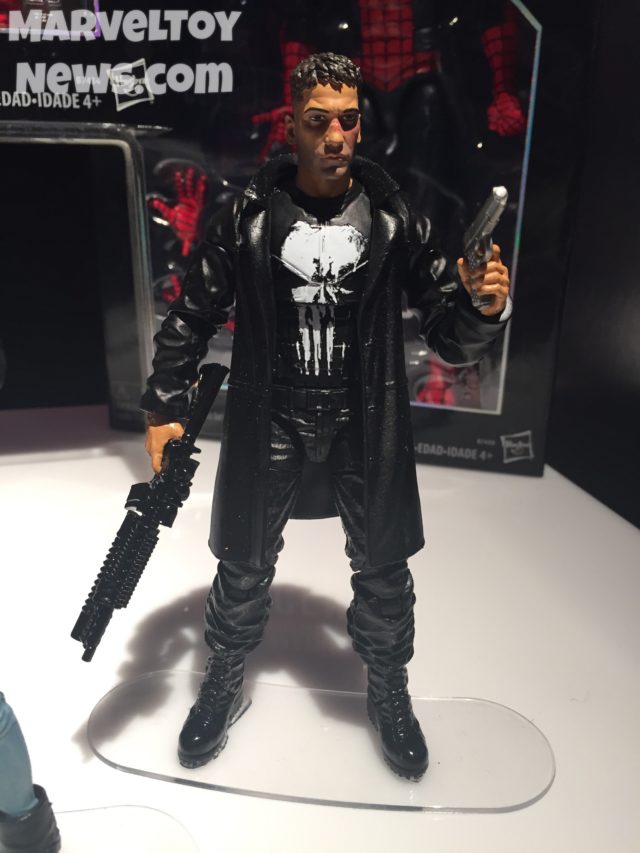 Unfortunately, this 6″ Punisher Legends figure has the most bored-looking zombie stare I can ever remember seeing on a Frank Castle figure. Hopefully that gets tweaked before production, because otherwise his figure is looking good.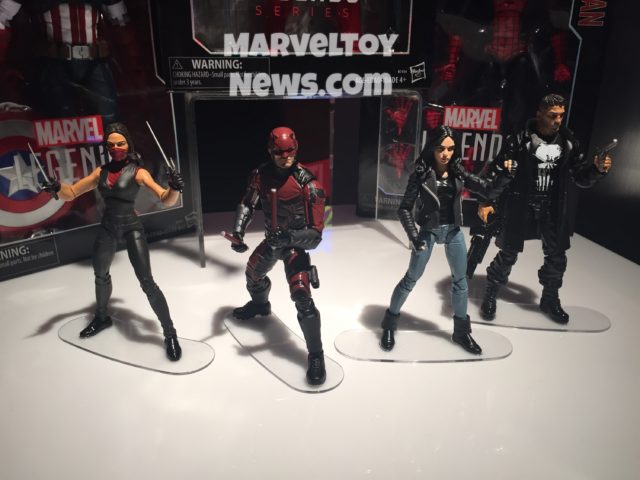 The Hasbro Marvel Legends Netflix Series is scheduled to be released in Fall 2017. It seems logical that Luke Cage and Iron Fist would be in this wave as well, but if they are, we sure haven't seen them yet. I'll post an update to the Marvel Toy News Twitter and Facebook Page when more details about this wave are available.
Now that we finally know beyond a shadow of a doubt that they're coming–and loosely when–what do you think of the Hasbro Netflix Marvel 6″ figures? Are there any must-haves for you in this series, or are you sticking to comic and/or movie characters?