UPDATE 7/10/2017: We've been hearing about an August 1st order date for the Marvel Legends Netflix Series since last month, but it looks like that's no longer true! Cases of the Marvel Knights Legends Man-Thing Series are now up for order online, with the case assortment confirmed that I reported in this article over the weekend!
Now that most collectors have managed to complete their Marvel Legends Spider-Man Homecoming and Guardians of the Galaxy Vol. 2 figure collections, it's time for a nice respite for all our wallets, right…? Wrong! The Marvel Legends Netflix and Thor Ragnarok series go up for sale online August 1st, and while we've got to wait a bit longer to order them, reports have begun to come in revealing the case ratios for each wave…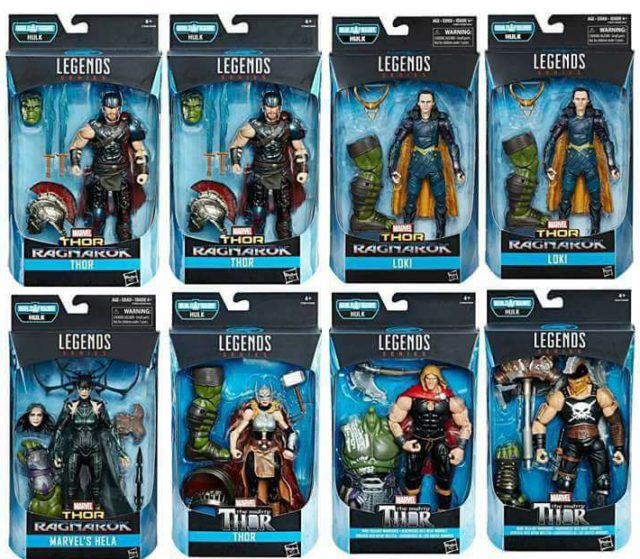 The confirmed case assortment for the Thor Ragnarok Legends has only been circulating for a couple days, but I've already heard quite a few grumbles about these ratios. That said, I think Hasbro picked what's probably the best possible figures to double-pack in this case:
(2) Ragnarok Thor Movie Figure
(2) Ragnarok Loki Movie Figure
(1) Lady Thor Jane Foster
(1) Ares
(1) Odinson [Young Thor]
(1) Ragnarok Hela Movie Figure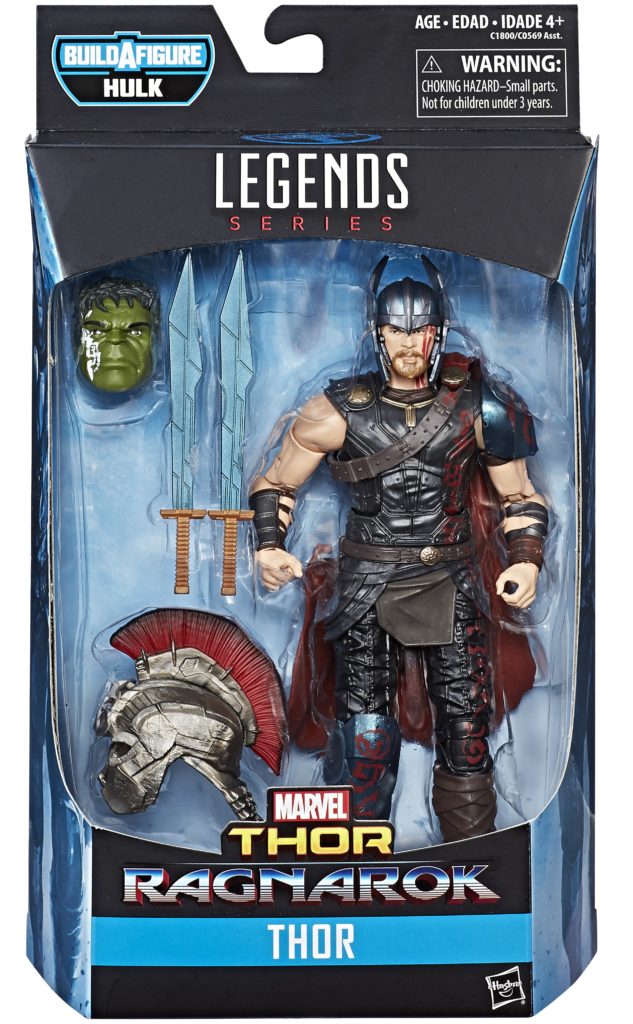 The two figures coming at two-per-case are the new movie version figures of Gladiator Thor and Loki. While Thor's sales traditionally haven't set the world on fire, this is his series and pretty much everybody is gonna want this Gladiator Thor to match up against the Gladiator Thor Build-A-Figure.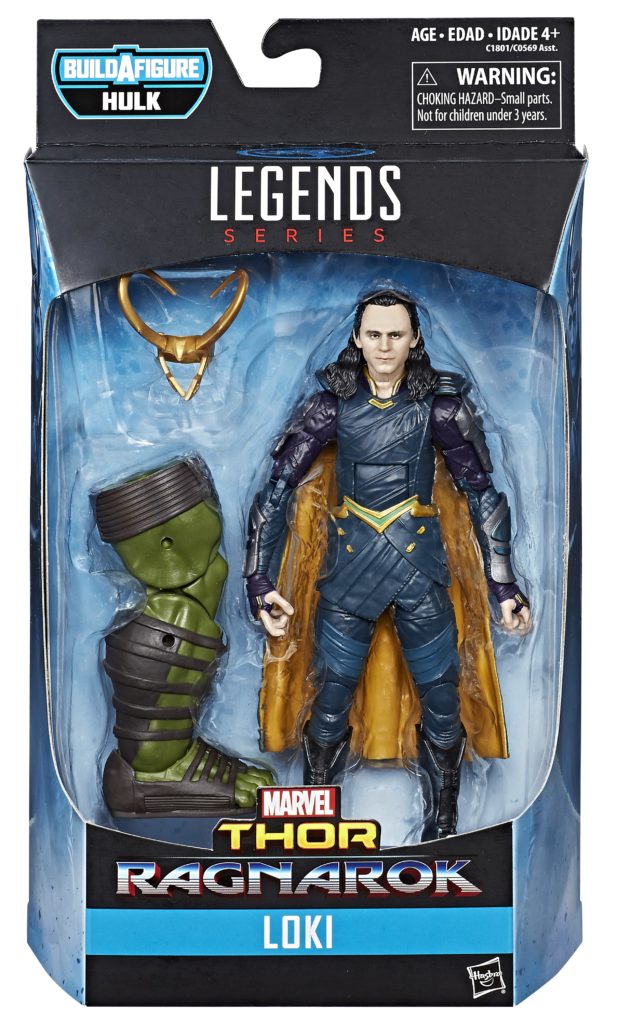 Meanwhile, Tom Hiddleston Loki is the most popular MCU villain by a huge margin. Tom Hiddleston has a humongous fan base, and the last time a movie Loki 6″ figure was available as a non-exclusive was never, so I think making double the amount of movie Loki as the comic-based characters is unquestionably the right move.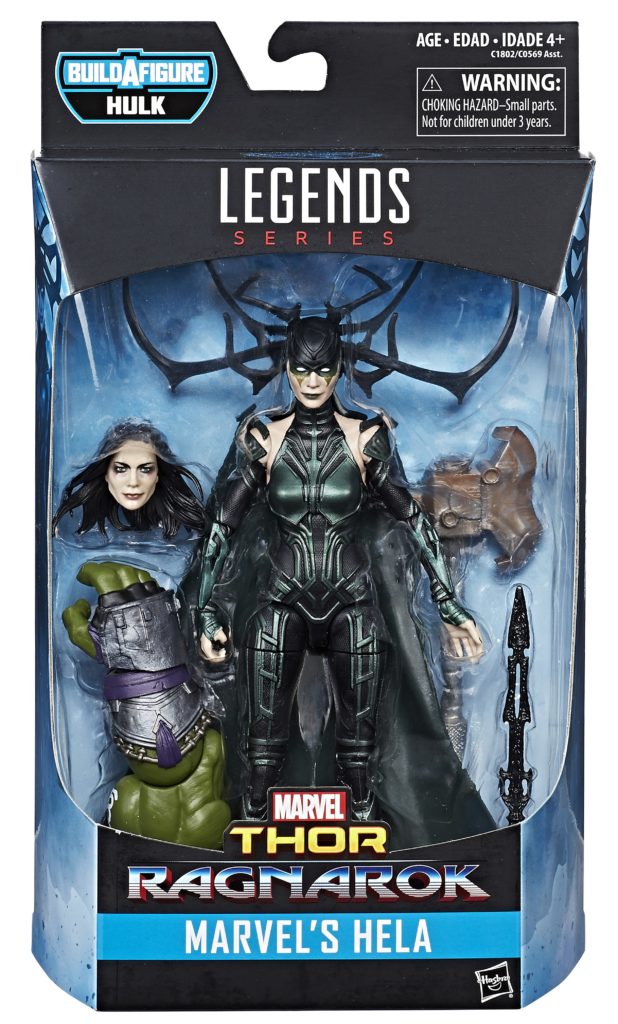 Ares and Young Thor (Odinson) are both comic-based characters that aren't exactly mainstream (although I love me some Ares in Marvel Puzzle Quest), so single-packing them was the right call. Hela will be slightly more controversial, but ultimately she's a one-movie villain placed up against Loki's star power, so she was always going to be shortpacked.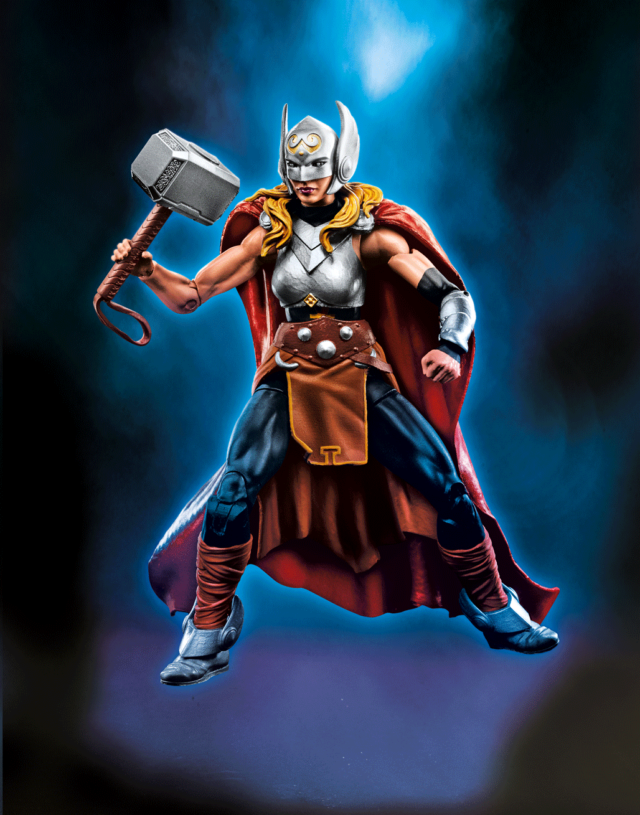 The one figure that I'm ever-so-slightly disappointed about seeing at just one-per-case is Jane Foster Thor, as  Lady Thor is a major character that 6″ fans have been demanding for several years now. Hopefully Hasbro makes solid cases of the female Thor available to online retailers so there's no big problems with securing one.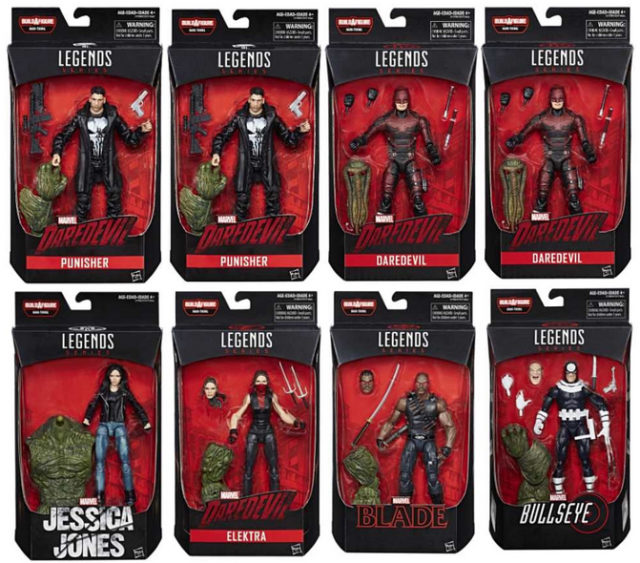 Over on the Netflix Marvel Legends front, the Marvel Knights Legends case ratios are exactly what pretty much everyone expected:
(2) Daredevil [Netflix]
(2) Punisher [Netflix]
(1) Jessica Jones [Netflix]
(1) Elektra [Netflix]
(1) Bullseye [Comics-Based]
(1) Blade [Comics-Based]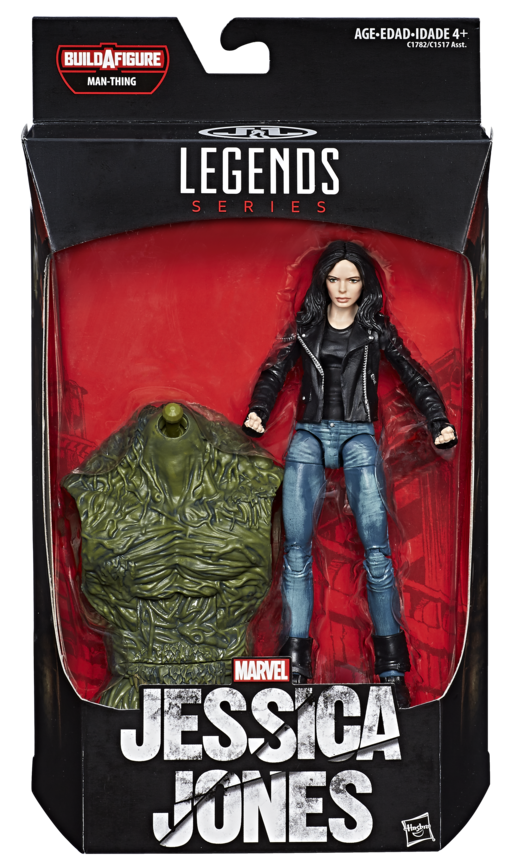 Shortpacking Jessica Jones might be a teeny bit controversial (what with her having her own TV series and all), but I don't think there's any question that she's simply not as popular as The Punisher by any stretch of the imagination.
I'm ecstatic to be getting a super-articulated Jessica Jones at all, to be honest. Civilian attire characters typically don't sell all that well, which is likely why the largest Man-Thing Build-A-Figure piece (the torso) comes with Jessica Jones.
Netflix Elektra is a supporting character and Blade/Bullseye are comic-based, so I anticipate no drama or surprise backlash regarding their status of being shortpacked.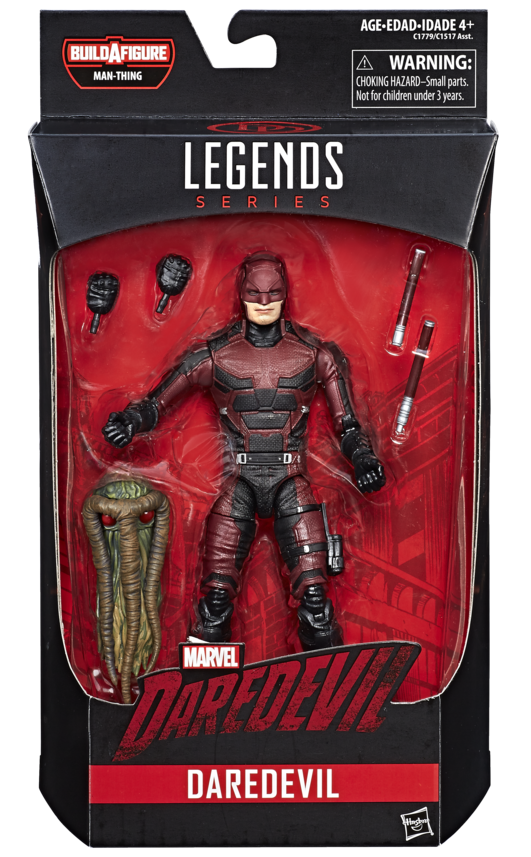 As of now, online stores are scheduled to open ordering for both the Marvel Legends Thor Ragnarok and Netflix Marvel Knights series on August 1st, 2017. This is also the expected release date/on-shelf date for these figures, which means we could see some retailers begin taking orders prior to August if Hasbro gives them the go-ahead (which isn't impossible, as it has happened in the past).
What are your thoughts on these case assortments, Marvel collectors? Did Hasbro give us the perfect ratios given six characters in an eight-figure case, or are you concerned about some of these figures vanishing instantly from the shelves (or remaining on them forever)?