I've been up since 5AM this morning getting ready for Toy Fair and my brain is running on empty, but I just had to stay up a few minutes longer so I could make a quick post about some of this year's upcoming Marvel Legends figures that collectors are gonna wild over. I've been predicting for the past year-plus that the Marvel Legends Lady Thor figure would debut in the Marvel Legends Thor Ragnarok series in Fall 2017, and it's good to be proven right! But what else is good…? How about this exclusive Marvel Legends A-Force figures box set?!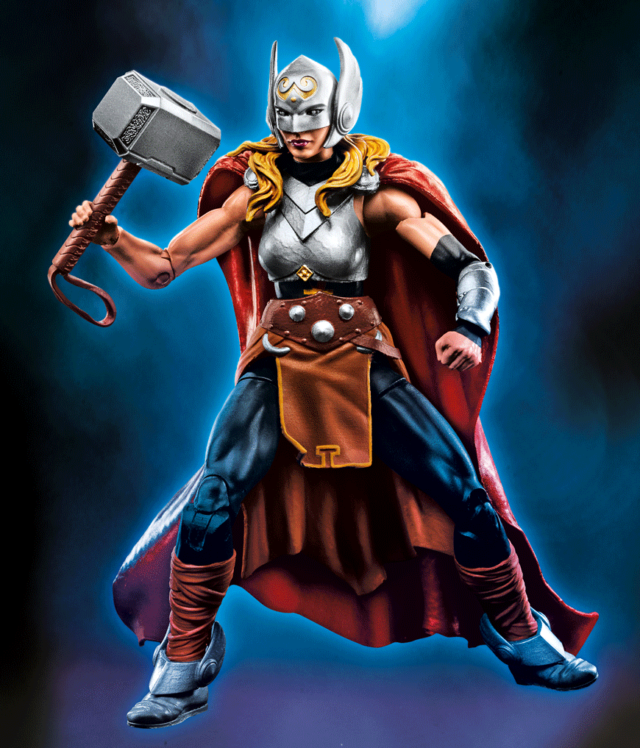 ….Well, it's all over. My brain is fried for the night and I am at my limit. Please insert your own commentary on the Marvel Legends Jane Foster Thor and A-Force figures box set, and I'll add my own thoughts and impressions on these very anticipated figures in the morning.
But seriously, before I fall asleep: CRAZINESS!!! Six Marvel Legends female figures in a Toys R Us Exclusive box set?! Have we crossed over into the DC Universe and emerged in Bizarro World? Marvel Legends Lady Sif, Lady Loki, Spectrum and Elsa Bloodstone figures?! Plus the first new 6″ She-Hulk Legends figure in years?!
I cannot even begin to fathom that we live in a world that will soon have an official 6″ Marvel Legends Singularity figure in it. Hasbro, you have truly dropped my jaw and opened my heart with this reveal today. This Marvel Legends A-Force figures box set looks amazing. Period.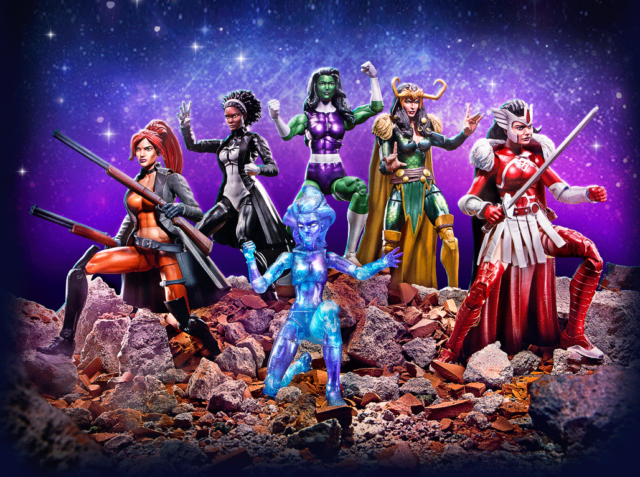 Check back tomorrow for continuing New York Toy Fair 2017 coverage here on Marvel Toy News! And if you have requests for photos or information about anything I haven't gotten to yet, drop me a note in the comments and I'll see what I can do about taking more photos while I'm on the floor at the show tomorrow!