Just when you thought that there was no possible way that Hasbro could possibly have a single more Marvel Legends figure to reveal at New York Toy Fair 2017, they go and send out promotional images of two exclusive figures that weren't allowed to be photographed at the show yesterday! While there's no news on a future Marvel Legends X-Men series at this time, we can console ourselves with this exclusive Marvel Legends Dark Phoenix & Cyclops two-pack!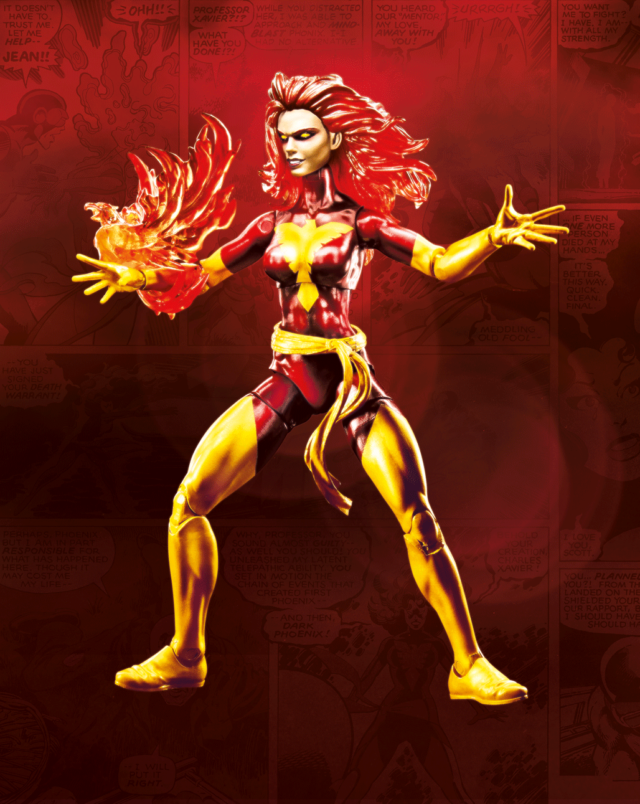 When Hasbro told us we couldn't take photos of the exclusives shown off during the 2017 Toy Fair slideshow yesterday, I thought it might be months until we'd see the figures revealed to the public. Turns out, it was less than 24 hours before the world would see them all!
Hasbro said that they took collectors' concerns about last year's Marvel Legends Phoenix figure to heart, so this year's figure will have a new build, as well as a new totally evil head sculpt and a "translucent flaming chicken" effects piece (Hasbro's awesome words, not mine).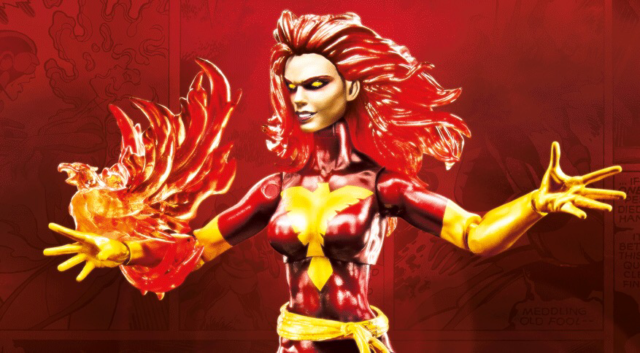 Also, it's not shown in the promo image that's available, but Hasbro did say yesterday that the 6″ Dark Phoenix Marvel Legends figure will come with multiple interchangeable heads so that collectors can create the look that they want for Jean Grey.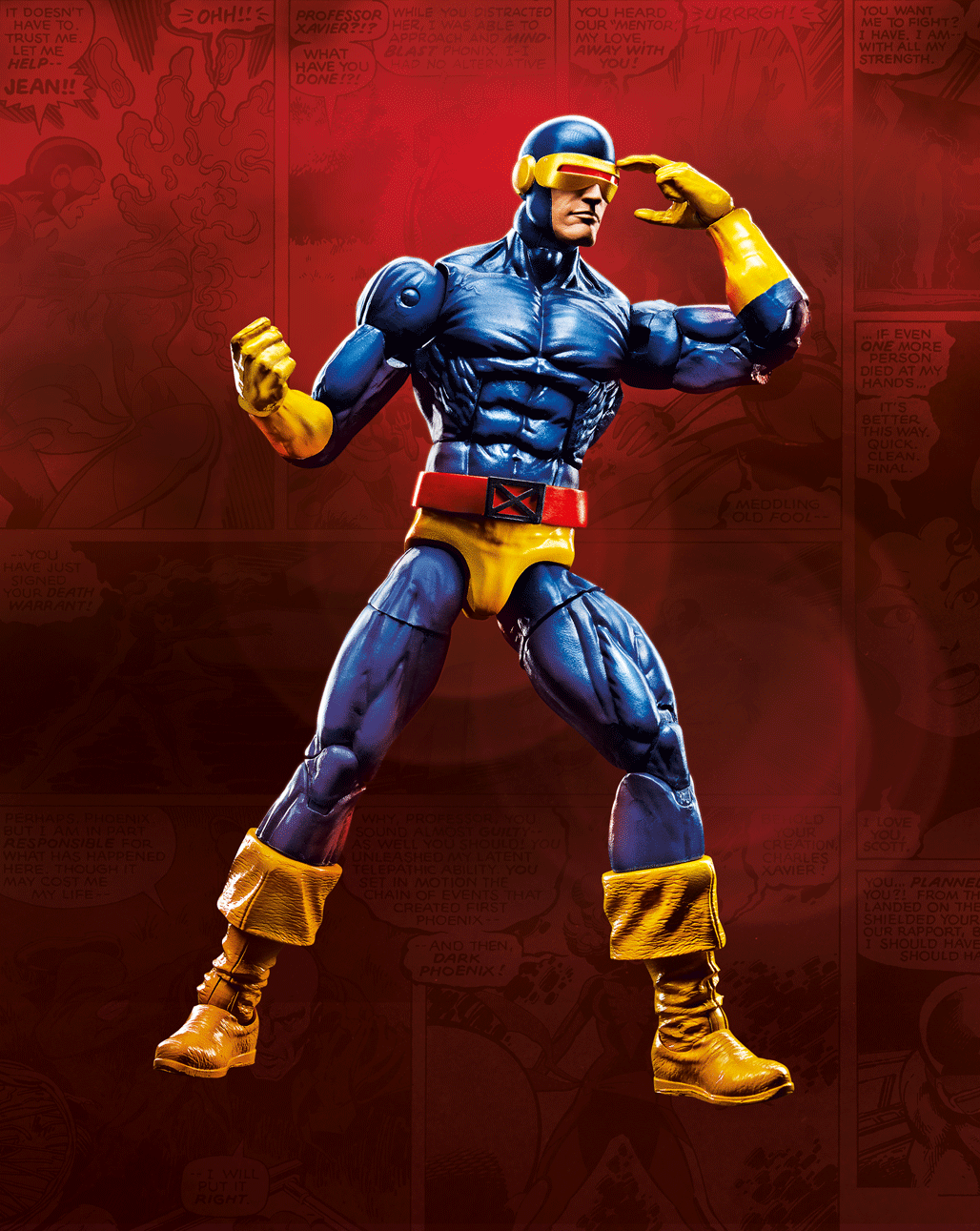 The new X-Men Legends Dark Phoenix figure will come packaged in a two-pack with (of course) classic Cyclops with his iconic skullcap! Jim Lee Cyclops may be "my" Cyclops, but I have some great memories of controlling this version of Scott Summers in the X-Men arcade game.
The Marvel Legends Cyclops & Dark Phoenix two-pack will be a Toys R Us exclusive (alongside the Mary Jane & All-New All-Different Spider-Man two-pack). I'll post an update once we know more details about the release window and price for this set.
What do you think of the last known X-Men Marvel Legends figures at this time, Marvel collectors? Do you prefer this revised Dark Phoenix to last year's green version, and are you planning to add this set to your collection?