Just when I thought it was safe to go to bed, Hasbro sent out even more images of upcoming 2017 Marvel Legends figures that weren't on display today at New York Toy Fair 2017! These don't come as entirely a surprise, as I already saw these figures during the Hasbro Media Event slideshow this afternoon, but we weren't allowed to photograph the figures at the event. But hey, maybe that's for the best, because there's no way our meager photography could look nearly as good as these hi-res official photos of the 2017 Marvel Legends Human Torch, Mary Jane and Ultimate Vulture vs. Spider-Man sets!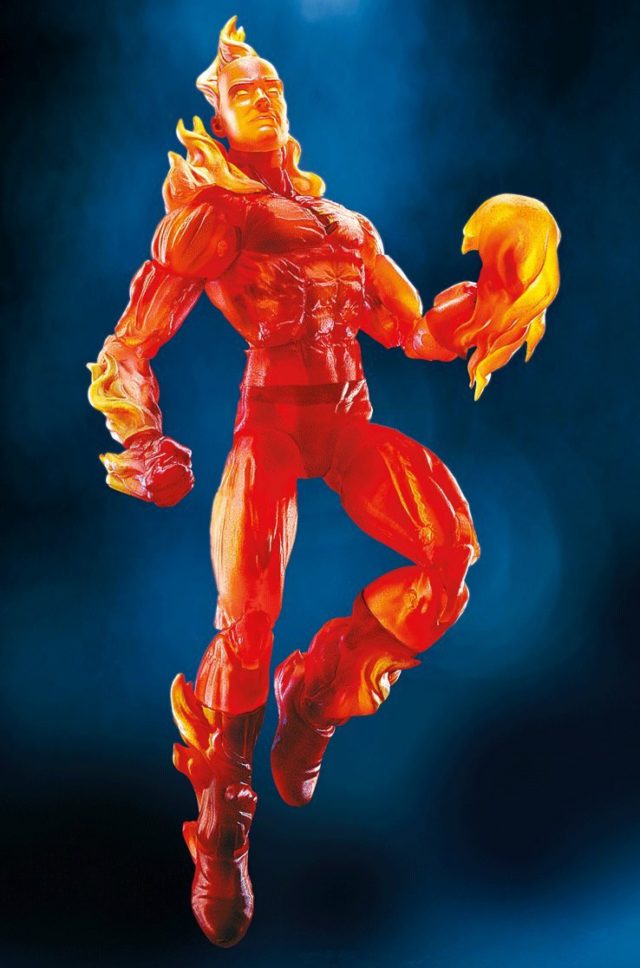 Walgreens seems to have the market cornered as far as Hasbro Fantastic Four figures are concerned! Not only did they get last year's exclusive Namor 6″ figure and the Marvel Legends Invisible Woman figure (with HERBIE!) that's shipping this winter, but their next exclusive is none other Sue's Storm's brother himself–the new Johnny Storm Human Torch Marvel Legends figure!
I honestly can't remember the last time we got a new Marvel Legends Human Torch action figure (I believe it was in the two-packs over half a decade ago now?), so I think we're long overdue for a new version of one of Marvel's most iconic characters.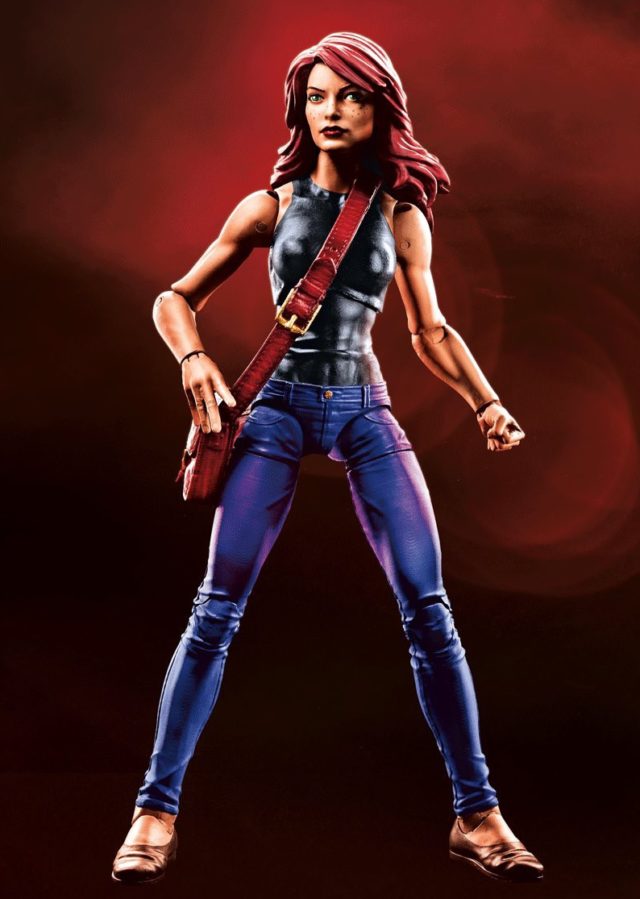 And speaking of iconic characters–!! Mary Jane Watson-Parker, the one-time wife of Peter Parker, has remarkably never had her own non-movie Marvel Legends figure… until now!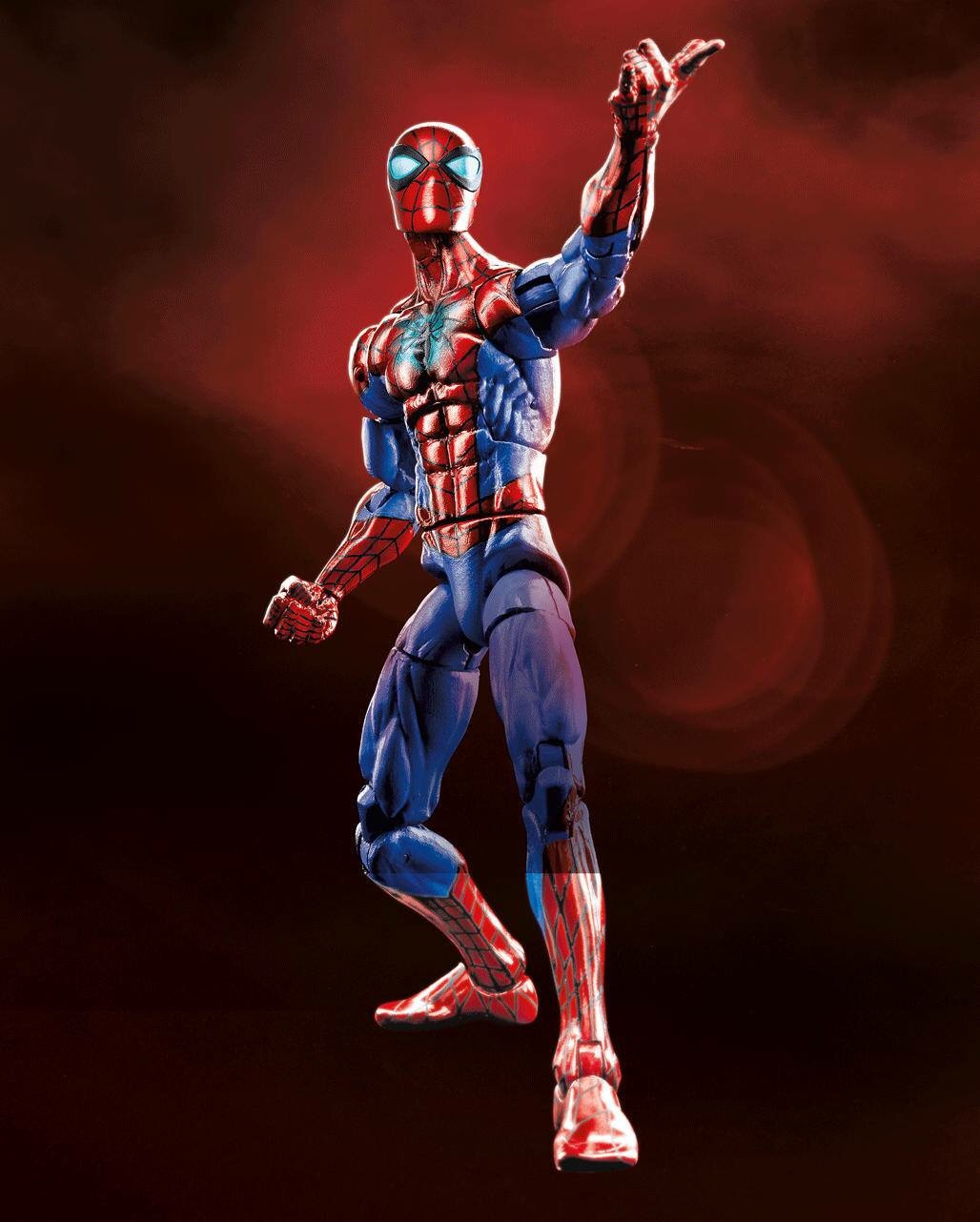 Teased at SDCC 2016 last July, the Marvel Legends Mary Jane figure will be coming in a Toys R Us Exclusive two-pack with a fantastic-looking All-New All-Different Spider-Man Marvel Legends figure wearing the costume from the current run of "Amazing Spider-Man".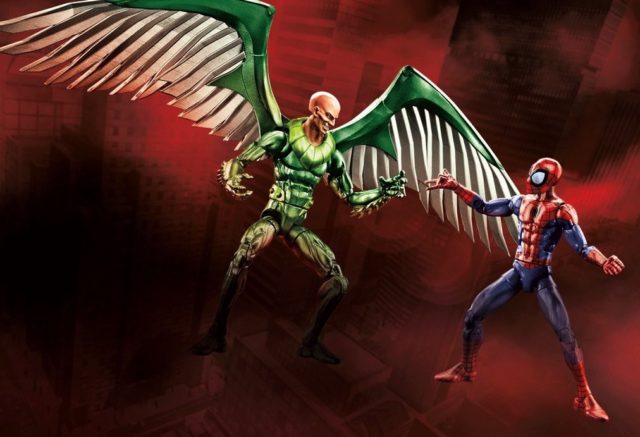 Finally, we've got a Walmart Exclusive two-pack pairing of a less romantic sort, as it features Marvel Legends Ultimate Vulture vs. Ultimate Spider-Man! I don't have last year's Marvel Legends Ultimate Spider-Man figure on hand with me in New York City to do a comparison, so I can't say how similar this version is, although the eyes on this one definitely look a bit larger and more cartoon-like to me.
Meanwhile, Vulture will come with an interchangeable masked head in case you want to recreate his look from the cartoon series. And hey–! Check out that wingspan on Vulture! When are we getting a new Archangel figure with wings that good?!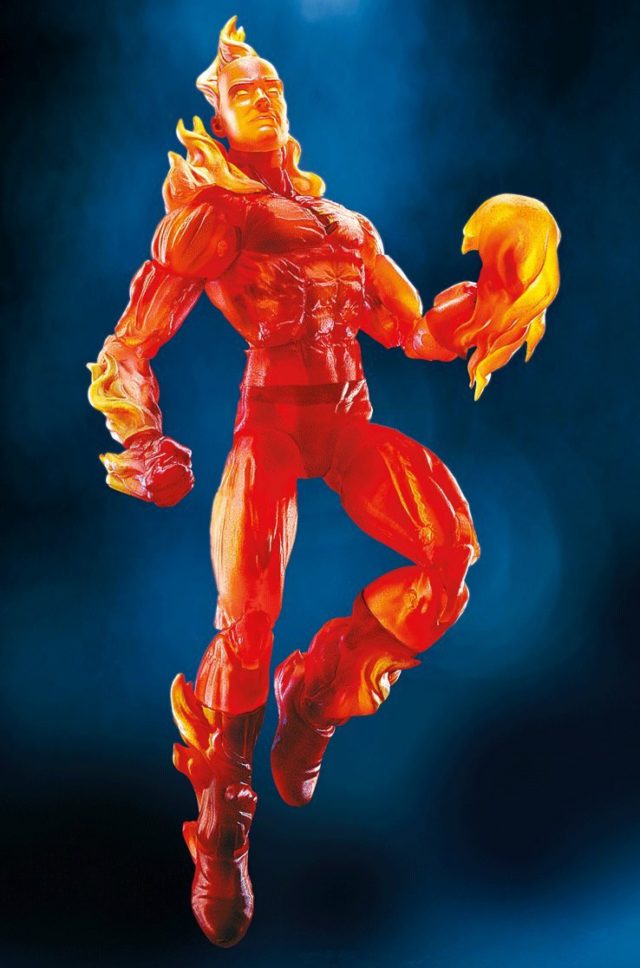 What do you think of the three latest New York Toy Fair 2017 Hasbro Marvel Legends reveals, Marvel collectors? Are any or all of these figures bound for your collection later on this year?