I didn't think that there was even a one in a billion chance that Funko–the most prolific collectible toy manufacturer in the land–would come to New York Toy Fair 2017 without something new Marvel-themed to show off. And as it so happens, I was correct, as Funko brought along all of their new Spider-Man Homecoming POP Vinyls and Pint-Size Heroes figures to showcase! And I have to say–these might just be the cutest Peter Parker and Tony Stark figures ever…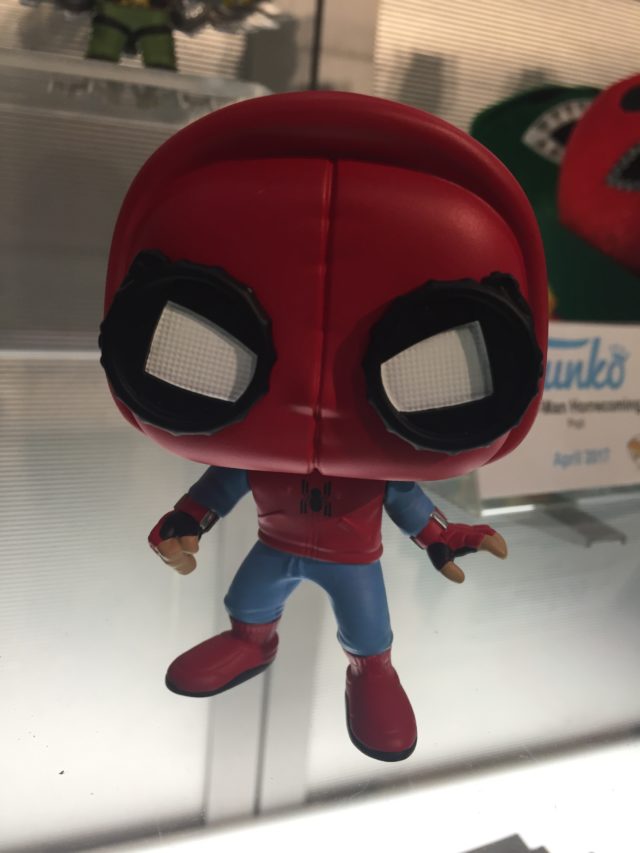 My expectations for the Spider-Man Homecoming movie are pretty low, and up until this weekend I haven't seen any toys that got me really hyped up for the movie. And then–
then
–I stepped into the Funko booth at the 2017 Toy Fair and my attitude did a complete turnaround.
Whereas I thought the Spider-Man Protosuit was kinda cool when it debuted on the Hasbro Marvel Legends 6″ figures, the Funko POP Homemade Costume is downright adorable in super-deformed form. This particular figure is shooting up to the top of my Funko POP Vinyls "Must Buy" list for sure.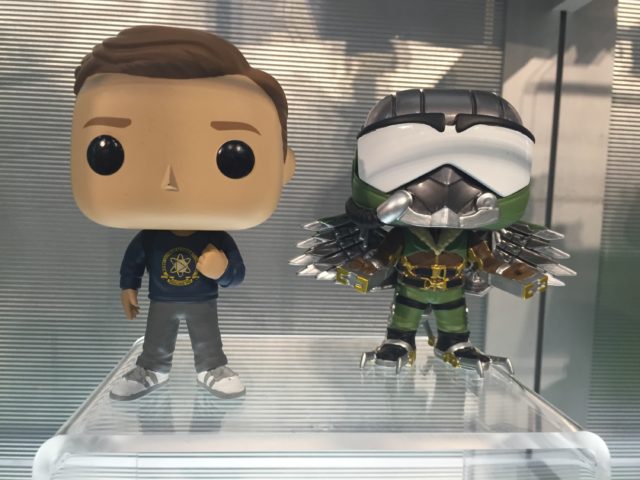 Prototype Suit Spider-Man will definitely have some company on that list, though, because for the first time ever we're getting a non-exclusive Funko Peter Parker POP Vinyl! Dressed up in casual clothes and ready to learn (or fight super villains), this figure is gonna sell like crazy.
Who may not sell "like crazy", though, is the Funko Vulture POP Vinyl. Electro sold terribly two years ago for Amazing Spider-Man 2, and I haven't seen anything yet that convinces me Vulture is going to be more popular or compelling.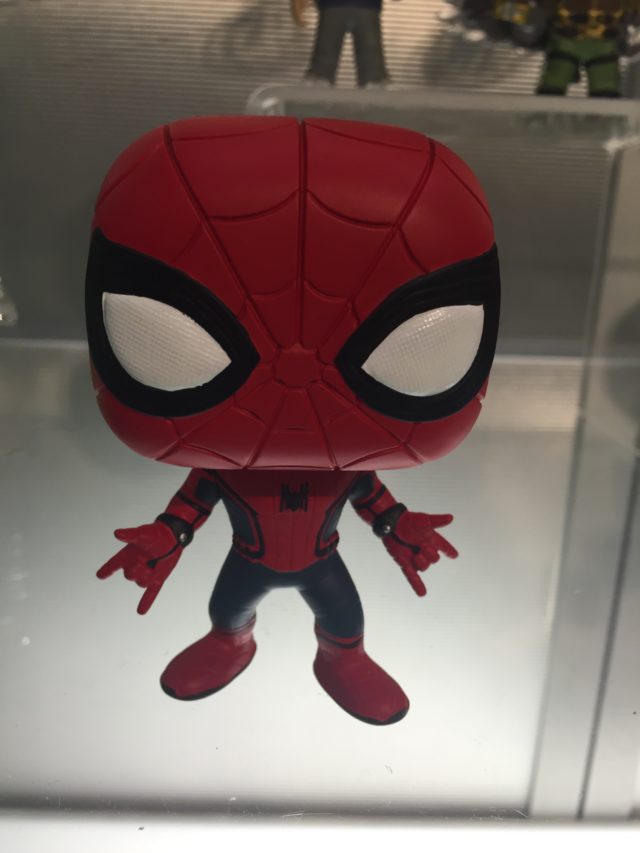 Rounding out the Spider-Man Homecoming POP Vinyls, we've got a plain old Spidey in his MCU costume getting ready to shoot dual webs. This has "mega hit" all over it, especially since it's so different from Civil War Spider-Man.
…But that's not all! Funko also brought along a Dorbz Spidey from the movie, a Pocket POP, a plush toy, and… two three-packs of Spider-Man Homecoming Pint Size Heroes!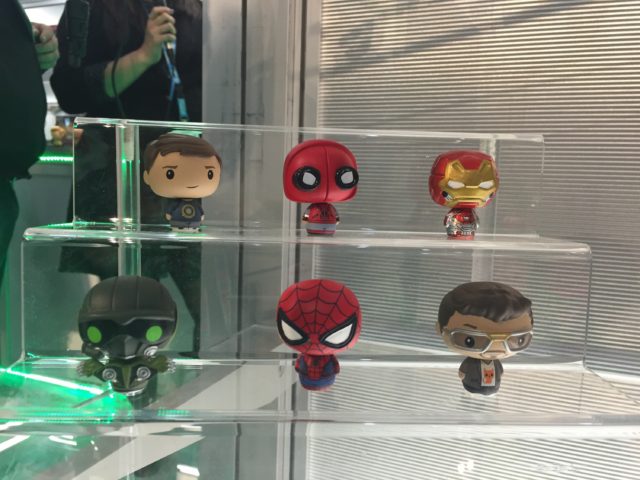 Yep, there will be no pulling blind bags this time, as there's just two Pint Size Heroes Spider-Man Homecoming three packs for the movie: Spider-Man, Tony Stark and Vulture in one pack and Peter Parker, Iron Man and Homemade Suit Spider-Man in the other.
These Tony Stark and Peter Parker Pint Size Heroes set the new bar for cuteness in this line–and hey, did anyone else notice the Ultimate Iron Man-inspired colors on that Iron Man? Just like on the Marvel Legends version? Hmmmm…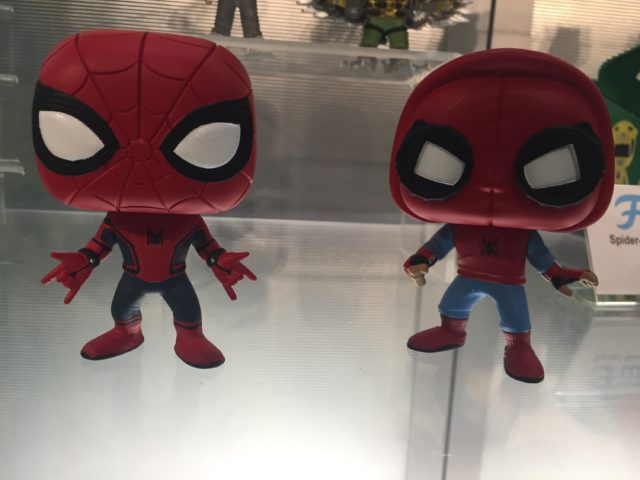 There will almost beyond a doubt be a Funko Collector Corps Spider-Man Homecoming Box with an exclusive POP Vinyls figure available in June 2017 as well, though I've no idea what character(s) are left to do for that box. I'm thinking it will either be an unmasked Spider-Man POP with Tom Holland head or the Homemade Suit Spider-Man POP Vinyl (which doesn't appear in the catalog at all), but we'll have to wait and see.
What do you think of the Funko Marvel Toy Fair 2017 reveals, Marvel collectors? Are you planning on getting any of the POPs from the Homecoming movie, and what's your interest in the Pint Size Heroes line both in this case and in general?