At this point, I am almost well and truly out of new product reveals to talk about from New York Toy Fair 2017. But one company that I still have more photos of new toys and statues to talk about for is Diamond Select Toys! Not only did DST bring along their glorious 21″ Marvel Milestones Battle Armor Thor statue to the show, but they also premiered new resin statues of Psylocke, Captain America, Wolverine and Spider-Gwen!
UPDATE 3/24/2017: The Diamond Select Toys Marvel Premier Collection Psylocke statue is now up for order! Getting $15 off and free shipping for placing a pre-order now made ordering this 12″ Psylocke statue a no-brainer day one pre-order for me!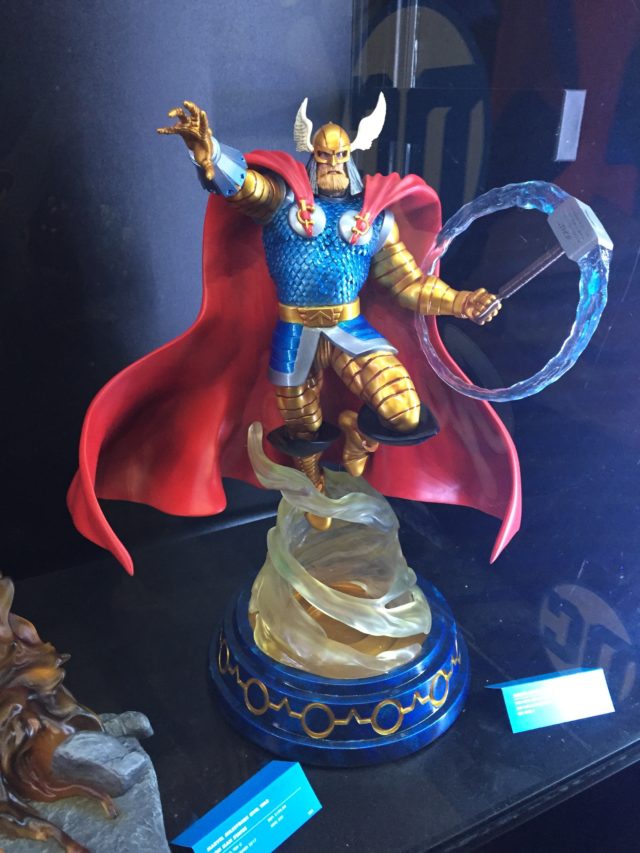 I don't want to gush
too
much more about Diamond Select Toys' presence at New York Toy Fair 2017, because, well… at this point, it's getting sort of gross. But let my prior coverage of the new
Marvel Select figures
,
Marvel Gallery
and
Marvel Milestones statues
speak for itself: DST was
the
best in the show for new Marvel statues and figures at the 2017 Toy Fair.
And believe it or not, I'm not done yet! There's still a few statues left that I haven't talked about yet, and they're some of the best ones shown at the entire event…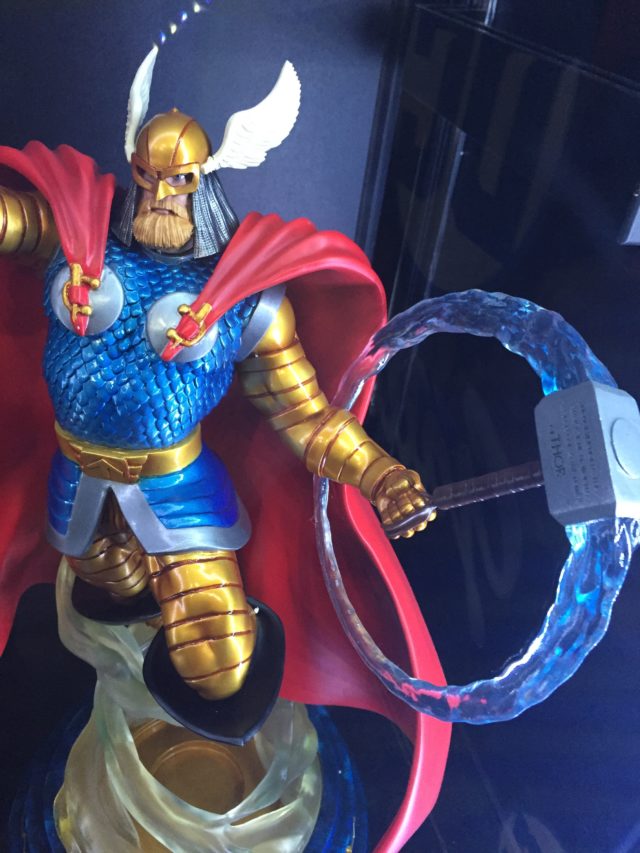 First up, we've got the incredible Marvel Milestones Thor statue that I was negligent in discussing when it first went up for sale. This Battle Armor Thor statue (sculpted by Phil Ramirez) is huge and looks downright amazing in person. The $225 price-tag is higher than you usually see from DST, but this statue is on the same level as a $500 statue from Sideshow Collectibles.
With an edition size of just 1,000 pieces and a $25 pre-order discount and free shipping available on the DST Thor statue from EE right now, I would recommend pre-ordering if you want this one. I suspect this beauty is going to sell out before it even comes into stock with a LE number like that.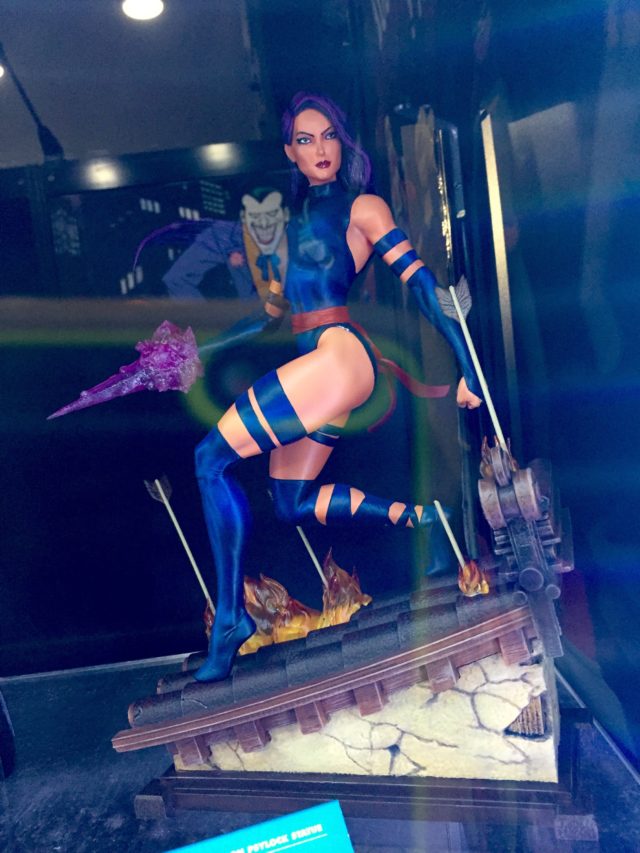 As spectacular as the Walt Simonson Thor bust is, I think my favorite statue I'll be discussing today is actually one of the new reveals from the show: the Marvel Premier Gallery Psylocke statue!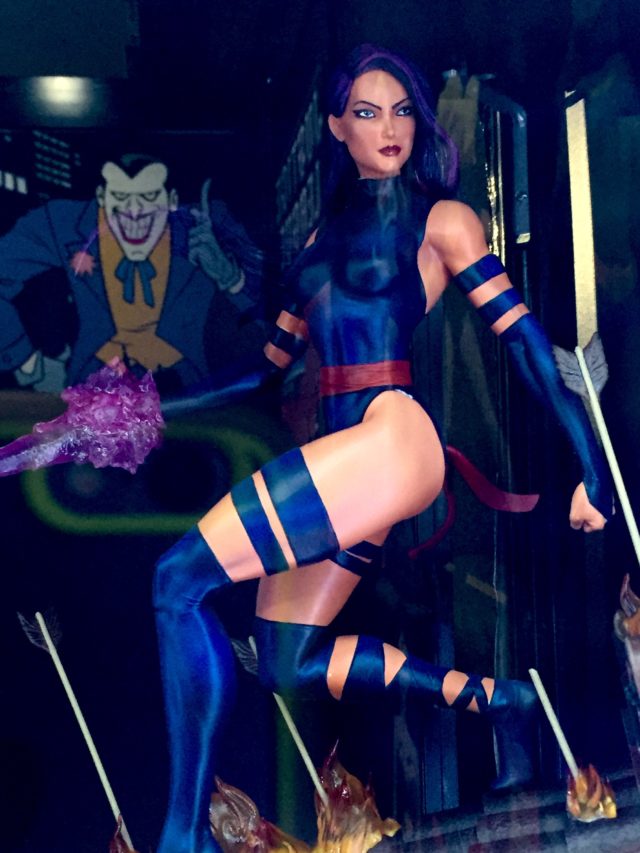 Psylocke is one of the loveliest and most popular women of Marvel, and I was surprised–and thrilled–to see the lovely lady ninja displayed alongside the Marvel Premier Gallery Wolverine statue at the show (the unmasked Wolverine was revealed a few days before Toy Fair). She's wielding her iconic psyblade, and is an absolute must-buy for me. Bring on more X-Men, please, DST!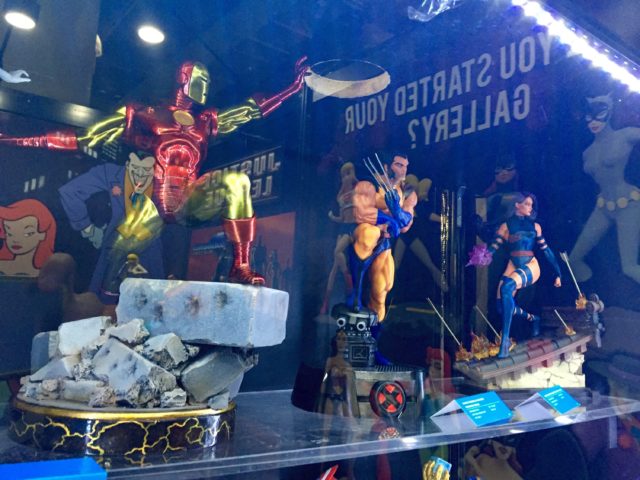 The Marvel Premier Gallery Iron Man statue was also on display, and his chrome armor (and head which has been correctly repositioned since the original photos) make him a real standout. If I didn't have an uncountable (hyperbole) number of Iron Man statues already, I'd have to jump on him.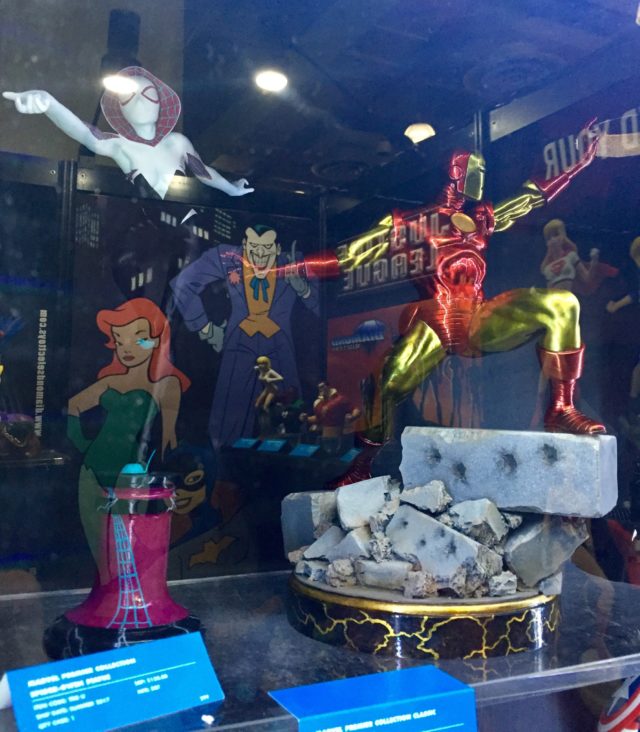 Proudly displayed next to Iron Man was another surprise, though–a refreshed Diamond Select Spider-Gwen statue! The unmasked Spider-Gwen statue from last year is selling for under $80 online now (almost half off), so it looks like it didn't fare as well as expected sales-wise. I think the masked version shown at the 2017 Toy Fair (available summer 2017) should ultimately sell much better.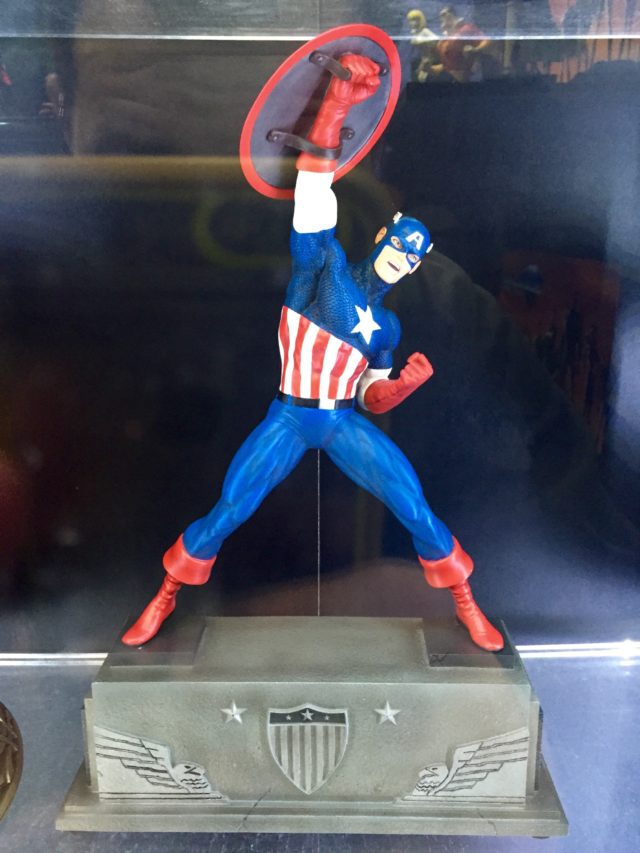 But wait–there's
still
another new moderately-priced resin statue that debuted at Toy Fair to talk about: the Classic Captain America Marvel Premier Collection statue!
This figure has a really "classic comic book" feel to it that I haven't really seen since the days of Randy Bowen's legendary Bowen Designs pieces. This particular look for Cap doesn't do a whole lot for me, but I know there are a ton of classic comic book fans out there who are going to be frothing at the mouth for a Captain America in this style.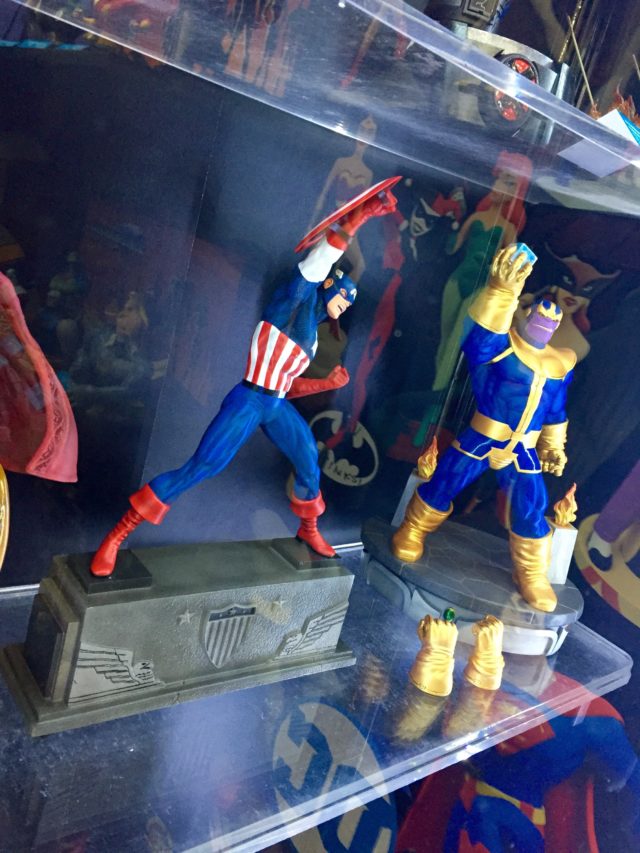 I'll post updates to the Marvel Toy News Twitter Feed and Facebook Page when Psylocke, Captain America and Spider-Gwen go up for order. The Iron Man, Wolverine, Thanos and Thor statues shown in this article are already up for order and will be arriving this spring/summer.
How do you feel about the expanding presence of Diamond Select Toys as a high-end statue manufacturer, Marvel collectors? Do any of the pieces shown at Toy Fair catch your attention? Have you given any of their resin statues a go yet, and if so, what do you think of them?