I definitely surprised a lot of folks–including myself–when I awarded my "Best of New York Toy Fair 2017" award to Diamond Select Toys. While I've always loved DST's Marvel Select and Minimates figures, what really locked the award for them was neither of those long-running lines, though–it was their unexpectedly amazing showing of Marvel statues! And three statues that mystified me perhaps more than anything else at the 2017 Toy Fair were Diamond's resin Marvel Milestones Doctor Strange and Civil War movie statues…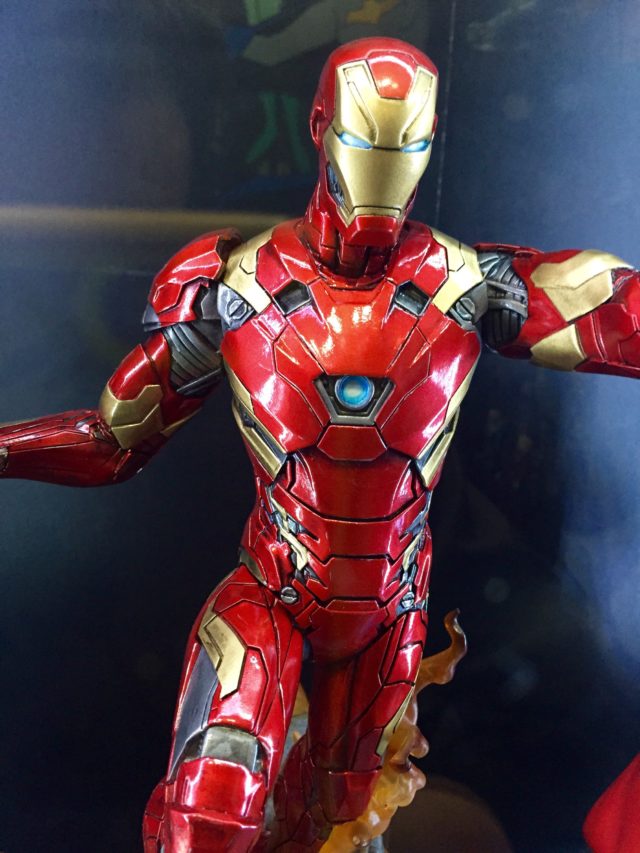 Diamond Select Toys shattered my expectations like no other company at New York Toy Fair 2017 last weekend, showing off both higher quality items and a much greater quantity of them than I had expected.
And while I went into the show already a big fan of their low-priced Marvel Gallery PVC statues, I came out of Toy Fair with a new appreciation for their amazing, larger, higher-priced-but-still-a-wonderful-value Marvel Milestones resin statues!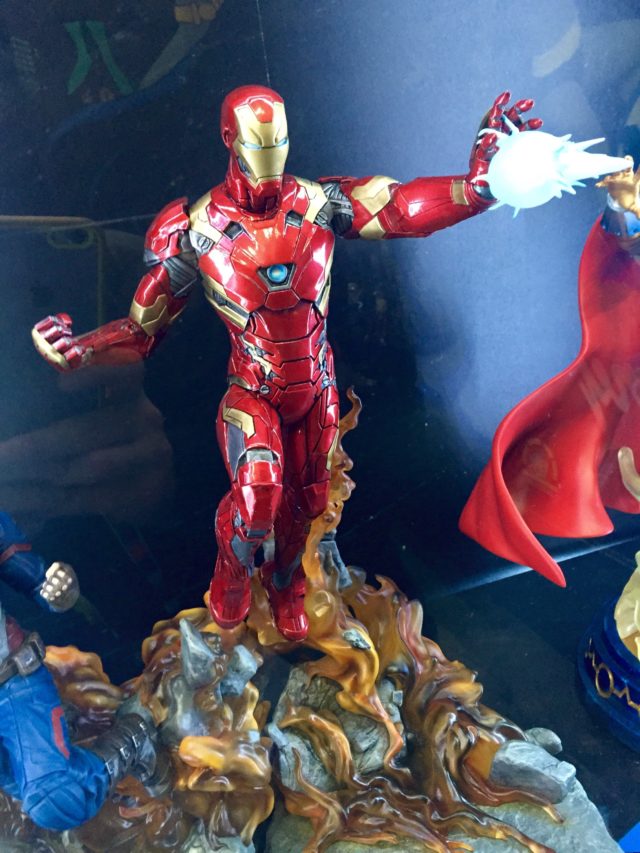 Prior to the show kicking off, DST opened pre-orders for a very unexpected Marvel Milestones Civil War Iron Man statue. I was taken aback by the sudden inclusion of a movie resin statue by Diamond Select and by how great it looked in the solicitation photo.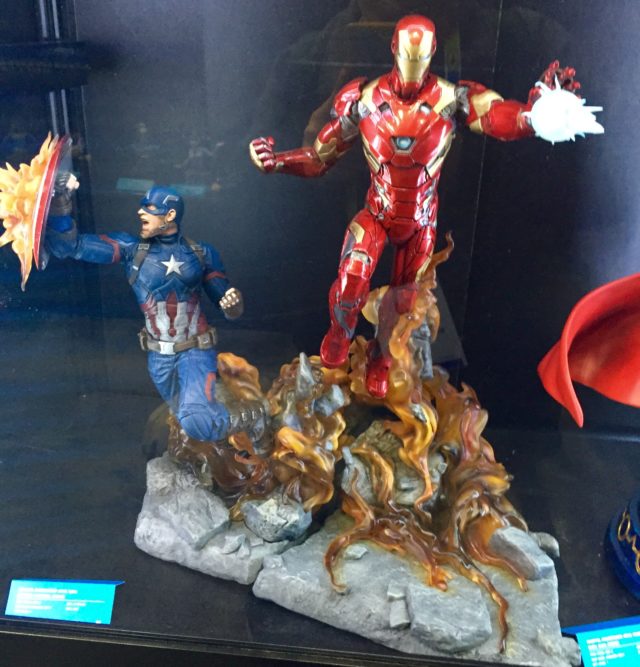 Of course, plenty of professional official photos have looked great over the years for disappointing products–but to my surprise, the 21″ Iron Man Civil War statue actually looked better in person!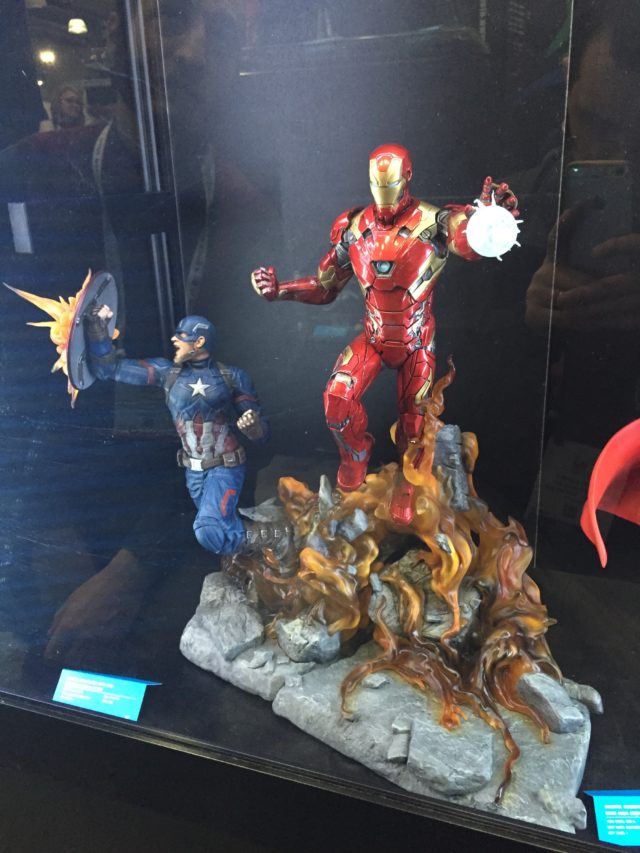 It's far larger, sharper and more detailed in person than I expected, and seeing the Diamond Civil War Iron Man statue has made it go from a "maybe" purchase for me to a "must have" at the top of my list.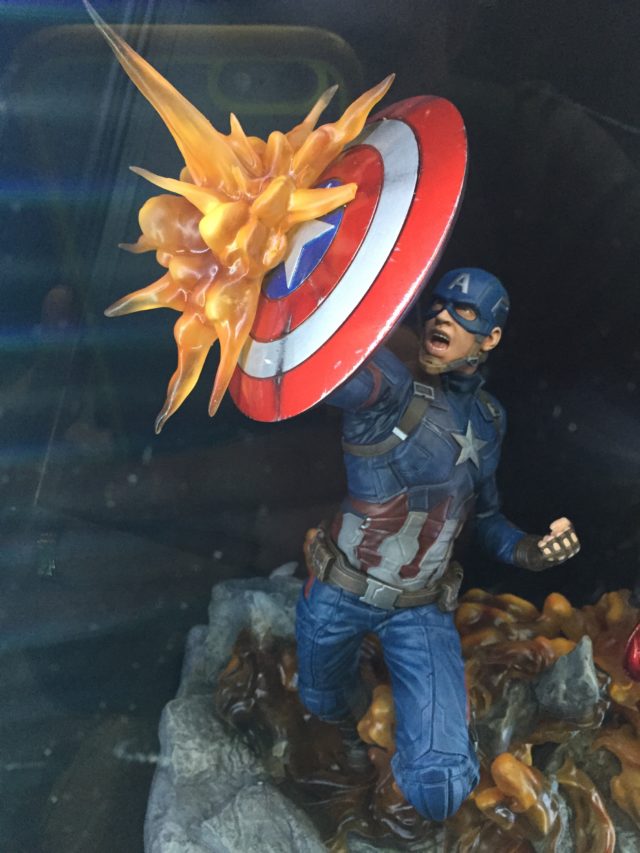 Not surprisingly, there's also a Marvel Milestones Civil War Captain America statue counterpart to Iron Man. Captain America's base interlocks with Iron Man, and captures Steve in a dynamic, mid-battle pose.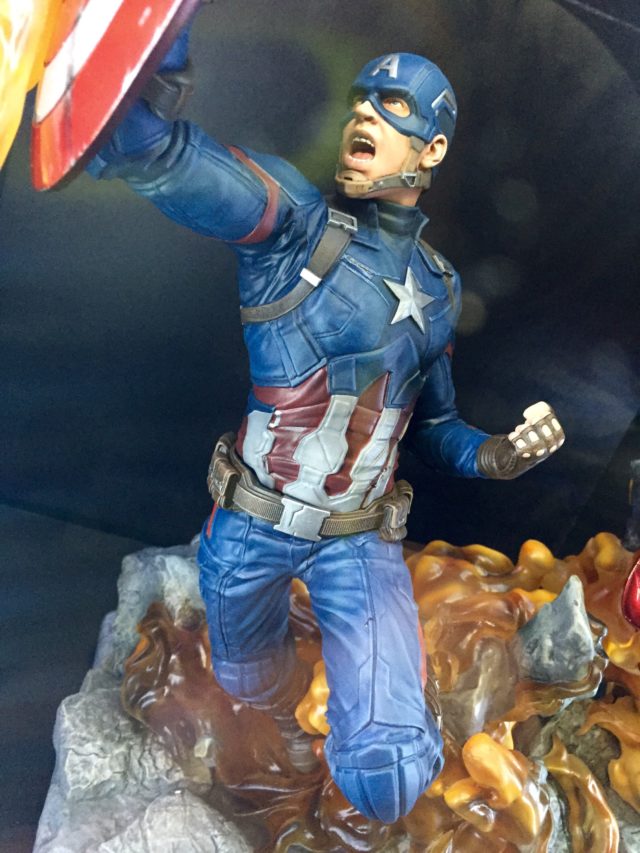 While I don't like this Cap statue quite as much as Iron Man, I still think it looks absolutely phenomenal. Both Captain America and Iron Man are limited to 3,000 pieces produced.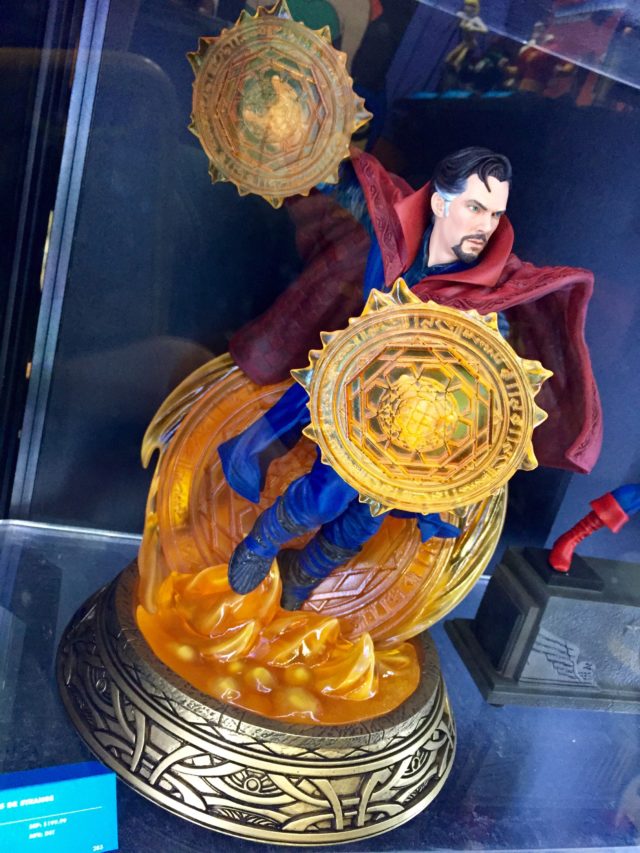 But DST had one more resin movie statue lined up for the display, and it too was rather "magical" (don't hit me): a Marvel Milestones Doctor Strange movie statue! Doctor Strange looks to be around 14″ tall and in close to 1/5 scale.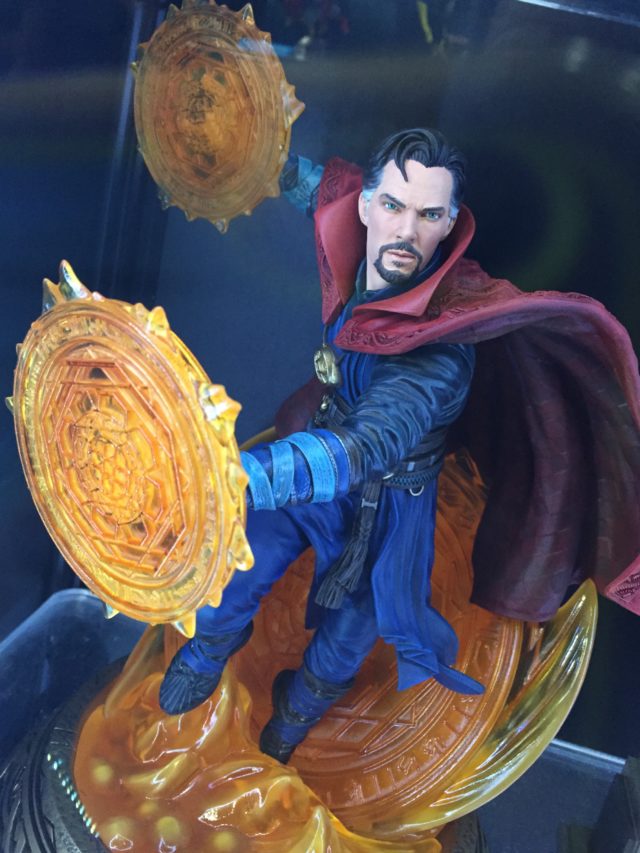 I am not a big Doctor Strange movie fan–in fact, it's ranked dead last in my list of MCU movies (yes, behind Hulk)–but this statue is another home run for Diamond Select Toys.
DST is the only major company I know of who bothered to make a movie Doctor Strange statue at all, and everything from the dynamic pose to the spectacular rune effects pieces looks top-notch. This is another winner, and I am sorely tempted to pick it up despite my feelings about Benedict Cumberbatch as Doctor Strange.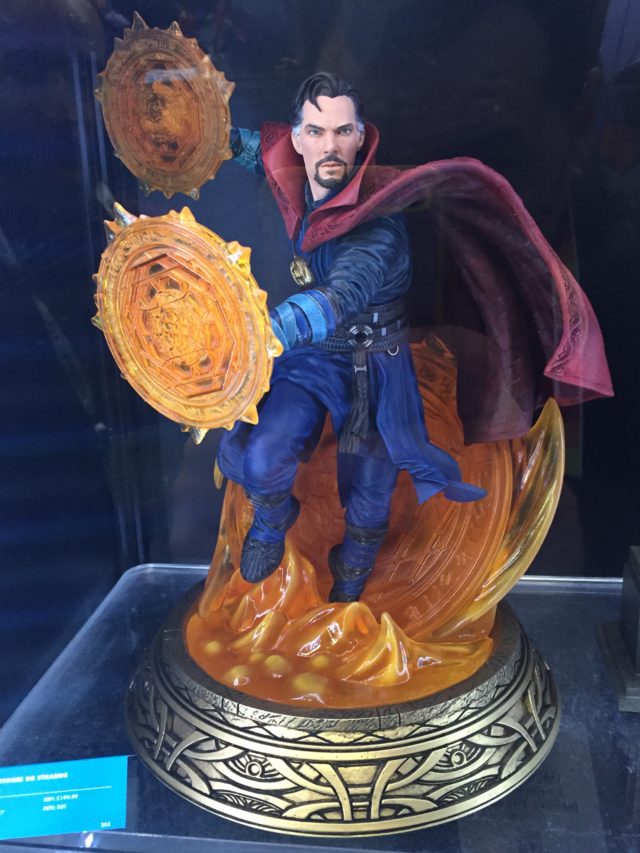 The Diamond Select Civil War Iron Man statue is currently available for pre-order for $25 off and free shipping online, and is incredibly low-priced for such a huge, well-done Iron Man statue. Captain America and Doctor Strange should both be up for order in the next few months as well.
Anyone besides me really digging Diamond Select Toys' expanding selection of Marvel statues? Do you think any other company out there match the combination of quality, size, and price of these statues, and are you planning to pick any of them up for your collection?