When Diamond Select Toys revealed and opened pre-orders for their Marvel Gallery Netflix Punisher statue last week, I wondered if we might get lucky enough to see Daredevil himself previewed at the New York Toy Fair 2017 or if that would be too much to hope for. Well, not only did DST meet my desire at the show, but they did me one better by showing off their lineup of Marvel Gallery Netflix, Daredevil, Luke Cage and Elektra statues!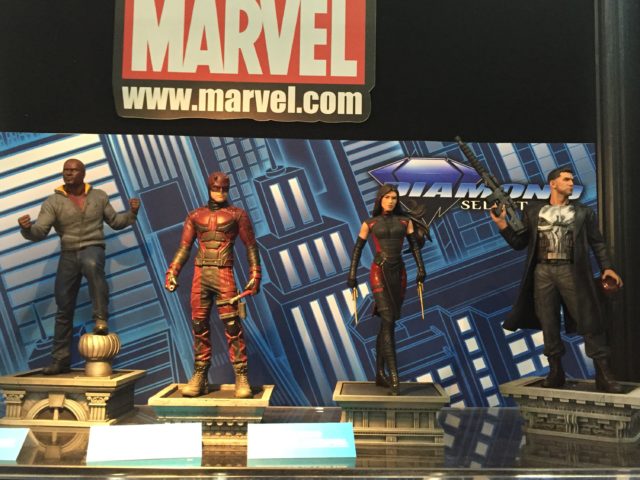 Earlier this week I talked about
the Marvel Gallery Guardians of the Galaxy statues
that blew my mind at the Diamond Select Toys booth at the 2017 Toy Fair over the weekend, but those weren't the only live-action heroes that premiered at the show in that series!
Not only did DST have their Marvel Gallery Punisher statue that they just announced last week at the event (as well as the Luke Cage they debuted a couple months back), but they also had two never-before-seen entries to the line: Netflix Elektra and Daredevil!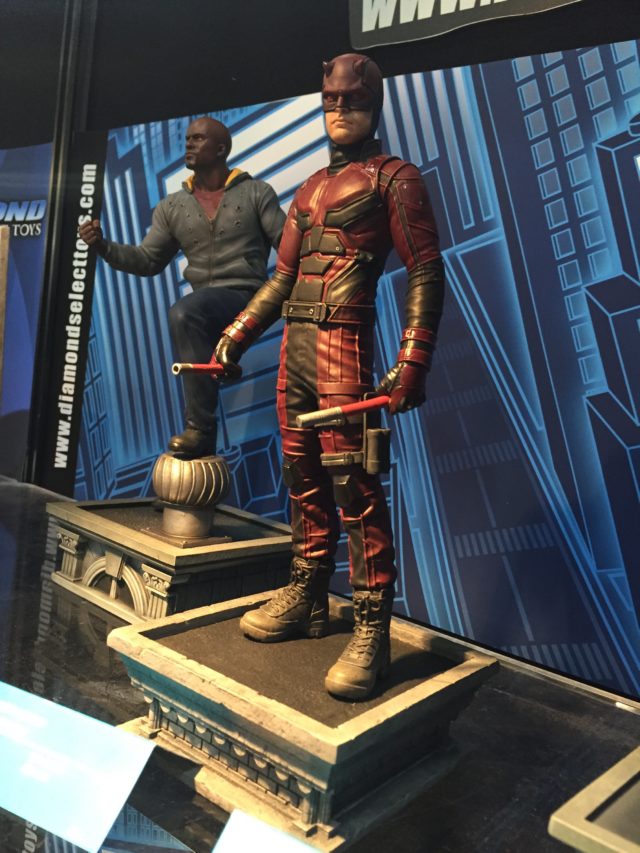 I know that some collectors weren't impressed with a couple of the first Marvel Gallery statues released such as Hulk and Spider-Man, but this year's crop–particularly the live-action characters–is in a whole other league from last year's stuff.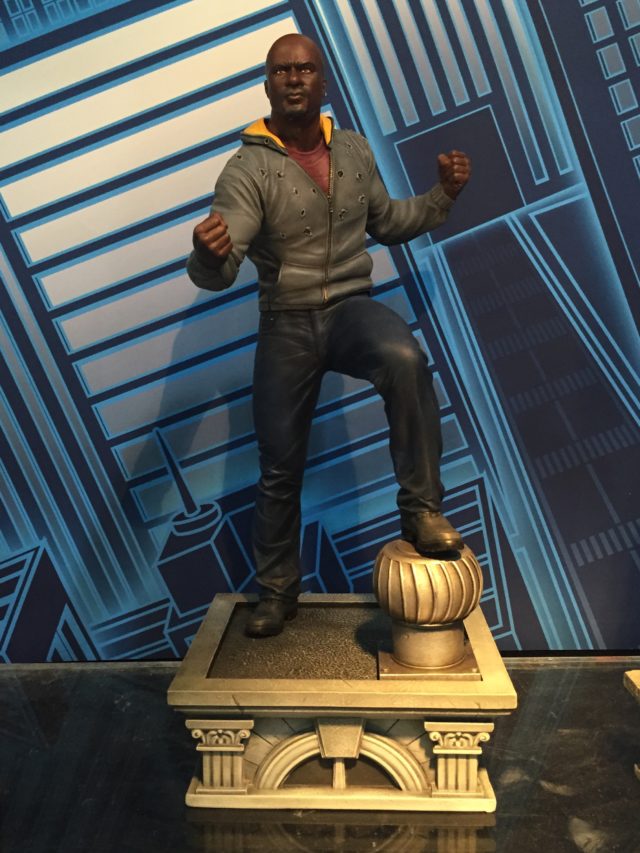 Seriously, Diamond Select Toys' Marvel statues have improved by leaps and bounds since last year, which is largely why I awarded DST my "Best in the Show" award for the 2017 Toy Fair.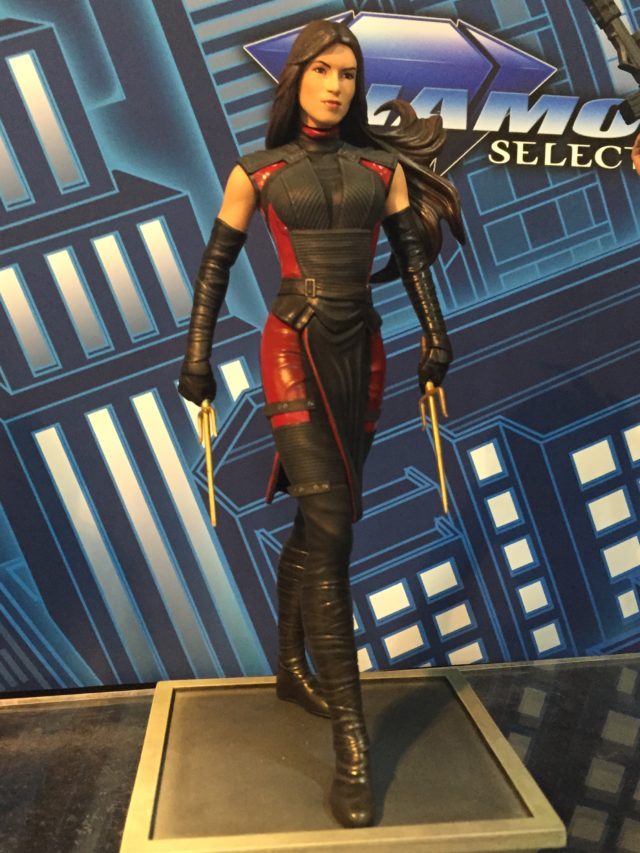 The paint and sculpting detail on the Guardians of the Galaxy and Netflix Marvel Gallery statues are top-notch for 10″ statues, especially when you take into account the ridiculously low $45 MSRP for this line.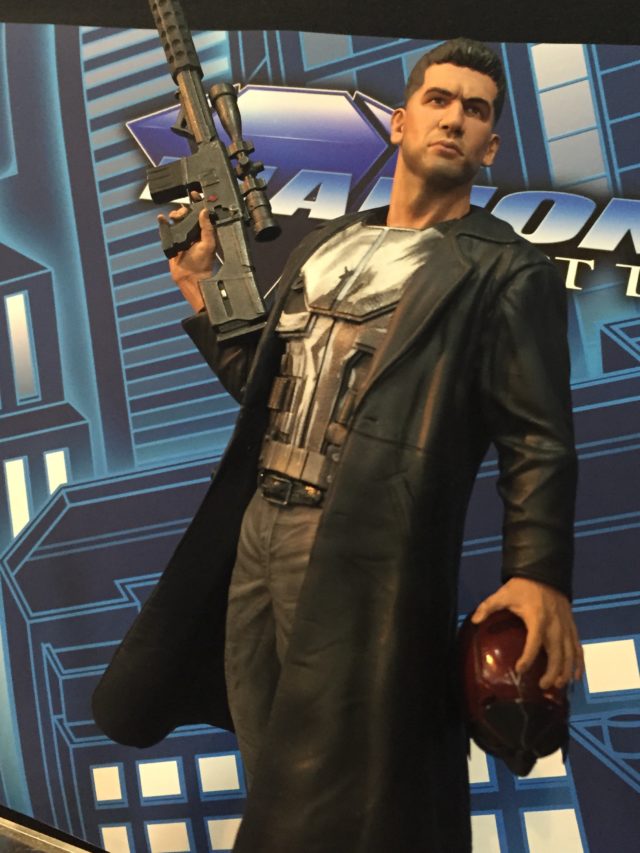 Of all four, the ones that impress me most are the Punisher and especially Daredevil himself. The likeness and paint/sculpt on The Punisher are dead on, in my opinion, even if he's not one of my favorite characters in the Netflix series.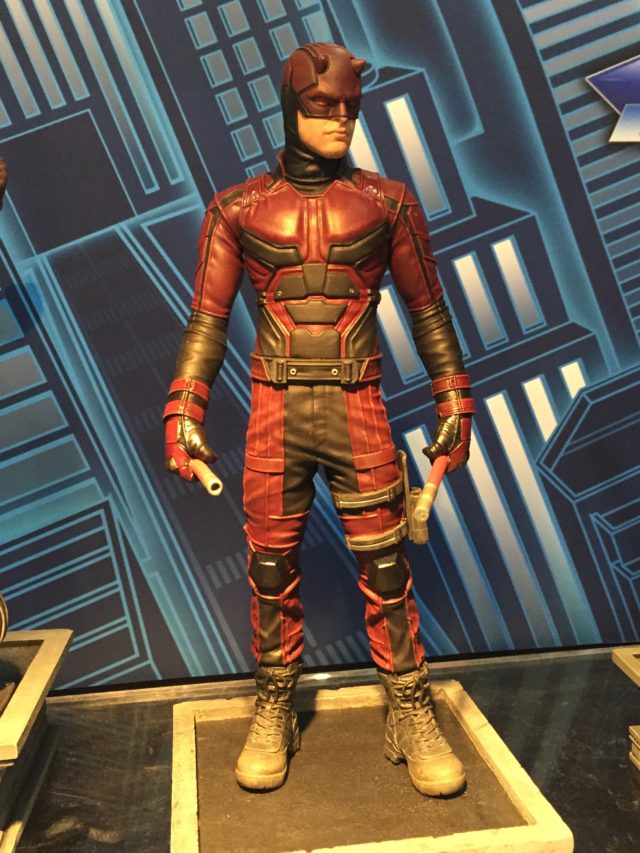 As far as Daredevil goes, while we're finally starting to get some excellent articulated versions of Netflix Daredevil himself this year, this will be the first full-bodied statue of the character released, and it look awesome for a $45 or under PVC statue.
I'm not quite as happy with the Marvel Gallery Elektra and Luke Cage statues. I think they're both still nice–and Elektra's costume has some wonderful textures on it–but the Elektra likeness and the pose for Luke Cage aren't quite at the same levels of perfection as the work on Daredevil and Punisher.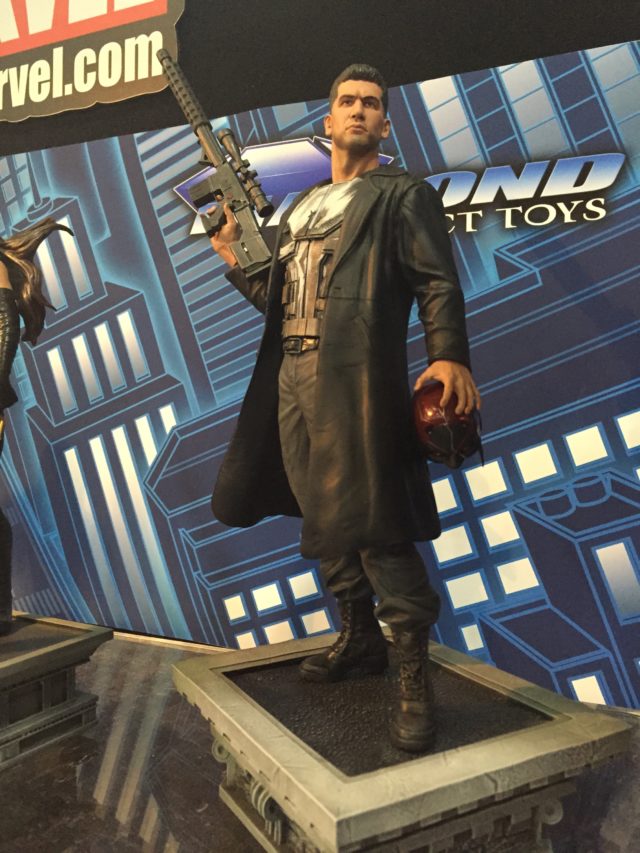 The Marvel Gallery Punisher and Luke Cage statues are currently up for order, and I would guess that we'll see Daredevil and Elektra solicited to join them in the next 1-3 months. Hopefully these are a smash hit for Diamond Select, because the Marvel Gallery line is getting better and better and really deserves to take off.
What do you think of the first four statues of the Marvel Gallery Netflix series, Marvel collectors? Do you agree that these statues show huge growth and improvement over the previously released pieces in the series, and are you planning to adorn your collection with any of these this year?