Ordinarily I don't like to throw around arbitrary awards like "Best in the Show" for the various conventions and events where collectibles companies show off their latest products, but there was one company at New York Toy Fair 2017 that really "wow"-ed me like never before, and that was Diamond Select Toys. Not only did Diamond Select bring surprise additions to their long-running Marvel Select series, but they also debuted over a dozen new Marvel statues at the show and really cemented themselves as a force in the Marvel statue world. And among those new reveals were their first-ever MCU PVC statues: the Marvel Gallery Guardians of the Galaxy statues!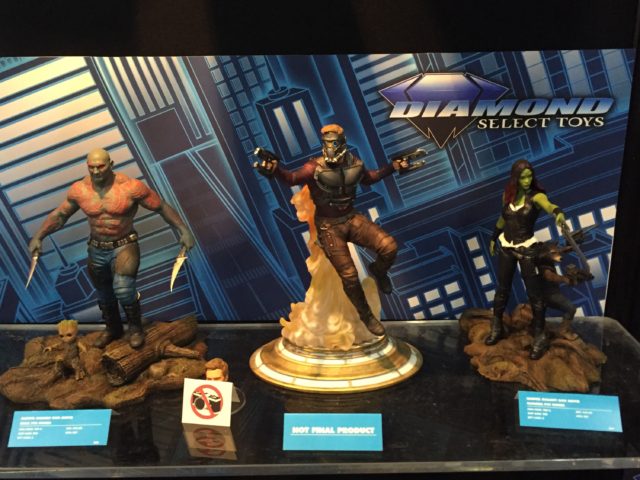 Diamond Select Toys launched the first previews of their low-priced Marvel Gallery PVC statues at New York Toy Fair 2016, and at the event one year later, they've announced that Marvel Cinematic Universe movie renditions of characters are officially joining the line! And what better place to start than with an easy-to-build full team from the sure-to-be-blockbuster movie, "Guardians of the Galaxy Vol. 2", right?
As with the Marvel Select movie figures, DST's licenses for the MCU movies will only be for one year, so these figures will have a far more limited production run than the comic-based Marvel Gallery pieces.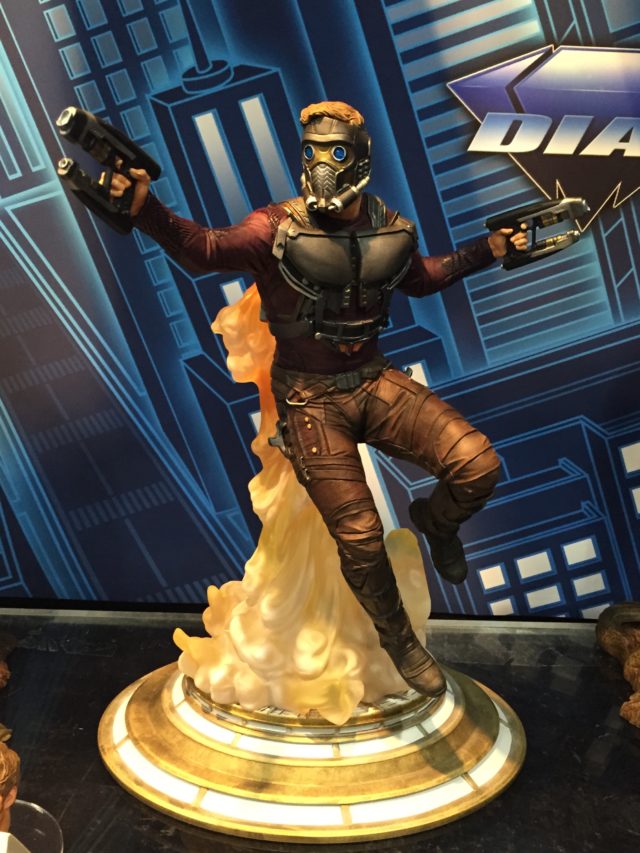 Headlining the series is a Marvel Gallery Star-Lord statue that's in a cool diorama-style rocket-blasting pose.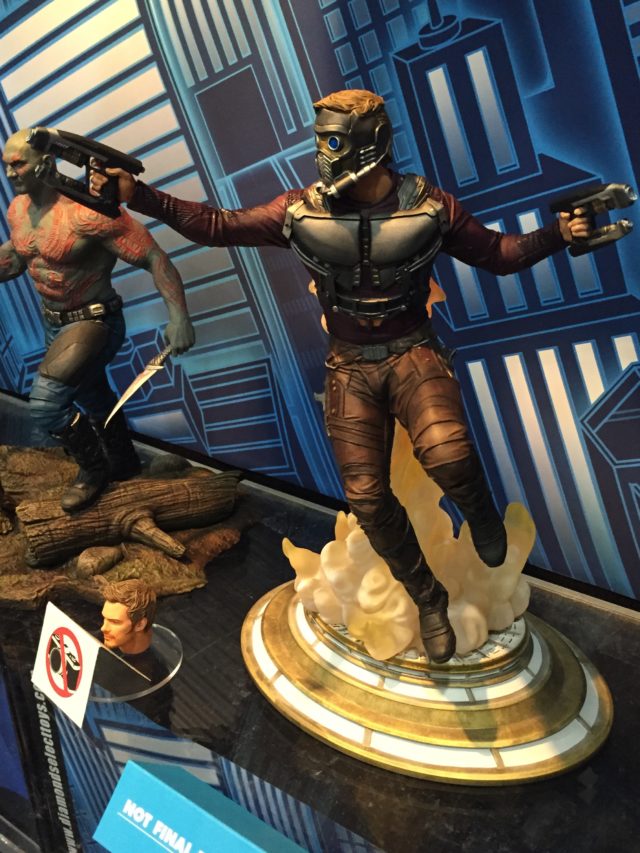 This is a costume that we're not getting in the Marvel Legends line for whatever reason, so I'm delighted to get it from DST.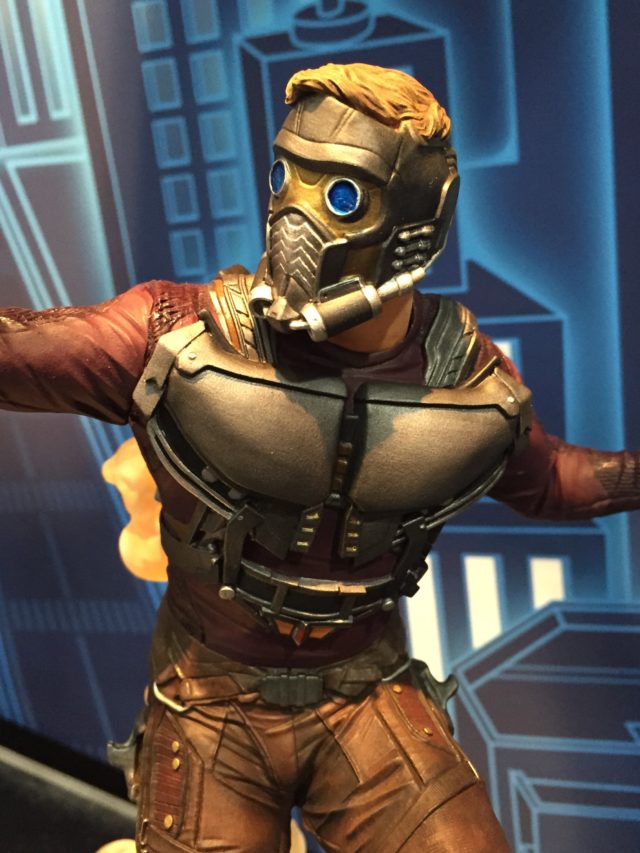 An interchangeable Chris Pratt head will be included with the Star-Lord statue, but photography of the head was not permitted at the 2017 Toy Fair (I saw it, though, and I was pleased!).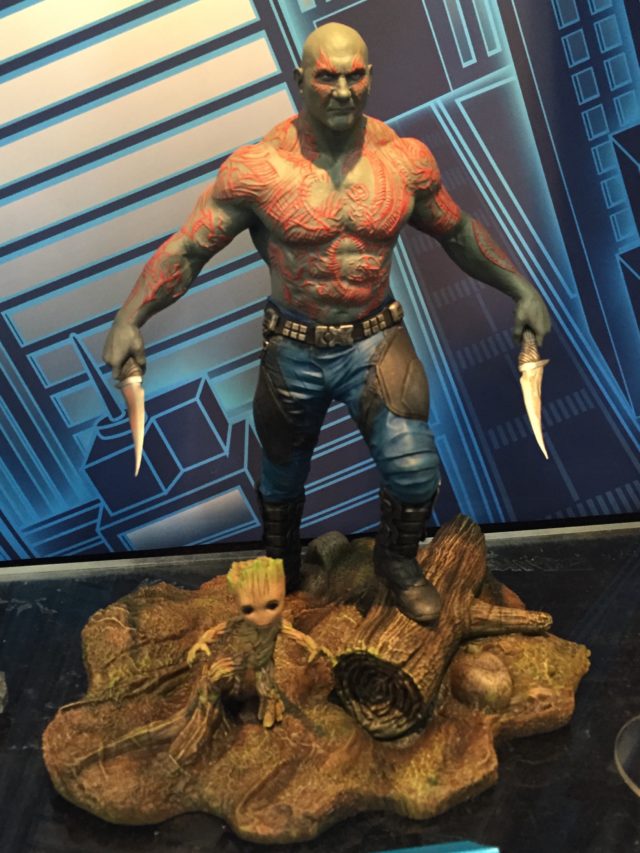 Next up we've got a duo statue featuring Dave Bautista and Vin Diesel: the Marvel Gallery Drax and Groot statue!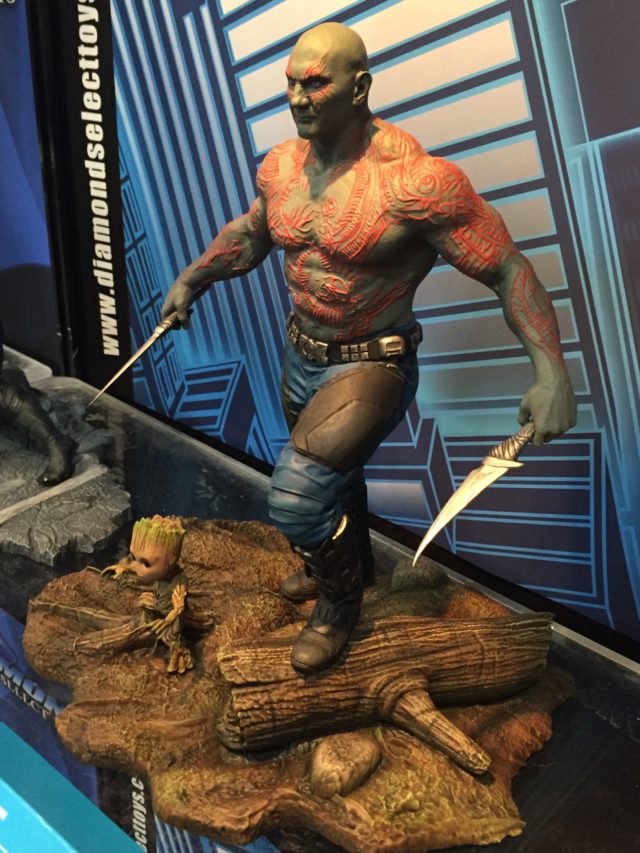 I think DST was very wise to pair the least popular GOTG team member with the most marketable here.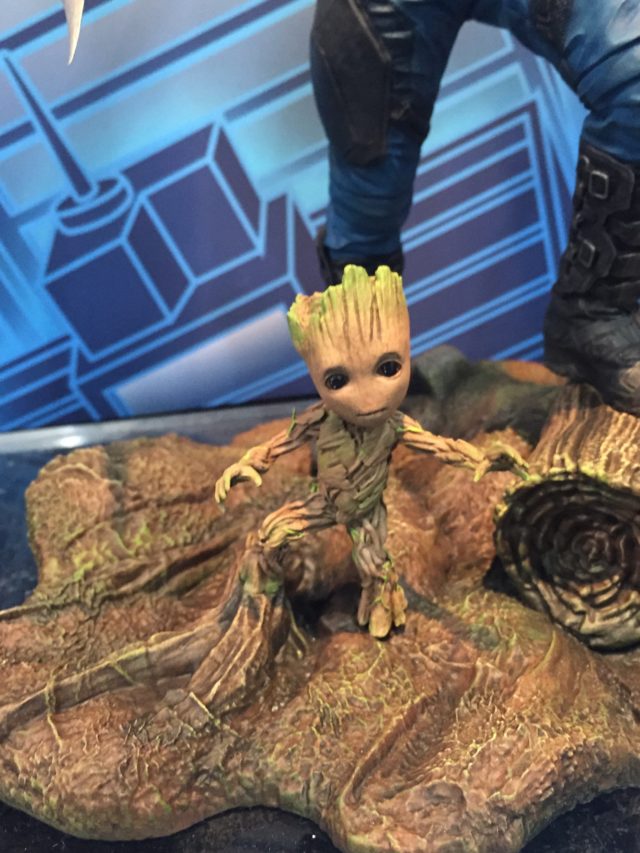 Simply put, these statues look spectacular. I love that Drax Bautista portrait, and the little Baby Groot on the base looks downright perfect. I think this is destined to be one of the best-selling Drax items for the movie from any company.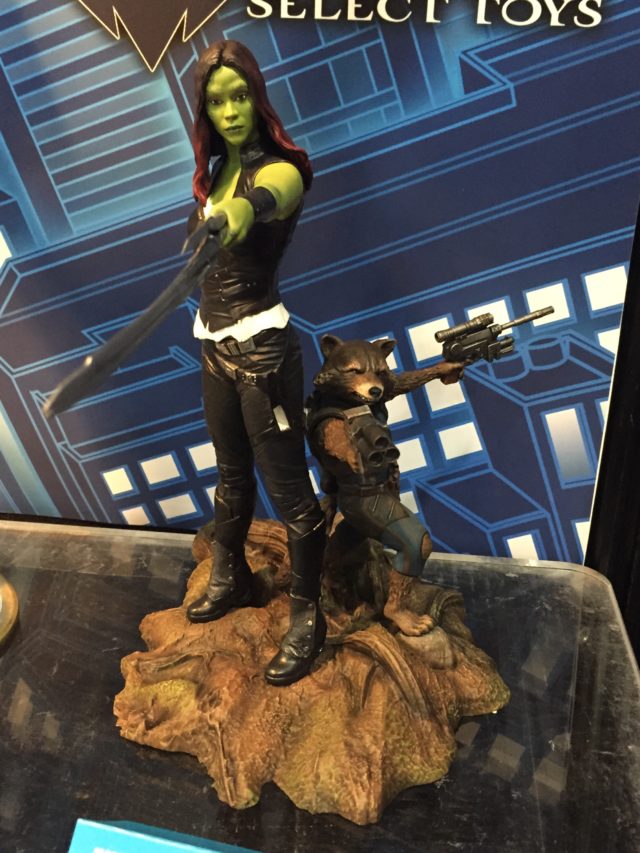 Finally, we've got the Diamond Select Toys Marvel Gallery Gamora & Rocket Raccoon statue! Again, these look amazing. I like the sword-out, threatening pose Gamora has been designed in quite a bit.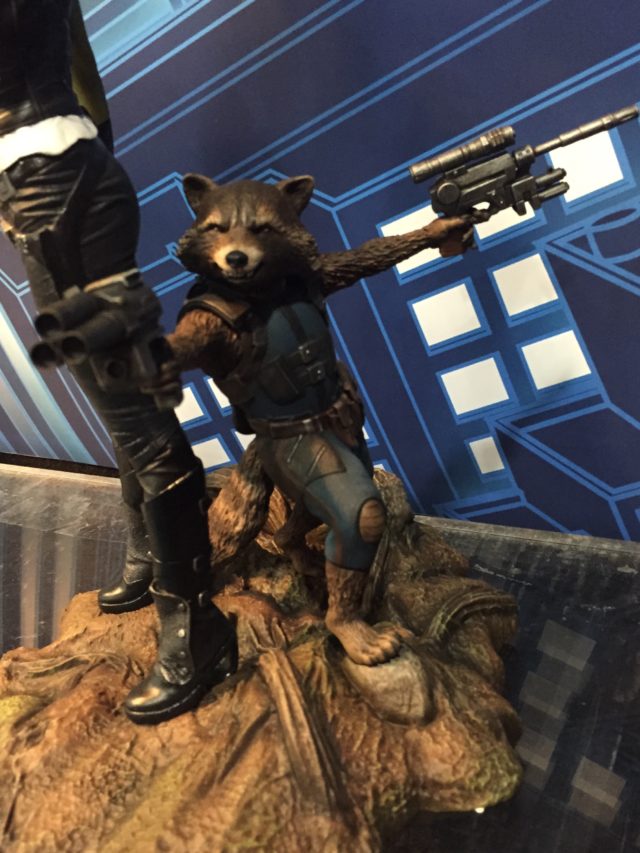 The Rocket Raccoon portion of this statue is flat-out fantastic, and I think it's incredibly generous for Rocket to come with another full-size character and not just as a small statue with an even smaller Baby Groot.
The only thing I'm not really enthusiastic about in this entire DST Guardians of the Galaxy series is Gamora's blank facial expression–but that's not Diamond Select Toys' fault, as anyone who's seen Zoe Saldana's performance as Gamora in these movies knows.
I really, truly wish the direction for Gamora in the MCU had a lot more ferocity, but DST is absolutely capturing the attitude of the character from the first movie. Alas.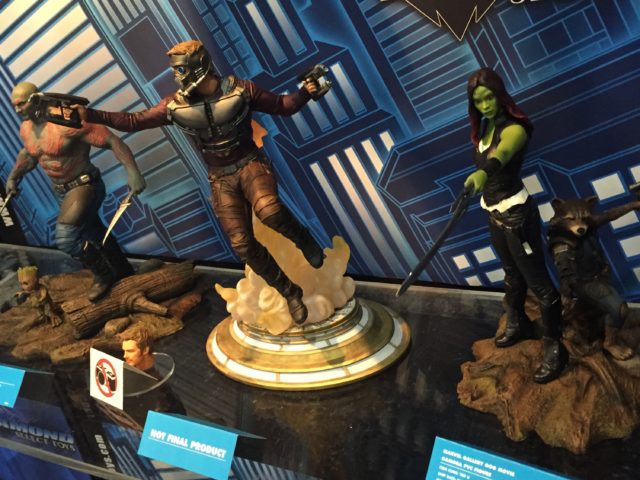 The Marvel Gallery Guardians of the Galaxy statues are expected to go up for order later this winter and arrive in summer/fall 2017. At about $120 total for the entire team in 10″ statue format, these are an absolute steal and a day one pre-order for me (especially since these are movie figures that will only have one production run possible). If you like these statues, make sure to lock them in: these won't be available long-term like the comic book-based Marvel Gallery ones are.
What are your thoughts on the DST Marvel Gallery statue line expanding to the MCU, collectors? Are you all-in for these GOTG 2 statues (as I absolutely am), or are you not interested in statues from this movie (or perhaps movie statues in general)?