We've reached the latter half of October 2016, and that means it's time for another round of Diamond Select Toys solicitations! Occasionally Marvel items are absent altogether from these solicitations, but that's not the case this month. Instead, two hotly-desired new items have now been officially announced: the Diamond Select Toys Guardians of the Galaxy Vol. 2 Minimates and Marvel Gallery Jessica Jones Statue are now up for order!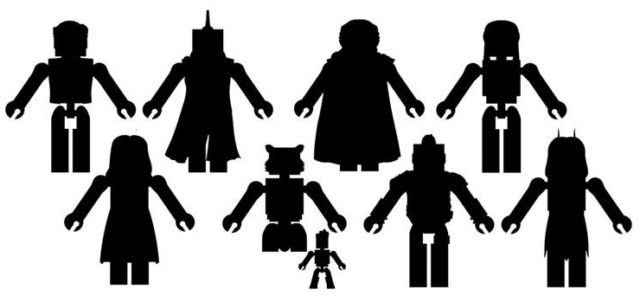 2017 is fast approaching, and bringing it with it the sequel to my second-favorite MCU Movie: Guardians of the Galaxy Volume 2! We're still likely months away from merchandisers being able to fully reveal any of their toys or collectible product lines for GOTG Vol 2, but Diamond Select Toys has gotten the jump on everyone by soliciting their Marvel Minimates Wave 71 figures this week–including four two-packs of Guardians of the Galaxy 2 figure goodness!
The comic book and specialty store assortment of Guardians of the Galaxy Vol. 2 Marvel Minimates Series 71 will consist of the following four two-packs:
Gamora with Rocket Raccoon & Baby Groot
Star-Lord with Yondu
Ego with Ayesha (Comic/Specialty Store Exclusive Set)
Taserface with Mantis (Comic/Specialty Store Exclusive Set)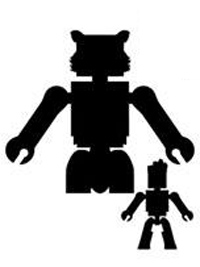 Obviously we can't see most of the details of these figures in these blacked-out silhouettes, but there are some interesting things that we can decipher from this info…
Drax is not present in any of these two-packs. I think it's unlikely that DST would choose not to represent the entire team in this Minimates series, so I'd place lots of money on a GOTG2 Drax Minimate being a Toys R Us exclusive. (You know… if there were places to place bets on things like that.)
Rocket Raccoon looks to be a fully-articulated Minimate this time out. His previous movie figure was a non-poseable PVC mini figure.
All of the new characters in this series are comic book shop/specialty store exclusives, where we know that all of the previous members of the Guardians (plus Yondu) will be at Toys R Us stores as well. If you want to complete your team, you'll need to get Mantis from your favorite comic book store or online shop.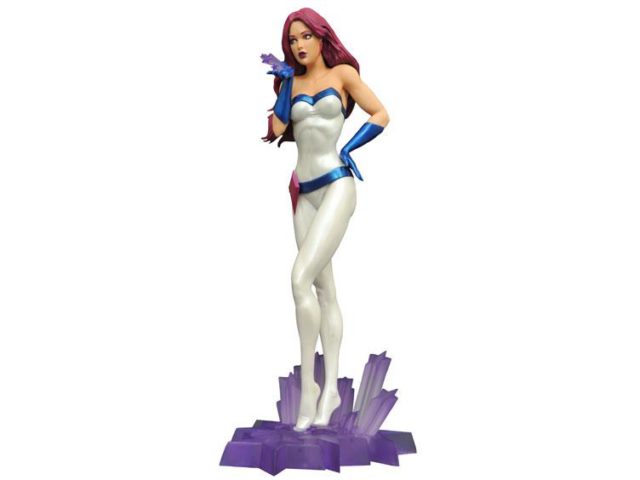 But the Guardians aren't the only Marvel characters getting some DST love in the spring! Diamond Select has also announced a 9″ statue of Jessica Jones in her uh, "less mainstream" identity, the superhero Jewel! This statue was revealed at C2E2 2016 earlier this year, and will be joining fans' collections early next year. Here's the official write-up on the Jewel Marvel Gallery statue:
"A Diamond Select Toys Release! Before she was a hard-boiled detective and the star of her own TV show, Jessica Jones was Jewel, an up-and-coming superhero, part-time Avenger and full-time fashion plate! This 9-inch scale PVC diorama of Jewel depicts the superheroine with her purple hair and white jumpsuit, blowing a kiss of purple stars. In scale to all Gallery and Femme Fatales PVC figures, Jewel comes packaged in a full-color widow box, and features a detailed sculpt and paint applications. Sculpted by Alejandro Pereira."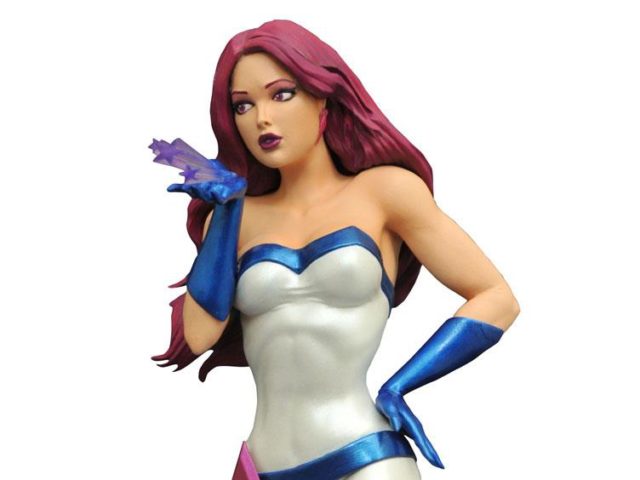 The Marvel Gallery Jessica Jones Statue and Guardians of the Galaxy Volume 2 Minimates are now up for order, and are scheduled to be released in March 2017 and April 2017 respectively. I'll post an update with a full preview of the GOTG Vol 2 figures as soon as Diamond Select is allowed to reveal photos of the actual figures (and also when they confirm the Toys R Us exclusives).
What do you think of the newest batch of Diamond Select Toys solicits, Marvel collectors? Are you a fan of Jessica Jones in her Jewel attire, and will you pick up what's likely the only statue of Jewel that will ever be made? And what are you hoping to see in the Toys R Us Guardians of the Galaxy 2 Minimates assortment?