Over the weekend at New York Toy Fair 2017, Funko gave us our first taste of their Spider-Man Homecoming vinyl toys and figures. But it turns out that was just a sample of what the Big F has lined up for us, as an expansive variety of Funko Spider-Man Homecoming POP Vinyls, Dorbz, Hero Plushies and Pint-Size Heroes went up for order today!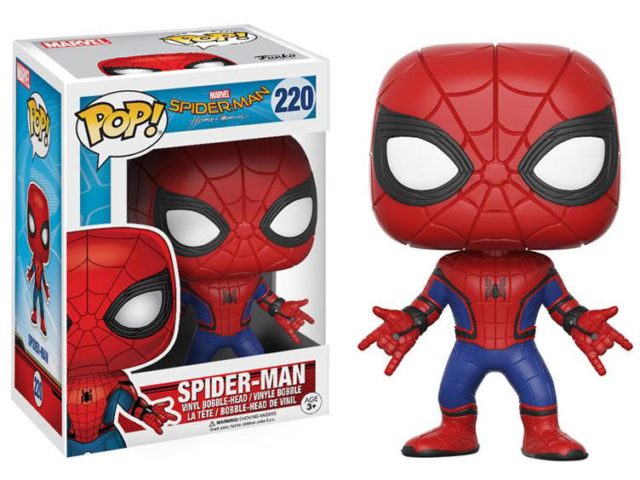 I posted my photos of the selection of Spider-Man Homecoming Funko figures on Saturday with the hypothesis that Funko likely had more to come for the movie–and just days later, I know for certain that I was right!
The complete lineup of mass-release Spider-Man: Homecoming POP Vinyls is as follows:
Spider-Man
Homemade Suit Spider-Man
Peter Parker
The Vulture
Tony Stark in Kitty Shirt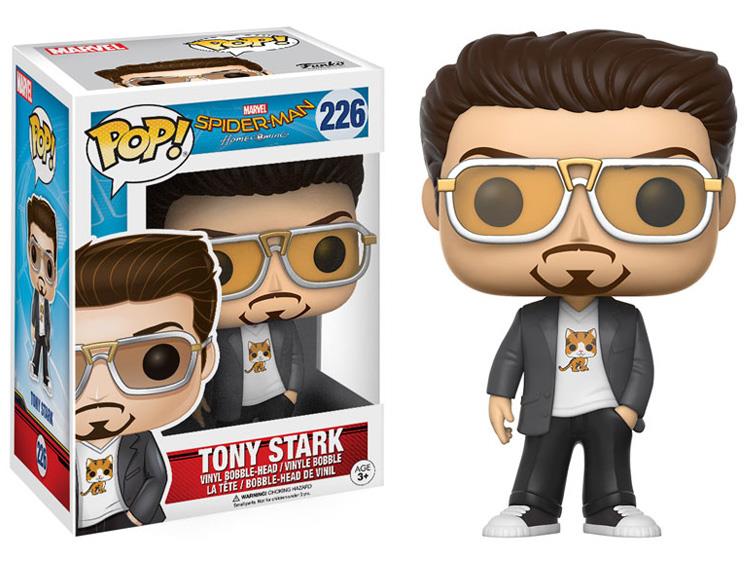 All of these figures were in display at the 2017 Toy Fair over the weekend, with the exception of perhaps the absolute cutest civilian figure ever: Robert Downey Jr. Tony Stark chillin' in his kitty cat shirt! Seriously–this is an absolute winner.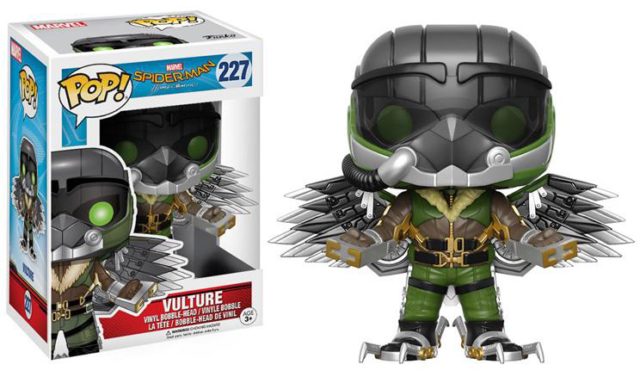 And speaking of Tony, it's worth noting that there's no Homecoming Iron Man POP Vinyl figure revealed or announced yet–verrrrrry suspicious. Iron Man definitely seems like the early favorite to be the Spider-Man Homecoming Collector Corps Box Exclusive!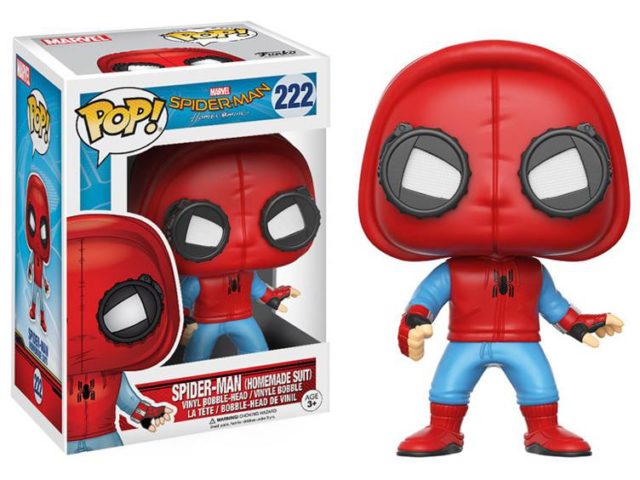 Homemade Suit Spider-Man actually looks a bit more intimidating and menacing in super-deformed POP form than he does in his realistic Hasbro action figure versions, oddly enough!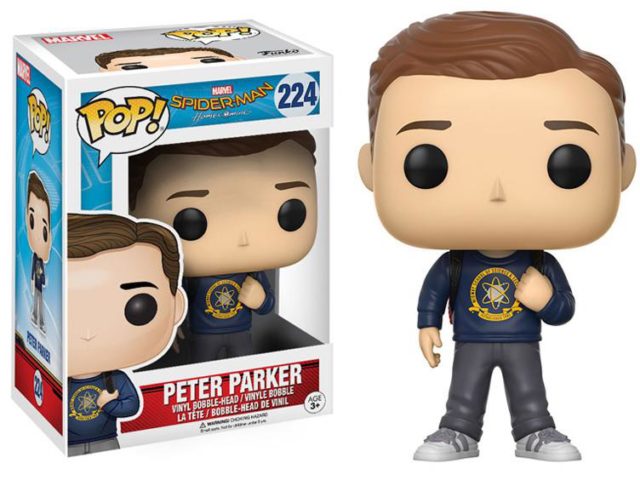 This will be the first time that the Vulture is released by Funko is any form, and the first time that Peter Parker gets released as a non-exclusive POP.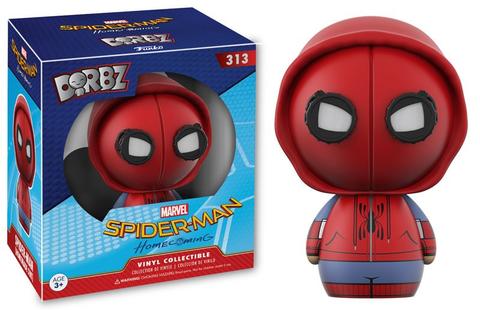 In addition to the POPs, there are three Homecoming Dorbz announced:
Dorbz Homecoming Spider-Man
CHASE Dorbz Spider-Man Unmasked
Dorbz Homemade Suit Spider-Man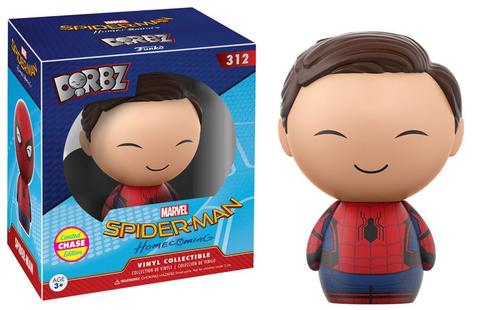 That's right–no Vulture, Iron Man, Peter Parker or Tony Stark announced for Dorbz at this time, although there is a CHASE Unmasked Spider-Man Dorbz (which, oddly enough, doesn't have an announced POP Vinyls counterpart).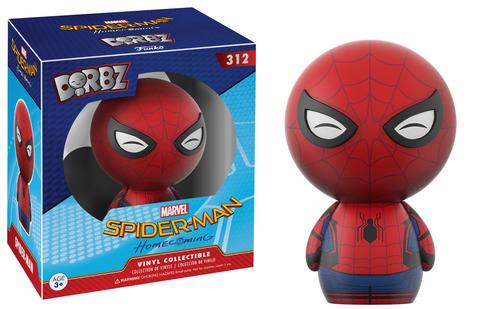 One of those characters might be a strong inclusion as a surprise Dorbz for the MCC box as well, as it seems a mite peculiar to have the entire Dorbz Homecoming series consist solely of costumed versions of Spidey himself.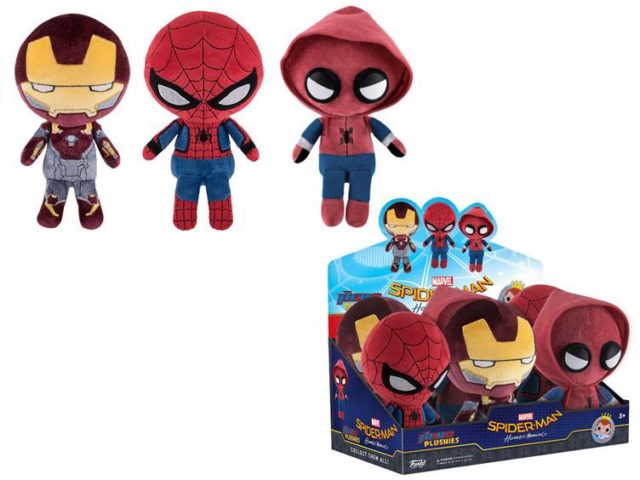 On the Spider-Man Homecoming Hero Plushies front, we've got three:
Spider-Man
Iron Man
Homemade Suit Spider-Man
These remind me a bit of the Mopeez Plushies that Funko had been releasing the last few years. There's none here I don't feel like I can live without, but some collectors will probably dig these as an impulse buy.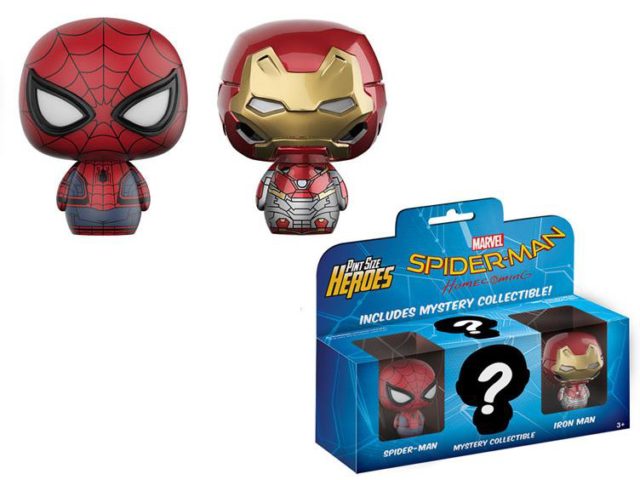 And finally, we've got two sets of Homecoming Pint-Size Heroes three-packs. This time, instead of the series coming in blind bags, there will be two three-packs that each have two set characters and one mystery!
One of the Pint-Size Heroes Spider-Man Homecoming sets will include Spidey and Iron Man with a mystery third figure (one possibility is known to be Peter Parker), and we also saw figures at Toy Fair of Vulture, Tony Stark and Homemade Suit Spider-Man.
Which two figures are definitely included in every Set #2 hasn't been revealed yet (although I certainly hope that adorable Pint-Size Tony Stark isn't a mystery figure to chase after!).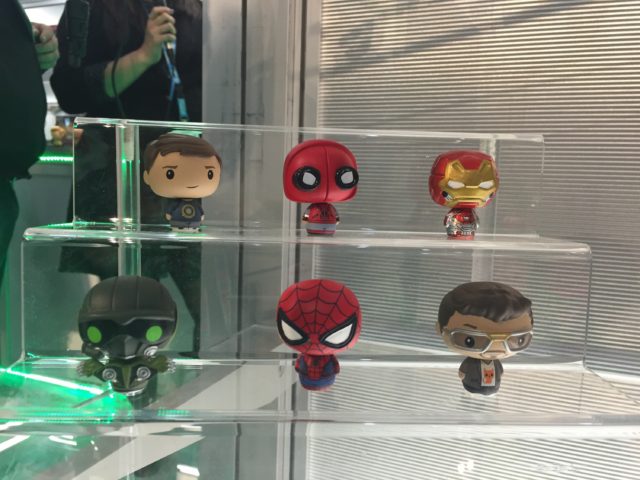 All of these Spider-Man Homecoming Funko toys are now up for order, and are scheduled to be released in April/May 2017. It sounds as if this is it for mass-release figures in the Homecoming theme (at least for now), but I'll update the site and the Marvel Toy News Facebook and Twitter pages when and if Funko announces any more additions to this series (such as perhaps Shocker or Tinkerer figures?).
What do you think of Funko's Spider-Man Homecoming offerings, Marvel collectors? Does anything that Funko has cooked up for us catch your eye, or are you far from mesmerized by any of these super-deformed, cutesy Spidey toys coming our way this spring?