The King of Exclusives has been on a roll ever since the short respite last month, and now Funko has let the cat out of the bag on their Marvel SDCC 2017 Exclusive POP Vinyls exclusives! While there aren't a ton of SDCC Marvel exclusives this year, there's no denying there's a handful of big names–including POP Bucky Captain America, Red She-Hulk, a new movie Tony Stark and more!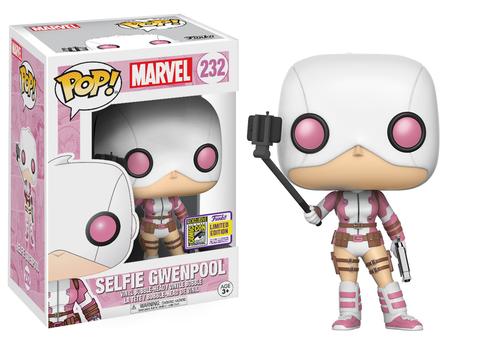 After Funko loaded up their Star Wars exclusives assortment for San Diego Comic-Con 2017 with some
huge
names like Holographic Princess Leia, Supreme Leader Snoke and Bodhi Rook, I was pretty terrified that the SDCC 2017 POP Marvel series was also going to be full of can't-miss characters.
Thankfully, I think Funko's limited edition selections for the convention this year are pretty niche–exactly the way good exclusives should be. There's only one figure here that's one that I can't live without (and I probably could, if I had to), so I think Funko did a swell job making picks that wouldn't tick collectors off by being must-have characters.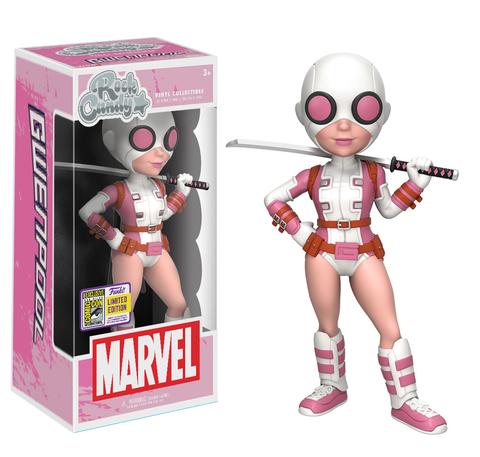 Two versions of Gwenpool are leading the charge including a SDCC Selfie Gwenpool POP Vinyl holding a selfie-stick and the first-ever Rock Candy Gwenpool.
I'm not big into the Gwenpool character, but I think it's kind of fun that her SDCC Exclusive POP Vinyl will come with a selfie stick, which is otherwise banned at the con. That wacky Gwen Poole! Heh.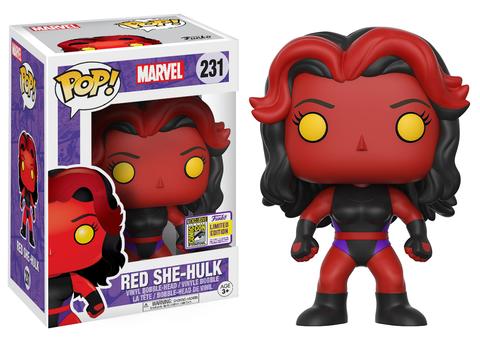 Though she's just a repaint of green She-Hulk, a Red She-Hulk POP Vinyl will also make her debut at this year's Comic-Con International. I don't know that there are legions of Betty Banner Ross fans out there dying to scoop this up, but it's an easy enough repaint that I'm glad Funko is making limited quantities of for her fans.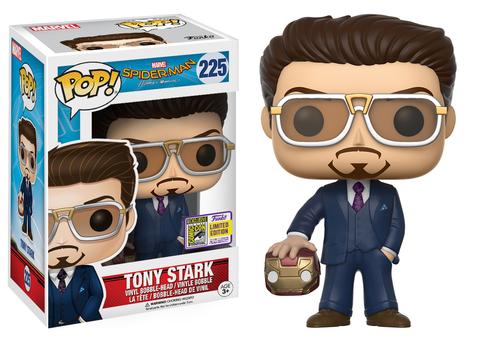 The sole Marvel movie POP for the show is a brand new Spider-Man Homecoming Tony Stark wearing a business suit and holding an Iron Man helmet.
We've had lots of Tonys at this point, and I personally prefer that adorable Kitty Shirt Tony Stark POP, but the business suit is a popular look that I'm sure some fans will dig. Again–it's an interesting idea that not everyone will want, making it an ideal exclusive.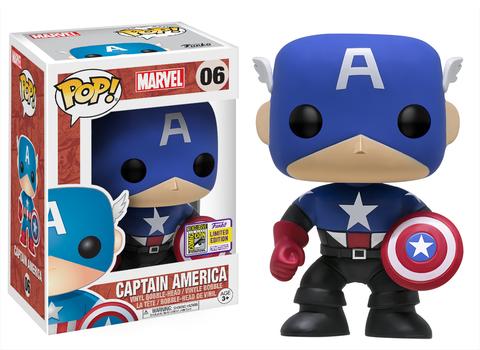 Finally, we've got the biggest name in the wave and the POP I expect more fans will be interested in than any other: Bucky Captain America! This is actually the first comic-based Bucky POP Vinyl ever, although we've had plenty of versions of MCU Winter Soldier released previously.
This is just a repaint of a preexisting Captain America one (the very first one, in fact–Marvel POP #06), but Bucky Cap is a character that hardcore fans ask for pretty frequently, making him another perfect choice to make as a LE piece. Hopefully Bucky Cap will be a shared exclusive so all his fans can get one (unlike poor Qui-Gon Jinn).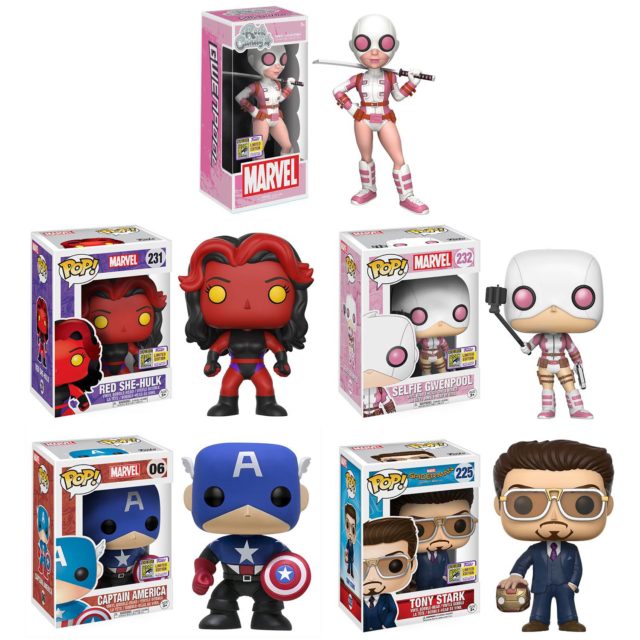 The Funko SDCC 2017 Exclusives will be available at San Diego Comic-Con 2017 from July 20-23 2017, as well as at participating retailers that receive shared exclusives. It's unclear what figures will be going to which retailers right now, but I'll update the Marvel Toy News Facebook and Twitter Pages once Funko releases the master list for shared exclusives the week of Comic Con.
Now that we've seen what's being offered by Funko for SDCC 2017, what's the damage for you, Marvel collectors? Is Funko packing any exclusives you just have to have, or are you unimpressed with this year's selections?