Just like I wasn't expecting to see a number of Marvel statue reveals at Star Wars Celebration Orlando, I really didn't think we'd see anything new debut at D23 Expo 2017. But for the first time ever, Hasbro premiered a new Marvel Legends figure at D23 over the weekend–and it's actually the very first Marvel Legends 2018 figure of any kind to be revealed! Coming our way in spring 2018: the Marvel Legends 12″ Black Panther figure in movie costume!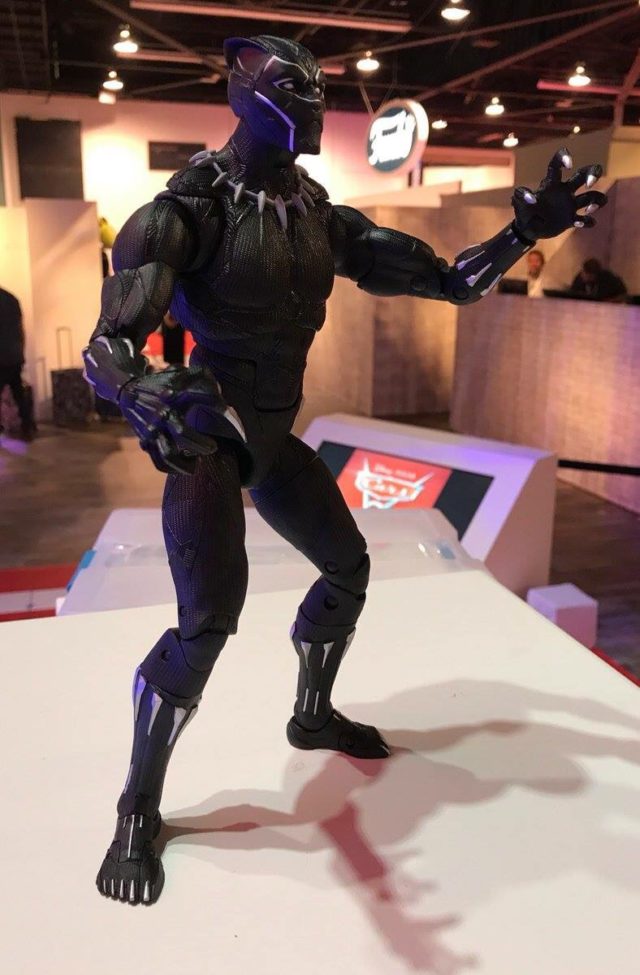 D23 Expo is way too much "Line-Con" for my tastes, so I don't plan on attending one again, but I will admit I was just a hair jealous of those in attendance who got to see the 2018 Marvel Legends Black Panther 12″ figure in person at the show.
With the Black Panther movie set to hit theaters in early 2018, it shouldn't be a big surprise that a big Black Panther will be accompanying the movie, but it caught me off-guard nonetheless.
What I think surprised everyone, however, is the type of figure this is: MCU movie-based. All of the five figures released in this line thus far have been comic-based, as are the Hulk and Thor figures that are scheduled to ship out later this summer as part of the Thor Ragnarok push, so seeing a 12″ Black Panther movie figure is pretty unexpected.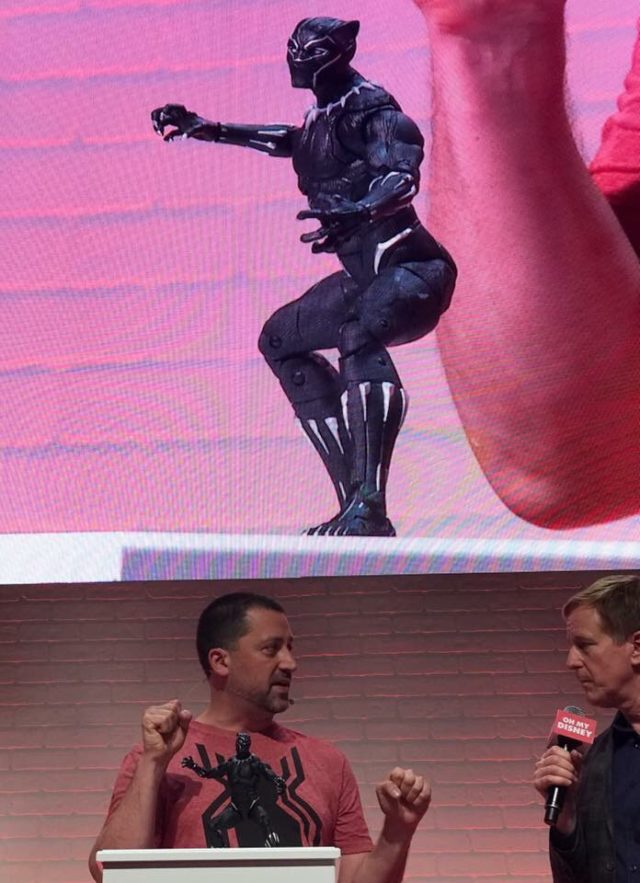 Seeing as how the 12″ comic-based figures haven't exactly set the world ablaze with their sales (with every figure thus far being widely available for half price or less), I think opting for a Marvel Cinematic Universe movie look is a highly intelligent move by Hasbro (especially since T'Challa's movie look is arguably cooler than any of his comic costumes).
Along with being one of the best Hasbro figures released in 2016, the 6″ Marvel Legends Civil War Black Panther figure was hugely popular and was scalper-bait for the better part of a year.
Increasing the size and detail of that figure and releasing it in conjunction with the Black Panther movie makes perfect sense, so hopefully this will be the 12″ ML figure that breaks the trend and sells really well at retail. I enjoy this low-priced 1/6 Marvel figure line a lot, and I'd really like to see it become more successful so that we start to see a larger diversity of characters released in it.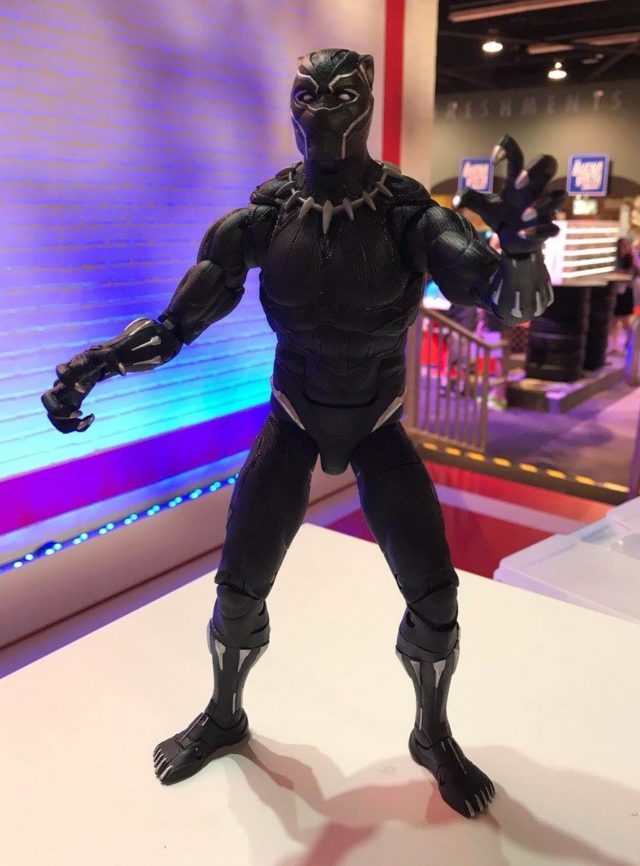 The Marvel Legends Black Panther sixth scale figure is scheduled to be released in spring 2018, and should be available for order from online stores as well as at mass retail. I'll post an update here and to our social media pages once more information on Black Panther's release is made available.
Anyone out there jonesin' for the first Hasbro MCU movie 12″ figure? Is this a worthwhile alternative to the $200+ Hot Toys Black Panther? Do you think this T'Challa will be a hit, or do you see this figure joining its Hasbro 12″ brethren on the clearance rack?