It's been rather quiet lately on the Marvel Legends news front as we approach the 2018 Toy Fair in New York City, but Hasbro decided to kick off this week with some totally out-of-the-blue announcements that confirm the rumors: a Deadpool Legends Wave 2 series is coming our way in Fall 2018, including new 6" Marvel Legends Omega Red and Lady Deadpool figures and more!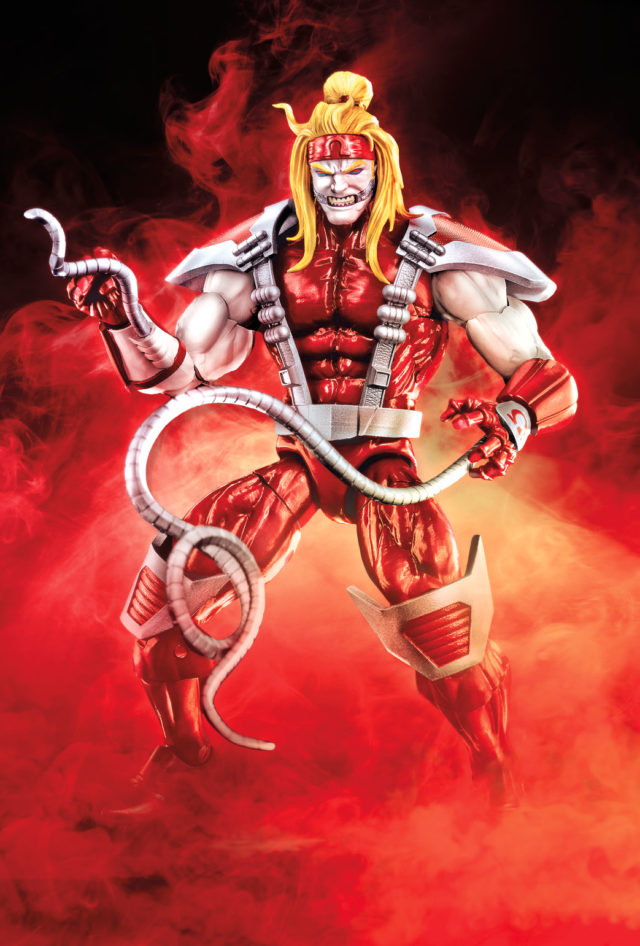 A few days ago, some leaked computer listings hit the internet that seemingly indicated a second Marvel Legends Deadpool series was lined up for later on in the year.
I don't like spoiling surprises and talking about early lineups (because they frequently do change before release), but at least part of the wave isn't conjecture anymore—Hasbro has gone ahead and confirmed half the series for us today!
The headliner of this wave for most collectors is likely to be the first new Marvel Legends Omega Red since the Toybiz days! I actually think the original version still holds up well, but Hasbro's is definitely looking mighty fine! The day when the original Omega Red 6″ Figure could be improved upon has apparently arrived.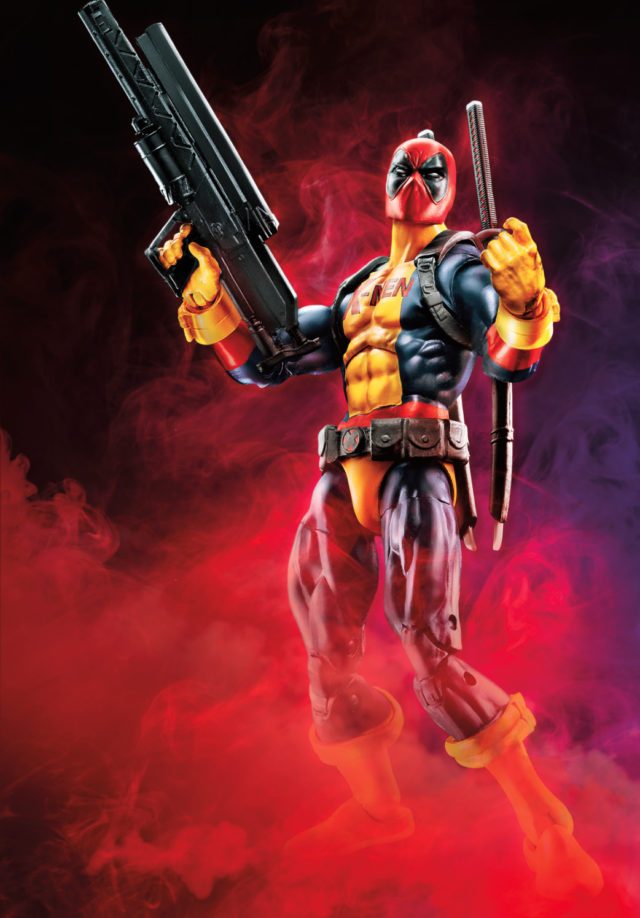 Secondly, we've got an obligatory Deadpool variant: a Marvel Legends X-Men Costume Deadpool. This is sort of a funny variant, with "X-Men" written on the chest of a classic blue-and-yellow costume, but also a variant I can see many fans hoping to live without.
With only six figures expected in this wave, I'd anticipate that this will have a unique Build-A-Figure piece, however. Hopefully we'll find out the remainder of the details on this wave at Toy Fair so that we know for certain.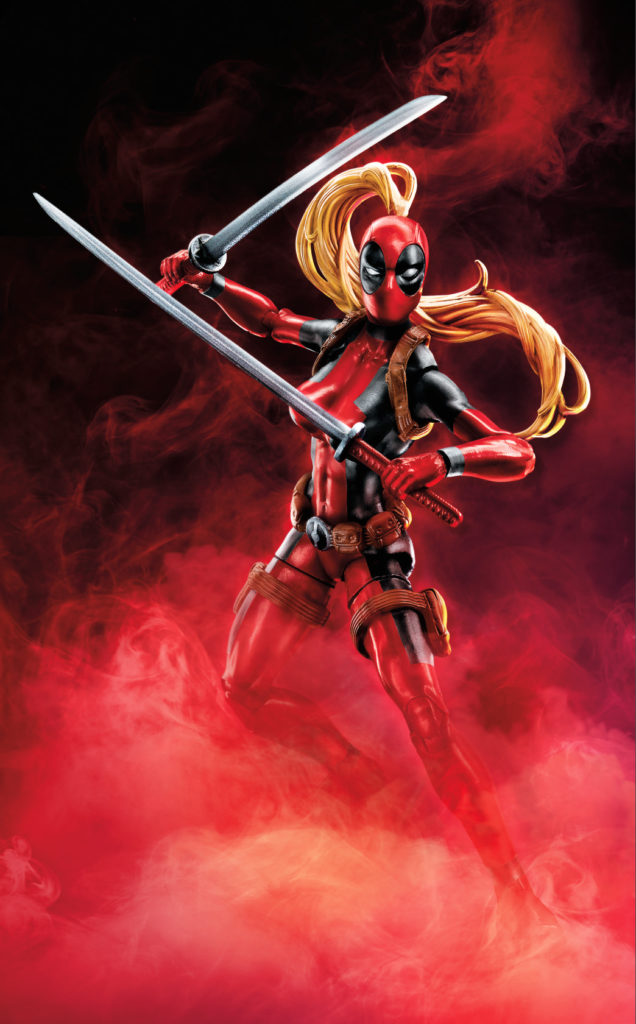 Finally, we've got the first-ever 6" Marvel Legends Lady Deadpool figure. Diamond Select Toys released an awesome Marvel Select Lady Deadpool last year, but Hasbro's looks more articulated and will be a couple bucks cheaper. I was astonished when Lady Deadpool wasn't in Wave 1, so I'm glad to see she'll be getting her much-deserved due later on this year.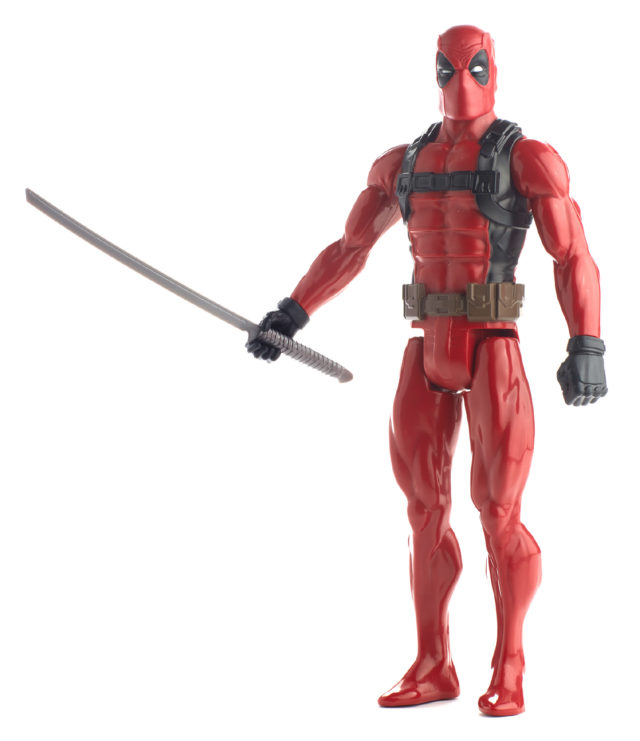 In addition to the six inch figures, we're slated to get a 12" Deadpool Titan Hero-like figure in the fall, as well as a role-play mask and katanas aimed at the kiddos.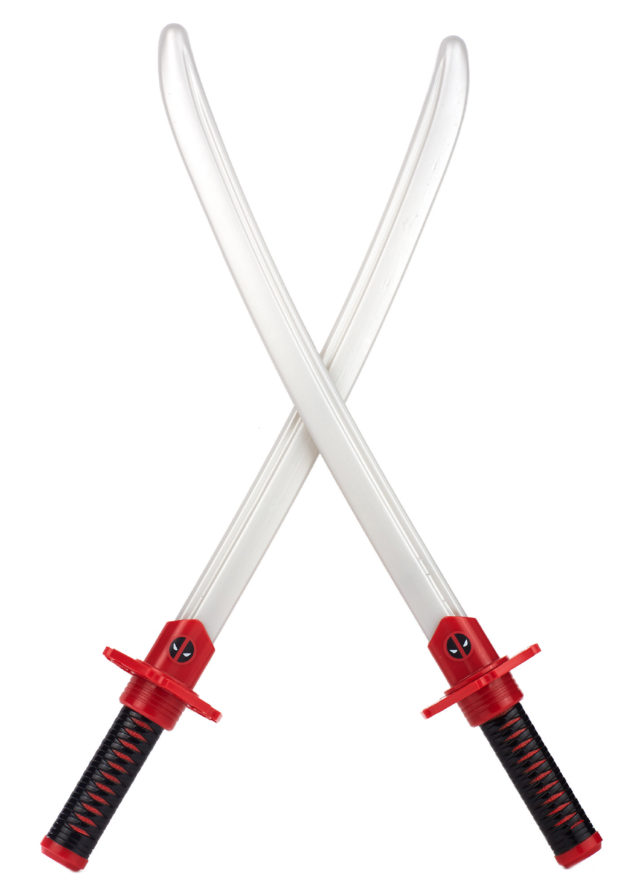 Obviously the katanas aren't aimed at us old-timers, but kids are gonna love them. The katanas carry a $20 MSRP, whereas "Titan Hero" Deadpool and the role-play Deadpool mask will have a suggested $10 price-tag.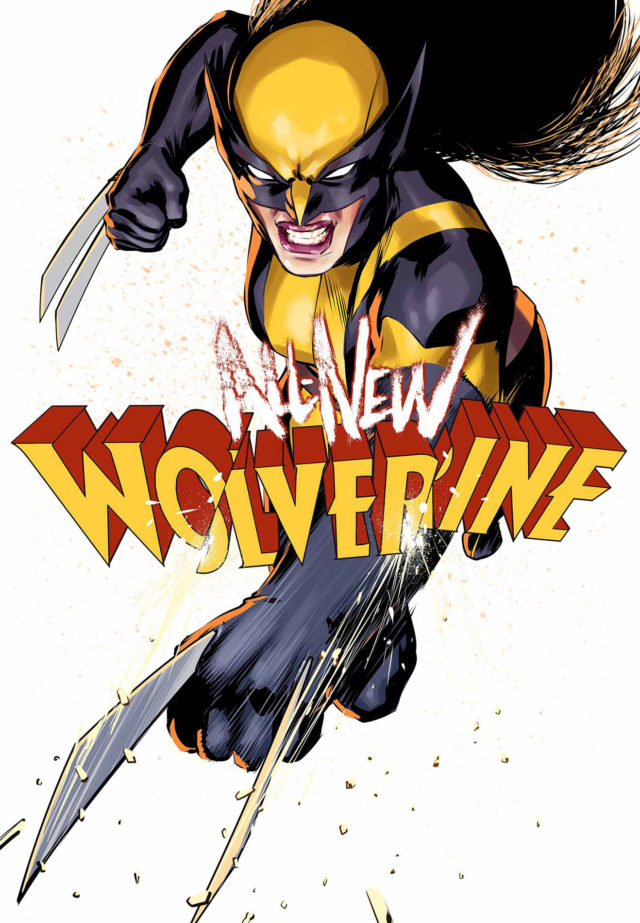 If the UPC listings that leaked out are accurate, the series could be rounded out by new a Marvel Legends Bishop, an X-23 Wolverine and another Deadpool variant (and presumably a Build-A-Figure).
A Wolverine X-23 Marvel Legends figure is the most prominent noticeably absent inclusion from this year's announcement X-Men series, so I'd be very surprised if we don't see her shown (or at least confirmed) at the New York Toy Fair 2018 next month. I wasn't a fan of the 3.75″ Marvel Universe-scale All-New Wolverine we got last year, but I have a hunch Hasbro will nail a 6″ version.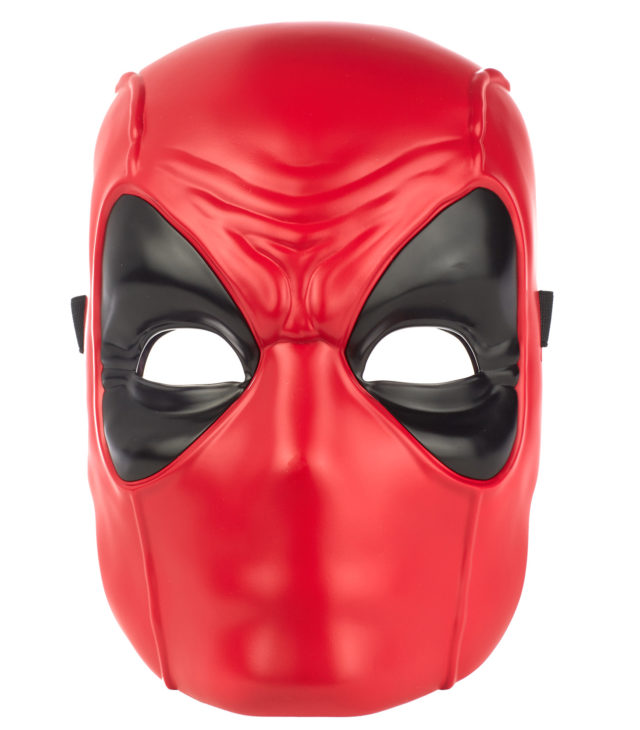 The Deadpool Marvel Legends Wave 2 figures are scheduled to be released in Fall 2018, but meanwhile, I'd speculate that we may see online retailers open pre-orders for Wave 1 (the Sasquatch Series) sometime this week.
I'll send out alerts via the Marvel Toy News Facebook and Twitter Pages are soon as orders open up for the Wave 1 6″ figures, so stay tuned.
Are you pumped about a second series of Deadpool Legends later on in 2018, Marvel collectors? What do you think of the half-wave Hasbro revealed today, and are you happy with the rumored remainder of the lineup?