Diamond Select Toys seems bent on making the most comprehensive Marvel action figures line ever with their Marvel Minimates figures. The Marvel Minimates line has been running now for over a decade, and includes hundreds upon hundreds of different figures. At this point, the Minimates Marvel Universe even includes multiple versions of some characters that otherwise haven't gotten action figures in many years–and we can add several more to the list with this latest box set! The Classic X-Force Minimates box set of figures is now up for order!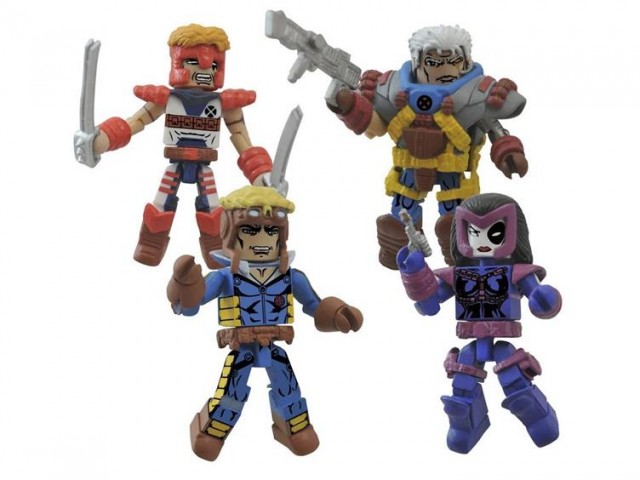 A real testament to the breadth and depth of the Diamond Select Toys Marvel Minimates lineup is the fact that despite the fact that three of the figures in this Marvel Minimates Classic X-Force Box Set are B-Listers, all three of them have previously been released in Minimates form.
As the headliner of the series, Cable has gotten his fair share of Minimates figures in the past. In fact, this will be fifth Minimates Cable figure released (sixth if you count that crazy Cable-pool Minimates Deadpool figure–I don't).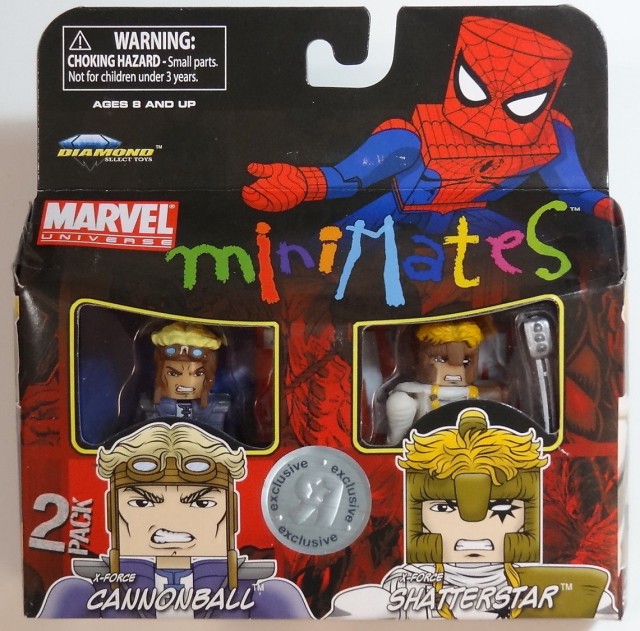 In addition to Cable, the set will include the second-ever Minimates Shatterstar figure, the third-ever Minimates Cannonball figure, and the second-ever Minimates Domino figure.
While the original releases of these characters depicted them in their outfits from the beginning of the X-Force comic book, these new Marvel Minimates Classic X-Force versions of the figures are featuring their costumes from the middle of the first volume of X-Force (including Shatterstar's sweet orange and white costume).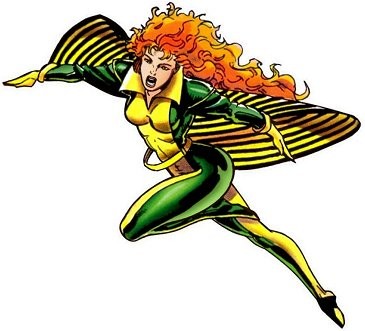 If there's one disappointment I have with this Minimates X-Force box set, it's that it doesn't include a Minimate Siryn figure. Poor Banshee's daughter is the only core member of the classic X-Force team to never receive a Marvel Minimates figure, and I legitimately would have preferred her over a new Domino or Cannonball (as much as I love both those characters).
Siryn has been shafted by company after company over the years, so it's sad to see her being ignored even within the Marvel Minimates line. We can only hope that DST is aware of Siryn's omission and has her planned for an upcoming Toys R Us Exclusive Minimates wave (cross your fingers).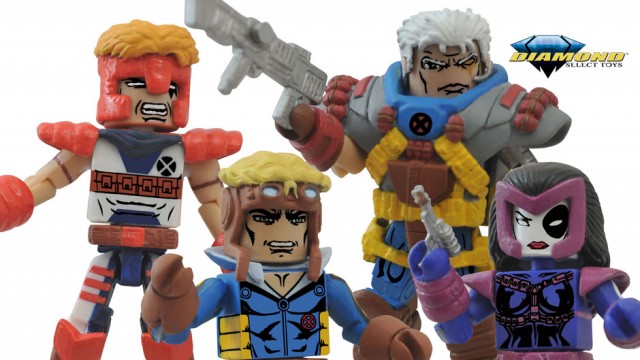 The Marvel Minimates Classic X-Force figure set is now available for order, and is expected to be released in December 2014. I'm a total mark for figures of the New Mutants and Peter David's X-Factor roster, so I've got this set on pre-order just for the new versions of Shatterstar and Cannonball.
What do you think of Diamond Select Toys' latest Minimates box set, Marvel collectors? Are you excited for new versions of some of the classic X-Force members, or would you have preferred a set that included some never-before-done characters?