Once upon a time, Diamond Select Toys had its own line of high-end Marvel statues. The Marvel Premier Collection was a modest little line and not a statue-producing juggernaut like Bowen Designs, but DST produced some quality pieces in the line that are still desirable today. And now, the Diamond Select Toys Marvel Premier Collection will live again–the Wolverine in Snow statue is now available for order!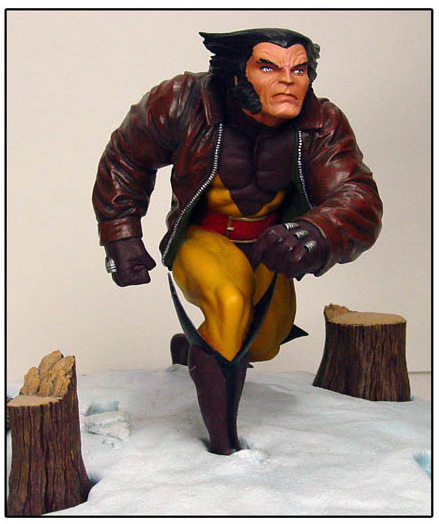 The original Marvel Premier Collection Diamond Select Toys statue series was composed almost exclusively of women, so it seems a bit ironic that in an era when Marvel Comics is pushing female characters harder than ever before, the line is being relaunched with one of Marvel's most ubiquitous male superheroes: Wolverine.
Even so, DST is giving us a resin Wolverine statue that's wholly different from any that's come before, depicting Logan in his classic brown costume, mid-stride marching through a snow-covered landscape!
This Diamond Select Wolverine statue has been sculpted by legendary sculptor Clayburn Moore, who is the current Diamond Select Toys Art Director. Fun fact: Clayburn Moore was also the sculptor of the original DST Marvel Premier Collection statues series from 2004-2008! Now that's continuity!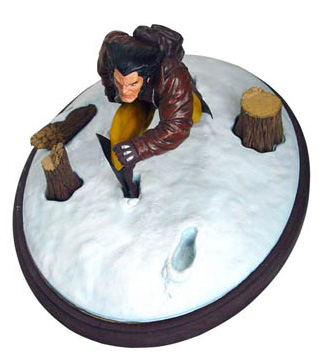 Honestly, though, this isn't really my favorite Wolverine statue ever–I'm having a really hard time getting past the stylized face sculpt on Logan. That said, there are two aspects of this statue that I particularly love: the first is the elaborate base with gorgeous snow and tree stumps sculpted onto it, and the second is the fact that Wolverine is sporting his leather jacket–something I can't recall ever seeing on a Wolverine statue before!
The style of Wolverine himself on this statue isn't totally to my liking, but man–what a gorgeous base! I'm looking forward to seeing what Diamond Select puts together for the next two statues in the resurrected Marvel Premier Collection: Thor and Gamora!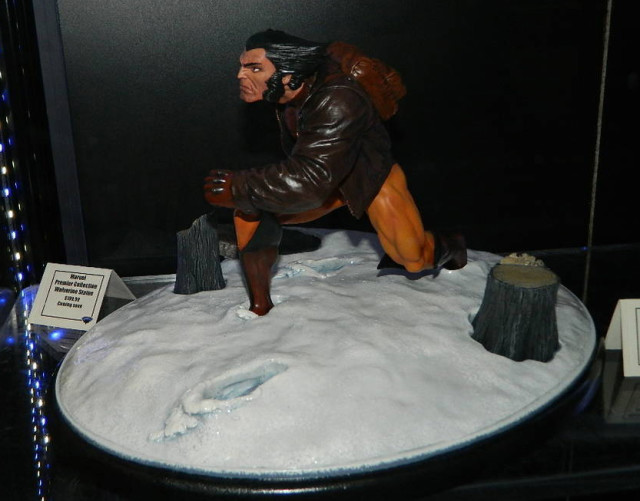 Although this isn't my favorite Wolverine statue overall, I am genuinely excited to see Diamond Select Toys reentering the market as far as high-end Marvel statues go. With the long-term hiatus of Bowen Designs, there really aren't any entry-level Marvel resin statue lines on the market right now. As much as I love Kotobukiya's work, most of it is plastic, and I'll always prefer resin over PVC plastic for my statues.
But for those who adore PVC statues, Diamond has you covered too–they're expanding their Femme Fatales line with a new sub-line of Marvel Femme Fatales statues! That line will kick off in 2016 with modern Marvel women such as Spider-Gwen, Carol Danvers Captain Marvel and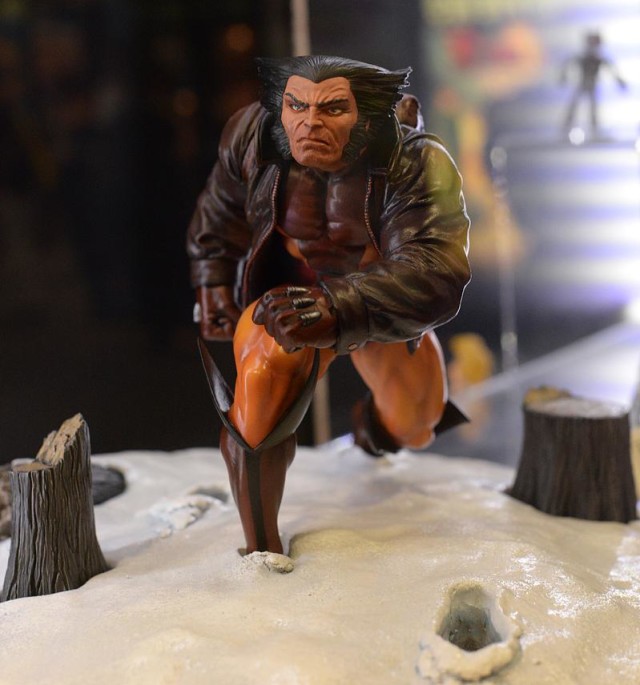 The Diamond Select Wolverine Marvel Premier Collection statue is now available for pre-order, and is scheduled to be released this winter. The Wolverine statue has an MSRP of $199.99, but is available for pre-order at the discounted price of $179.99 for early adopters. The piece has an limited edition production size set at 3,000 pieces, which should theoretically be enough to go around for everyone who wants one (unless the demand for this Wolverine statue ends up far exceeding what I expect it to be).
What do you think of the first statue in the revived Marvel Premier Collection line? Are you psyched for the reemergence of Diamond Select Toys in the Marvel statues market, or are you satisfied with the other companies out there that are already producing Marvel statues?