2015 has been an excellent "make-good" year for previously-canceled Hasbro Marvel action figures. In 4″ figures, Emma Frost, Northstar, and Juggernaut Colossus have finally made their long-awaited debuts. Meanwhile, in the 6″ Marvel Legends lineup, we've finally gotten the long-lost Iron Fist, Sentry, Blizzard, Tigershark, Bulldozer and more. And now we can add one more previously M.I.A. figure to that list: the Marvel Legends Rescue figure is finally coming out–as the 2016 Marvel Unlimited Plus exclusive figure!
At the Marvel Unlimited Plus Member Panel at San Diego Comic-Con 2015 (for members only!), the secret was revealed that the next Marvel Unlimited Exclusive Marvel Legends figure was going to be the Marvel Legends Rescue figure that we first saw two years previously at SDCC 2013. No photography was permitted at that panel, so the announcement of Rescue didn't get the usual Comic-Con news hype surrounding it.
But true to the word at the panel, the Marvel Unlimited Website was updated today to reflect the new giveaway figure for 2016–and as promised, it is the Rescue Marvel Legends figure that diligent fans have been requesting for over two years now!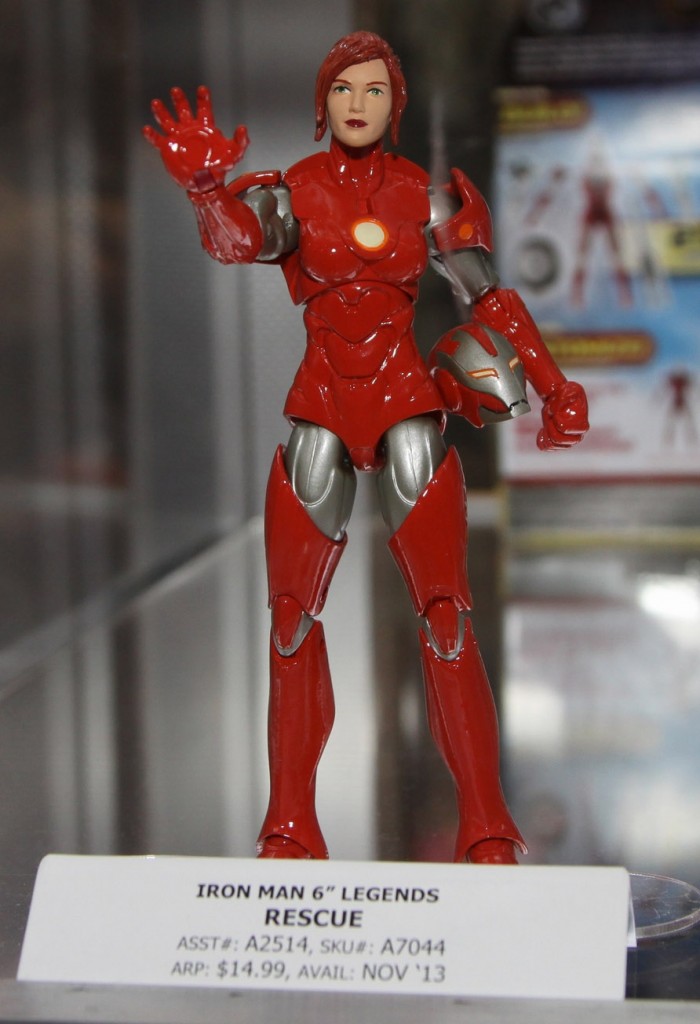 When this Iron Man Legends Rescue figure debuted at San Diego Comic-Con 2013, she was scheduled for release in November 2013 at a suggested retail price of $14.99. Clearly, that did not happen. Instead, those collectors who need an armored Pepper Potts in their lives are going to have to pay the $99.99 Marvel Unlimited Plus Membership fee to score their own ML Rescue 6″ figure.
At SDCC 2013, the figure was shown to feature an interchangeable unmasked Pepper Potts head. It's unknown if the actual Marvel Unlimited Legends Rescue action figure will come with the alternate Pepper Potts head, but I sure do hope so. This is likely the only chance of a 6″ Pepper Potts head sculpt ever being released.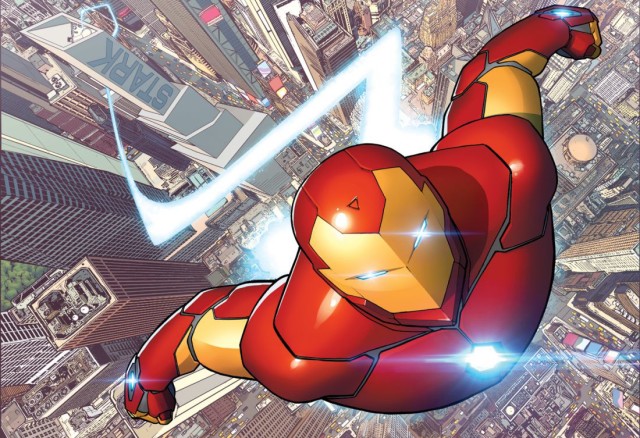 In addition to the Hasbro Rescue figure, the 2016 Marvel Unlimited Plus subscription will include more freebies than ever before, including an Agents of S.H.I.E.L.D./Agent Carter two-pin set and three comic books with exclusive variant covers (Invincible Iron Man #1, Captain America: White #1 and Agent Carter: SHIELD 50th Anniversary #1). There are also member discounts at the online Marvel Shop and Digital Comic Shop included as benefits once again.
I'm not really into variant comic book covers or buying stuff from the Digital Shop, but I am excited about those Agent Carter and Agents of SHIELD pins! With all of this fanfare for Agent Carter, I really wonder if there might be a Marvel Legends Agent Carter figure in our future someday soon…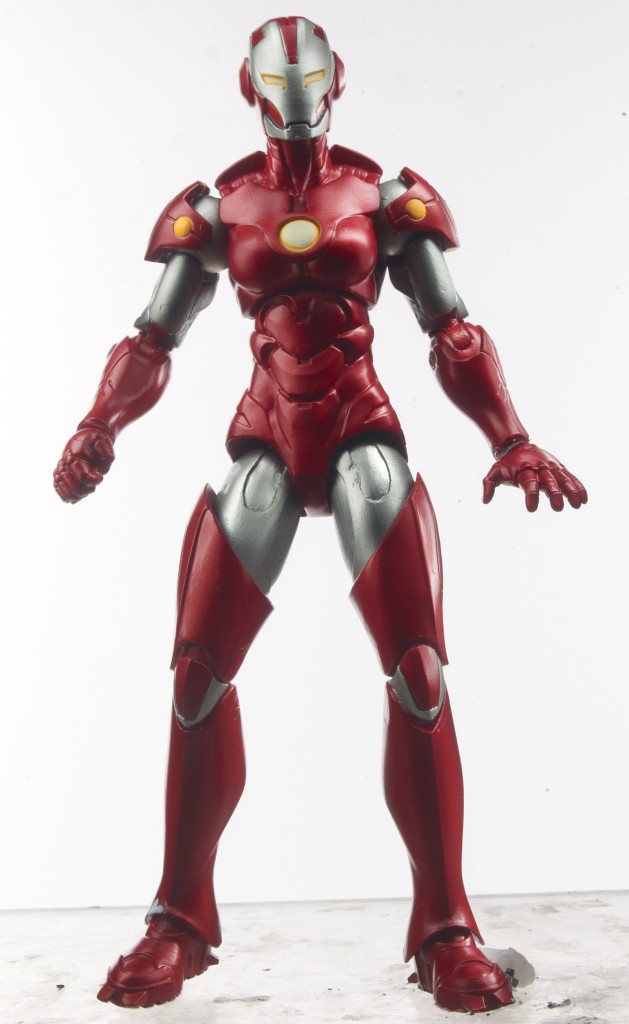 I'm already subscribed as an annual Marvel Unlimited Plus member because of last year's exclusive Rocket Raccoon repaint, but this all-new Rescue figure is clearly the best exclusive that MU has ever had (sorry, cruddy gold Ultron repaint from 2014). Although I read exactly zero digital comics per year (I loathe non-paper comics), I'll be renewing once again to claim this exclusive incentive Hasbro 6″ figure. Well-played, Marvel!
How do you feel about this year's Marvel Unlimited Plus exclusive Marvel Legends Rescue figure, collectors? Are you willing to fork out almost a hundred bucks for this long-lost 6″ action figure, or is the price for the first-ever (and likely last-ever) Hasbro Pepper Potts figure more than you're willing to pay for her?