Remember last year, when the Walgreens Exclusive Marvel Legends Agent Venom figure was revealed at SDCC 2014, and then we had to wait what felt like eons for it to finally start arriving at retail stores…? Yeah–this isn't gonna be like that. This year, Walgreens has their act together and is ready to strike while the iron is hot. After just debuting in the Hasbro showcase at SDCC 2015 one week ago, the exclusive Walgreens Ant-Man Marvel Legends figure has already begun hitting stores this week!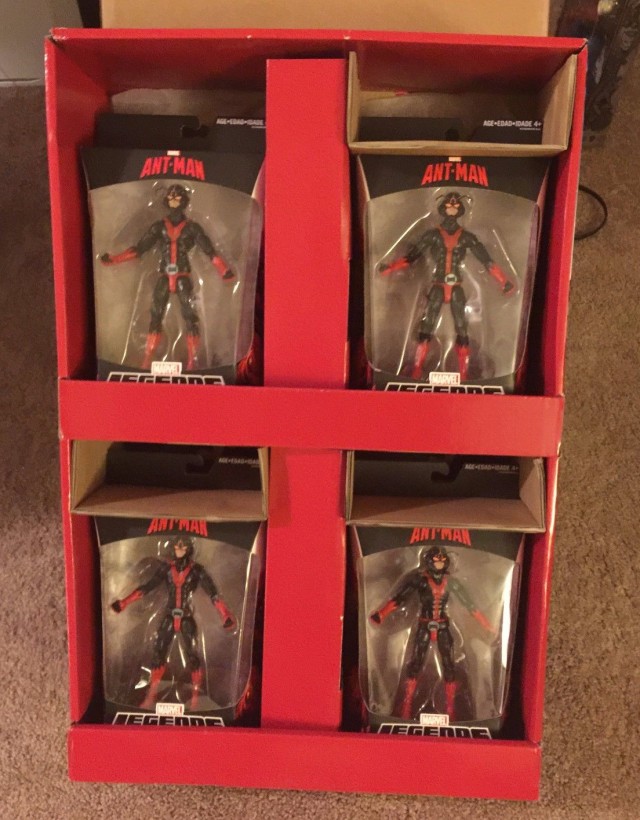 I suspected that Walgreens was going to want to get their Marvel Legends Ant-Man exclusive figure out as soon as possible in order to best capitalize on the hype surrounding the release of the Ant-Man movie in theaters, but I genuinely thought that there was next to zero chance of its release coinciding with the movie opening.
However, just as they surprised me with their transition into being a top retail destination for hot exclusive toys, Walgreens has shown me up again by launching their exclusive Ant-Man action figure in the same week as the actual movie!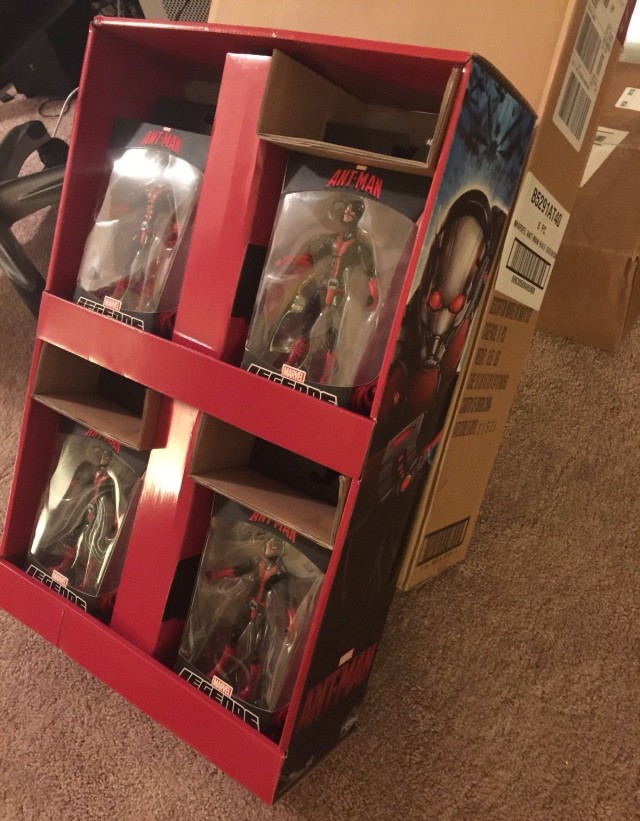 The Walgreens Marvel Legends Black Ant (Irredeemable Ant-Man) figure is being shipped out in straight trays of eight figures per case (although some Walgreens stores are splitting cases with nearby stores, thus many stores are receiving four or less of this Ant-Man figure).
The figure is retailing for the regular MSRP of about $20, although Walgreens does frequently have sale on items in their humble toy department. So if you want to save a couple dollars on this exclusive, you may be well-served waiting a few weeks to see if Walgreens ends up running a weekly sale discount on this action figure.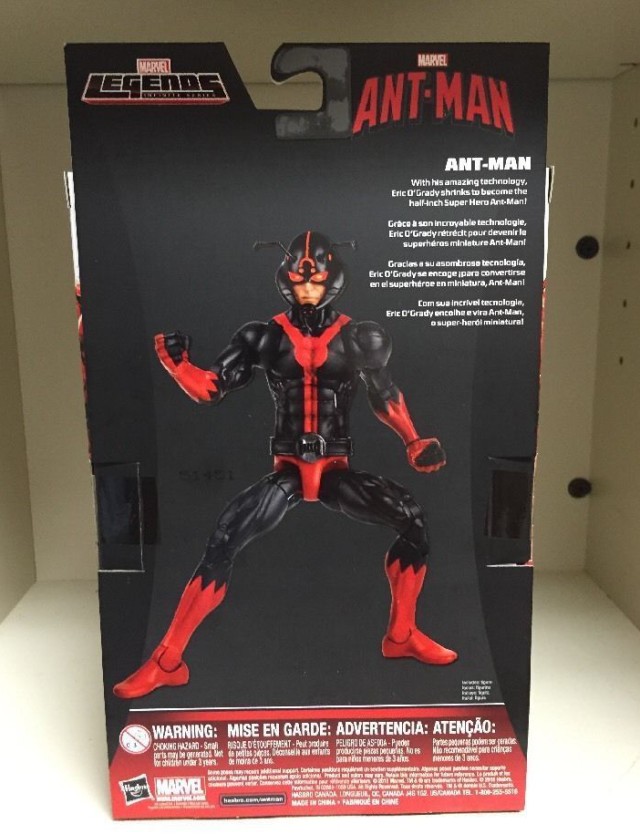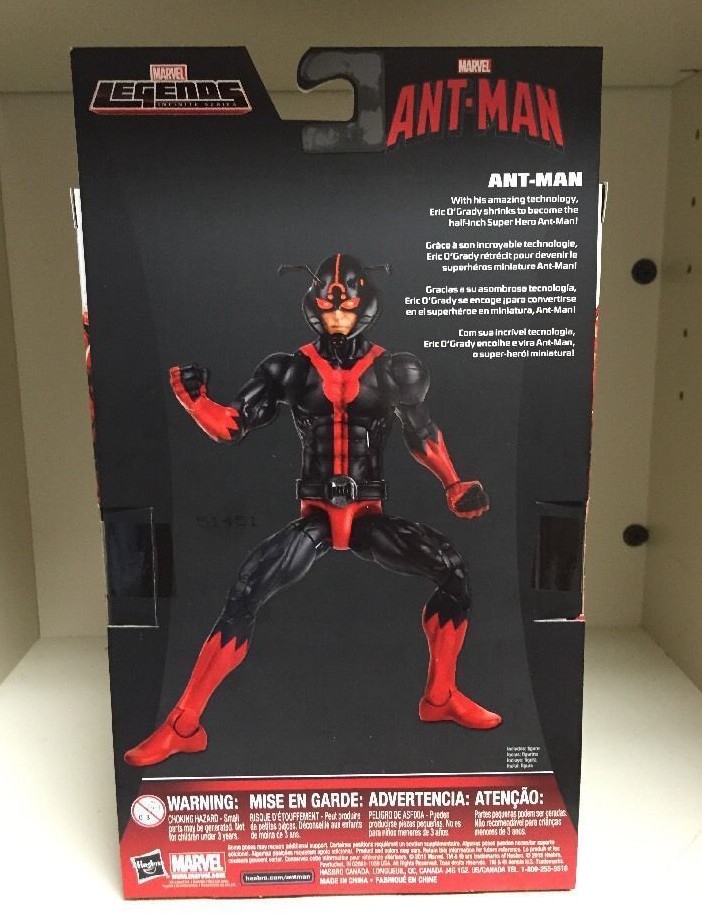 For those unfamiliar with this particular Ant-Man costume, it's the "Black Ant" Ant-Man costume from the pages of "Secret Avengers". Black Ant isn't even actually Eric O' Grady at all–it's a robot impersonating the Irredeemable Ant-Man (no, really).
Honestly, I think that Hasbro could have saved tooling money by just repainting the movie Ant-Man Marvel Legends 6″ figure into Blackout Ant-Man and that figure would have been more desirable and a hotter seller for Walgreens, but it's still cool to get the first mass released sort-of Eric O' Grady Ant-Man figure in Marvel Legends form nonetheless.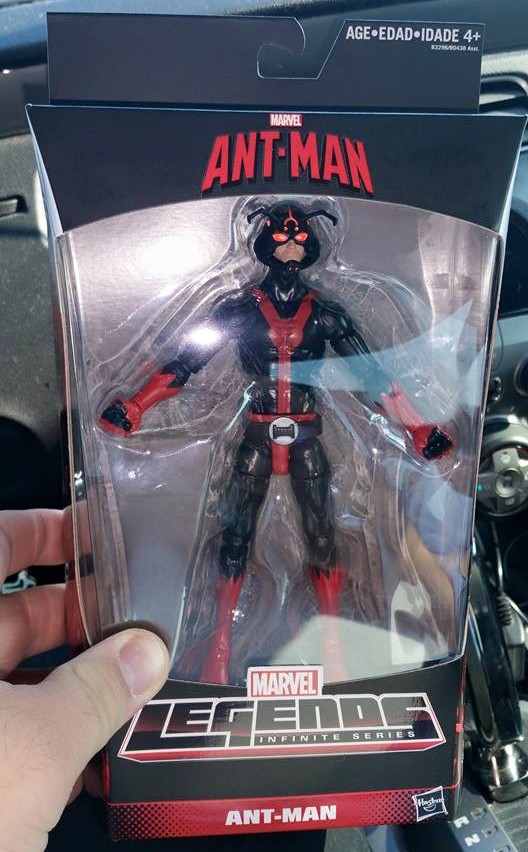 The Walgreens exclusive Marvel Legends Ant-Man 6″ figure is currently selling on the aftermarket for $35-$40 on average, but I implore collectors not to give in and feed the scalpers for this action figure.
Last year's Agent Venom exclusive ended up going on clearance in many stores (and can even still be found in some), and let's face it–this Irredeemable Ant-Man impersonator isn't nearly as popular of a character as the Flash Thompson iteration of Venom is. I really don't see much chance of this figure commanding a premium above his retail price in the long run.
Have you found the new Walgreens Marvel Legends Ant-Man figure in your local Walgreens store yet, Marvel fans? If not, have you been looking–or is this irredeemable superhero not even on your wish list?