Before we get to the New York Toy Fair 2016 at the Javits Center in less than a week (I'm so gonna get run over by a taxi cab), there was a little (huge) show in Japan this weekend called Winter WonderFest 2016 where loads of import Marvel figures were announced. There's a lot to talk about, but let's start with one of the cutest toy lines in existence: the Good Smile Company showed off Avengers: Age of Ultron Captain America, Iron Man and Deadpool Nendoroids figures! And they also brought a new Figma: Deadpool!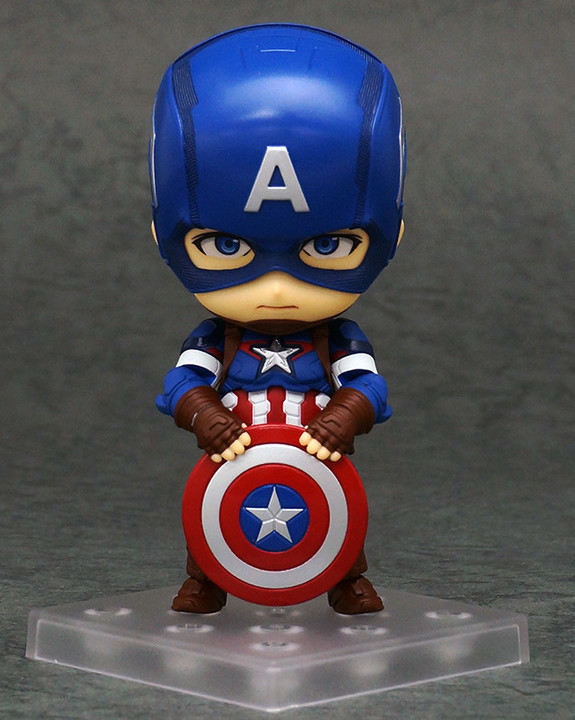 I own some Nendoroid figures. Shocking, right? But the Good Smile Company Nendoroids are a line where I really do only have a handful of toys, because the vast, vast majority of their articulated chibi figures are from properties that I simply do not know (or care about).
But this year, GSC is bringing the love to the Marvel Universe in a big way, with three new Marvel Nendoroids (and a totally surprising Figma figure)!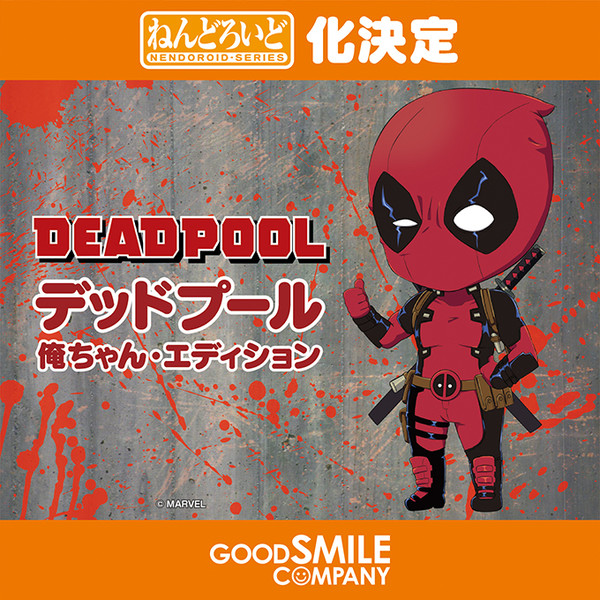 The real shocker to me is Nendoroid Deadpool, who debuted at the Winter Wonder Festival 2016 in concept drawing form. With Disney being so vehemently opposed to much X-Men merch being released because of the FOX movies, I'm legitimately surprised how accommodating they've been with Deadpool.
I don't know if I think the Nendoroid style works particularly well for Deadpool, but this is a toy I'll be keeping a close eye on the development of nonetheless.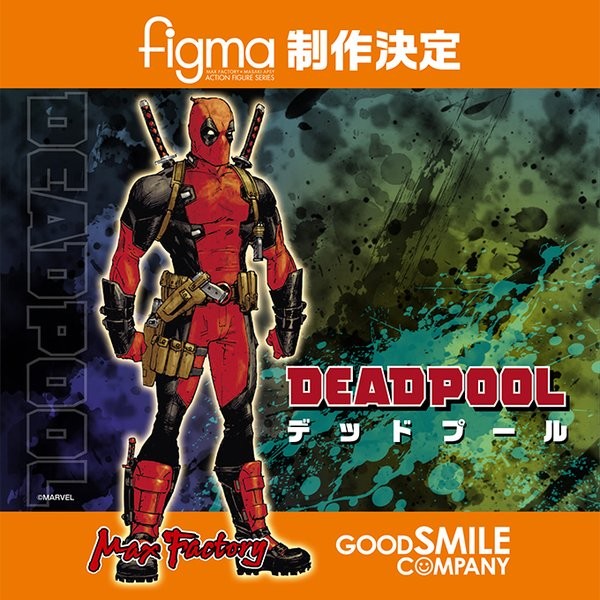 On a side note, a Good Smile Company Figma Deadpool figure is also in the works! Like everything in the Figma brand, this ought to be an incredibly super-articulated Deadpool action figure, something that we really don't have that many of.
The preview art shows a very comic-based Deadpool figure, even though all of the previous Marvel Figmas have been movie-based. Disney wouldn't sign off on a FOX movie Deadpool Figma figure, perhaps…?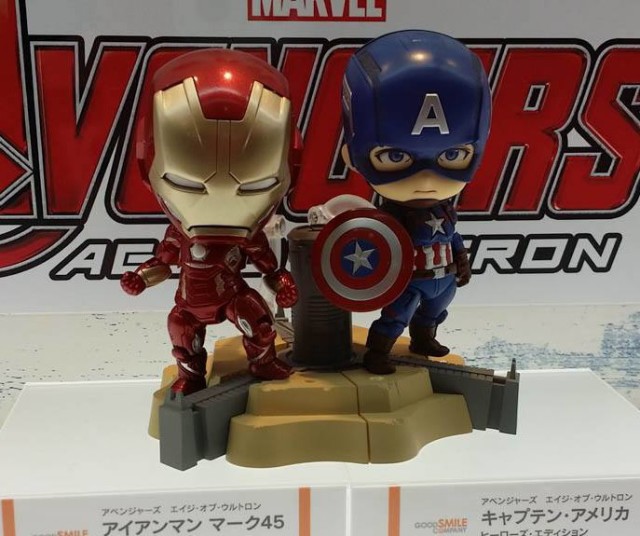 In addition to Deadpool, there will also be a pair of Avengers: Age of Ultron Nendoroids, which are (predictably) AOU Captain America and Iron Man Mark 45.I've seen these misreported some places as being from Captain America: Civil War, but these are
definitely
based off of last year's Avengers movie.
The Mark 45 Iron Man Nendoroid actually went up for pre-order in December 2015, so there's not much to say about him, but this is the first time that the physical Captain America Nendoroid has been shown (he was initially revealed as a drawing at previous events). I think Cap looks really sweet in the Nendoroid style, as you can see part of his face and he feels more chibi-esque. Iron Man, not as much (in my opinion).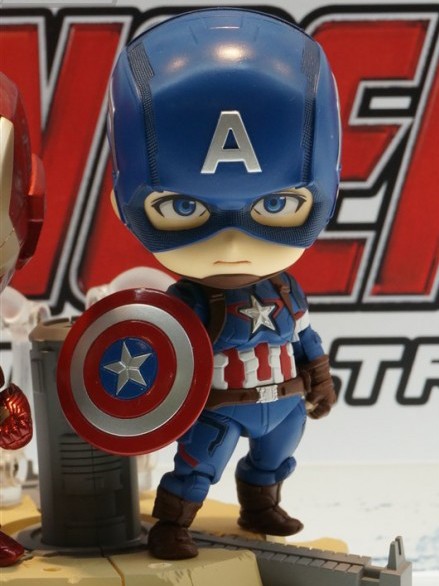 You can order Marvel Nendoroids in the United States from BigBadToyStore, although only Iron Man Nendoroids have been put up for order thus far. It shouldn't be long until the Nendoroid Captain America goes up for order as well, though, since GSC already has official photos of him ready to go. I assume we'll be seeing the Good Smile Company Deadpool figures for pre-order in the summer.
Thoughts on the Figma Deadpool and expanding Marvel Nendoroid figures collecting? Those who bought the Avengers Figma figures: were you pleased with them and looking forward to more Marvel offerings? And what do you all think of Marvel characters brought to life in the Nendoroid toys style?