Although most of the core movie Avengers became immortalized as Figma figures in 2014, one of the four characters originally shown off for the line a few years ago simply did not materialize. But following up on Bandai releasing their SH Figuarts Hulk and NECA finally debuting their 1/4 Hulk, Max Factory is finally ready to get in on the Jade Giant action as well: the imported Figma Hulk figure is now up for order!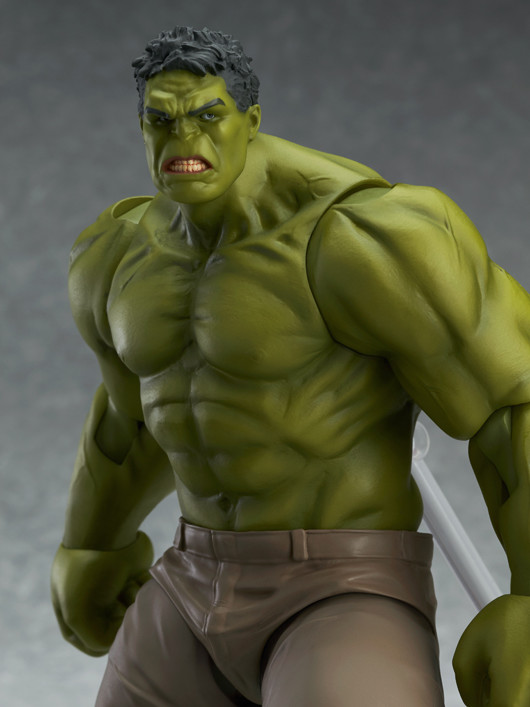 After first being shown off in 2012, Avengers fans had to wait a
long
time before the Avengers Figma figures of Captain America, Thor and Iron Man finally released last year. But while those were three of the four characters prototyped three years ago, there was still one more revealed character collectors were hoping for an eventual release of: the Hulk.
When Hulk didn't go up for pre-order last year with his teammates, I was very dubious of him ever being released at all. But Max Factory has come through: the Figma Hulk action figure will officially go up for pre-order worldwide this week!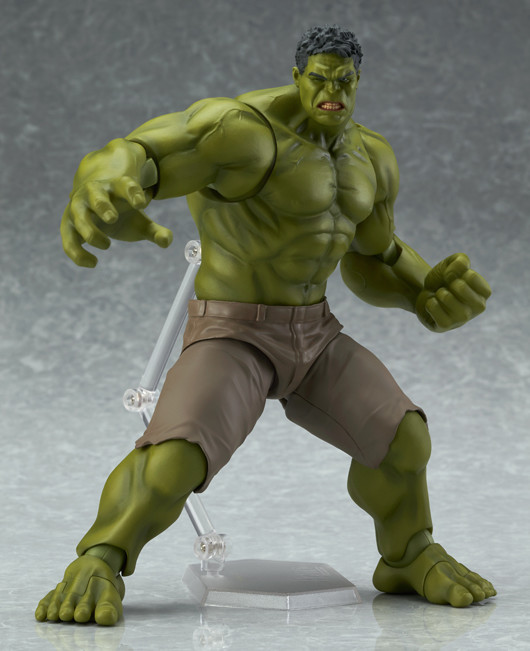 While we don't know how the Good Smile Company (the official US distributor of Figma action figures) will price Hulk just yet, we do know the Japanese retail price for him: 11,111 Japanese yen. That's equivocal to about $92.86 U.S.  Yipes.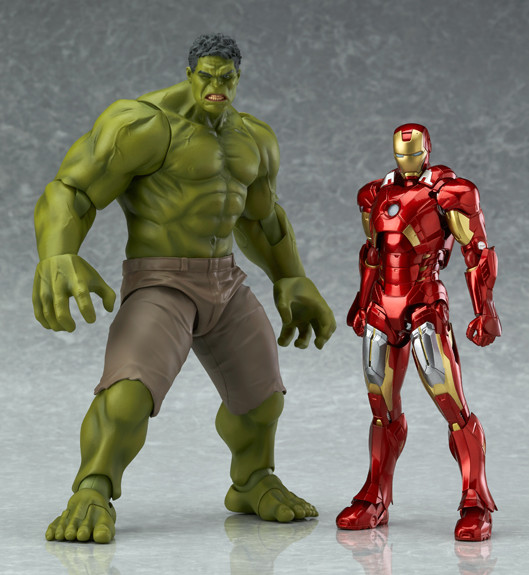 At that price, this 8″ Figma Avengers Hulk figure will actually end up costing more than the much-loved S.H. Figuarts Hulk figure that sold out instantly when it went up for order earlier this year! I believe this is actually the single most expensive Figma figure ever released by Max Factory.  Yeesh.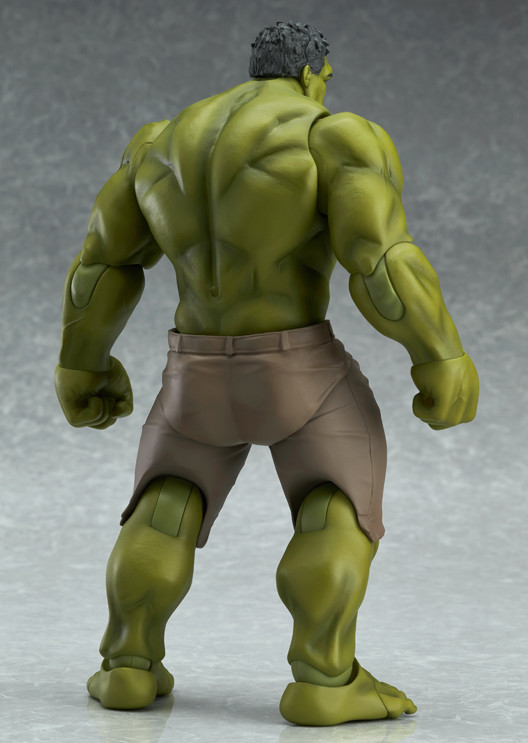 Sculpted by Asai Masaki, I'm surprised to hear myself say that this Hulk looks like a major improvement over the Marvel Legends and even SH Figuarts versions. While the Figuarts Hulk unfortunately had a very cartoony head sculpt, I really dig the realistic-style Hulk movie head on this Figma iteration.
This really does look like a magnificent figure–almost like a smaller version of the original Hot Toys Hulk figure–but $90+ definitely isn't pocket change for an 8″ figure.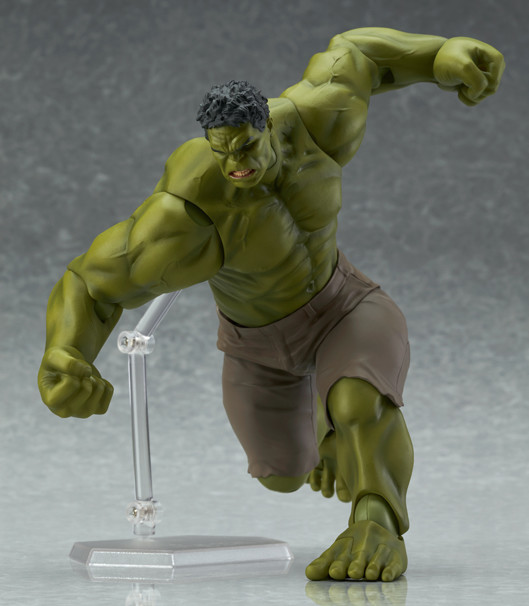 Hulk will only include one head sculpt, but he will feature extra interchangeable hands and an articulated figure stand as accessories. And for extra-creepy fun, he'll feature the movable eyes that we only get on the best (and most expensive) import 1/12th scale figures!
I was not thrilled with the quality control on the Avengers Figma figures that I got last year (at all), but this Figma Avengers Hulk looks so good that I know I'm gonna take a risk on him despite past Figma missteps.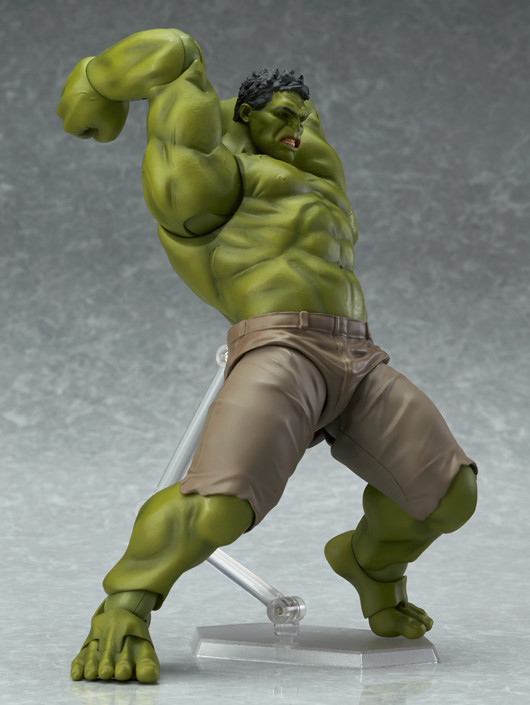 The Max Factory Hulk Figma figure is now available for pre-order, and is scheduled to be released in May 2016. The Good Smile Company distributes Figma figures in the United States, so while the Figma Hulk action figure will still be expensive, at least it'll have decent availability for pre-orders domestically.
How do you think the Figma Hulk figure compares to the Marvel Legends Hulk and SH Figuarts Hulk figures, Marvel collectors? Which of these figures is likely to become the default movie Hulk in your 1/12 action figure collection?