Of all the Marvel collectibles shown at San Diego Comic-Con 2015, there was one unexpected surprise that delighted me more than any other. No, it isn't more Marvel Legends or even new Hot Toys figures–it's not even a line of traditional statues! Nope, it's the announcement of a line that I hope Gentle Giant goes deep into and releases dozens of characters for: mini Skottie Young Marvel Babies statues!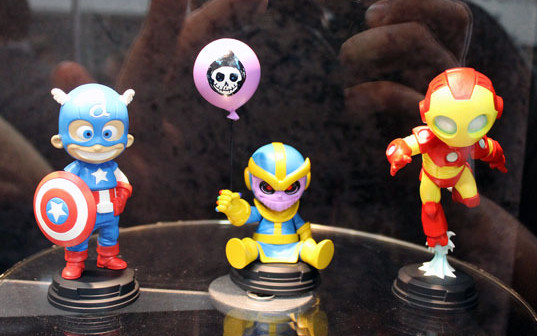 I love Skottie Young art.
Love
Skottie Young art. So much so, that I regularly end up buying duplicates of my monthly Marvel comic books whenever there's a Skottie Young variant cover. And one of the most popular Skottie Young themes is the Marvel Babies!
I really, truly never thought that the day would come when we'd be getting figurines of the Skottie Young Marvel Babies, but Gentle Giant Ltd. apparently knew what was lacking from my Marvel collecting life even better than I did!
There were three Marvel Babies Skottie Young statues that were shown at the Gentle Giant booth at SDCC 2015: Thanos, Captain America and Iron Man.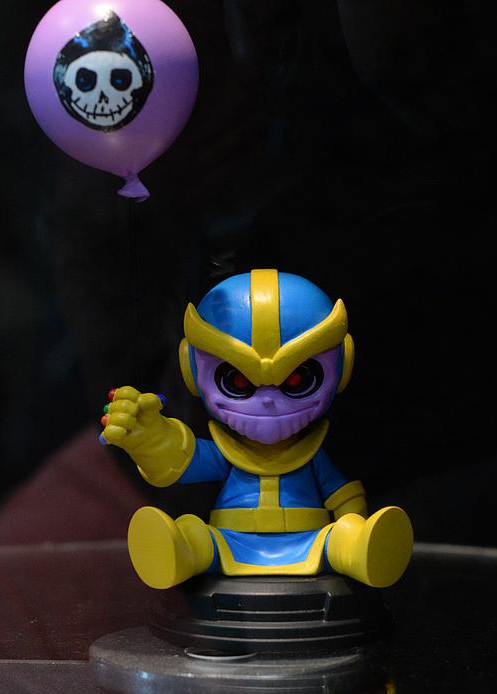 The baby Thanos holding a balloon statue is my favorite of the three, as it's pulled from the "Thanos Rising #1" variant cover from a few years back, and is arguably the cutest rendition of Thanos ever.
I love his little Death balloon!!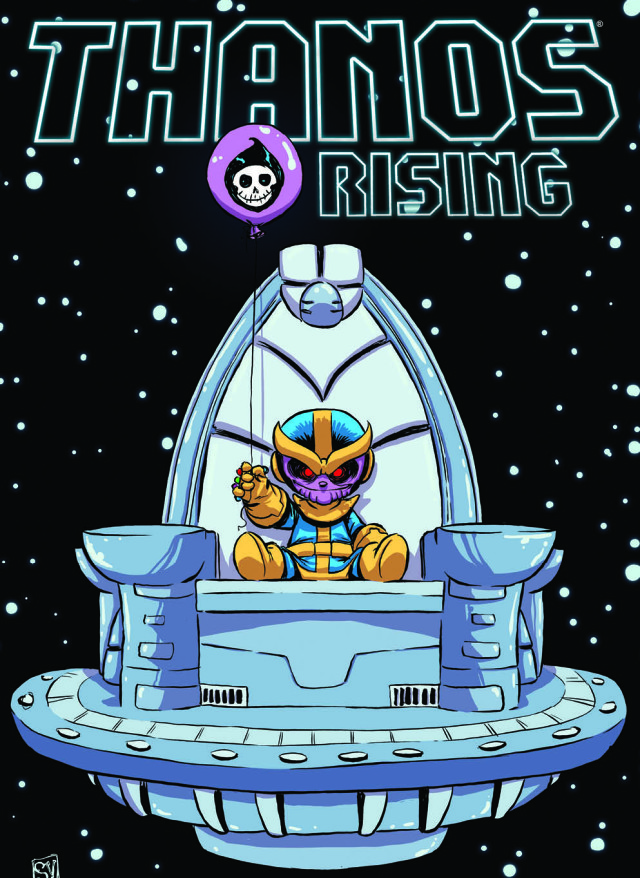 It would have been amazing if Gentle Giant could have included the humongous throne for Thanos to sit in that he has in the original cover artwork, but I understand why they couldn't (seeing as how doing so would have probably tripled the cover of this statue).
Meanwhile, the Iron Man comes from the "Infinity #1" variant cover and the Captain America is based off of the "Giant-Size Little Marvel AvX #1" Ant-Man variant cover. And yes, I knew all these sources off the top of my head–because I own them. I am such a geek.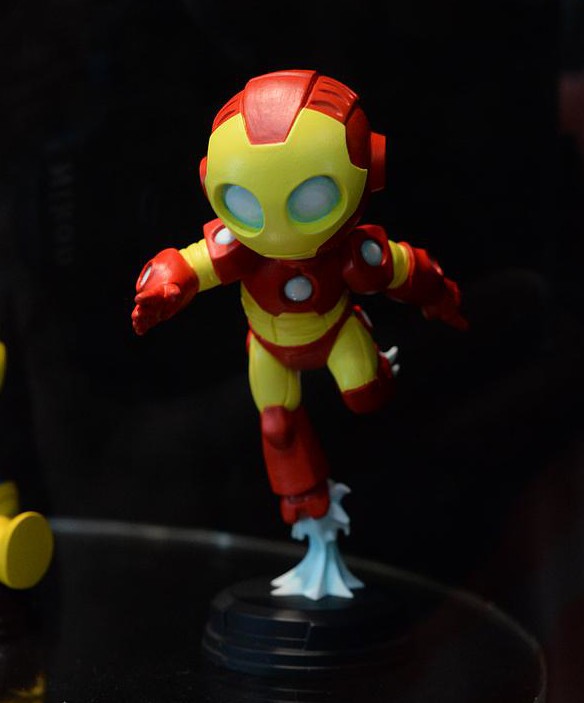 While I'm not the biggest fan of comic book Captain America or Iron Man in general, these particular interpretations of the characters are so cute and
different
from every other chibi iteration of the characters that I absolutely love them. Instant buys for me.
The Skottie Young Gentle Giant Marvel Baby statues currently have no set price or release date, as Gentle Giant brought the mini-statues to SDCC 2015 specifically to gauge interest in the pieces.
According to an interview with Gentle Giant Ltd. on the Marvelicious Toys Podcast, the statues won't release until 2016 and should retail for somewhere in the range of $45-$65. This is a statue line that I instantly want to be a completist of, and at that price-point, I actually can be. Way to go, Gentle Giant Ltd.!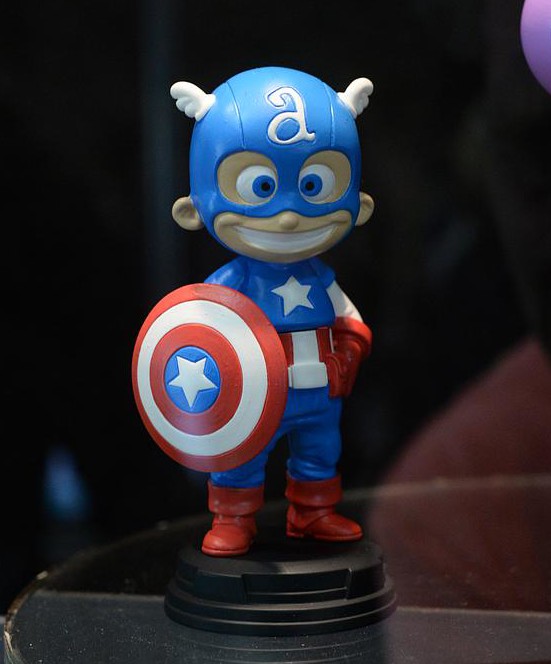 I'll post an update when Gentle Giant Ltd. reveals more details about this line and solicits the first of the Skottie Young baby mini-statues for pre-order (which I dearly hope will be before the end of 2015). The Baby Statues should be available online at BBTS and other online retailers.
The baby Captain America was given the most spotlight at San Diego Comic-Con 2015, so I suspect he'd be the first of these mini-statues to go up for pre-order (although I would certainly not mind if Gentle Giant skipped Cap for now and went straight to Thanos).
How do you like these Marvel Baby mini-statues, collectors? Would you be in for a whole line of Skottie Young-inspired statues like this, or is this type of stylized statue just not for you?