It's more than a little bit ironic that the single fastest character in the entire Marvel Cinematic Universe is lagging far behind all of the other Movie Masterpiece Series Avengers figures in going up for pre-order. But considering that there were serious doubts about whether he was ever coming or not at all up until two weeks ago, I guess we probably shouldn't complain–the Hot Toys Quicksilver figure is now available for order!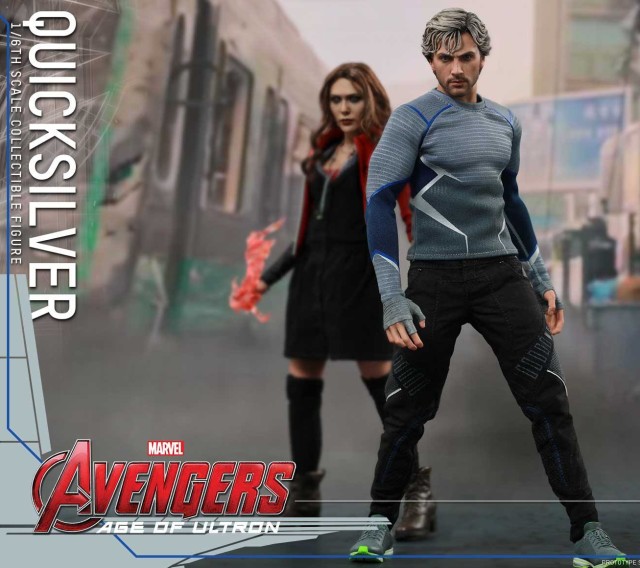 Ah, Quicksilver. I knew that something was up when poor Pietro was basically excluded from almost every line of merchandise as we approached the release of Avengers: Age of Ultron in theaters, and we all found out what that was at the end of the movie.
But while Pietro Maximoff may be the first-ever MCU Avenger to bite the dust (and if Quicksilver really does come back to life, I will genuinely give up on anyone ever really dying in the Marvel movies), that doesn't mean there hasn't been a large–and vocal–fan base demanding him to complete their figure collections. And finally, Hot Toys has heard those cries and responded with the first-ever (and likely last-ever) high-end sixth scale Quicksilver figure!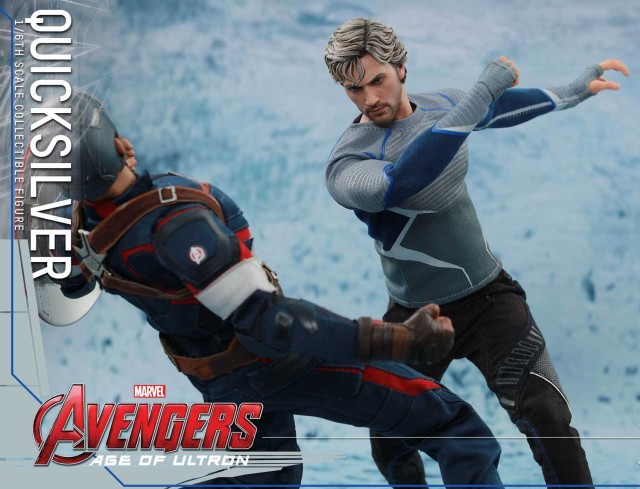 Now, nobody is going to accuse Quicksilver of having the most eye-catching movie costume, no question. Even so, I think that the costume and Aaron Taylor-Johnson head sculpt for this Quicksilver MMS are some of the best work that HT has done in the entire Age of Ultron Movie Masterpiece Series.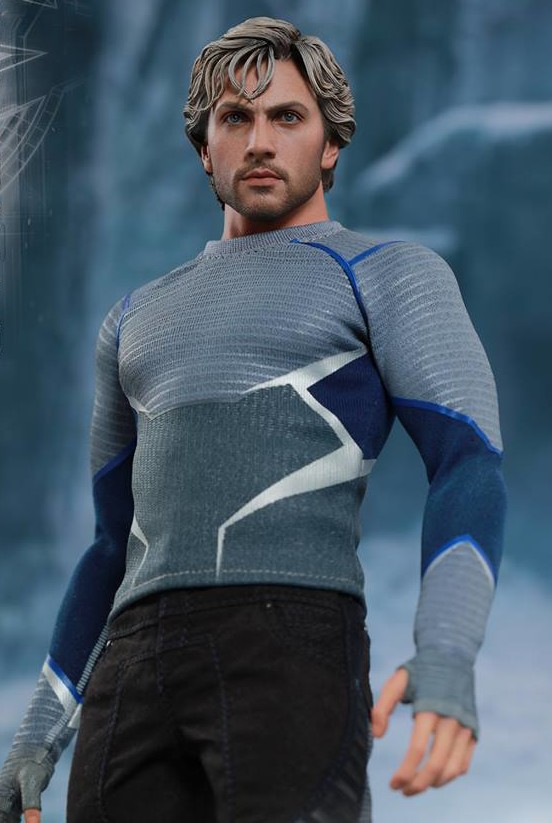 Sometimes Hot Toys can afford to miss the mark with characters that will be released again and again, but I'm pretty psyched to see that they have nailed movie Pietro in what's going to almost definitely be the only 1/6th figure of the character ever made.
They even got the scale on Pietro right, as he'll stand taller than his sister, the Scarlet Witch (which, honestly, is where the vast majority of collectors are probably going to be displaying him).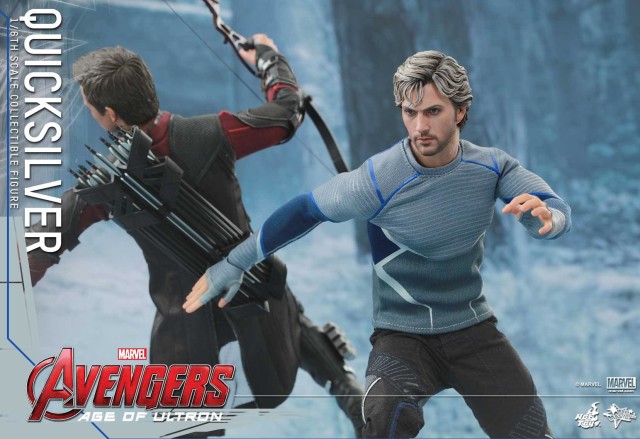 The 1/6 Quicksilver Hot Toys seems like the very definition of a bare-bones release from Hot Toys: figure, a couple of interchangeable alternate hands and a display stand. No other effects pieces or accessories of any kind (unless you count his rad sneakers with neon green highlights).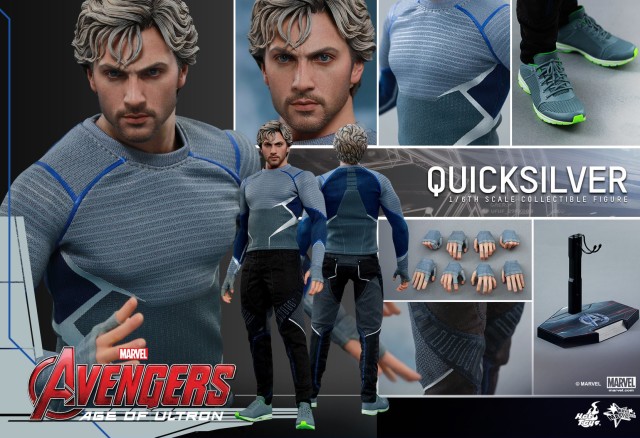 That said, as nice as some sort of speed trail effects piece would have been, I'm okay with the dearth of accessories if it will keep the cost of this figure low (ideally to $199, but I could live with up to $219).
I'll be completing my Hot Toys Avengers AOU team regardless (since I already ordered the other eight members–and then some), but it'd be really nice if costs on Quicksilver could be kept down to stop us poor MMS collectors' wallets from bleeding to death.
UPDATE: Quicksilver has been "value-priced" at $209.99. A couple bucks higher than my ideal, but I'll take it!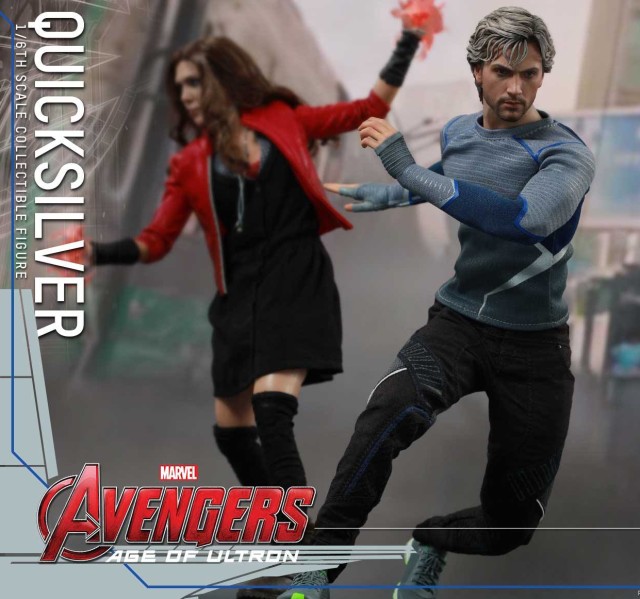 The Hot Toys Quicksilver sixth scale figure is now available for order, with an expected release date in early 2016. I also sent out an alert via the Marvel Toy News Facebook Page once Pietro went up for order, and if you'd like, you can get those alerts too by following us on Facebook.
And with this, all nine movie Avengers figures will be up for order in Hot Toys form! Marvel collectors: Who out there is planning to assemble the entire team, and who's planning to order Quicksilver and not all of his teammates?