Last year, Sideshow Collectibles released their 1/4 Spider-Man Premium Format Figure, which many collectors are considering the best statue of the character ever. Of course, not everyone has an extra $500 (more like $700-$1200 on the aftermarket now) for the Sideshow Spider-Man. Thankfully, for those collectors who are looking for something a bit smaller–and a whole lot cheaper–Gentle Giant is swinging in with a uniquely cool Spidey of their own: the Collector's Gallery Spider-Man statue is now up for order!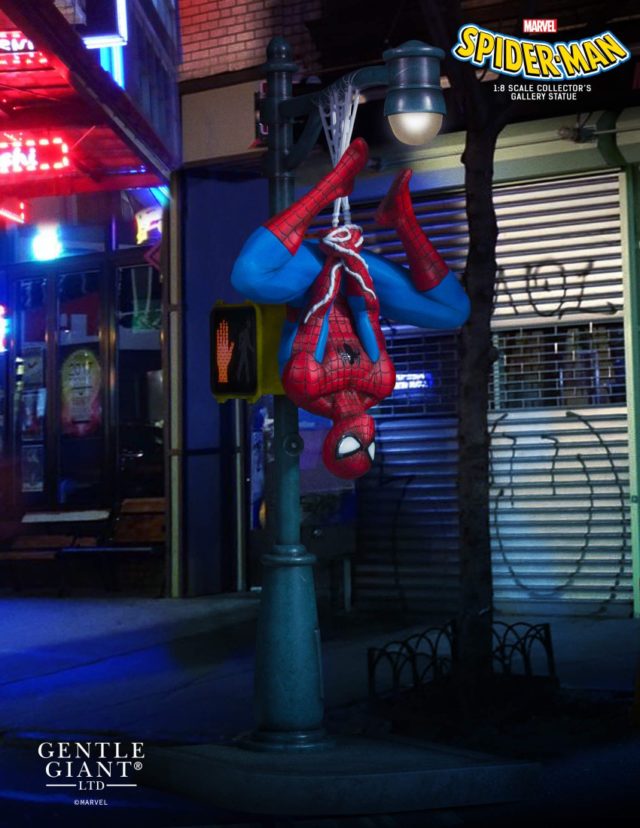 Spider-Man has had more statues released over the years than
almost
any other Marvel character, but given the flexible nature of the character and his athleticism, there's an almost infinite number of potential dynamic poses that a Spidey statue can be placed into.
And coming later this year, Gentle Giant Ltd. has come up with one of the more unique designs ever for a Spider-Man figure for the Spider-Man Collector's Gallery statue, the latest entry in their Marvel 1:8 scale resin statue line!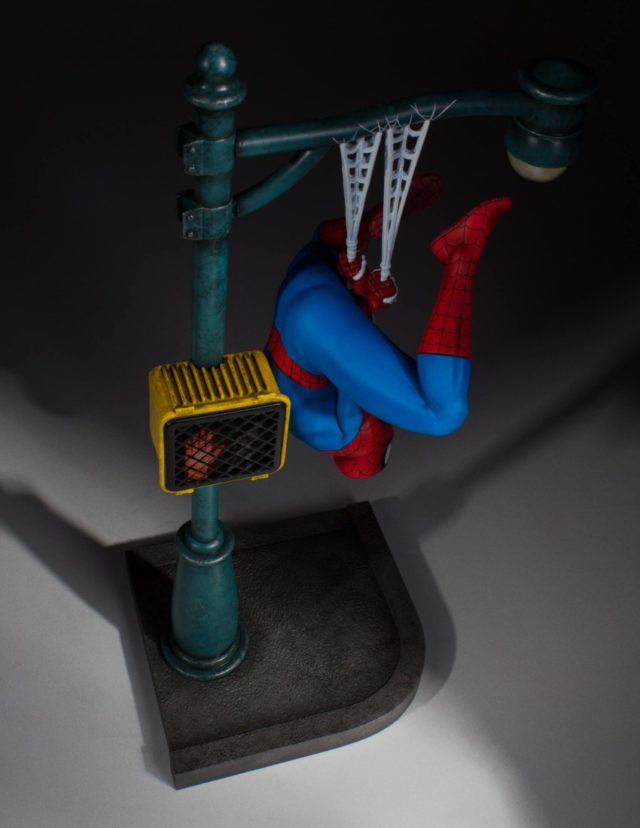 This is a rare instance where the base is not only impressive, but it absolutely makes the whole piece. For the first time ever, Gentle Giant has developed an electronic base for a Marvel Collector's Gallery statue–a working street light with crosswalk signal!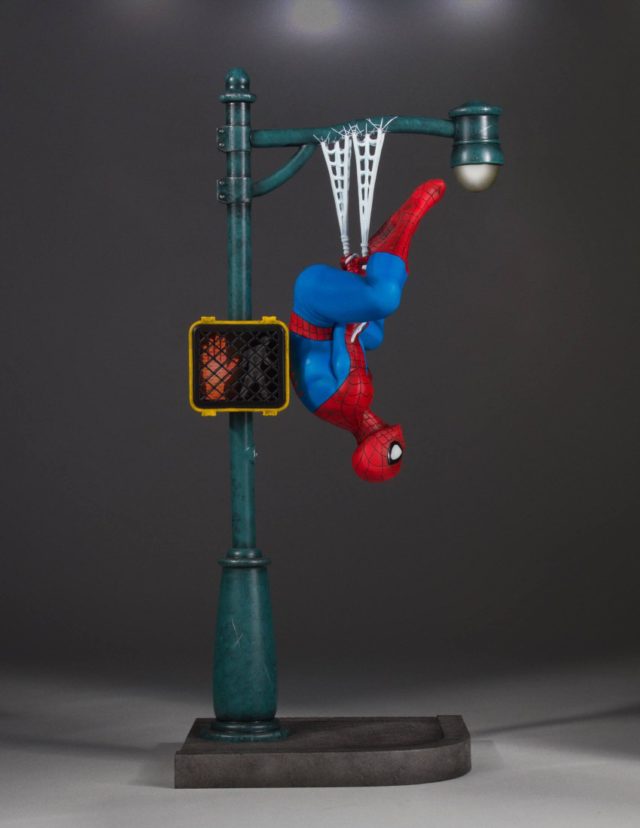 Having a working traffic light and cross-walk sign on the base is a cool idea to begin with, but the pose that Gentle Giant has picked for Spider-Man–hanging upside-down from the (working) street light–makes this one of the most unique and interesting Spider-Man statues put out in quite some time.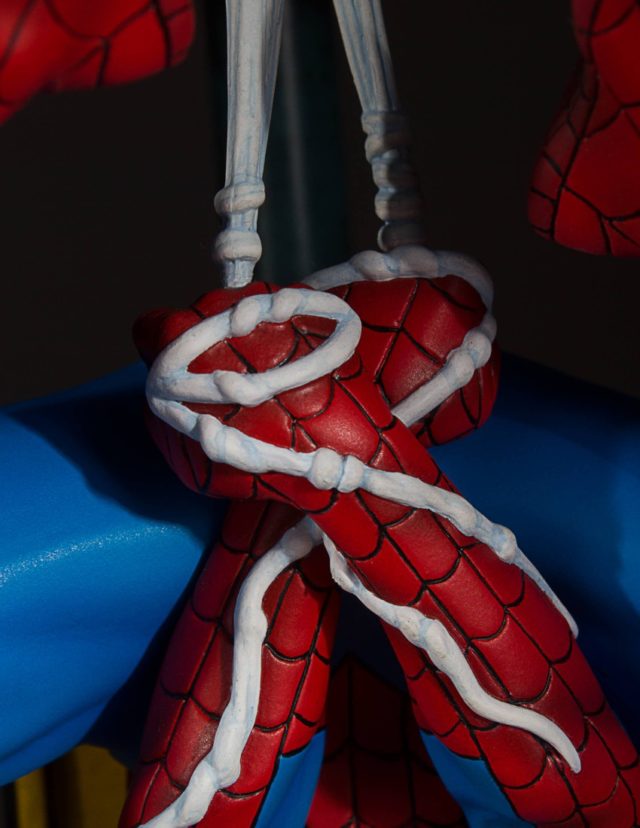 I think the detailing sculpted into Spider-Man's webs here looks terrific (and a lot more detailed than we usually see for them), and the way that the web lines on Spidey's costume look is also outstanding.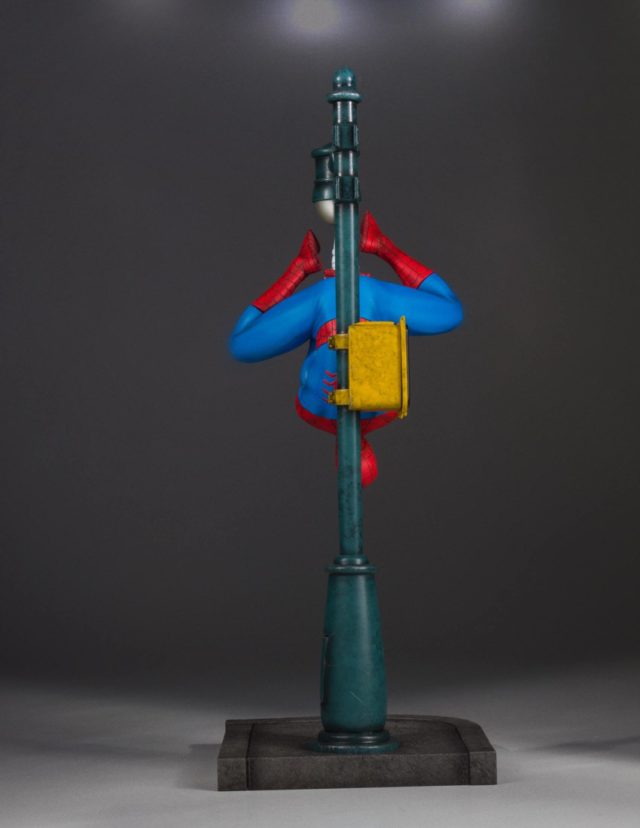 The Gentle Giant Collector's Gallery Spider-Man statue is digitally-sculpted, hand-painted and comes with a certificate of authenticity. I've been buying Gentle Giant statues for over a decade (starting with their Star Wars mini bust line), and for "small" statues like this one, they are master of paint deco. I'm really looking forward to seeing the paintwork on this Spidey in person!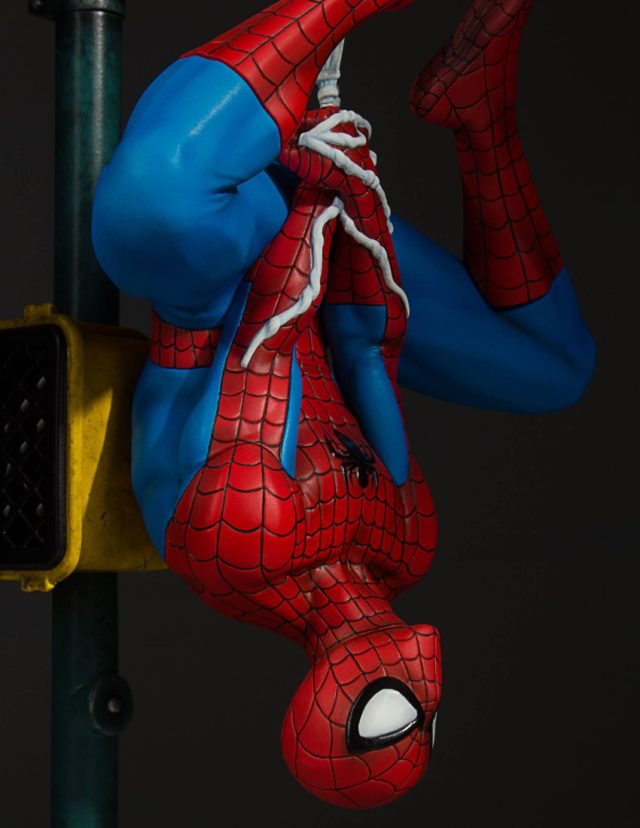 This is the first Deluxe Marvel Collector's Gallery statue, so it runs a bit more expensive than usual with a $179.99 MSRP. That's 20 bucks more than the usual price, but still an
extremely
 fair price for a 14″ resin statue–especially one with electronic features built into it.
The Sideshow Symbiote Spider-Man Premium Format Figure I got this winter is currently my favorite Spidey piece ever, but I think I'm going to have to work this unique, comparatively cheap statue into my collection as well. Between this and the awesome Skottie Young Marvel Babies Animated statue line, Gentle Giant is getting a lot more of my money this year than I would have expected. Thumbs up, Gentle Giant!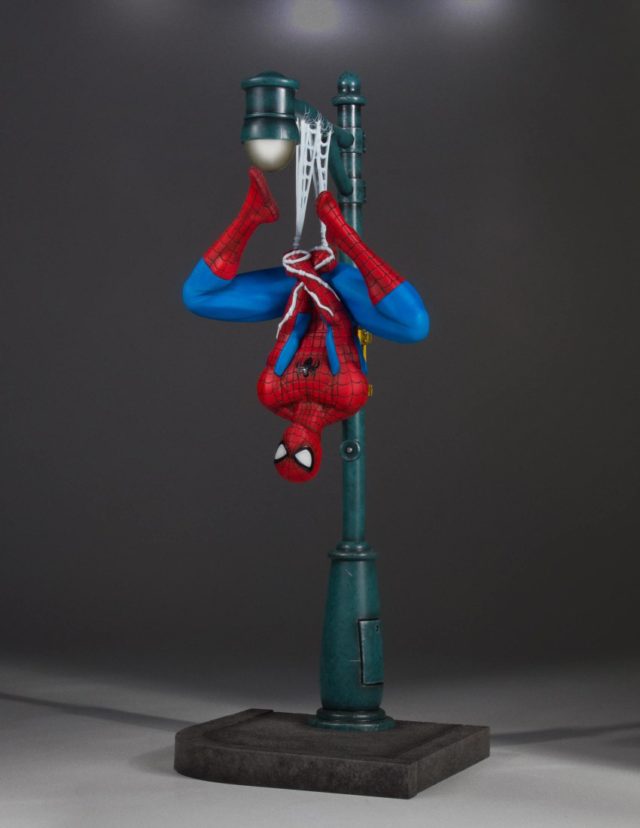 The Gentle Giant Spider-Man Collector's Gallery statue is now up for order, and is scheduled to be released in Q3 2017. EE is offering free shipping on their pre-orders for the statue right now, which should save a good $20-$25 in shipping fees, so that's my recommendation for the best place to pre-order right now if you're looking for a deal.
Thoughts on the new Marvel Collector's Gallery Spider-Man statue, Marvel collectors? How are you liking this smaller line of more affordable Gentle Giant resin statues, and are you interested in bringing home their very unique electronic Spidey statue?