UPDATE 10/2/2017: If you were wondering when you could order the crazy 6″ Exclusive Marvel Legends Back in Black Deadpool with lightsabers and symbiote costume, wonder no more–the 6″ Back in Black Deadpool Marvel Legends figure is now up for order! Orders are scheduled to ship out on 11/1/2017.
ORIGINAL: Totally unexpectedly and out of the blue, the GameStop Exclusive Marvel Legends Back in Black Deadpool debuted in packaged form at the GameStop Expo in Las Vegas at the end of August. I've been waiting patiently to take some close-up, hi-res photos of Symbiote Deadpool ever since (I know, I have some grand ambitions in my life), and this morning at HasCon 2017, I finally got my wish! As far as Marvel Legends packaging goes, this one is a winner!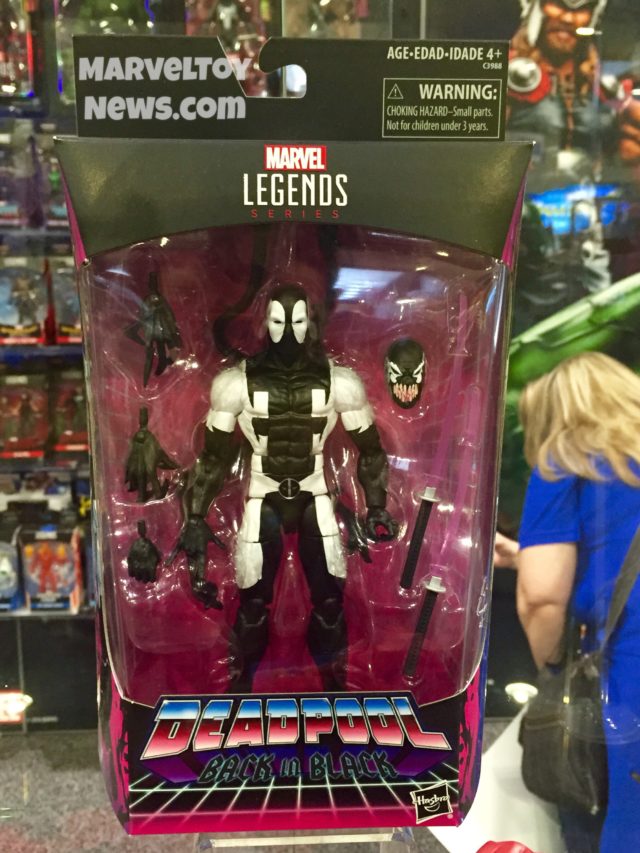 While there were quite a few as-yet-unreleased Marvel Legends exclusives on display at the Dunkin' Donuts Center (love that name) for HasCon 2017 this morning, the one that grabbed my eye and definitely has the slickest packaging is Back in Black Deadpool. The 80s-looking Deadpool logo and AC/DC-ish font are just the best. Love it!
The back of the box shows Wade's tendrils wielding the two pink lightsaber-looking katanas. I'm not entirely convinced those tendrils will be able to hold the swords stably, but here's hoping!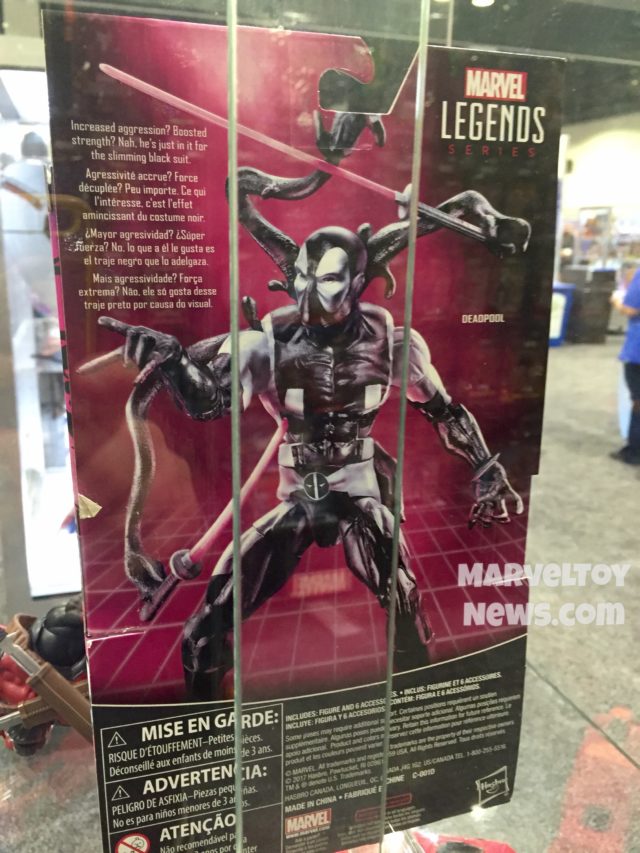 I know that the entire Marvel Legends collecting world has been waiting with bated breath to find out what the cardback description for the ML Deadpool Back in Black figure says, so hold onto your hats–now it can be told:
"Increased aggression? Boosted strength? Nah, he's just in it for the slimming black suit."
I hope I didn't give anybody any heart attacks with the thrill of that (admittedly quite fun) packaging bio for Symbiote Deadpool.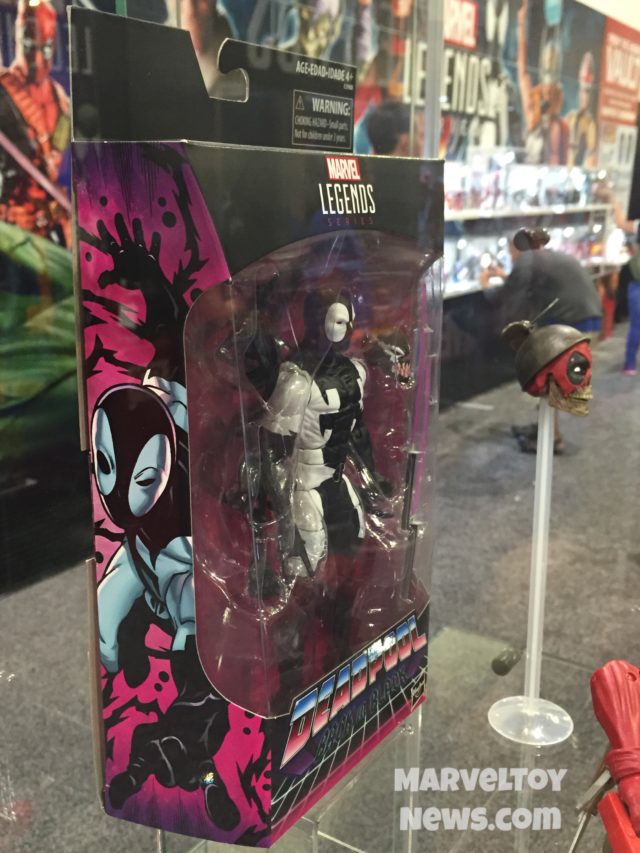 The side artwork on the box is also pretty eye-grabbing and cool. Thankfully, Hasbro didn't give the actual figure that awkward squinting eye (this time) as I think that would have just looked way too awkward in black and white.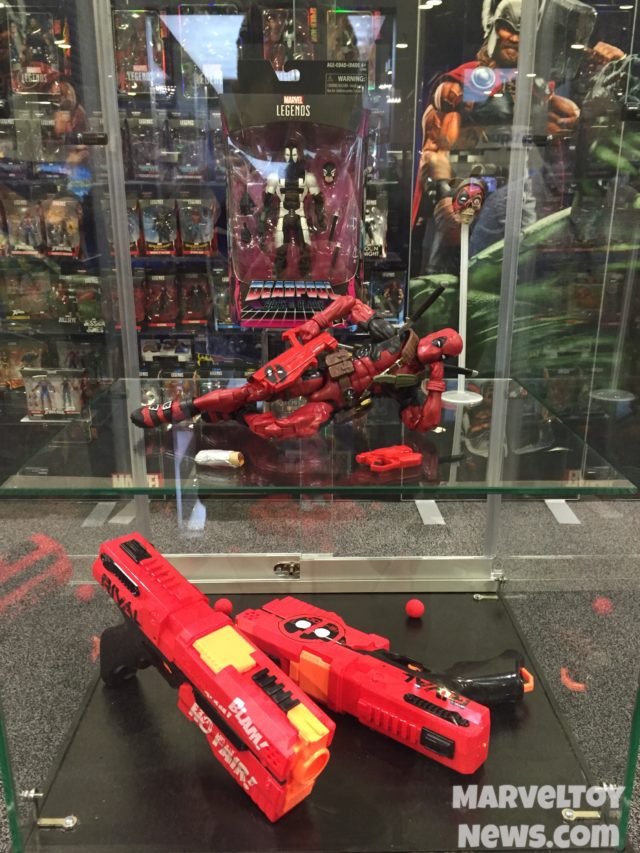 And, well… there you have it. We've seen the figure before, so there's really nothing astonishing here. The Gamestop Exclusive Back in Black Deadpool is expected to be up for order before the end of the year, although there's no known date for when that may happen at this time. I'll post updates to the Marvel Toy News Facebook and Twitter Pages once pre-orders and more specific release information for this 6″ Symbiote Deadpool figure are available.
Now that you've seen the figure's packaging from every angle (and the figure itself too, I suppose), what do you think of the Marvel Legends Deadpool Back in Black exclusive, Marvel collectors? Will you be stalking Gamestop for this symbiote-covered figure this fall/winter, or is this variant just too obscure for your collection?